Receive to
the address
Buy with
a card
Withdraw
to a card
Send to
the address

An easy way into the cryptocurrency world
About the project
Broex is a multi-currency crypto wallet that makes entering the world of crypto easy.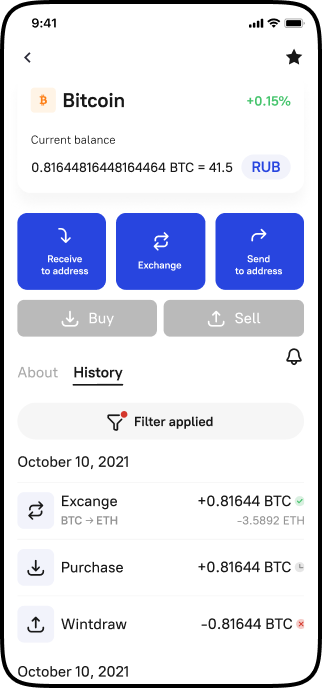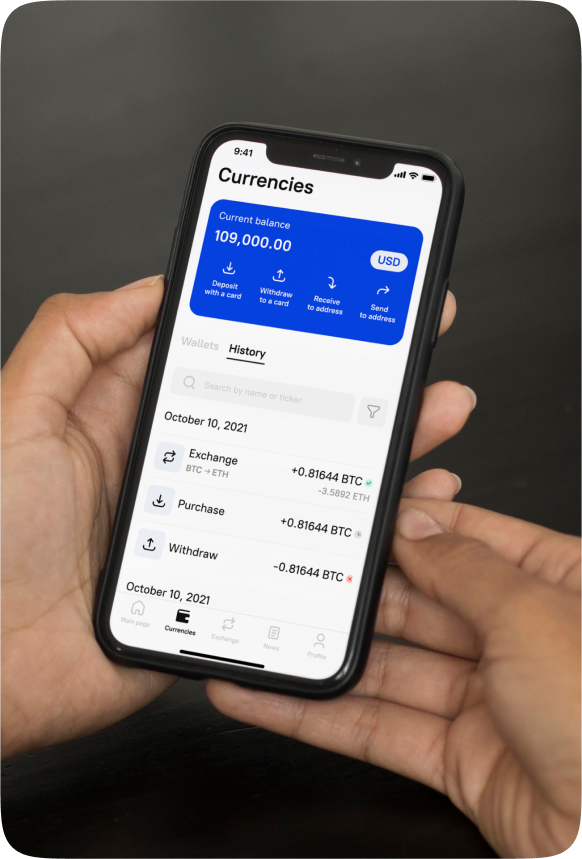 How the app works
Broex — is a wallet for newbies in the world of cryptocurrency. We created an intuitive app to attract people who have never used crypto before.
1
An easy way into the crypto-currency world
2
All financial operations
3
User-friendly interface
4
With Broex your assets are safe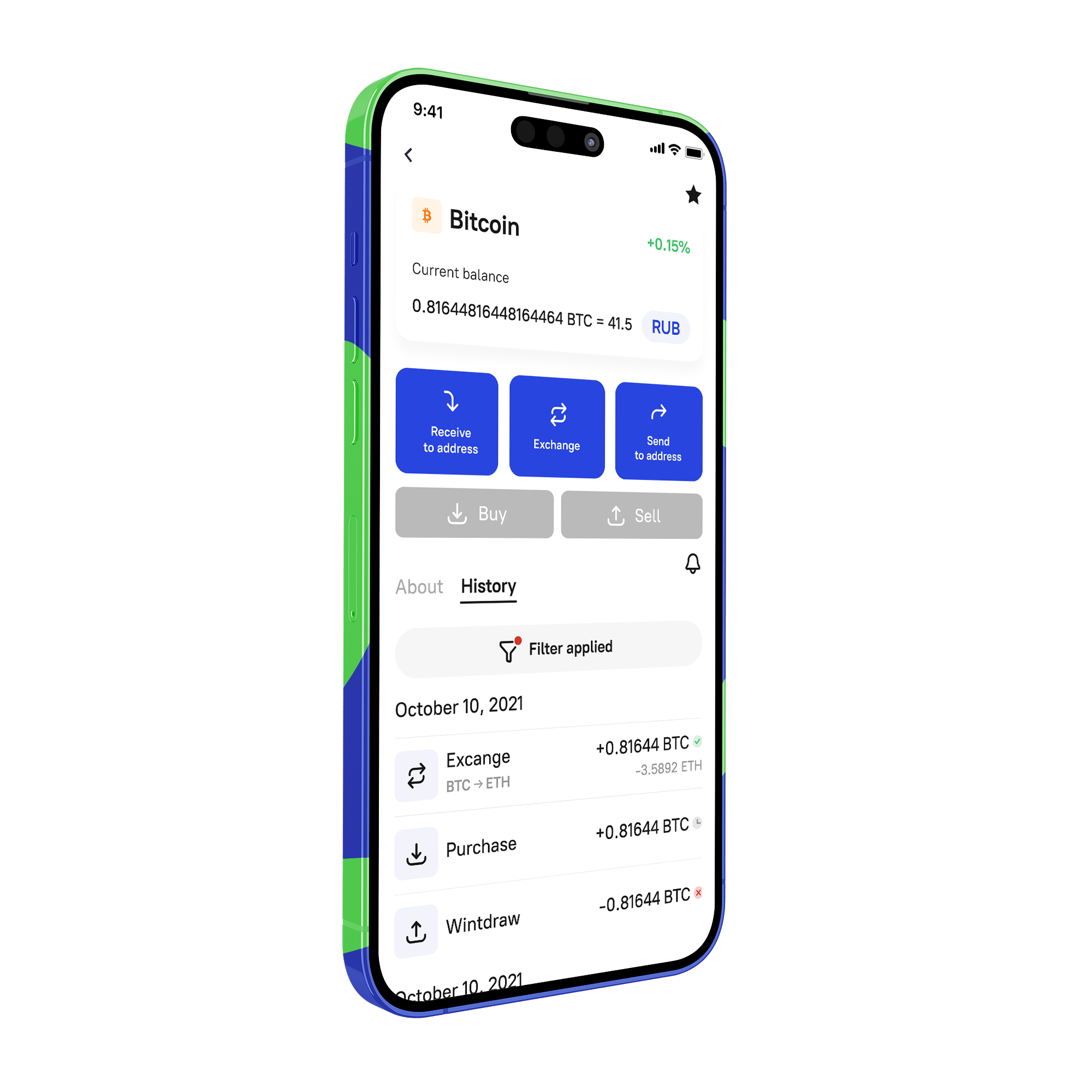 1
The user
signs in with the email and password, passes the verification and enters personall PIN-code;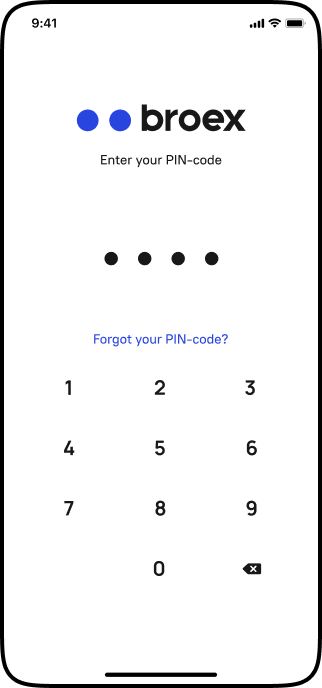 2
The user
monitors their current balance, buys, exchanges and withdraws currency;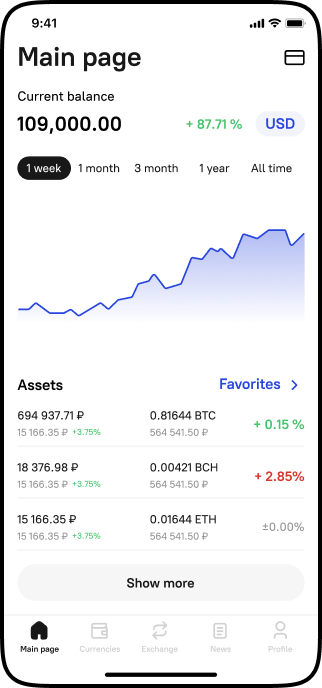 3
The user
adds currencies to favorites.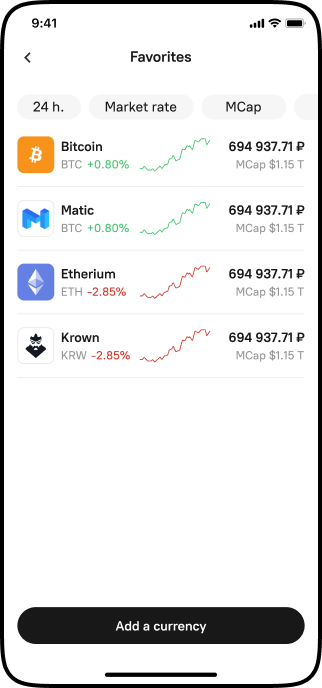 The clients had a logo but no color palette. Their future app needed classical blue accents.
We decided to use black and blue as the accent colors for the buttons. We used a light theme to make the app look clean.
Typography
We used PT Root UI font because it's easy to read and it has a lot of variants. Besides, the digits have optimal width for displaying long numbers.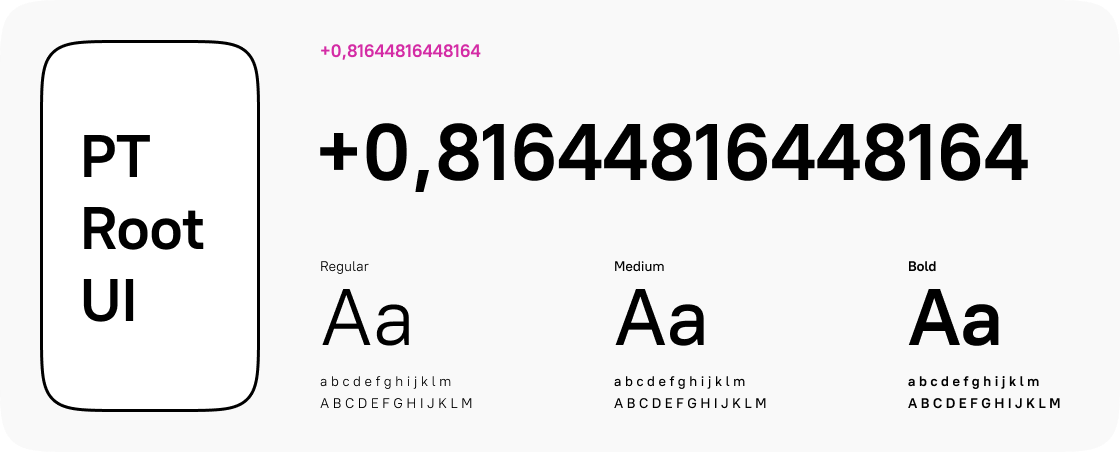 Interface
We used popular fintech apps references to apply the familiar patterns and make the crypto wallet look simple.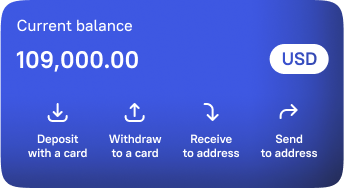 For example, on the balance page we placed the card above the transaction history. Just like in popular banking apps.
1
We labeled each element and stylized text fields to make navigation easier for the user.
2
We created our own currency selector. Usually developers use ready-made libraries. Yet since we use crypto we would have to amend or change them. Our custom currency selector not only fulfills necessary functions but also fits into the interface as a backdrop.
3
Backdrop helped us not only with a selector. We used this element in all secondary scenarios, like transaction history filtration. We reduced the number of pages in the app and helped users not to get lost in those.
The filter is applied
Besides the selector, we used the backdrop in all secondary scenarios, for example, in the transaction history filtering.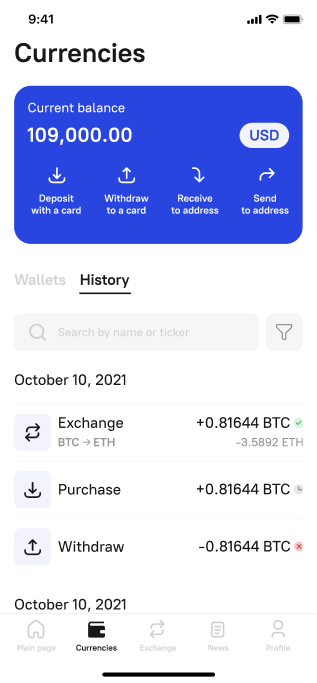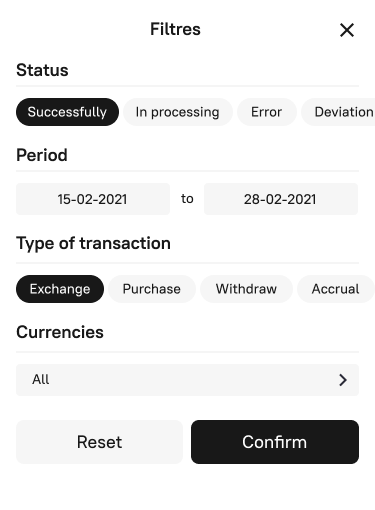 This is how we reduced the number of pages and kept users from getting lost in the app.
Programming
Development
For mobile app development we used React Native for the frontend. We connected it with clients' backend on GraphQL.
simple
understandable
comfortable
Release
The clients decided to release early versions of Broex. In November 2021 we released the app with basic functions without currency transactions. In December 2021 we added those and the last release included biometry for iOS.


What's with the project now?
We provide support to Broex and the clients have big plans. Not only do they want to fix bugs but also to scale up the functionality.

Thanks for your inquiry. It usually take up to 24 hours to get back with reply.
Wanna schedule an online meeting?