WebRTC Development Company
We develop video conferencing web applications using WebRTC technology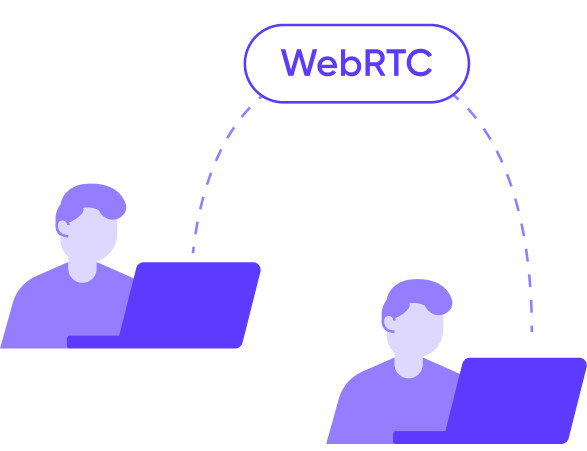 Real-time video conferences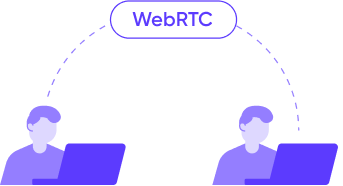 Video calls have replaced text chats and expanded the opportunities for online communication. A human needs another human, and we are not ready to give up live conversations wherever we are, at home or vacationing on the other side of the world.
With the WebRTC application development, people can talk face to face wherever they want.
It fits all services where users communicate with each other via video: educational platforms, professional consultation platforms, telehealth, and online sports coaching.
WebRTC developers can customize the app to the goals of a specific business from any industry.
See more
What is WebRTC
WebRTC is a browser technology for transmitting streaming data. RTC stands for real-time communication. WebRTC applications use this technology for video communication between browsers.
Where is WebRTC used
The largest platforms for personal and corporate communications use WebRTC technology
Facebook
Google Hangouts
WhatsApp
WHY CHOOSE US
Purrweb is a full-cycle development company. This means we build digital products from scratch to the market launch and keep the app running afterward.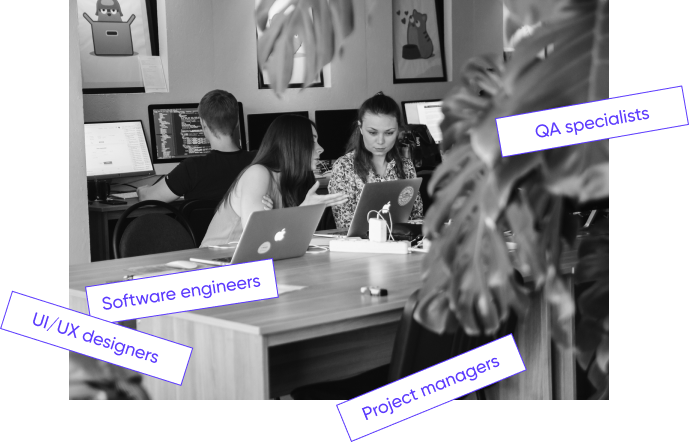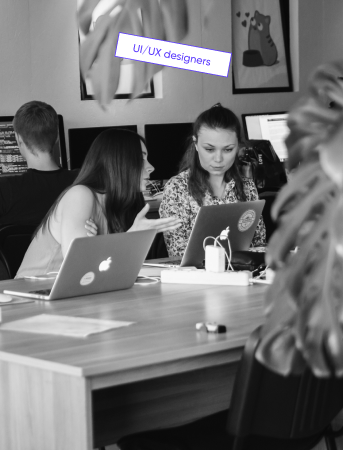 To create a digital product, we involve at least 6 Purrweb team members:
an analyst
a UI/UX designer
front-end developer
back-end developer
a QA engineer
a project manager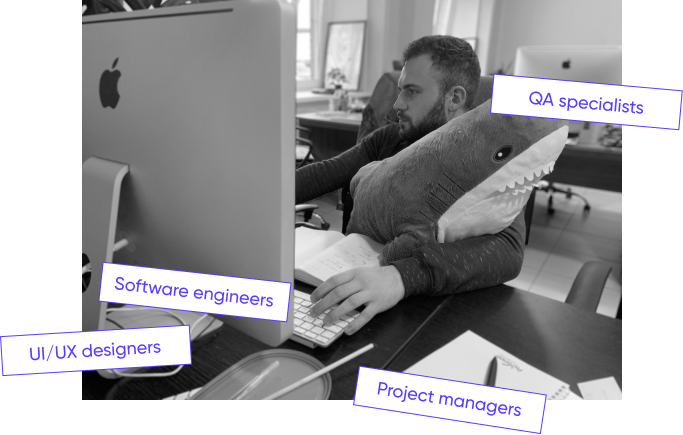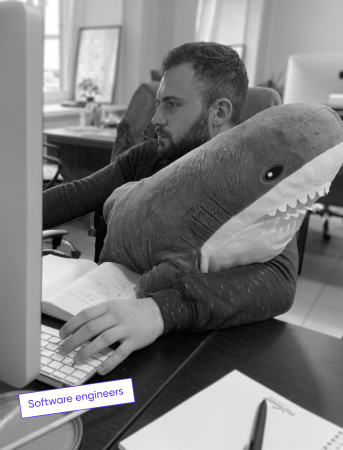 The Purrweb team has been on the market for 8 years, creating digital products with a focus on UI/UX design for startups and large businesses. For the last 3 years, we have been also working as a WebRTC development company.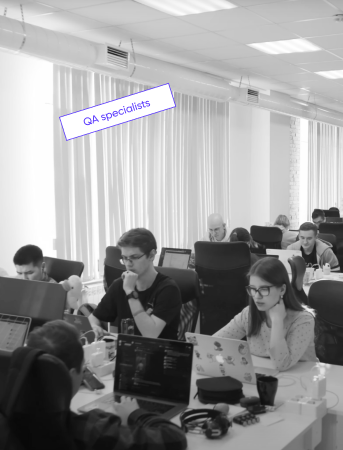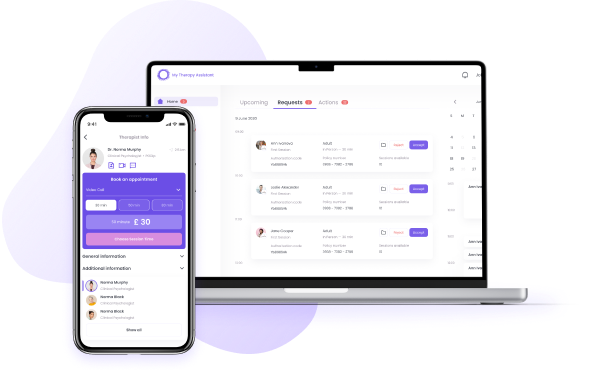 Online psychotherapy app
UK online therapy service using WebRTC
The service is a web platform for real-time sessions with therapists and psychologists. After filling out the questionnaire, a user can select a specialist and schedule an online video call. We implemented a video conferencing feature in the app using WebRTC technology, which was a perfect fit for this startup's goals.
Additionally, the platform allows you to chat with a therapist, take notes, and track therapy progress. For this platform, we have created a fellow mobile app that makes therapy even more accessible.
See more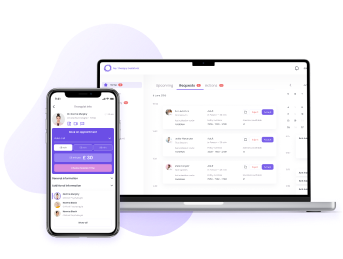 Our projects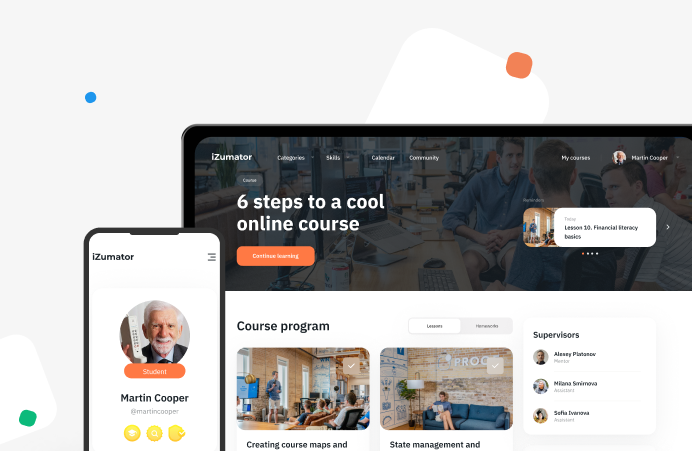 EDTECH
An education solution for the local mobile retailer. We have designed and developed the first version of the platform, which the company uses for in-house manager training. Currently, we are maintaining the platform while the company is planning to enter the P2P online education market in Russia.
View case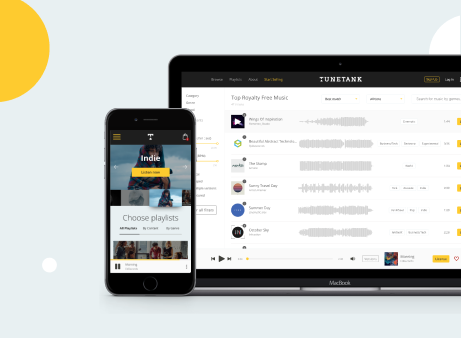 Music industry
The app lists music compositions and sound effects that one can purchase for commercial use. Our team was in charge of UI/UX design and developing a web application with two user roles: a listener and a musician.
See more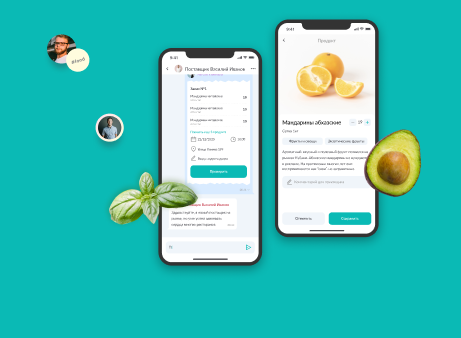 FoodTech
The platform for restaurants and their suppliers. In this mobile app, users can communicate on business issues, place orders, and track deliveries. We created UI/UX design and developed the mobile solution.
See more
Benefits of WebRTC Applications
High-quality calls
In WebRTC applications, users enjoy high-quality videoconferencing because WebRTC technology uses modern audio and video codecs. The image does not freeze, and the participants hear each other well without any delays. But there are bottlenecks: since WebRTC is a browser-based technology, the connection quality may be unstable due to the low speed of the user's internet.
Secure connection
All WebRTC applications use encryption to protect user information. Thanks to security protocols, video conferences are protected from interception, substitution, and replay of data.
Customizable solution
Due to WebRTC technology, web apps work without third-party video solutions. Therefore, WebRTC platforms are more reliable: no need to worry that a third-party solution will become inaccessible or outdated.
No server load
WebRTC is a browser technology so when creating WebRTC applications, one can reduce both the load and maintenance costs for the server. However, one still has to connect the app to the backend server.
webrtc
Development
Services
WebRTC development consulting
No digital product starts with a code. The first step is to focus on the idea and business goals. We analyze the project before stepping in as a WebRTC development company and offering our services.
This helps to set the direction of development and provide realistic expectations, as well as full assessment, in order to create a WebRTC application within the set goals and deadlines.
Design and
development
of WebRTC applications
We create designs with a focus on UX to make a product convenient for the user. Our team thinks over the functionality and logic of the product before creating visual layouts. At Purrweb, designers work closely with the developers to make sure that the development team can easily implement the design in the code.
Support of the existing projects
WebRTC is a technology that can be embedded into an already working product. If you want to add a video conferencing feature to an existing web application using WebRTC, we can help.
FAQ
s
How much will it cost to develop
a WebRTC application?

It depends on the project. We can provide a rough estimate after discussing your idea. If we talk about average numbers, then the development of the first version of a web application (MVP) with our WebRTC development company takes from 3 months and costs around $40,000. To get an estimation, reach out to us at [email protected].

Do you provide outstaff services?

No, we do not do outstaff. We can work together with your team — for example, create a mobile application collaboratively with your in-house web developers. We will be happy to find options that will suit your case.
Do you sign a non-disclosure agreement?

Yes, we sign an NDA and guarantee your data will be protected on our projects.

When will I see the development result?

As a modern WebRTC development company, we work within the Agile development framework. Every two weeks we show a demo of the product and report what we have done. We always keep the customer informed about the progress of the project and give access to the environment where the team creates designs and writes code.

Will you support the app after release?

Yes, at Purrweb, we provide post-release support as a WebRTC development company. Usually, it means we fix non-critical bugs, polish the application and update the code to meet new technical requirements.
Thanks for your inquiry. It usually take up to 24 hours to get back with reply.
Wanna schedule an online meeting?