Progressive Web App Development Services
Progressive Web App Development Services
Progressive web application (PWA) is a modern approach to faster yet reliable software development. Take advantage of all the technological advancements with our professional services.
Request a quote
Why the PWA app is worth considering
If you aim for a native-like user experience and capabilities but need a good reach and SEO — choose PWA.
They're suitable for both Android and iOS and are used in a variety of industries.
Starbucks, Uber, and Spotify all invested in PWA development. And your business can be among these giants too.
Benefits of progressive web app development
A progressive web app is a solution that has both native apps and website qualities. It looks and feels to users like a system-specific app. And at the same time, it is as searchable and linkable as a website.
If you decide to make a PWA with our expert progressive web app developers, your app will have all these advantages:
Installable
Your app will be available on the home screen or in the smartphone's launcher.
Discoverable
The progressive web app will be open to search engines. And you can share it with a link.
Steadily working
Even in bad network conditions or offline, your app will be available.
Widely available
Your progressive web app will be usable across many devices: smartphones, tablets, laptops, TVs. The only requirement is a screen and a browser. The progressive web app development allows the solution to load even in the older browser. And in the latest browsers, the app functionality is fully available.
Fast loading
After the installation and first visit, a progressive web app will load in seconds.
Pinpoint content updates
While native apps demand updates even for slightest modifications, in PWAs you can update only the part of the content that changed.
Re-engaging
Thanks to various APIs a progressive web app can send system notifications even when users closed their browsers.
Secure
We offer progressive web app development services that ensure data protection. That is possible because of the HTTPS protocols.
Less data using
Minimal data usage makes PWA's perfect for reaching audiences with limited data transfer capabilities.
The progressive web app development process
Purrweb is an experienced PWA development company. We've created a transparent, efficient, and adaptable workflow to deliver the best possible solutions to our clients.
Project analysis

We discuss business requirements and target audiences, study the functions necessary. We prepare a roadmap for progressive web app development.

Wireframing

We lay out the app's flows and essential elements. At this stage, we think out the user experience and functions, prepare for the progressive web app development and design.

UI/UX design

Our designers determine how the app will look like. We prioritize comfort and ease to provide a smooth user experience. But we also make the app visually pleasing on Android and iOS alike.

PWA development

First, we build the core functionality and then we take on additional functions. We ensure a top-notch user experience each step of the way.

Testing

We run quality control along with the progressive web app development and after it's finished.

Launch

We follow the necessary quality requirements and launch the app. As a PWA development company, we know how to bring the project to release.

Technical support

Progressive web app developers stay on the project to fix bugs, update the app and add new functions if needed. We offer 20-40 hours of technical support depending on the complexity of the app.

Technical support

Progressive web app developers stay on the project to fix bugs, update the app and add new functions if needed. We offer 20-40 hours of technical support depending on the complexity of the app.
PWA development with Purrweb is
Expertise in various domains
During 8 years we built food tech, fintech, IoT, and other apps. We're ready to make a PWA in any sphere.
Practical and creative design
We make sure that the user experience is consistently good across all platforms and devices.
Reliable and secure
We take data and user safety very seriously. We meticulously inspect our solutions and eliminate vulnerabilities.
Our portfolio
Purrweb's progressive app developers worked on many challenging projects. Here are a few apps and designs we've created for our clients.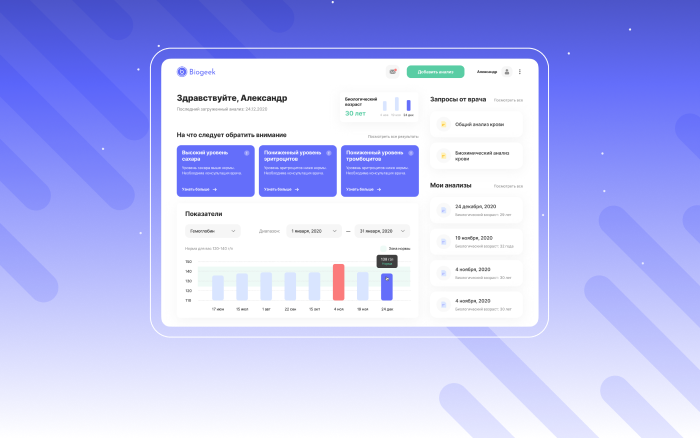 Biogeek
Healthcare app
We created a web app that adapts to mobile for keeping laboratory results in one place. Later on, we also built an app that helps users to consult with a nutritionist about their health. As this is a unique and complex project we had to rely on indirect competitors' analysis and our own vision and expertise. One of the functions of the primary app is data parsing to show the lab results in the patient's profile.
View case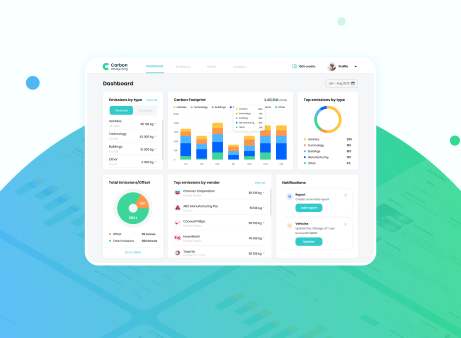 Carbon Accounting
Platform for controlling CO2 emissions
We created an ecological consultant for  business. The system complies with local norms and counts how much the user's company needs to pay to account for emissions. Another function is generating reports and various tables with statistics.
View case
View case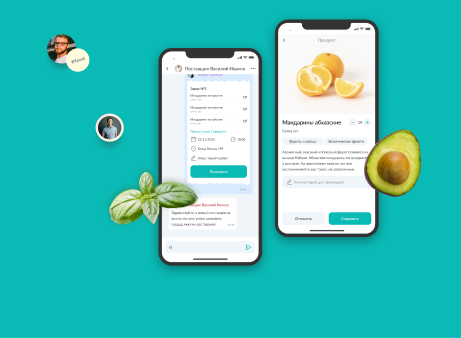 Grecha.pro
Restaurant supply ordering app
The app has multiple functions: the restaurateurs can place orders, communicate with suppliers, and check the stock. The most important feature is the chat: the restaurant owner can contact the supplier in an app, and the other person can reply in the messenger.
View case
View case
ALL PROJECTS —
What our clients

say about us
19 REVIEWS
216
reviews on 3 platforms
FAQ
s
What is the rough cost of creating a progressive web app?

The cost of PWAs can vary. The price for an average PWA starts at $48000.

How are progressive web apps different from regular web apps?

Progressive web apps are more capable and modern compared to web apps. PWAs have the advantages of native apps and other benefits. They can function offline, are faster than regular web apps, can send push notifications, and be installed on a user's device.
Does PWA run on all browsers?

Yes, PWA runs on all browsers. It will run on all devices with a browser and a screen (smartphone, tablet, and even refrigerator) and even on older browsers (with limited functionality).
Thanks for your inquiry. It usually take up to 24 hours to get back with reply.
Wanna schedule an online meeting?