React Native Development
We create top-notch multiplatform apps. With UX as a №1 priority.
IOS and Android development with React Native
We've started working with React Native since 2016 and have never regretted doing this. That marvelous technology helps our clients to cut project budgets and timelines dramatically – we just build both iOS and Android apps at the same time without huge additional efforts.
The React Native framework has become very popular recent years and industry considers it as the top choice for
cross-platform mobile app development
What is React Native
React Native is a JavaScript framework that you can build native mobile applications with. Facebook released first public versions of it in 2015. With React Native you can save 30%-35% of the time and budget on building both iOS and Android apps compared to developing them the old way
Facebook Supported, Community Driven
React Native is being used in thousands of apps, but it's likely you've already used it in one of these apps:
Instagram

Tesla

Uber

Discord

Skype

Pinterest
Why us
Purrweb has a full-cycle team of developers, UI/UX designers, project managers, and QA specialists. Our team can complete the development of a React Native application from the ground up, including UI/UX, API development and the mobile Frontend - the whole number of services needed for the mobile app release in App Store and Google Play.
We are leaders in building cross-platform mobile apps with React Native. With a great portfolio of React Native iOS and Android apps, our team has a substantial experience that helps us deliver the quality products fast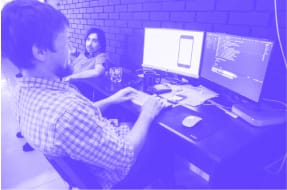 Fitforce: All-in-one Fitness app written with React Native
Fitforce is a universal tool for sport lovers on the
one side and fitness trainers on the other. It comprises a chat functionality along with appointment scheduling system, invoicing and training routine setup. Purrweb's part of the project was to come up with a great UI/UX design and develop React native app for IOS and Android. We built 2 separate apps for the trainer and fitness client to not mix up the functionality, as Uber did with the apps for driver and passenger.
As the result we have 2 apps in App store and 2 apps in Google play. The client is on a user engagement stage, gathering feedback and planning next project lifecycle iterations.
View case
Purrweb established a collaborative and effective process from the beginning, while their expertise and responsiveness to feedback helped them deliver a top-notch product. CEO, FitForce.com Inc.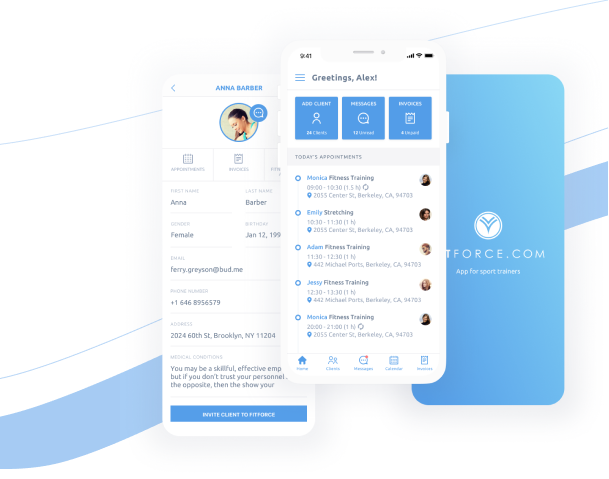 our knowledge base
Purrweb team keeps willingly sharing the learnings and expertise about React Native. You will know all the pros and cons of React Native and the ways get the maximum value out of it. Check out our knowledge base about React Native development.
View all articles —
Thanks for your inquiry. We'll get back to you in less than 24 hours!