contentplace
MVP of marketplace for those who sell and buy video content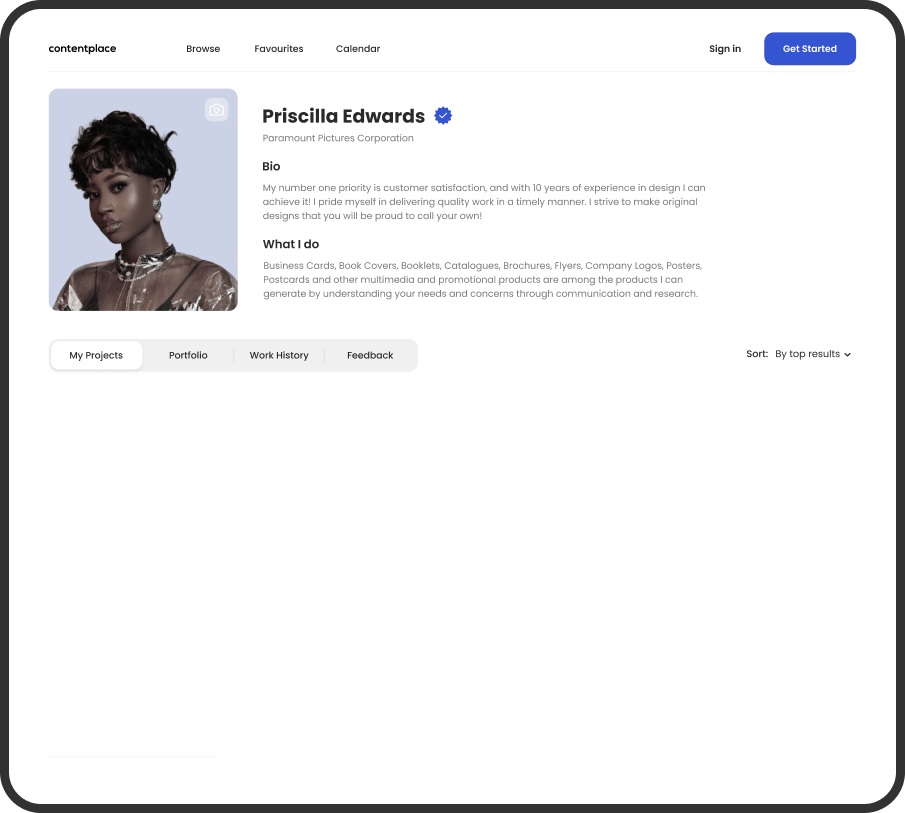 What is Contentplace?
For buyer

Ability to find video content for marketing purposes quickly and easily

For seller

Ability to spread content and find funding

For Contentplace

Income from subscriptions
Mission
Create a web application for a private platform where users can sell and buy video content rights.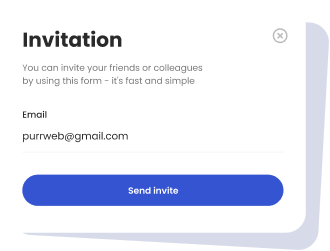 Users can get access to the platform only by invitation, while videos are available only after authorization or through the link shared by the content maker.
Buyer can
Search and buy video content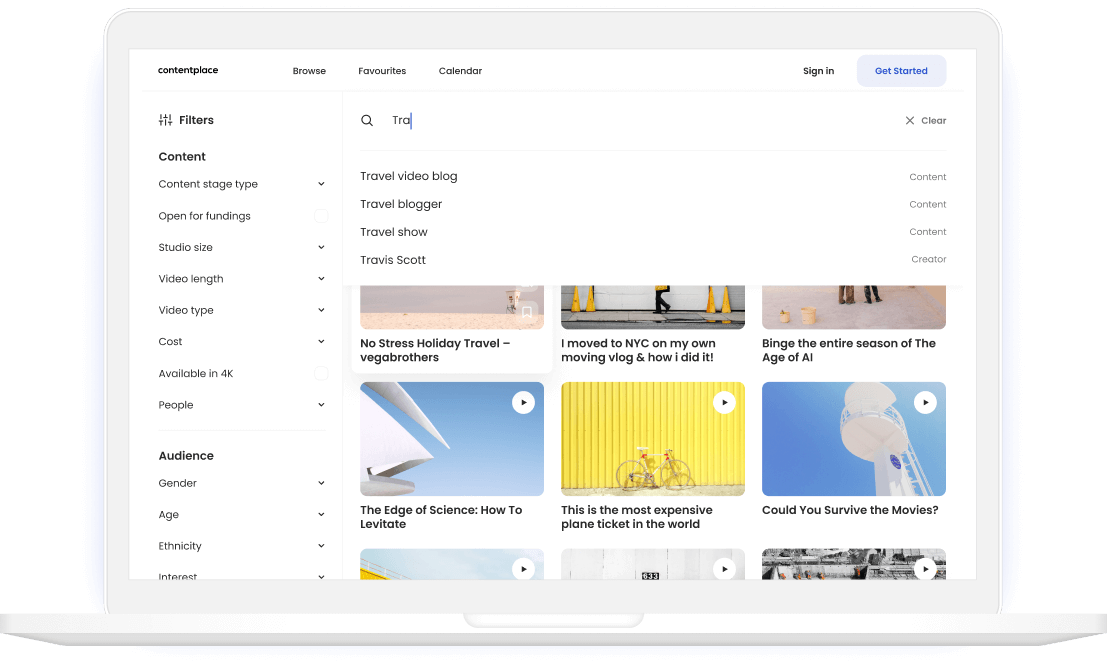 Filter
Filter by content type, topic, audience, price, quality and video length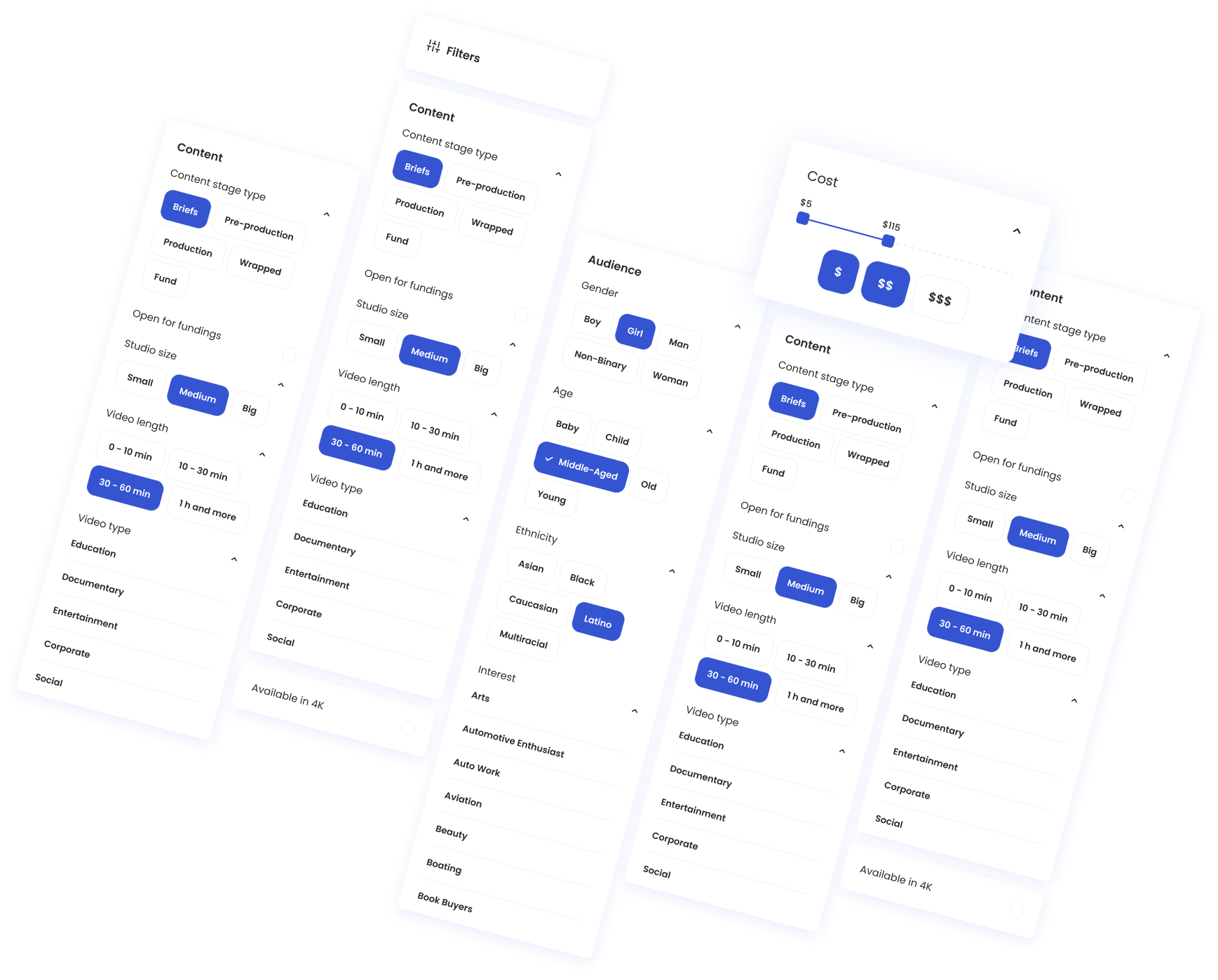 Calendar
Create content plans in the calendar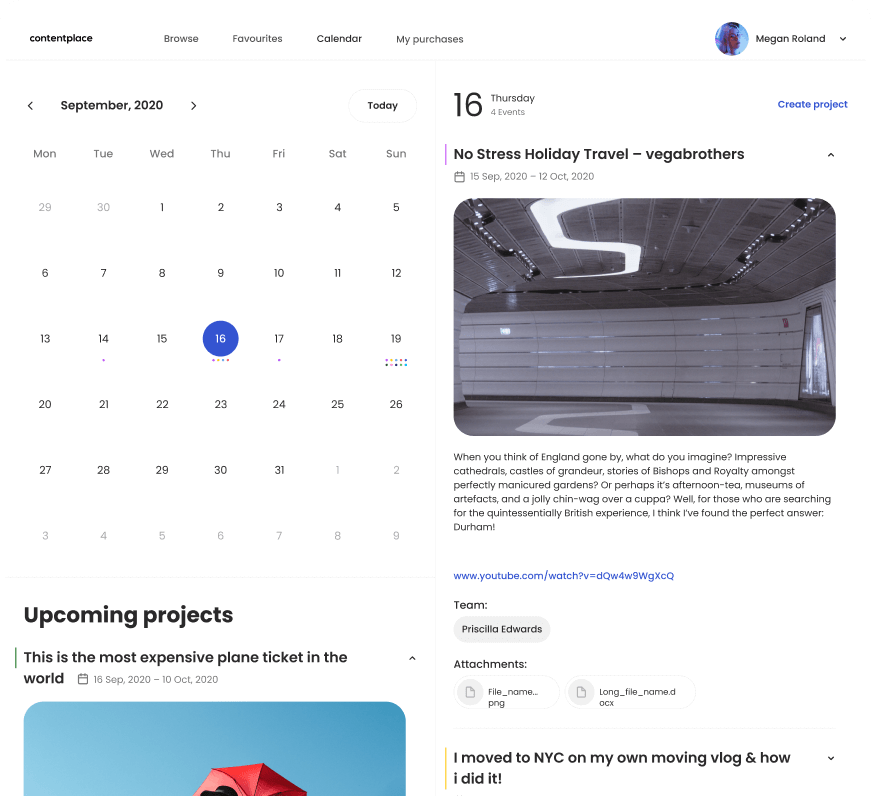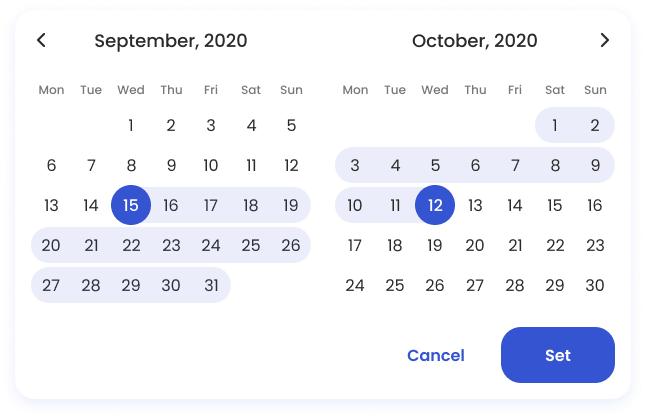 Leave feedback for sellers
Seller can
Upload video content, add description, set prices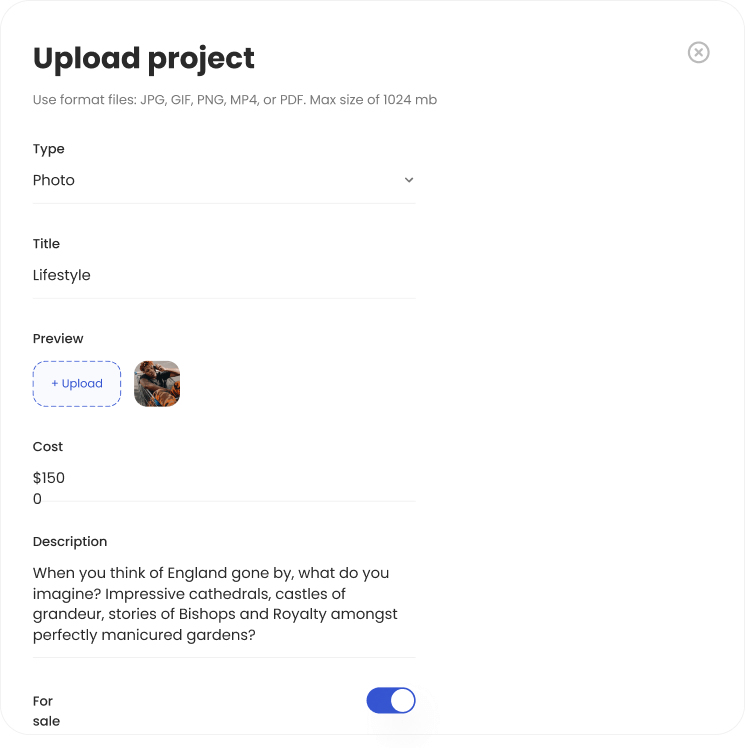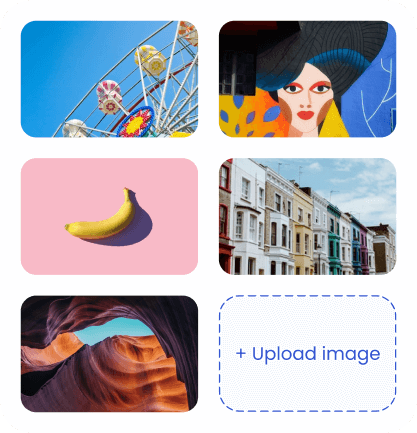 Organize a portfolio of works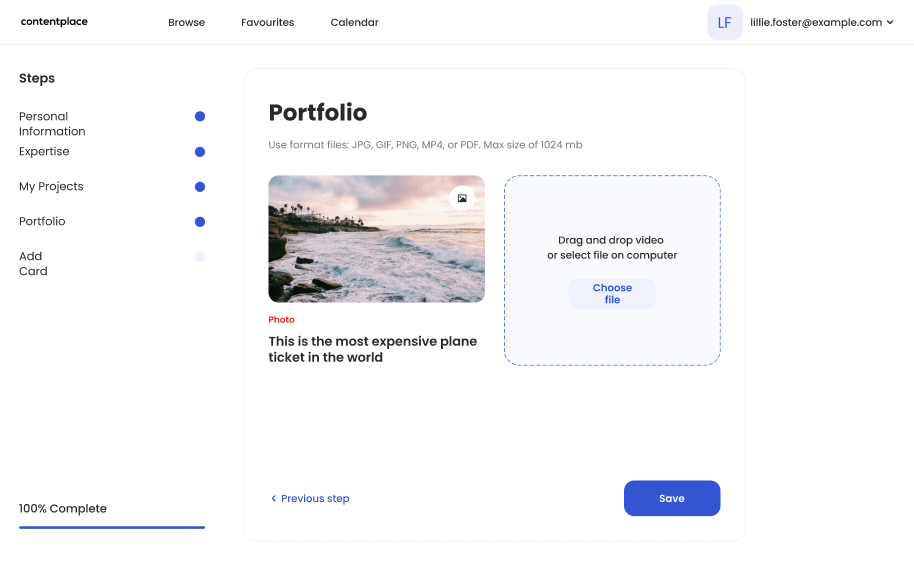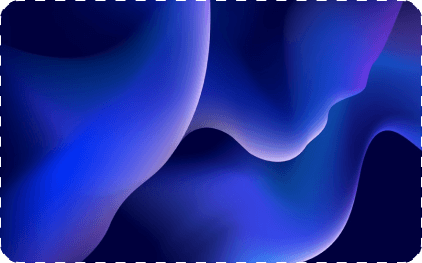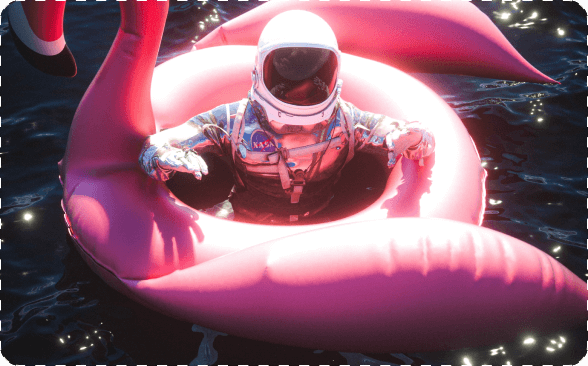 Choose a subscription plan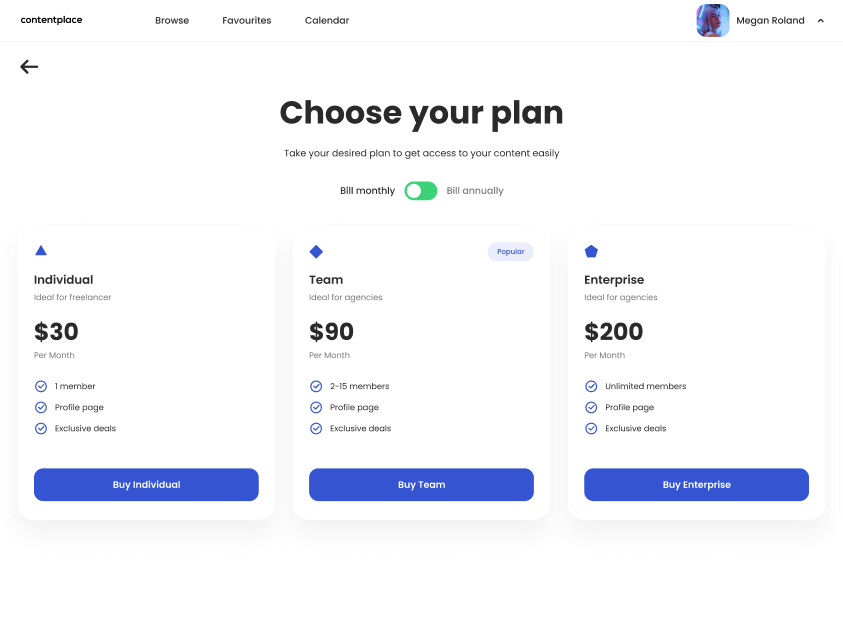 We used cloud storage Amazon S3 to upload video content on the platform
After uploading, we launched AWS step functions that processed the videos. Then we made videos compress during processing — the platform owner pays for processing, which means that if the size of videos is smaller, our client pays less.
Access to private content
This way content makers can share their videos, while the rest of the content stays unavailable for unauthorized users
Aa Bb Cc Dd Ee Ff Gg Hh Ii Jj Kk Ll Mm Nn Oo Pp Qq Rr Ss Tt Uu Vv Ww
Color
We decided to look up to IT-giants and used blue as the accent color — it's associated with security and confidence.
The result
We finished the MVP in 3 months
The clients were able to enter the market quickly and now they test the idea with the working product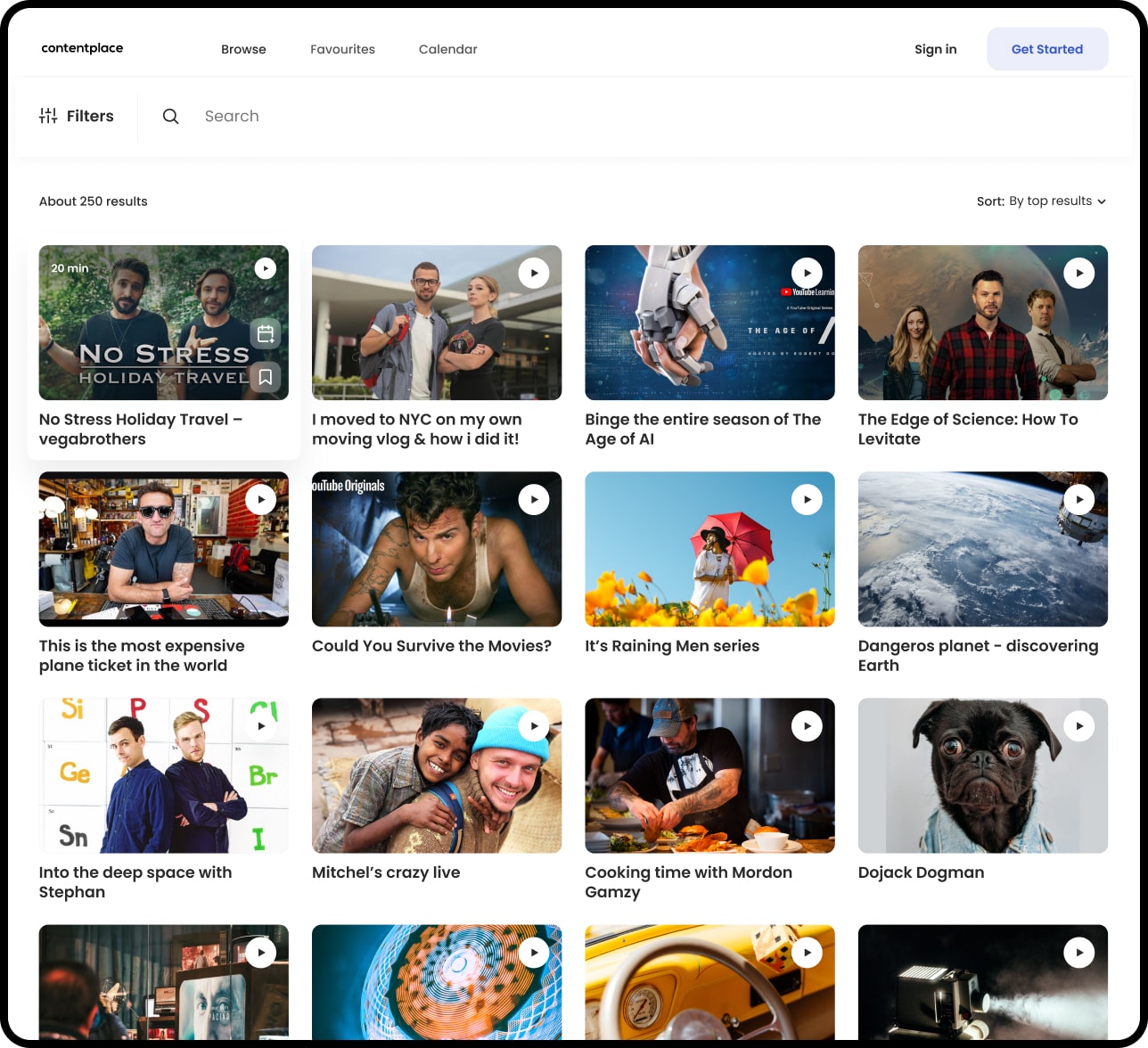 Thanks for your inquiry. It usually take up to 24 hours to get back with reply.
Wanna schedule an online meeting?