Fitforce
App for sport trainers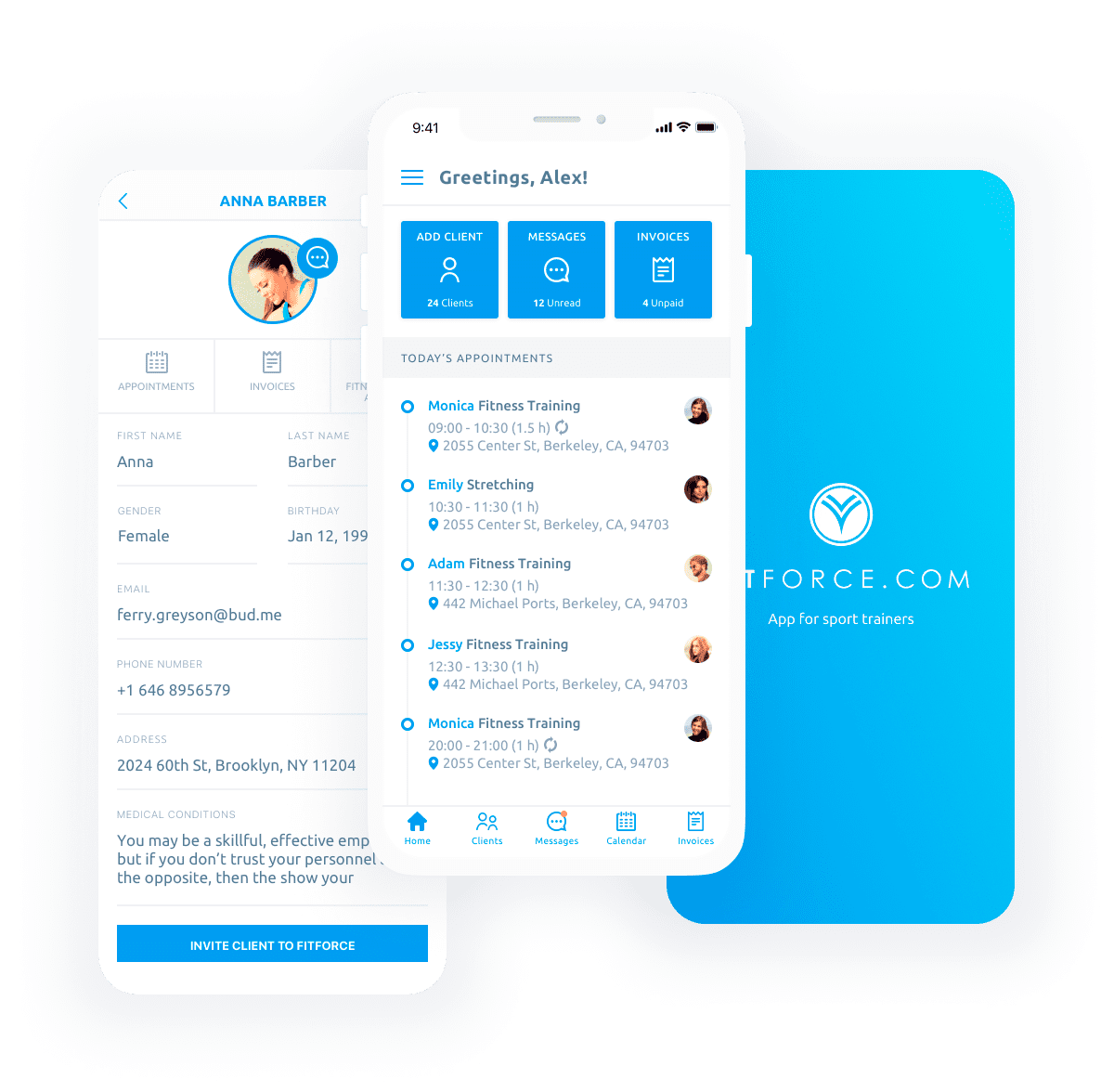 1
About
FitForce.com App is a mobile application for health and fitness trainers that helps them to achieve their professional goals while delivering an engaging and rewarding customer experience to their clients. With FitForce.com App for Trainers, you can schedule and manage your training sessions, manage invoices, and track the success of your clients with your phone or computer. Everything is sent in real-time and stored in the cloud.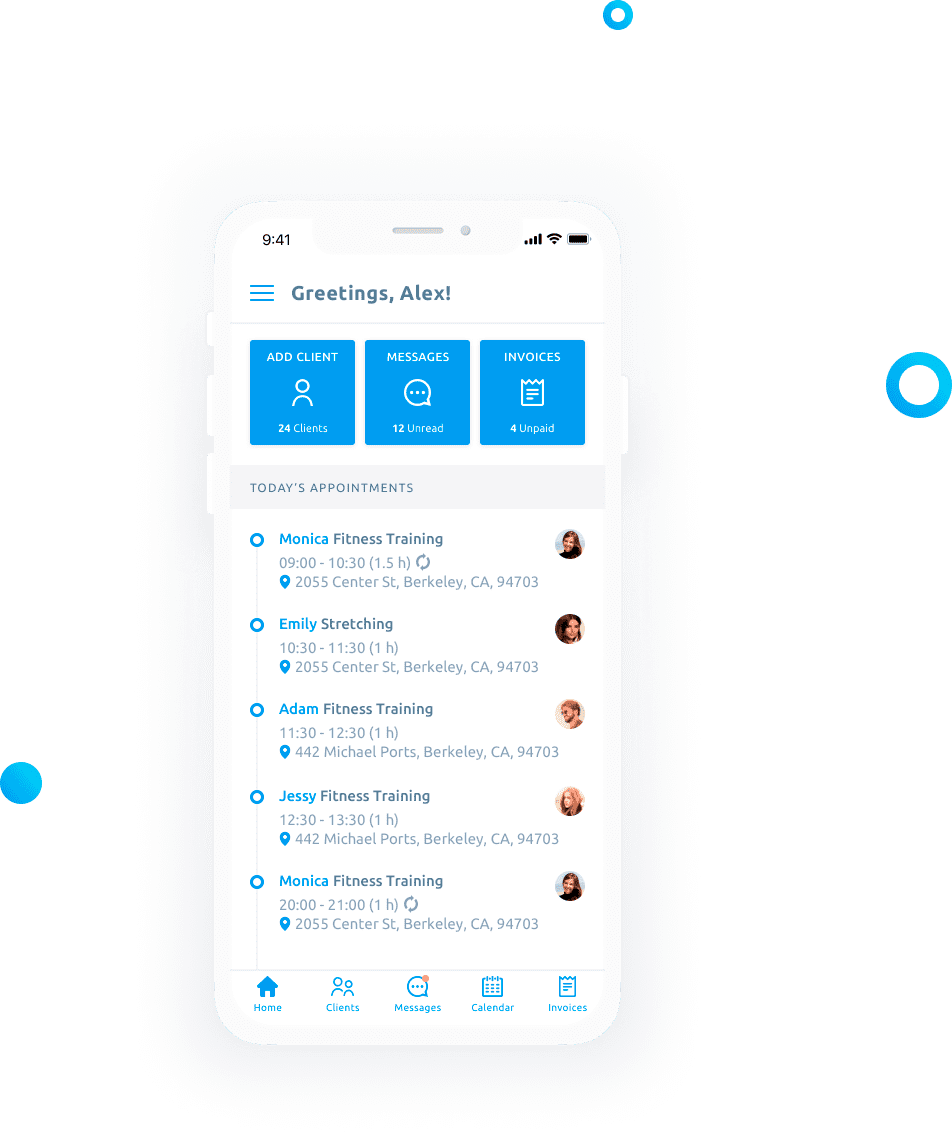 Fitforce features
2

Invoices

There is no chance to miss a payment. The interface allows to easily manage and send invoices right from the app and stay in the know about which client has paid, and which client needs a reminder.

3

Calendar

It's easy to stay on top of all personal training sessions with the built-in scheduling tool. The app will send both trainter and his client a notification in advance before the training.

4

Programs

With this feature it's easy to design and update personal health and fitness programs that can be genuinely unique. Everything happens in real time.

5

Chat Bot Messages

How to keep track of the progress and be in the loop for a client and trainer? Of course, with the help of direct communication inside the app!
Thanks for your inquiry. It usually take up to 24 hours to get back with reply.
Wanna schedule an online meeting?