Petbuddy project

About
Mobile app designed to help pet owners take care of their animals. It allows to make pet wellness records, calculate the amount of food, schedule activities and search for a vet nearby.
2019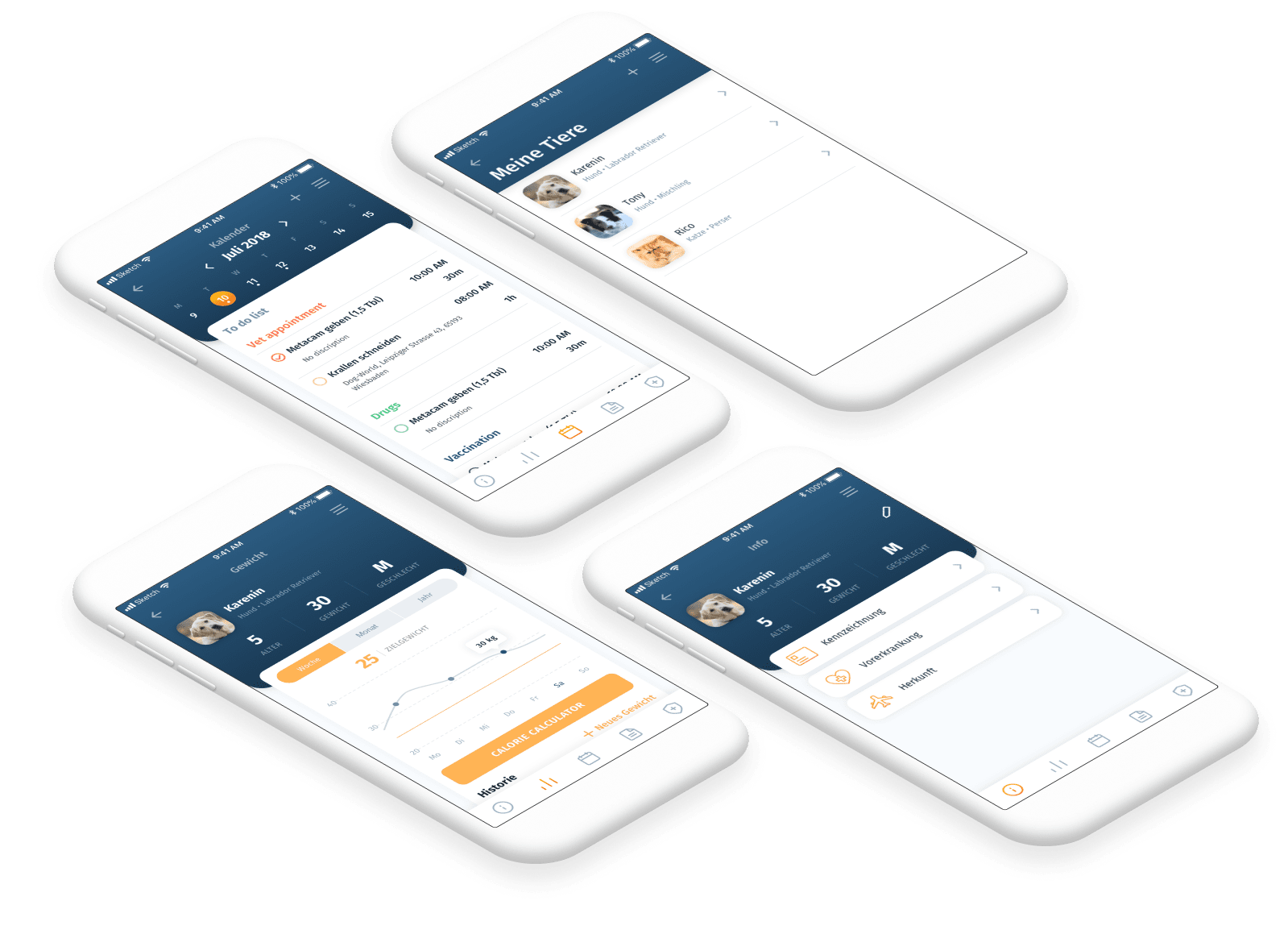 Petbuddy features
Onboarding

The classic walkthrough helps a user to not feel shy or lost. It highlights the key app functions and gives right away idea about the value the app can potentially give.

Dashboard

We aimed to create a very convenient home screen that should have been a foundation for the whole design architecture and navigation. All the key featuress: Сalendar, List of pets, First Aid section, List of Vets, News Feed are easily accessible from that screen.

Pet Profile

The most important part of the app. It's wasn't easy because the pet profile is a very features rich part of the app. That's why we have to come up with the additional level of navigation to place all the pet-related functionality. One can schedule vaccinations, medications, vet visits reminders or track weight changes, calculate the meal portion or even store some significant media files.

Vet clinics search

The app doesn't have an established business model yet. But the search for a Vet can potentially bring revenue for Petbuddy owner in the future. That's why it was quite important to make this process slick and fast for a user.
And we made it!

Emergency and first-aid

One of the high value generating part of the app. We made
it possible for a user to do 6 different actions from a single area:

Chocolate calculator

First Aid Articles

Toxic Elements List

Report a missing pet

Emergency veterinary care
Thanks for your inquiry. It usually take up to 24 hours to get back with reply.
Wanna schedule an online meeting?