UI/UX for Drugs Delivery App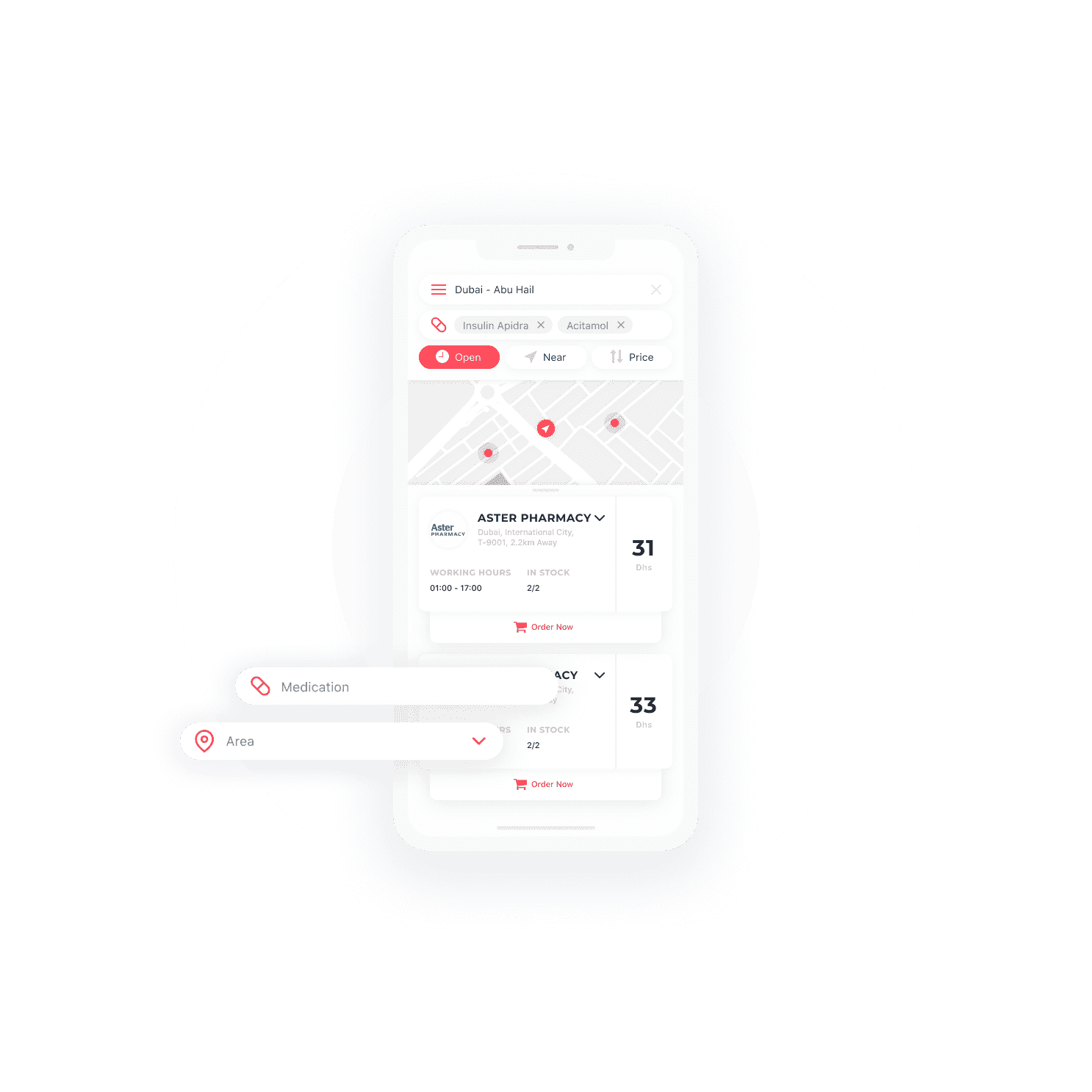 About
App that helps to find medicine available in pharmacies nearby, pay for them right from the app and get them delivered.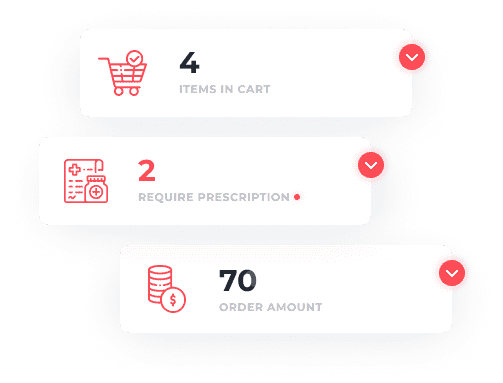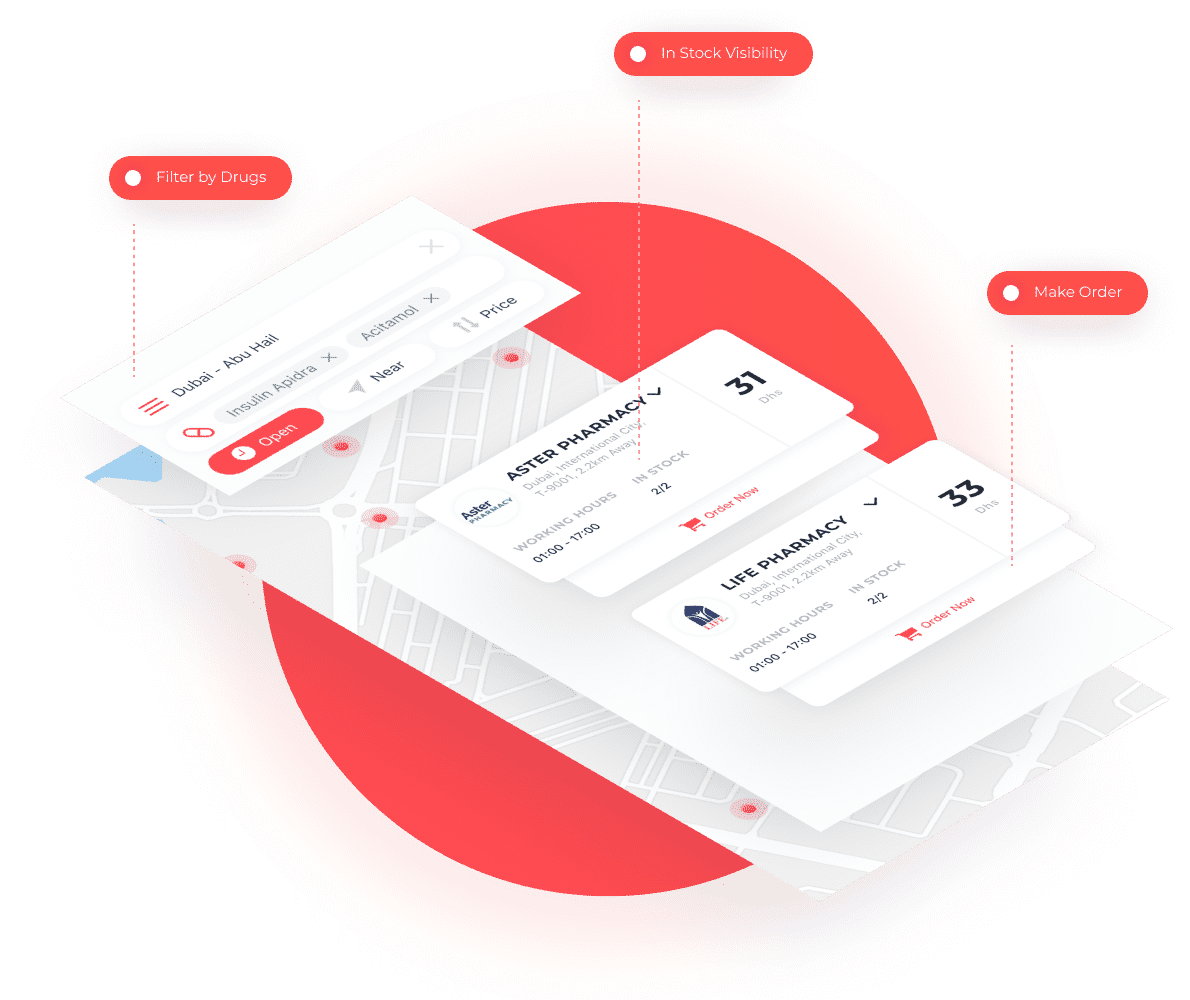 Smart
Search
Main search parameter is the name of the medicine user needs, search allows to include more than one item in one search request to see only the places where user can get all at once. The results are
shown on the map so it's easy to find the to nearest pharmacy around.
Guest Checkout
As users want to pay for their goods right from the app, we created a step-by-step crystal clear process that mostly requires only one tap to proceed even for non-authorised guests.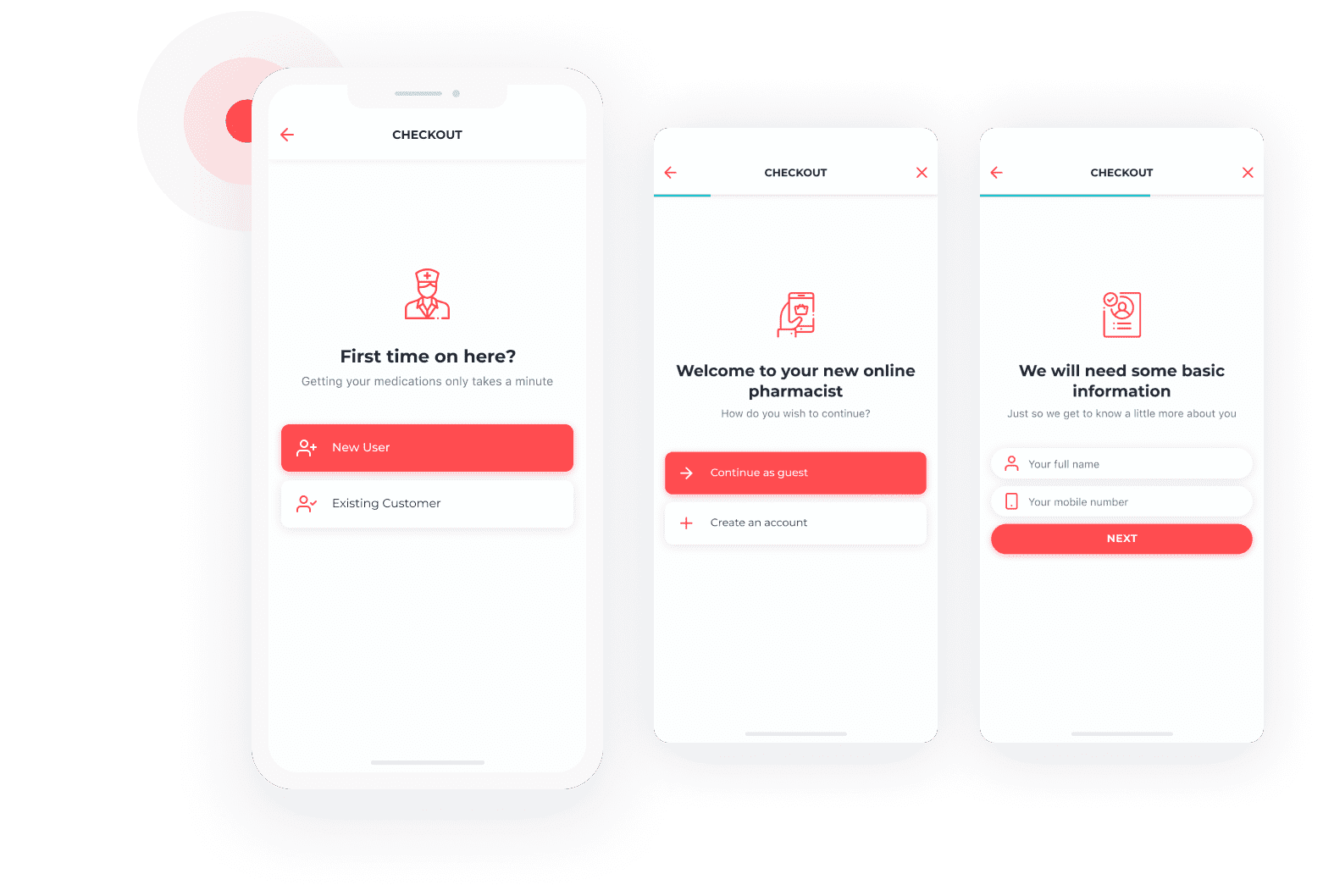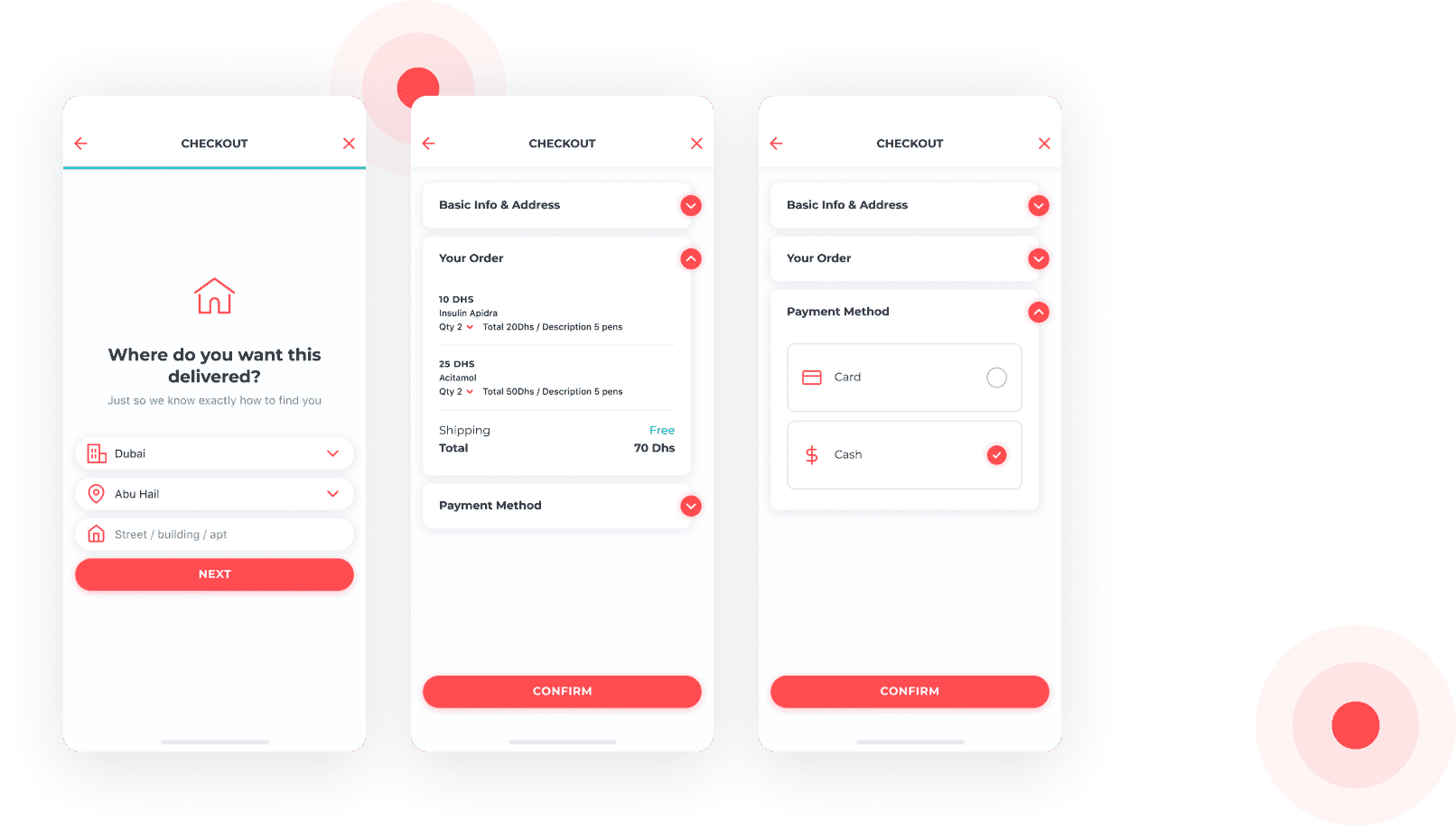 Profile & Orders History
We created a profile to store information about authorised user's credit card, prescriptions, popular items so that the user doesn't need to fill in this information each time.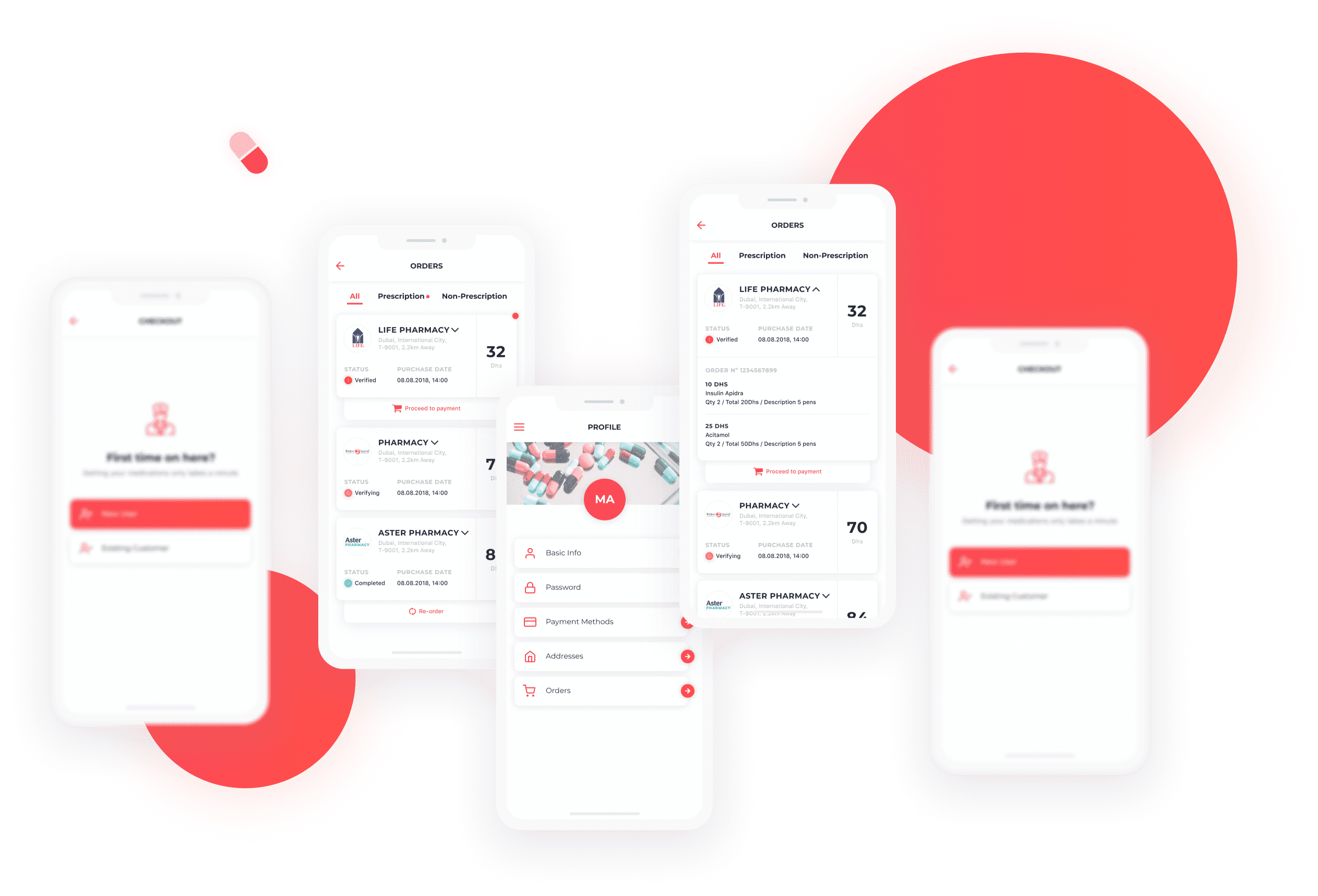 Customer Checkout
For authorised customers the process of placing the order is a way
shorter as the app already knows everything is necessary.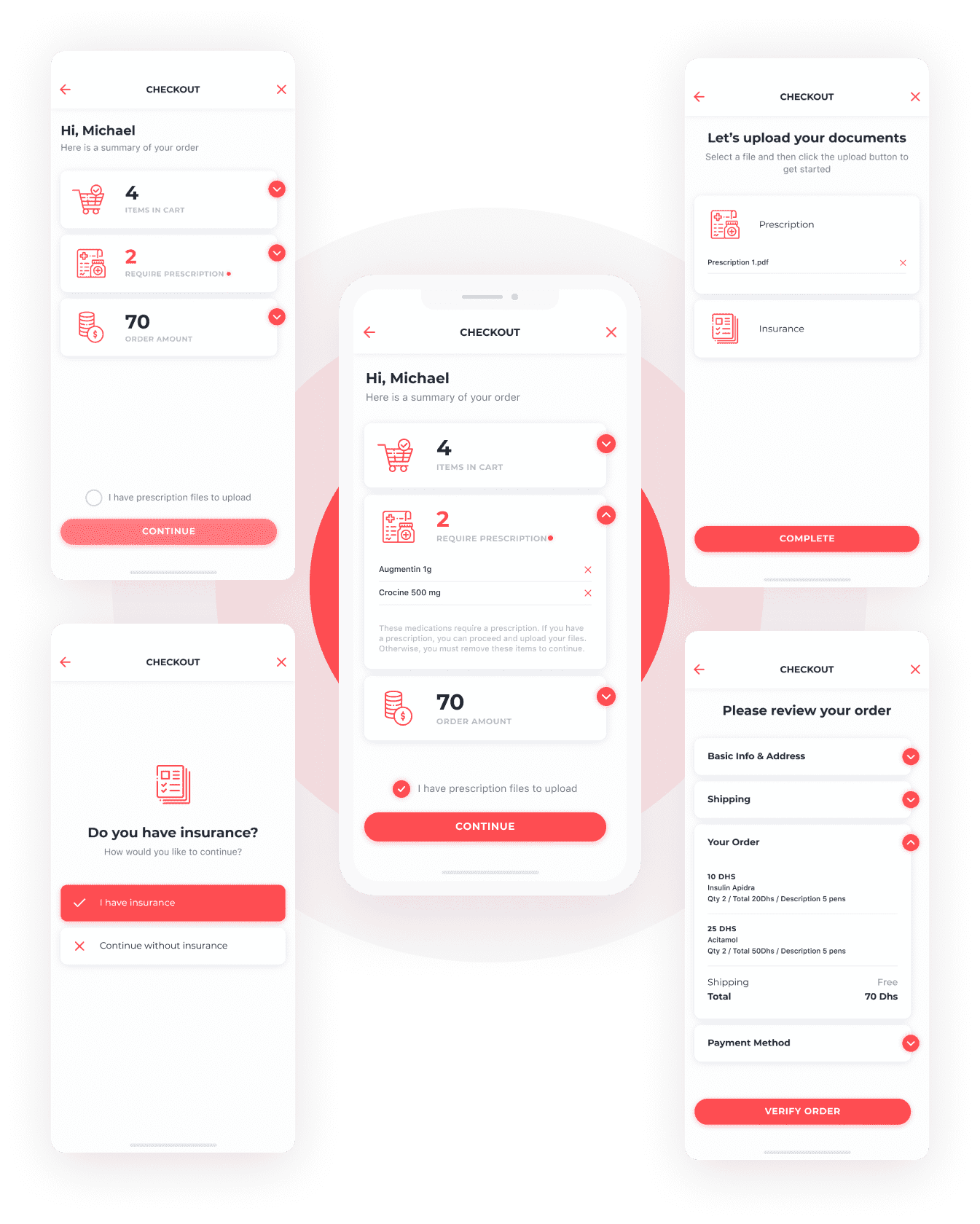 All Screens
We kept the UI clean and simple with nice colour accents on most relevant information and implemented the best UX practises to provide our users the best experience using the app.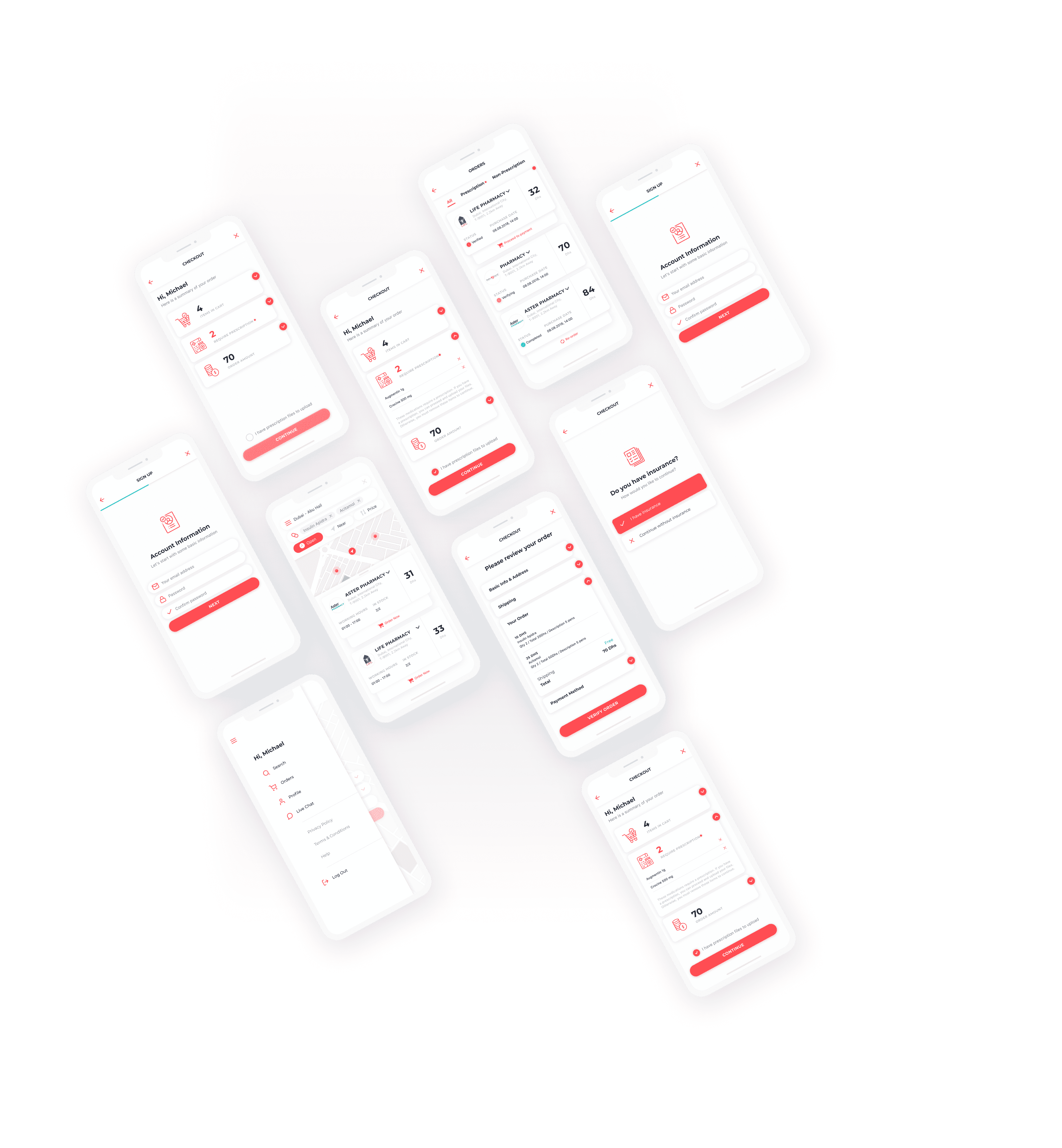 Thanks for your inquiry. It usually take up to 24 hours to get back with reply.
Wanna schedule an online meeting?