Once upon a time, two brothers got an idea to build a website for a university social network and to connect everyone on campus. They didn't have any technical background, so they hired a classmate and entered into a verbal contract with him. A couple of months later, their contractor launched his own social network. Does it sound familiar? It's not only 'The Social Network' movie, but also the real story of how Facebook was invented. 
We don't know who is right in this story, but afterwards, Mark Zuckerberg spent 7 years in court and paid $65 million U.S. dollars for settlement, fighting the Winklevoss twins and proving that he didn't steal the Facebook idea. This case teaches us one crucial thing – it's better to protect your idea beforehand. This will save you A LOT OF money, time, and nerves (as well as the decision to build MVP).
Obviously, no one wants someone to steal their startup idea, and what is worse, share it with competitors. That's why it's so hard to find an outsourced worker you can trust.
At Purrweb, we totally understand this concern and we always make sure our clients feel comfortable when they share product details with us. Based on our experience, we created a list of 4 things you can do right now in order to protect your startup idea when hiring an outsourced contractor.
Do a background check
It's always better to learn from other people's mistakes, and thank God for the Internet, where we can find and read about those failures. And we're not talking about googling something like 'how to make sure no one steals your idea' a million times. We recommend checking the contractor before hiring them, and leaving through the back door if you see lots of bad reviews. 
If you're scared that someone can steal your idea, the simplest thing you can do is to google the name of a company and scroll through the first two pages. Secondly, check out their blog to see the expertise and accomplished projects. Then, go to platforms like Upwork.com or Clutch.co and read client reviews.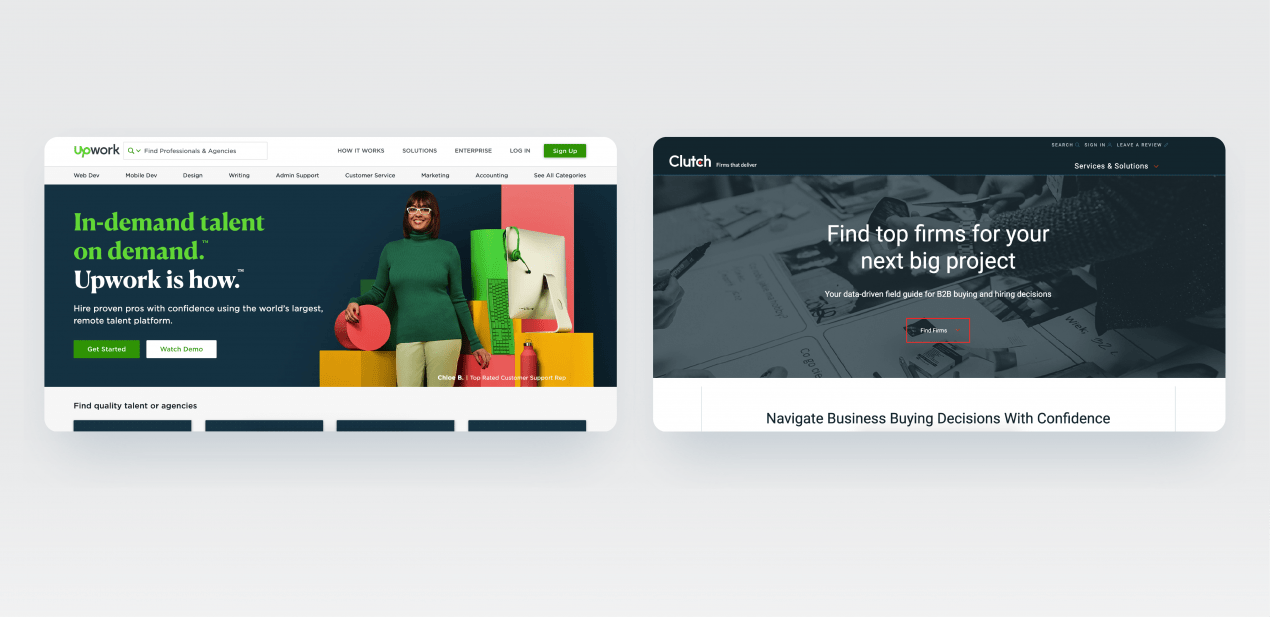 Also, if you're looking for UI/UX professionals, study their design works on Dribbble and  Behance. If you like what you see and read – you can dive in, contact the company and go to the next step.
Use confidential agreements like NDA
NDA stands for a non-disclosure agreement, and it prevents your contractor from sharing information that is considered to be confidential, like financial information, investors' names, marketing plans, and everything else you want to keep secret. Such contracts are very common in today's world and there is nothing shameful in asking for legal protection. 
Let's imagine you run a biotechnological startup that sells genetic tests with information about ancestry breakdown. There are many companies like that on the market, but you implemented a unique technology to analyse DNA and that's your primary advantage. So, you're going to build an app with the results and genetic reports and want to hire a UI/UX  designer. In case when you use a top-secret technology, it is definitely recommended to ask for an NDA in order to protect the core of your future startup.
At Purrweb, we sign all the documents clients ask us to — NDA is no exception. Be it a request from investors or a decision your team has made, we will do everything to protect your ideas. So, yes, if you ask us 'Will you sign my NDA?', we'll say 'Sure thing!'
Trust and share details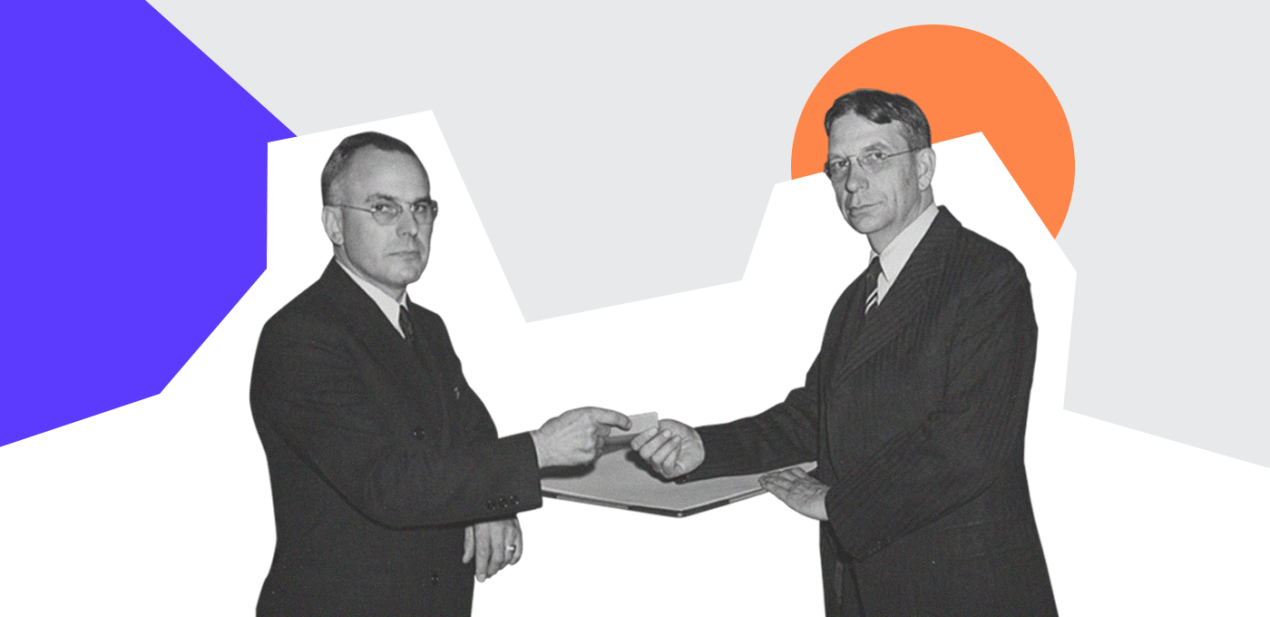 In cooperation we trust, the rest we check — the main rule that will help to avoid stealing your idea
Yep, this advice may sound really weird when we talk about protecting your startup idea. You may not understand how it will stop a programmer from stealing your idea yet the reality is that you have to rely on your outsourcer and share in order to immerse them into your idea and cooperatively create a high-quality product. That's why you are recommended to check credentials carefully (see the first tip on the list) to build trust beforehand. If a company values its reputation, they will never put your idea at risk – remember, they also benefit from your project.
Make sure you provide all the information that allows potential contractors to get a clear picture of what your startup idea actually is. We never encourage clients to send us a ~70 page PDF with technical requirements, because it takes a lot of time and energy to create it. Instead, we prefer to talk and listen to the client in person and ask questions that help us dive into the context. Our goal is not to steal your idea but to help you validate it and release your product as soon as possible.
Protect your intellectual property
There are various ways to legally protect your idea. Thus, securing it against stealing. For example, you can apply for a patent to register exclusive rights for a product, but it certainly should be a new, non-obvious thing or technology that you invented. If you want to protect a certain part of your startup idea —  brand, icons, logos,  etc. —  you can apply for a trademark or copyright. Once a trademark is obtained, no one will dare steal an idea. For example, Facebook went all in and  trademarked their blue logos, the words 'FB', 'Face', 'Poke', 'Book' and 'Wall', and even the letter 'F' in the United States. Sounds like a little bit too much for a startup stage, but keep this option in mind for the future – it has already helped Facebook sue a couple of companies for violating copyright.
Although different countries have different law regulations,  we advise contacting a lawyer to know more about this option.
Let's reinforce!
Facebook's example shows us how important it is to think about the possibility of someone stealing your startup idea in advance. Don't be like Zuckerberg and the Winklevoss twins. Don't rely solely on oral agreements and check the credentials beforehand.
Save our checklist detailing how to protect your startup idea when outsourcing:
Work with professionals, check their reviews beforehand. 

Request an NDA if you feel it's necessary. 

Share details that allow to get a grasp of your startup idea and business objectives

.

Protect your startup idea legally with a patent or trademark if needed. 
Our general advice – make sure you checked all the boxes and sleep soundly. It's better to put your energy into execution and investment options rather than worry about someone's stealing your idea. Remember, Facebook was not the first or second social media that appeared, but a pivotal one. As an entrepreneur and pre-seed money advisor at Uber Tim Ferris said: 'One can steal ideas, but no one can steal execution or passion.' Nobody can copy your love or excitement about the new development, even if they steal your startup idea.