MVP development is a proven way to test a business idea. To find out if the market needs it, start small and build a minimum viable product first.
This article gives a clear understanding of what MVP stands for, what types of MVPs exist, and how to benefit from applying this concept to idea validation. Don't save it as a bookmark — the sooner you start taking actions, the faster you figure out if the idea is worth pursuing.
1. What is MVP? 
Let's start with clarifying the MVP definition. By saying MVP we mean neither paper-based prototypes nor ugly, half-baked technical solutions. A natural question arises from this, 'Minimum viable product…What is it about then?' And the shortest possible answer would be 'It's about releasing a PRODUCT early and learning from that'.
Okay, MVP is a product. Not a fully-fledged product version that requires years and hundreds of thousands of dollars to get build. MVP is more of a product version that you can build:
Without breaking the bank. To get started, you don't have to implement a full-feature product (nothing but a waste). MVP is a cheap way to start learning and experimenting.
Within the shortest possible time. How long does it normally take? Find an MVP development agency to help you build an MVP within 3 months — it will be perfect!
Let's dig a little bit deeper and figure out what 'M' in 'MVP' means.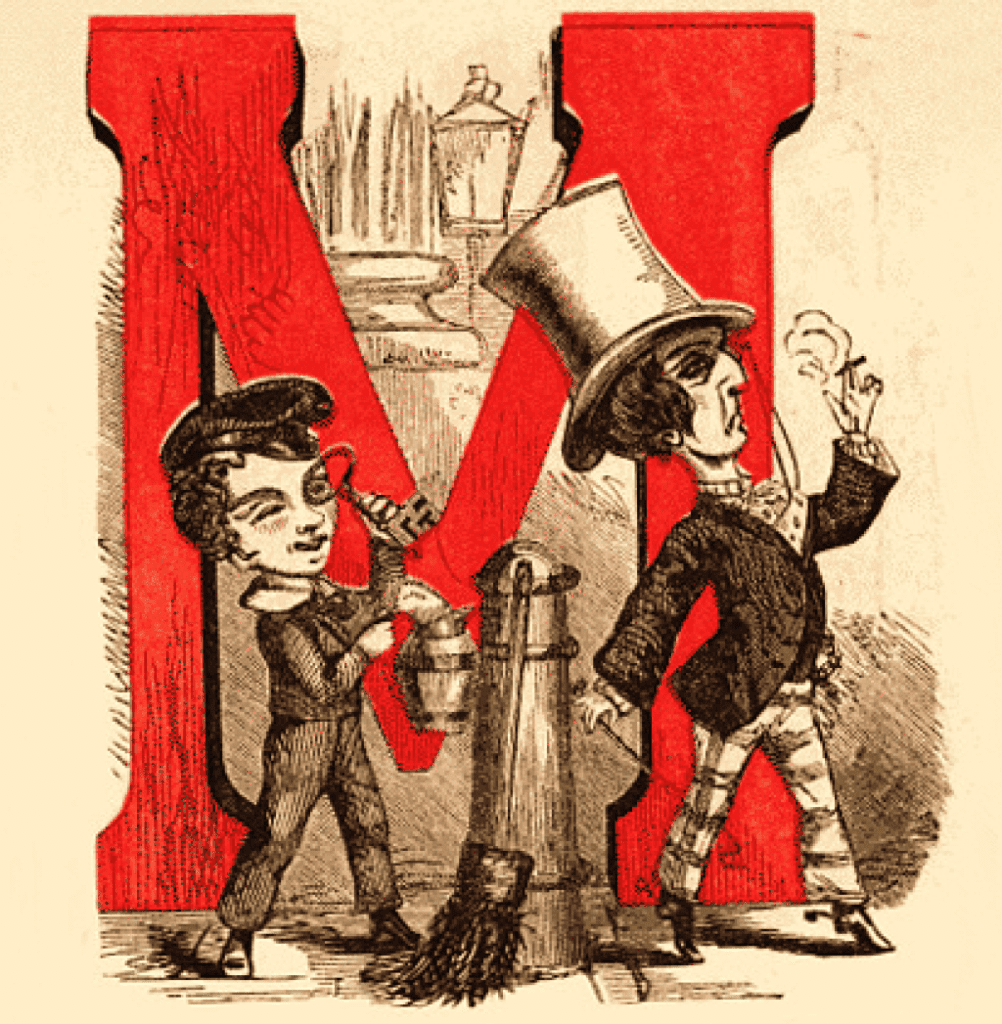 Why 'M'? Because it mainly represents the concept!
In the beginning, we said that 'M' stands for 'Minimal'. So, yes, you need to build a minimal product version. In order to build such a product, it's important to start with setting priorities.
Start with must-haves. The rest might become a part of a product in further iterations
In terms of functionality, the MVP concept revolves around delivering only must-haves. To get to market faster, you deliver only those features that represent core user flows and bring the most value to end-users. As for should-haves, nice-to-haves and won't haves (they might become must-haves later on) — all additional features will be added based on real user feedback — don't ever try to make them gut feeling-based.
2. What stages does the MVP development process comprise?
The entire process can be represented by these stages:
Ideation
At this stage, bright-eyed entrepreneurs come up with groundbreaking product ideas. Why not build the best closet organizing app? Or maybe develop a solution that helps to drink more water? Deliver a product that prevents food waste? Well, yes, this is about determining the problem that needs to be solved and finding the best possible solution to it.
We won't talk much about the ideation process. Simply because coming up with world-changing ideas can barely be described as an algorithm. However, when it comes to triggering the thinking process, spouses, friends, and teammates might be super helpful.
The most interesting part of the process starts here. It takes lots of thinking and comes along with the first tangible step to product realization. It consists of several very distinct actions: prototyping, architecture and navigation planning, product visualization (Branding + UI).
For MVPs, the core UI/UX design principles are as follows:
Avoid reinventing the wheel. At the MVP stage, there's no need to care much about delivering something 'very unique'. To speed up the release date, opt for a basic design that conveys the product message, looks aesthetically pleasing and easy-to-get.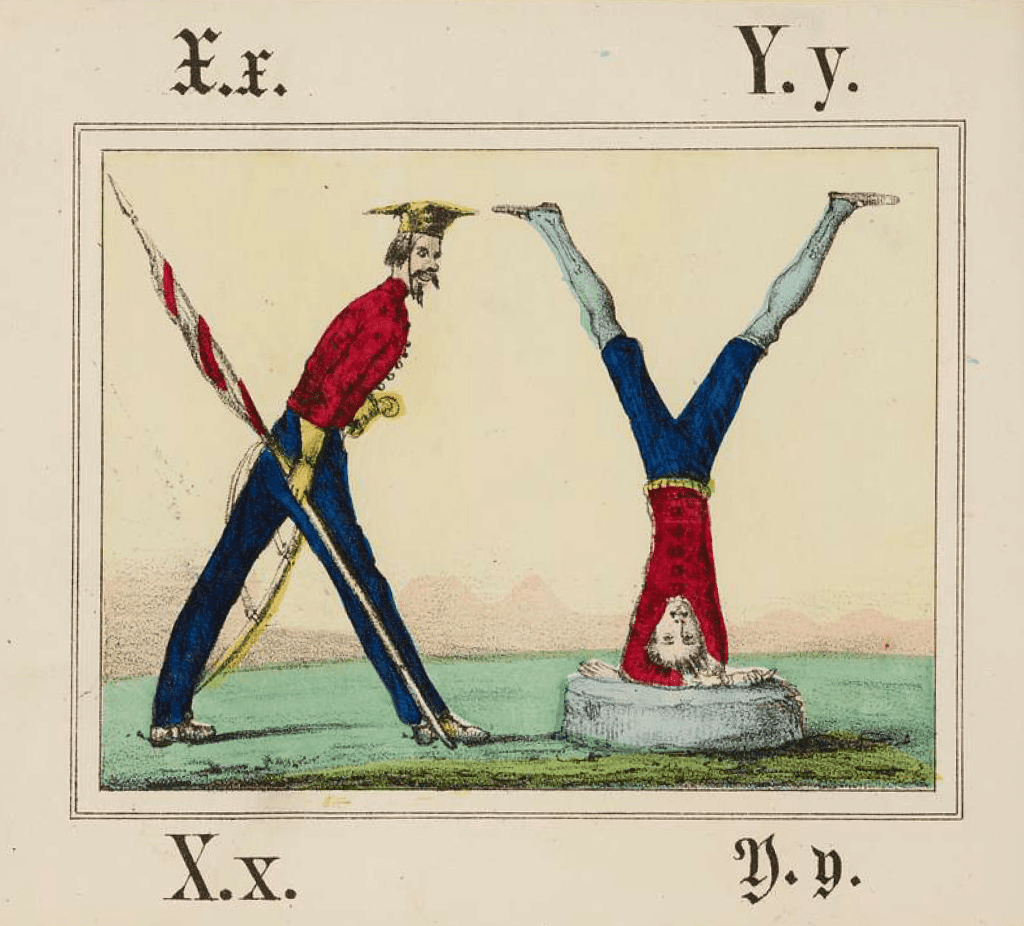 Don't create the design for the sake of impressing people
Steal. Imagination-based design with 'Unusual' navigation — this isn't what encourages habitual use and brings thousands of happy users. Don't make users learn anything (we all hate learning new things). The easiest way to come up with a solid design is learning from more established competitors. Rely on their app user journeys, and UX patterns — it decreases the amount of design work and hence saves you a lot of time and money.
It's barely possible to find users willing to use badly-designed products. You might think something like 'Well, sharing a badly-designed solution is not okay. What will be considered a good design then?' And we'll tell you.
For MVPs, a design that clearly explains the core product offering, looks clean and intuitive — this is good!
Development
Technical implementation takes more time than generating ideas and designing them. At this stage, the 'done' UI/UX design becomes a digital reality.
Before the devs delve deep into MVP programming, take into account that:
Nice-to-haves aren't included in the product backlog. We've already said that startup MVP is all about delivering must-haves. Ensure that you can differentiate the bells and whistles from 'Without this, the app doesn't work properly'.
QA testing is a part of the development process. Test the app after each development iteration to increase the chances of revealing possible bugs before launch.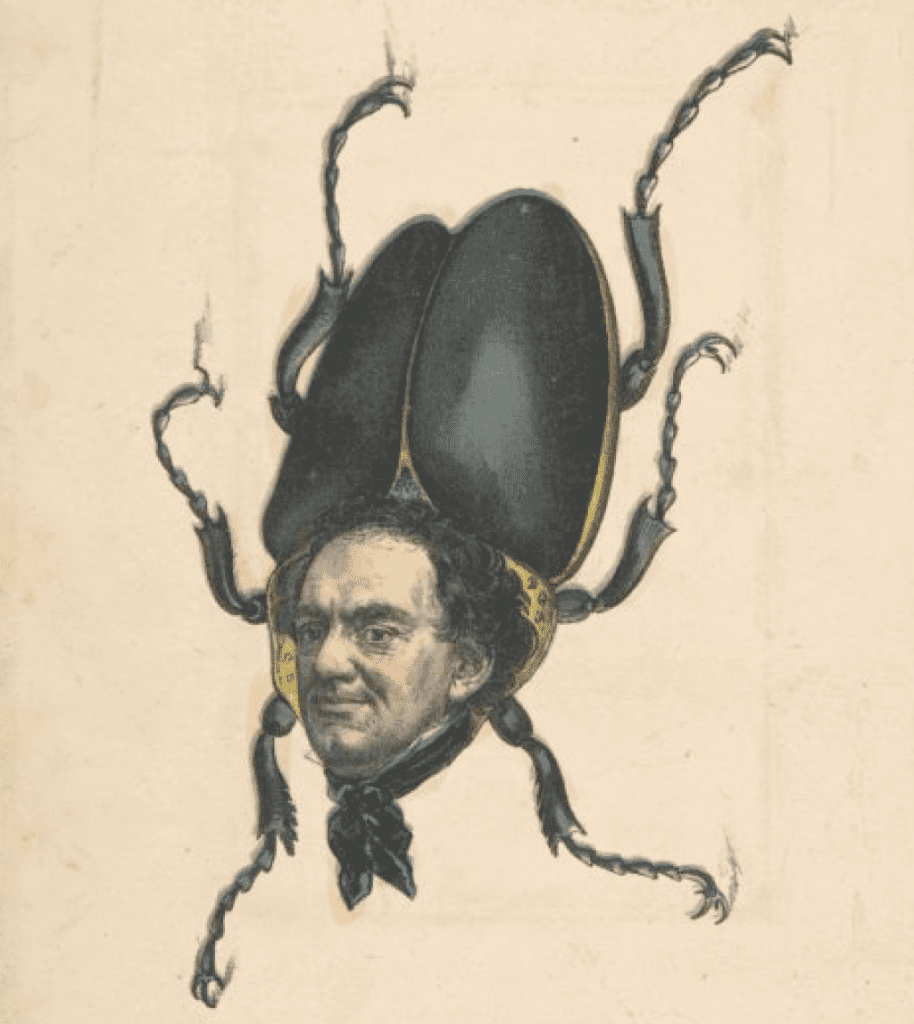 Bugs will always exist in software
A popular tech stack is used. Go with technologies that have a stable dev community. This way, the devs won't have to write basic product functions from scratch —- they can save days or even weeks of work time by integrating ready-to-use solutions into your MVP.
Getting MVP designed, developed and tested doesn't mean that you're done. Once you release the app and share it with users, a huge amount of work will be required. Fixing bugs, polishing UI/UX, gathering feedback, doing A/B tests, adjusting initial marketing strategy.
In fact, 'I get my MVP done' is the very beginning of the startup journey — if you want to build your dream product, be ready for that
3. What kind of MVP app do I need?
What is the best way to build an MVP? To be honest, there's no such thing as a standard MVP development practice — the decision of choosing the best approach mainly depends on product owners' preferences and possibilities.
Let us share a few basic ways to rapidly test product ideas. Pick one that you can put into practice with the least amount of effort:
Landing page
You might think something like 'Hey, you told me that MVP is first and foremost a product'. And you'll be right. However, it's possible to capture initial leads and measure purchase intent without building whatever. It means that you don't have to hire an MVP development company to start moving toward a product — a simple landing page might become the perfect pre-MVP.
Main tips:
Make it look aesthetically appealing. It's almost 2020, so come on! Without a sexy look, it's barely possible to grab anyone's attention!
Explain all the features from the user's perspective. Rather than focusing on words that 'sell', provide real-life scenarios i.e cases how users can benefit from using your product.
Ask people for sharing their emails. Once the MVP is live, you'll able to inform early adopters about that.
Getting started with a landing page — this is exactly the Buffer's story.
Back then, it looked this way: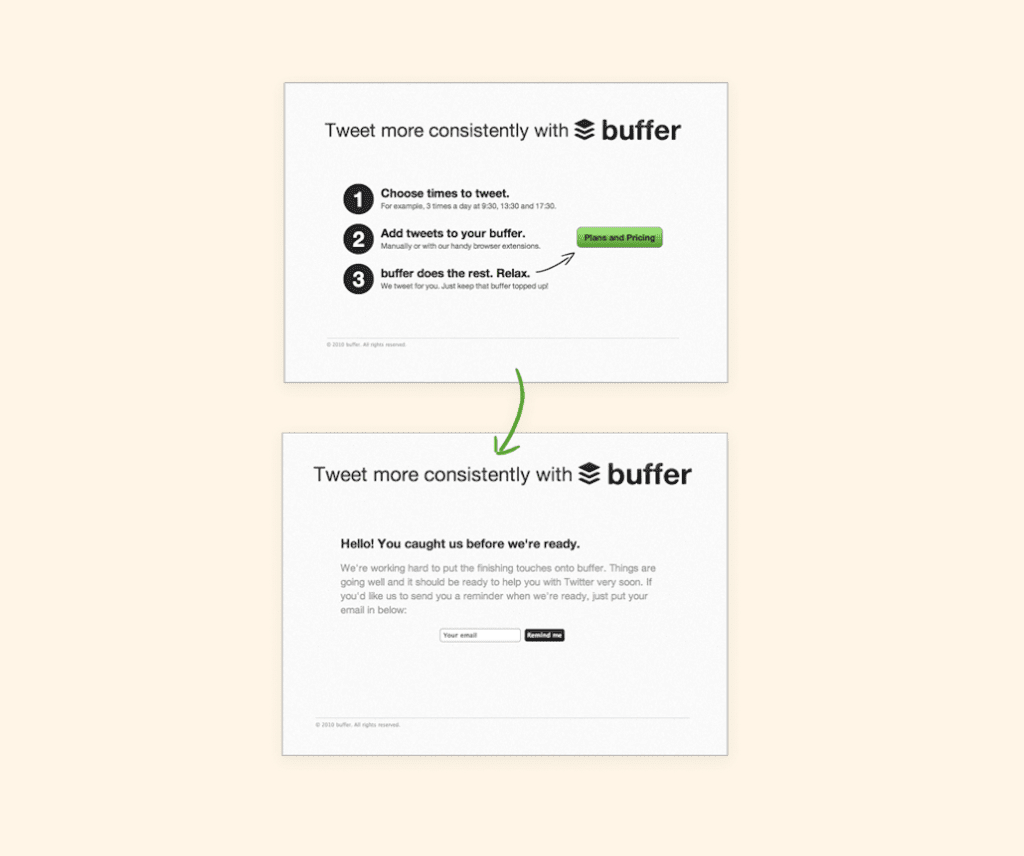 To start conversations with potential users, Buffer used emails received from the signup form
Next, they didn't switch to product development. To determine whether people would pay for that, they added plans and pricing details.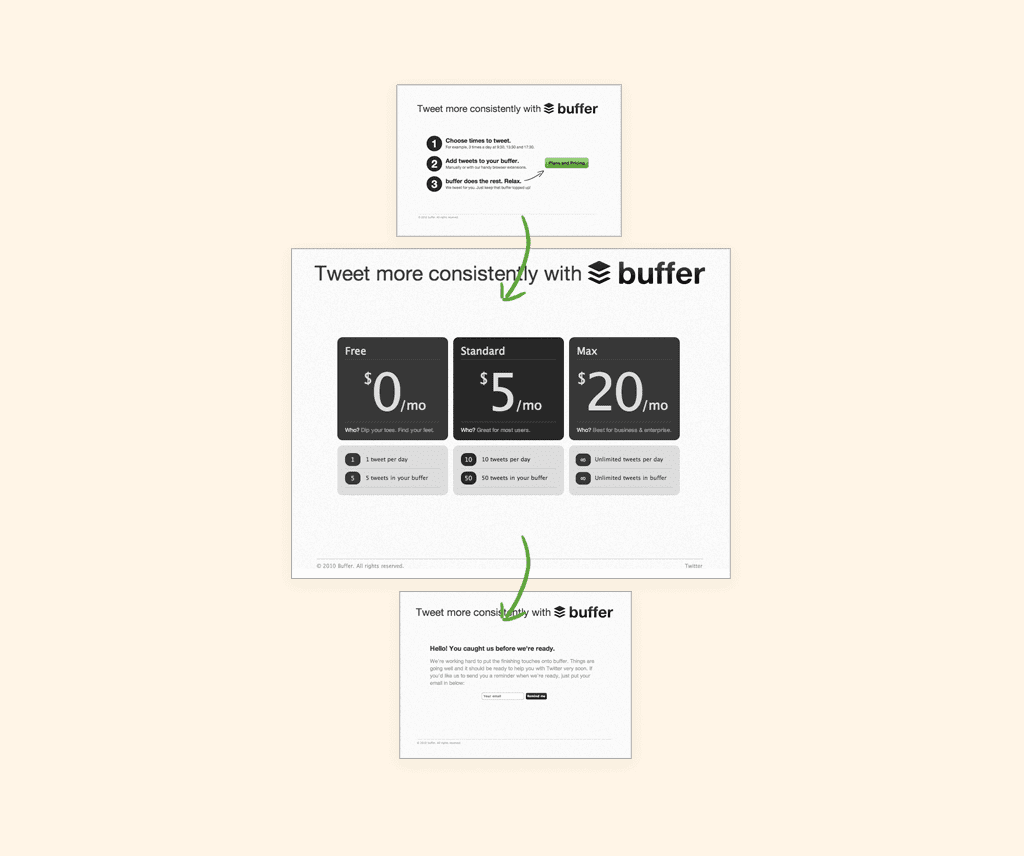 This way, they could reveal potential paying customers
So, this zero-risk MVP helped them gain the initial user base, measure purchase intent and shape product features for upcoming development.
The Wizard of Oz MVP
First things first. It has nothing to deal with a world-famous movie for kids.
The Wizard of Oz MVP is when users think they use a real, fully-functioning product. The truth is that 'fully-functioning product' is just an illusion — behind the curtains, the core functions are delivered manually.
The benefits of starting as the Wizard of Oz are:
Mimicking a functioning system is much cheaper at the early stages. If you can do it yourself, it won't cost you a penny.
The full product version takes time to get implemented. With the Wizard of Oz, you can figure out how a mature product will behave within a few weeks.
Let's move from theory to practice:
Say, you plan to build an app that aggregates information about the car market. Rather than implementing an automated algorithm from scratch, you can validate the idea by searching for cars on your own — you just browse different car websites and then share options that seem to be most relevant to specific categories of users. Simulation or automation — for MVPs, this doesn't matter much, does it?
ZeroCater, a food service company, was initially launched as the Wizard of Oz.

Rather than building a fully-customizable solution, they got started with a simple spreadsheet and manually ordered food from local restaurants
Now ZeroCater is an all-inclusive service with personalized menus and hand-crafted meals.
Piecemeal MVPs
Just like the Wizard of OZ, this MVP type is also based on simulation. The difference is that missing features are emulated by third-party services and tools.
You definitely know Groupon, don't you? 'Rolling out a piecemeal MVP' — this is exactly how they got started.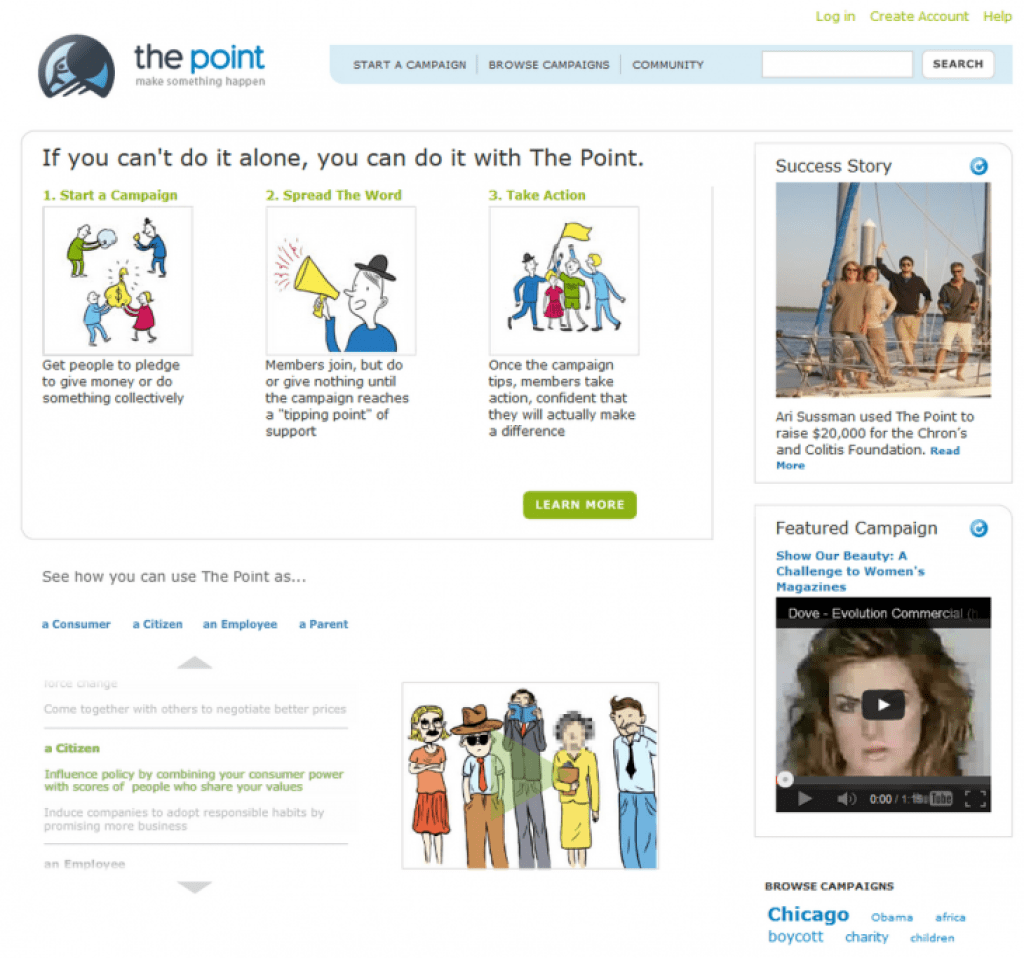 To start MVP web development, they decided to  launch a WordPress website
Rather than developing a complicated product with lots of various features, they set up a WordPress blog and sent coupons to a mailing list with Apple Mail. Launching this low-tech MVP verified that the idea was worth pursuing.
Single-feature MVP
This approach is all about being truly minimum. To build this kind of MVP, you pick one painkiller feature i.e what brings the biggest value to users and present it to the target audience. Having only one feature to focus on results in faster time-to-market and lower implementation costs.
Take a look at Spotify: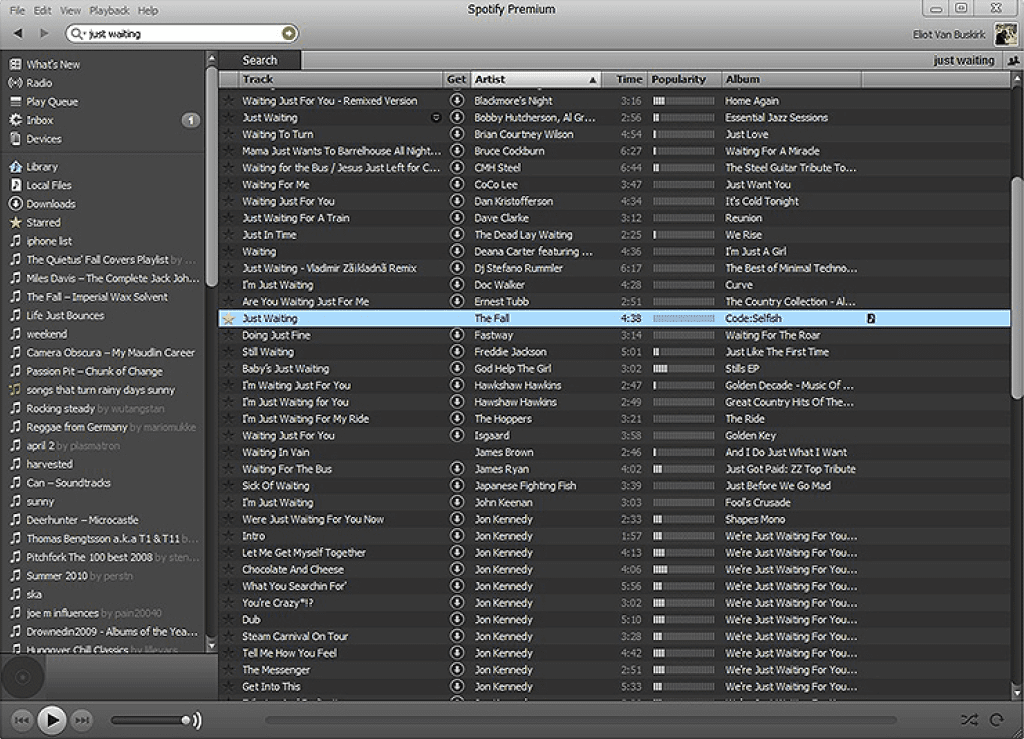 The streaming platform initially rolled out as a single-feature MVP
Rather than jamming random features right from the start, they validated the idea by sharing just one key yet complex functionality — music streaming.
We've already said that there's no 'one-size-fits-all' approach for MVP development. However, to ease decision-making, check this out:
| | |
| --- | --- |
| Case | The most suitable option |
| You cannot write a single code line. Neither your best friend can. | Start with a landing page. To build one, consider trying landing page builders such as Unbounce or Instapage. |
| If you're a dev who already knows what will bring the maximum value to users (hopefully, it happens after initial market analysis). | Roll out as a single-feature MVP. |
| If you don't work from 9 AM to 5 PM and have enough time for micromanagement. | Validate the idea with the Wizard of OZ MVP. |
| In case your work schedule is super tight. Or if you're a mom of 3. | Test MVP hypotheses by using a piecemeal MVP (existing tools will do this job for you). You just need to know the list of services that you could leverage on. |
4. What are the main benefits of MVP software development?
For soon-to-be-startup owners, the concept of 'Getting started as MVP first' provides immediate benefits.
A minimum viable product allows you to:
Get the app right into the users' hands and gain initial feedback. Does it work the way it's easy to get used to? What features to include in the upcoming release? What to remove from the product backlog? By giving users something they can play around with, you increase the chances of getting honest reviews. Paper prototypes aren't that effective in this matter.
Check technical feasibility. You don't have to build a feature-blown app to verify implementation complexity, scalability and potential needs for rare skills. This, in turn, will help you gradually build a stable, functioning product version that brings value right from the start.
Present the idea to investors in order to gain initial funds and support. To increase the chances of success, ensure that it's possible to back up your MVP with an initial business plan and a marketing strategy.
Gradually add new features and make regular updates. MVP is an iterative process of improvements, so make sure you're following MVP Agile development methodology. The flexibility of Agile is the main advantage early-stage startups can rely on when competing with huge corporations for a piece of market share.