Yes, your startup is your baby and you surely know it like the back of your hand. In fact, you have created and executed the idea and you probably learnt every inch of your business. But consultants are not people who are smarter or more knowledgeable. Instead, they have 3 things to contribute to your company': 'expertise', 'experience' and 'an outside perspective'. By the way, outsourcing software development for startups is also a consultancy service, because you ask experts for assistance to create a robust solution. 
Startup consulting helps to look at the processes with fresh, impartial eyes and tell what you can change to be the best on the market and thrive. Let's be honest, it's impossible to evaluate your advantages and disadvantages without some professional assistance.
Here we will do our best to explain what types of startup consultants exist and who you need to boost your app. We discuss how to tell if your consultant is good and when you should call them. Also, we share a definitive description of 5 types of consultants, so you will know exactly who you need and why. Enjoy!
Wait, why do startups need consultants and when is it the time to start searching?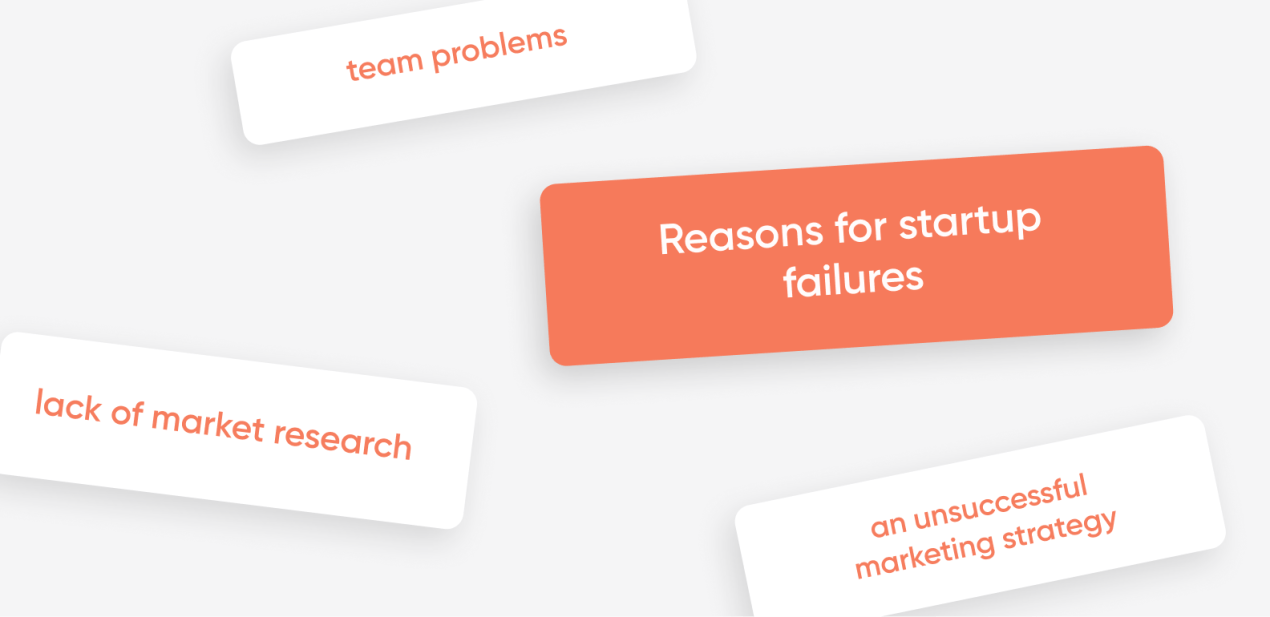 Wait, why do projects need startup consulting and when is it the time to start searching?
A consultant is an expert who makes analysis and gives advice. Long story short, startup consulting will help you find all weak points in your company, acknowledge them, and create a strategy on how to make things better. So, how do you distinguish a good professional from a bad one? If they only show your flaws, don't suggest any strategies for how to fix them, and sneak through a back door leaving you on your own, then it's probably not a valuable choice for your company.
The naked truth is the majority of companies need startup consulting. Statistics say 9 out of 10 startups fail no matter how great the idea is, and the main reasons are lack of market research, an unsuccessful marketing strategy and team problems. The professional specialist could help with marketing and PR strategy and operational processes if you're just starting out, or with pivoting your startup to the right direction if you are already on the way. So, it is worth giving an assistant a shot on every stage of your business.
At Purrweb, we help early-stage startups quickly validate their ideas and provide UI/ UX design and app development services. But if you already have  a functioning solution, then we provide design audit service to see if your interface matches your goals and users' interests. Also, we are qualified to advise on the app development, like what tech stack to use or what connection between database and the frontend to choose. Feel free to reach us – our contacts are at the bottom of the page.
There are 5 types of startup consultants:
Strategy consultants;

Technology consultants;

Legal consultants;

Marketing and PR consultants;

Finance consultants.
Usually, you need to look at your business and define the field that you have issues with. After that, you will know what type of startup consulting will help your app thrive. Let's dive into each type and see which one your company exactly needs.
Strategy consultant
Such specialists work with long-term goals and strategies of a startup's development. Often people think that strategy assistance is only for established companies, but that is not true. Startups also need new ways to promote and deploy their product, and that is what consultants help with. For example, you have an MVP of an app, but you might not know how to access the market, partners or potential customers, or how to scale up your solution. At Purrweb, we create design briefs for apps and MVPs to help startups envision their future, as well as formulate and convey their values and ideas through beautiful and well-thought-out and design.
Technology consultant
This assistance is recommended mostly to tech startups that want to build high-performing solutions. Technology startup consulting includes analyzing software development technologies  and ways you can use them. Plus, they can assist with cutting unnecessary features from your app and, hence, costs. Also with optimizing connections between databases and services, creating your own payment gateway, securing user information, and adding custom features that serve your long-term business goals.
Legal consultant
A legal consultant's role is to define and prevent all juridical issues related to startups. No one wants to deal with the law, because it is always long, expensive and causes nothing but headaches. That is why it is always better to seek help from legal startup consulting to envisage possible legislation with customer information, financial process, hiring contracts and business operations, and not let it happen. Legal startup consulting helps to review your workflow and search for weak spots before they become a court issue.
Marketing and PR consultant
You remember why 90% of startups fail, right? Such experts are crucial because they help with promoting and selling your service or product, as well as creating a marketing strategy and establishing reliable communication between the company and customers. One of the recent trends is hiring social media startup consultants. At the early stage, it's better to get help from marketing startup consulting, rather than hiring a social media manager when you don't have the resources for it. The specialist can assist you with strategy, tone of voice, photoshoots of the product and the team, as well as the content plan for the next couple of months and tools on how to measure the social media's efficiency. In the meantime, you could focus on pitching investors and executing your product.
Finance consultant
They handle any issues related to money, such as how to develop an effective business plan, scale up sales and spruce up documents. Demonstrating order in financial records is a must for fundraising, because investors expect you to successfully manage cash flow and sales, before entrusting their money to you. Also, many countries have reduced tax systems for startups and the finance consultant can help you choose an appropriate tax plan and maximize your tax return. 
How to choose a perfect startup consulting partner?
There are 6 steps to follow:
Define your purpose
We've already defined 5 types of startup consultants. Now it's your turn to identify the areas of growth of your startup and choose the right specialist. You need to match your purposes with the consultant's skills so you'll see which candidate suits your company best. 
Check portfolios
First of all, remember: if a consultant doesn't have a portfolio and stays quiet about their previous projects — something is wrong. You better find someone with case studies and a portfolio and get insight into their experience and successful projects. The portfolio will let you understand if the consultant's expertise is appropriate for your company or not. Maybe, you associate the word 'portfolio' with a huge collection of photos and you think that it's for designers. No, it's a compilation of cases, and many consultants share their cases on LinkedIn. 
Read reviews
Previous clients can tell you a lot about their work with a certain startup consultant. Real people can prove a consultant's professionalism, workability, and flexibility. Also, you can find their clients' startups and assess how their business is feeling today. And then you can form your opinion about a specialist and understand whether they are the best fit for your company or not.
Check communication skills and a personalized approach
As consultants have to convey their suggestions and discuss problems — their main soft skill should be communication. Communication skills facilitate the delivery of advice. Moreover, if you hire a specialist, make sure that they are going to tailor their pieces of advice to your business niche. It's great if they are interested in the sphere of your startup and have relevant experience. Startup consulting needs to be personalized. 
Get in touch
Choose 3-5 consultants that seem to be suitable for your project and who can help you to solve issues of your startup. And now it's time to get in touch. Evaluate and select the startup consultants based on an introduction meeting. Pay attention to how they behave during this first call: a consultant should ask for details and be genuinely interested in working with you.
Get a plan
Alright, you've chosen some of the experts from your list. They can offer you an approximate plan of how they are going to lead your startup to success. It's quite OK that you want to know what they can offer to your startup. They can just define some directions of their actions without giving a step-by-step instruction. Then you can choose only one of them that meets all your demands.
Checklist to avoid scammers in startup consulting
Unfortunately, there is a probability that you can encounter some sort of digital scammers that only pretend to know consulting. We decided to create a checklist to avoid scammers in startup consulting.
✅Use Google to find out more about a startup consultant. Bad reviews are hard to hide, especially on the Internet. And if you don't see anything, try to google '[consultant's name] scam'.
✅ Negotiate the price. You certainly need to negotiate the price right before work to avoid any surprises. An experienced startup consultant has specified service prices and they are quite transparent. If you are dealing with a scammer, their pricelist is vague or they are promising to make it as cheap as possible.
✅Sign the agreement. Everybody feels comfortable if their business relationships are fixed in the document with every party's responsibilities in it. If the chosen startup consultant doesn't want to take responsibility — it's time to set off alarm bells.
✅ Make sure that the consultant gives you documented todos with estimation. After startup consulting process, you expect to get a detailed plan on how to improve your startup idea. If your consultant can't provide you with a documented plan and only tells their recommendations orally, you need to be careful. Talking is good but a well-documented plan is better.
✅Payment by result. The standard system of payment is suitable for this situation — money after you get the recommendations. It helps to prevent scamming when you pay money first and then your 'consultant' disappears.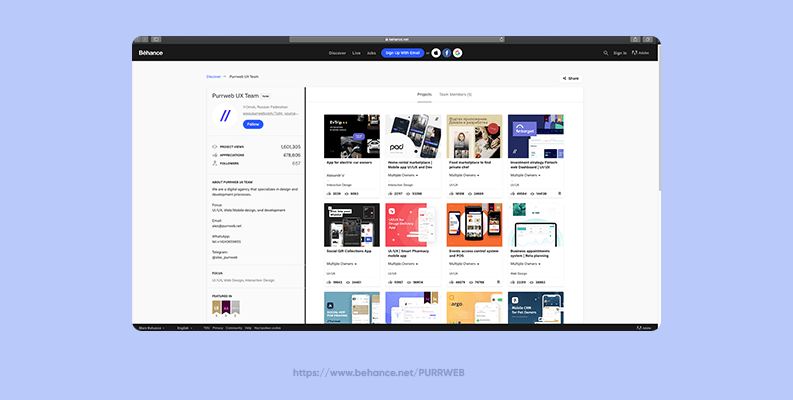 Let's reinforce!
All projects need startup consulting at some point in their life. There is not anything shameful about asking for help – consultants have experience and expertise to see your strengths and weaknesses. Moreover, they will look at routine processes with fresh eyes and give an outside perspective on how they could be enhanced.
Startup consulting lets you focus on other tasks, like time-to-market, monetization, the product itself, or the customer acquisition, while the consultants have your back and help with the operational processes of the company. There are 5 types of consulting services depending on what you need help with – long-term strategy, software, legislation, marketing, HR, or finances. To figure out what type of consultant you need to skyrocket your startup, acknowledge where your problem lies first. Also, you can always reach professionals, get a free consultation, share your concerns and see if you can help each other.
Don't forget to check your startup consultants beforehand and ask about their experience. Plus, don't be scared to tell about your startup in order to help them come up with the best solution for a problem you want to solve.
At Purrweb, our strength areas are UI/UX, development, QA testing, and management. There are multiple things we can help early-stage startups with. For example, we build a fully-functioning MVP from scratch within 3 months — with a focus on user experience and the feasibility of the solution. Also, we perform competitor research and execute a super-intuitive interface that will make the product stand out from competitors and help you attract visitors. Moreover, we provide QA testing, when our specialists forecast unbelievable user behaviors, write test cases and check reliability manually after each development iteration to reveal all possible bugs.
If you want to chat about consulting services and see if we can be helpful to your startup, just reach out to us anytime via Telegram or Whatsapp.