React Native
Development Company
We create React Native Apps that serve business needs
React Native Apps
for Startups and
Businesses
React Native is a fit for all businesses, young and established. This technology has something to offer to startups that only test their business idea and to existing digital products that users already love. React Native has proven to bring a range of advantages into commercial development that companies benefit from. Our React Native development company will help implement them.
React Native Development
for Startups
React Native has not been created
exclusively for startups. However, it is
a brilliant match for MVP development.
With React Native, one code base works on two platforms, iOS and Android.
This means that a React Native development company releases two apps almost simultaneously and the startup can test them with users on both platforms.
Using React Native saves time and money.
The development cost and timeline shorten because developers can reuse up to 70% of the code for both mobile platforms instead of coding from scratch for each of them.
React Native Development for Digital Products
Existing digital products, even written in native languages like Swift or Kotlin, can benefit from React Native. Here is how.
Adding new features with React Native.
If you want to extend the current product, our React Native development company can implement new features in both apps and enable their native-like performance, saving your time and budget.
Migrating to React Native.
If your product is a no-code app, PWA, or an app written with other cross-platform frameworks like Cordova, we can help migrate it to React Native in order to make space for greater UI and easier maintenance.
WHY CHOOSE
PURRWEB
We are a full-cycle development agency: we take your idea and turn it into a digital reality. From analyzing business goals to post-release support, our team does it all. At Purrweb, we have UI/UX designers, React Native developers, web developers, QAs, and project managers working together to create a product users enjoy.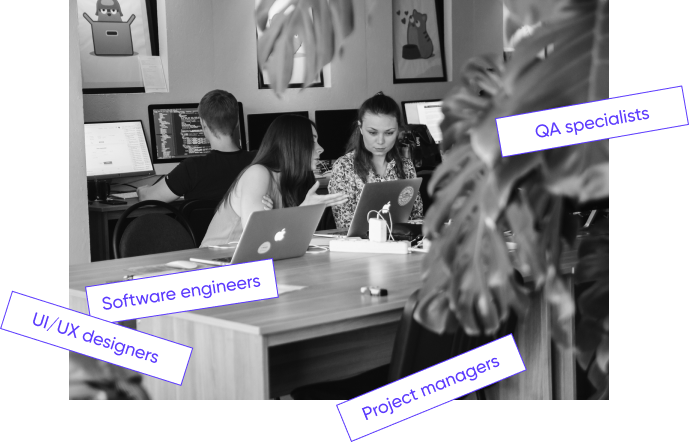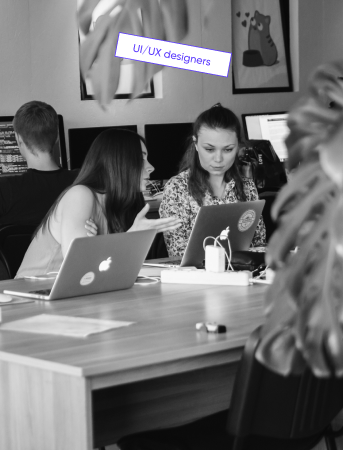 We have been working as a React Native development company since 2016 and released React Native apps in various industries like FoodTech, Online Fitness, Events, and Fintech. Check out our expertise below.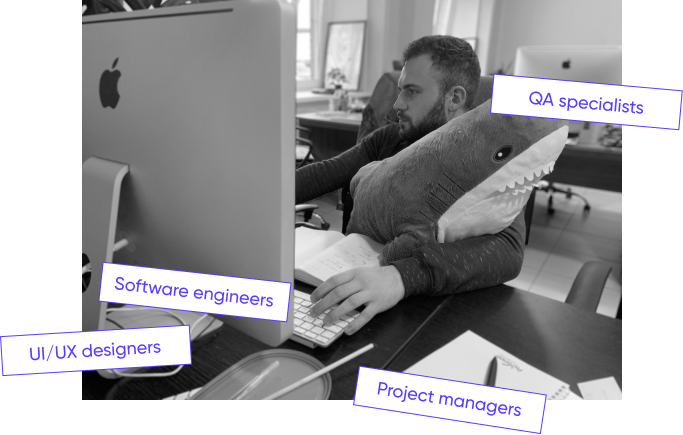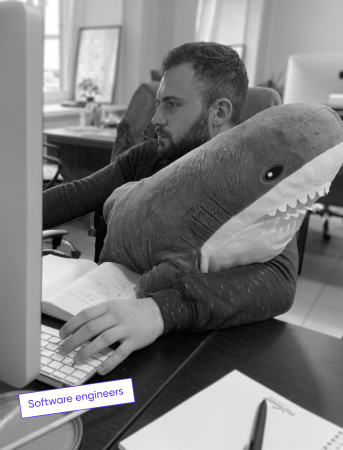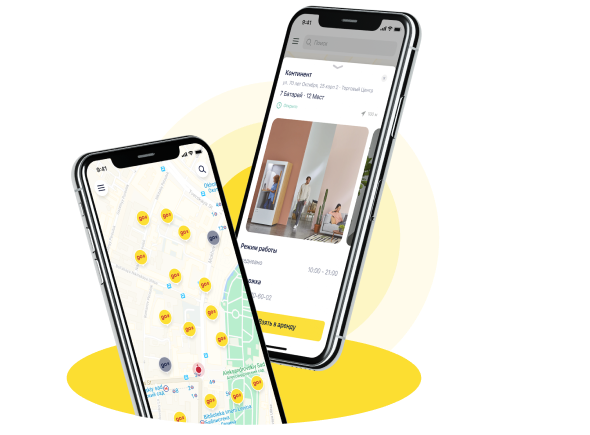 Show Case: Energo
App for power bank renting service
EnerGO is a Russian power bank renting company. They have installed power bank terminals in the subway, coffee shops, and business centers so people can take a power bank and charge their phones whenever they need to. EnerGO offers an app to facilitate the renting process: users check where the closest power bank terminal is, pay via their phone, and take the power bank.
We designed and developed the EnerGO app with React Native framework and released it to the App Store and Play Market.
See more
MORE OF OUR REACT NATIVE APPS:
CASE STUDIES
Our projects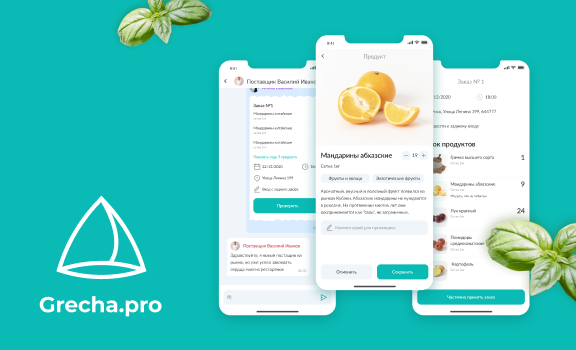 Foodtech
A mobile app where restaurants and their suppliers meet. With the Grecha app, restaurant managers can communicate with their multiple suppliers, place orders, and track deliveries in one place instead of doing it all on different platforms. Purrweb created UI/UX design and developed the mobile solution with React Native.
View case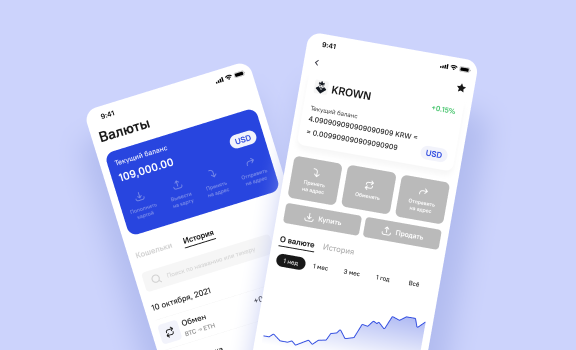 Fintech
A mobile crypto wallet. This is a licensed wallet where users store their crypto currency, make transactions, and monitor their assets. Broex app offers intuitive UI design that makes crypto investments easier for everyone. Our team created the UI/UX design of the mobile app, developed a React Native app, and connected it to the existing web platform.
View case
WHAT OUR REACT NATIVE
DEVELOPMENT COMPANY DOES
Analytics and Estimation
Apps do not start with code, as surprising as it may seem. Before writing a single line of code, we will make sure that React Native and our expertise match your idea one hundred percent. First, we carefully analyze all the information from our client. That is how we work out a well-defined strategy for the project to meet all business goals.
Mobile Design
Our designers create mobile interfaces, prioritizing a unique look and top-notch UX. But it does not end there. We make sure that the finished designs meet Android and iOS requirements. Working together with the developers, the designers check that the app designs are easy to develop. As a React Native development company, we turn every design element into a digital reality.
React Native Development and QA
Every piece of code our React Native developers write goes to QA engineers. This way we make sure that every single feature and the whole app works properly before releasing them or demonstrating to the client. Purrweb developers and QA engineers work together so every bug is recorded and fixed for bug-less performance of your digital product.
Support and Maintenance
The launch of a product does not mean the end of the project. Even after release, apps need attention and monitoring. We provide post-launch support and maintenance to ensure every feature works properly with no bugs. As a dedicated team, we can work on adding new features and polishing the app for as long as needed.
How we work
Having 8 years of operation, Purrweb has developed a universal project flow, with which we deliver results our clients enjoy.
UI/UX Design
Here the product starts materializing from paper into something visual. Our design process has 4 stages: we collect negative references to understand what a client does not want, draw a mind map that explains the app's logic, make wireframes that are black and white screens, and finish the design with the colored mockups that are ready to develop. We show our clients every stage to align our vision.
Estimation and Feature Prioritizing
Before committing to a project, we give our clients an approximate estimation of the development time and budget. Our analysts study the clients' business goals and prioritize features that will make the product meet those goals. Based on the prioritized features list, we advise our clients where we can cut down on development expenses.
QA
This stage goes in parallel with the development. Our QA engineers are present on the project from the start and test every feature once developers finish it. The QA team uses manual and automated tests to cover all the possible bugs and make sure that the next app release does not crush the previous one.
Development
When the design is ready, and our client approves it, we move to the development. We follow the Agile development framework and two-week sprints. The team develops one or two features per sprint and demonstrates them to the client. This approach keeps room for iterations and changes in the development and makes the process flexible.
Support
After releasing the app, we focus on fixing non-critical bugs and monitor the app's performance. If the client decides to continue working with their own team, we ensure a smooth transition to the new product team.
Release to Stores
To get the finished app to end users, we help our clients publish it in the App Store and Google Play. Our team knows the stores' requirements and makes sure that the app complies with them from the start.
WHAT ELSE CAN WE DO FOR YOUR REACT NATIVE APP
As a full-cycle development company, Purrweb
offers other services that may interest you.
Landing Development
To start promoting your app, our designers create a landing page that demonstrates your product. For a landing, we write promotion content, design its look, and code it. Our team puts a focus on telling a story about the app and shows the value that it brings to users.
Brand Identity
Our graphic designers will create a logo, choose a color palette, and design supporting brand materials like patterns for your app. One can use such a brand identity kit in marketing campaigns and social media management.
Connected Web App
If your business needs a web version of the app or if you want to have a web platform for management purposes, we can help. We have the required expertise and skills to create and connect a web platform to the React Native app.
REACT NATIVE CONSULTING
AND MATERIALS
Purrweb aspires to become more than just a React Native development agency. We are eager to share our experience and expertise in software development. Check out our development knowledge base and learn to maximize the digital product's potential.
FAQ
s
What do I need to start working with you?

If you want to start your development journey with us, just send us a message in the contact form below. After a brief discussion of your idea, we'll see if we need some extra info to estimate the project. It all depends on what idea you have in mind, and our managers will be glad to assist you with this.

Can I interview the developers who will work on my app?

We do not hold personal interviews with our technical team. As an agency, we guarantee that all our developers who work on business projects have the required level of expertise. If you want to check the quality of our apps, we offer you our portfolio as an example.

How will I check the development
progress?

We follow the Agile development framework and use 2-week sprints, in the end of which a project manager holds a demo showing one feature completed during the sprint. We also give our clients biweekly reports and access to the task tracking systems where you can check the progress the team makes.
How much does it cost to develop
a React Native app?

The timeframe depends on the app type and features it has. As our main expertise is MVP development, we can give you the statistics collected in the previous years. Usually, it takes 3 months to define, design, and develop an MVP. After this, the product is ready to launch. To get a more precise timeframe estimation, please contact us and we'll be happy to give you one.

What level of the development expertise
do you provide?

Our agency has been developing React Native apps since 2016 and over the years, we have worked in many industries like Edtech, Fintech, and Foodtech. Our developers use the best practices and are ready to research and come up with new solutions when faced with a challenge.

What are the payment terms?

Before committing to the project, we offer you an estimation for the design and give an approximate development estimation.
Thanks for your inquiry. It usually take up to 24 hours to get back with reply.
Wanna schedule an online meeting?