Searching for the right UX design consultant is complicated. How and where to find a skilled one? What to pay attention to while studying UX design portfolios? These questions are tricky, however, let's try to find the answers. 
UX
Before we delve into the process of finding a UX design consultant for your business, let's clarify what this role is about. So, UX design consultants are hired by businesses to improve the user experience of apps. The company contacts a consultant when they have noticed usability problems but don't know how best to do. However, as practice shows, the designer can handle all these tasks as well
Whoever it is, a UX design consultant is important for any app, because it helps to build trust in your product or service and establish long-term relationships with your target customers. UX design doesn't just attract new users but also helps retain and support existing customers. Honestly, choosing a designer can be challenging, when you can't see their work on your project. But you can get acquainted with their previous works on various design platforms.
Let's look at some of them.
Platforms to look out for designers
There are many online platforms where you can easily find a designer. There you can find the work of freelancers and full-fledged agencies that provide UX design.
But who exactly do you need? To make the right decision, you need to determine the goals of your project. Maybe you only need a few prototypes to roughly visualize the entire idea, attract investors, and get initial support? Then a UX consultant is enough for you. But if you want to create a fully-functioning app (that requires more than just UI/UX design), you should use the services of an agency with a development team. 
Let's start!
We cannot fail to mention a platform like Clutch, because it is the leading ratings and reviews platform for IT and they find the best companies to meet a specific need. Besides, Clutch conducts its own research, the result of which is a ranking of companies from around the world.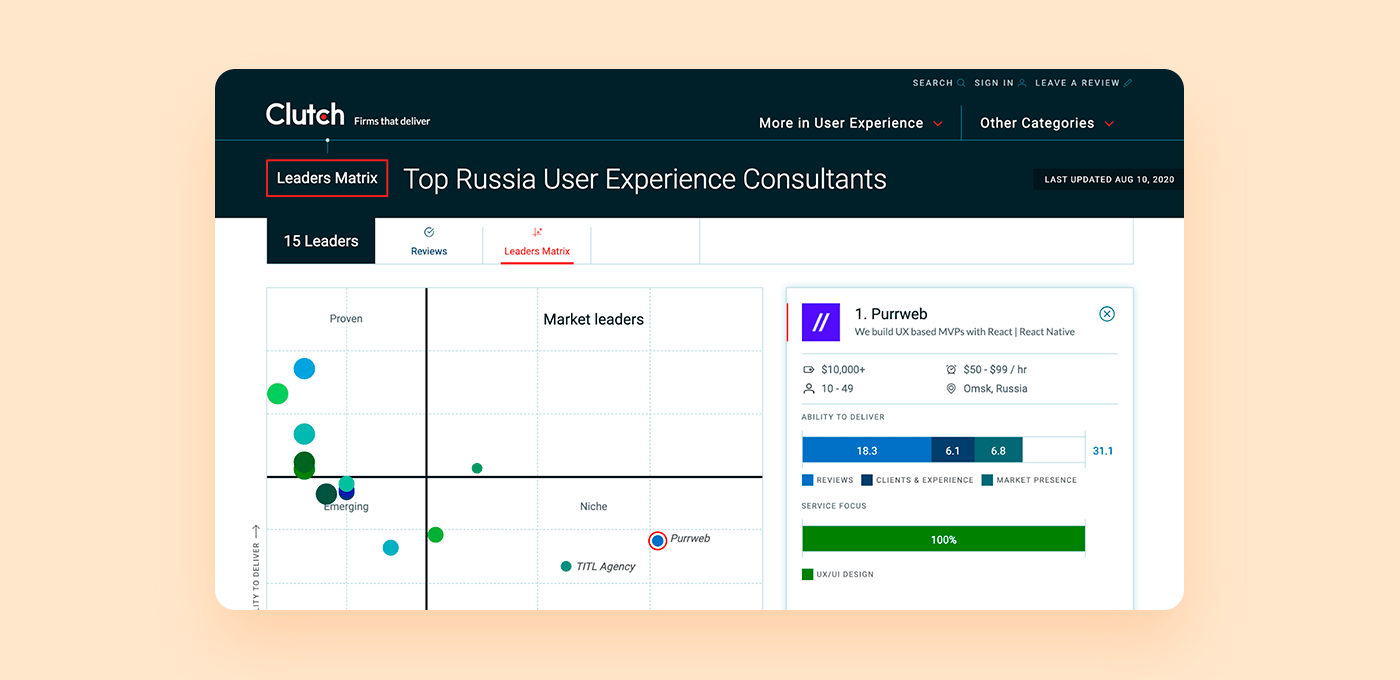 One of the largest platforms for designers to share their work online is Dribbble. Anyone can sign up there as a spectator and follow the designers they like. A drawback is that Dribbble doesn't provide a list of categories. However, users can make searches by tags. Let's say you want to create an application that helps users schedule and manage their training sessions, then the keywords may be "sport", "workout", "fitness" etc.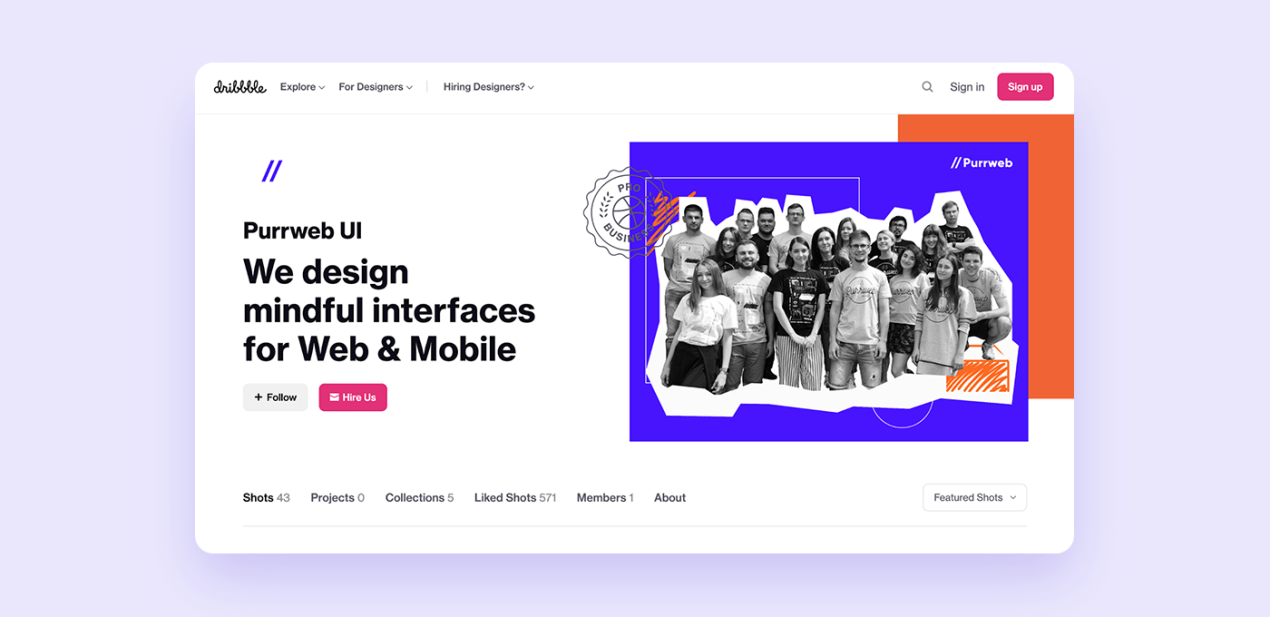 On Dribbble, you can browse by actions like Most Viewed, Most Commented, Popular
And of course Behance! It defines itself as "the leading platform for the display and exploitation of creative works." Well, it's hard to argue with this, because there you can find hundreds or even thousands of projects, with a full description of the functionality. Behance lets you appreciate projects even if you are a guest, and also allows every user to send direct messages to other users.
Behance helps visitors discover some of the most interesting and innovative works in the "Best of Behance" section.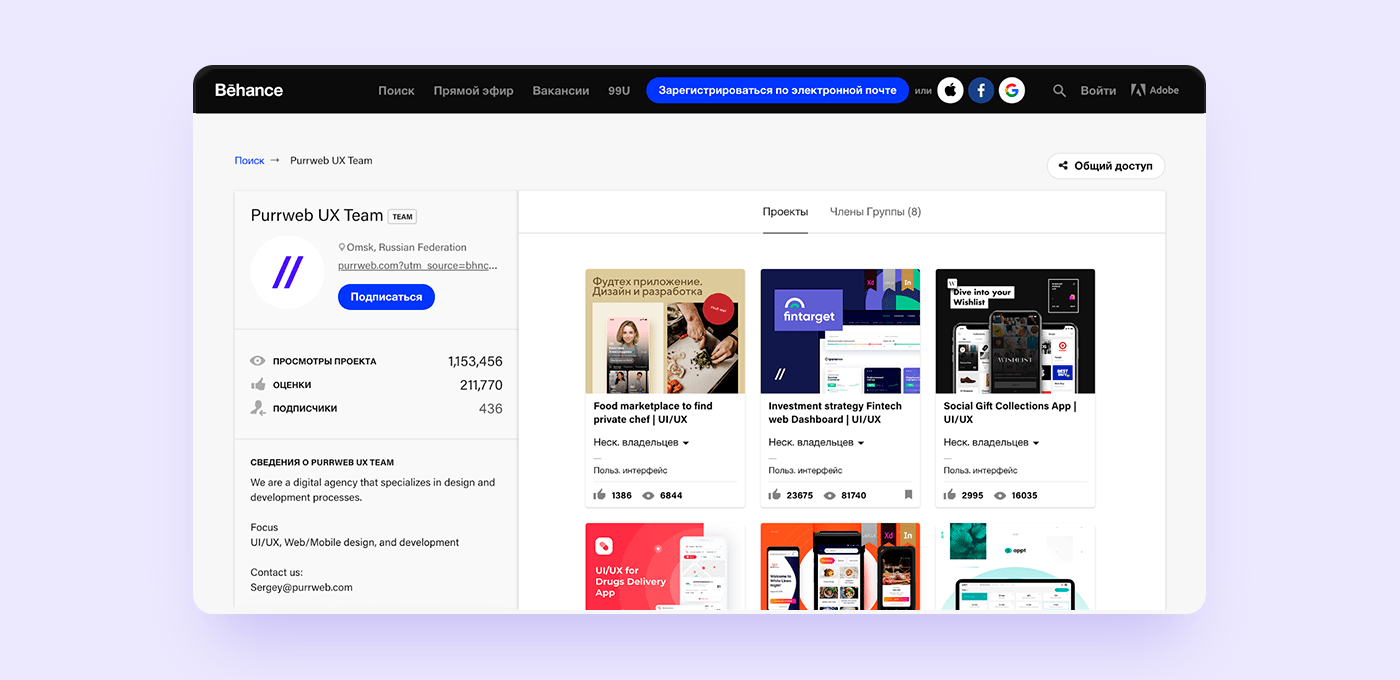 There are many creative freelancers on these platforms, but we recommend hiring companies. Why? Because in this case, you gain access to a whole team of specialists who can handle a whole bunch of product-related tasks — not only UX design but also development and QA-testing. So, If you need these specialists, you'll need multiple freelancers. Handling them all at the same time can be a daunting task, especially if they live in different time zones.
Social networks 
Consider that there are now more than 3 billion using social networks across the globe. And if you do not use social media, you're missing out on a fast, effective and cheap way to find a ux strategy consulting company. Let's look at the many ways in which social media can help you find a UX designer.
Facebook is the biggest social media site around, with more than two billion people using it every month. And here you will find groups where UX design consultants share their works. You can study their projects, leave comments, ask questions, and communicate. Also, the designer can be found by the hashtag under the photo that he shares. For example, you can enter "UX designer" in the search bar and see their work.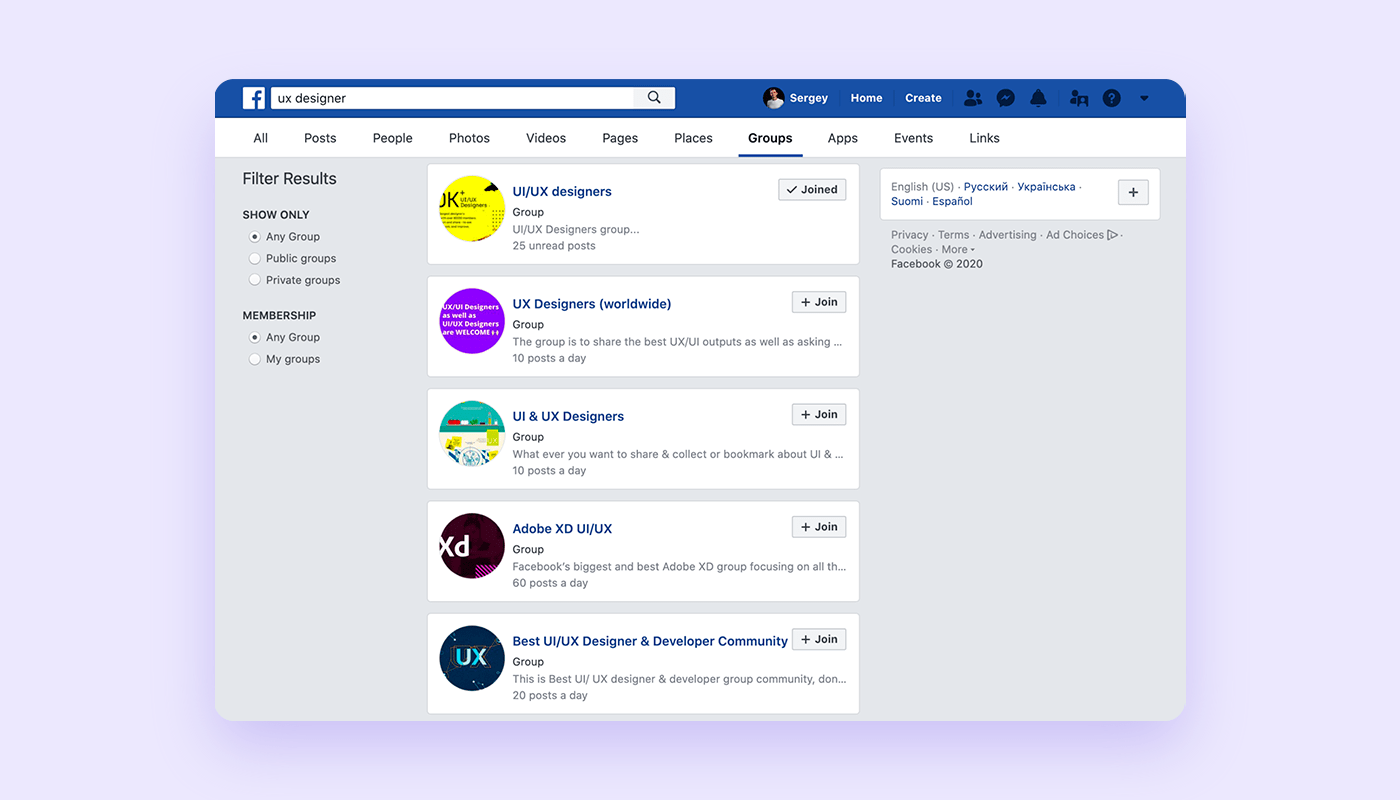 LinkedIn is the most popular business social network and one of the most recognizable social networks in the world. It is likely the only social network out there that shows who visited your profile. Also, LinkedIn has Advanced Search, it opens up over a dozen more filters that are more practical than basic search for building lists. Here are the most popular LinkedIn filters: Job Titles, Locations, Industry, Skills, Expected Salary, Keywords, etc.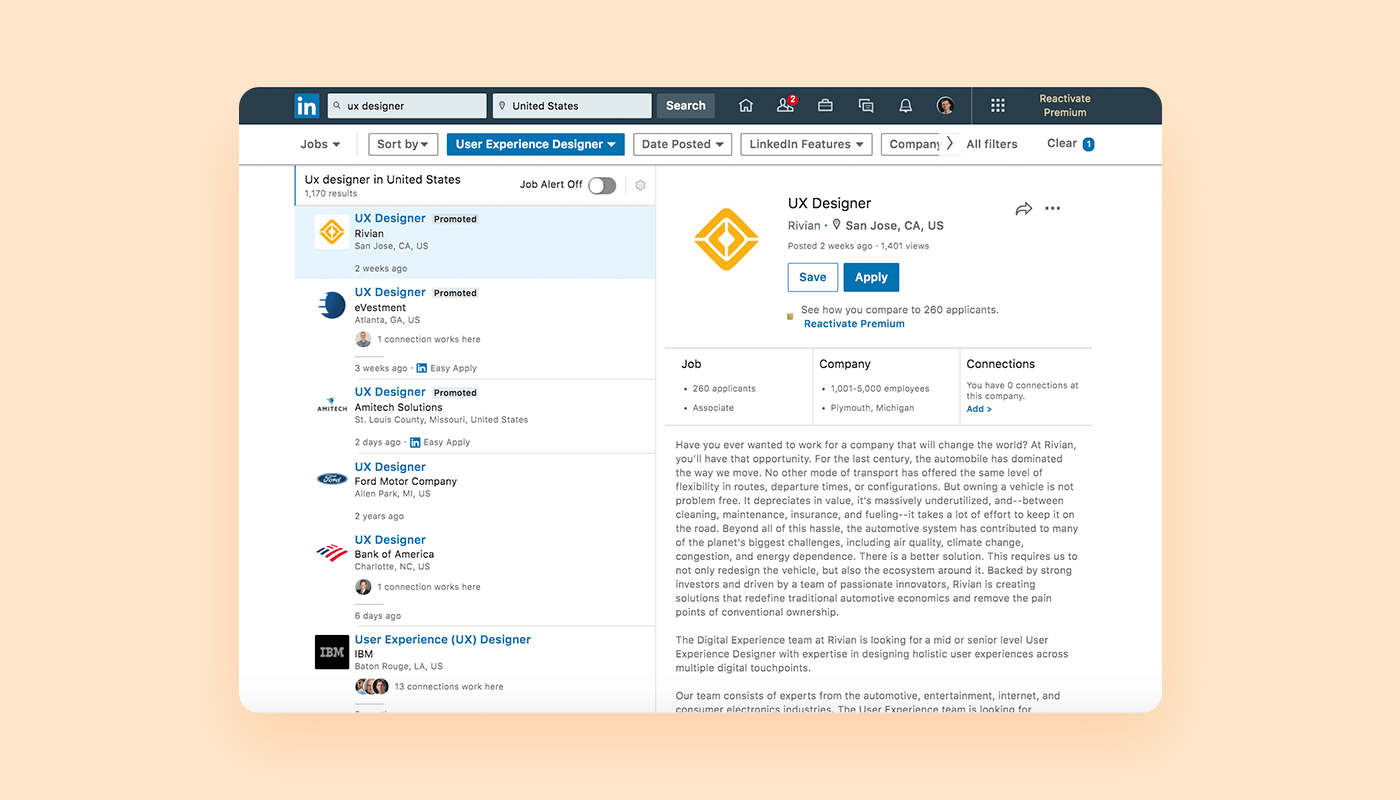 So, If you search for a skilled UX consulting company you can use Instagram. Honestly, there are no custom filters in the app that allow you to quickly and easily filter and browse photos with the work of designers, but there are many accounts that publish the work of designers in their profile, for example, @interfacely. And you can learn more about the designer, his experience, see photos of his work, feedback from other users.