Designing an application is a challenging task, especially when it comes to its user interface (UI) and user experience (UX) as a whole. Each stage takes a certain amount of time and resources to complete, and you should be prepared and informed about each of them and know the UX/UI design cost before hiring a UI/UX company. 
Overall, the whole designing process can be divided into these stages:
Research — this includes learning more about your target audience, their goals and needs, your own business needs and challenges, and also your competitors;

UX design — during this stage you will realize the user's path, create low- and high-fidelity wireframes and even prototypes;

UI design — the last phase is the design of how your app looks and feels like.
There are a lot of variables the final cost of the process depends on. They include the complexity of your product, the number of specialists you include in your team, and even the country you work in. And as even the average UI/UX design price varies, many people are asking "Should I pay more than the average app costs?". This question is deeper than it seems at first glance. Let's consider whether you should spend more than $5,000 on a UI/UX design.
Why is it Worth Investing More in UI/UX Design Development?
User interface and user experience are significant parts of any application. That's why any money you spend on them is actually an investment — you can get your funds back with interest, but it also carries certain risks with it.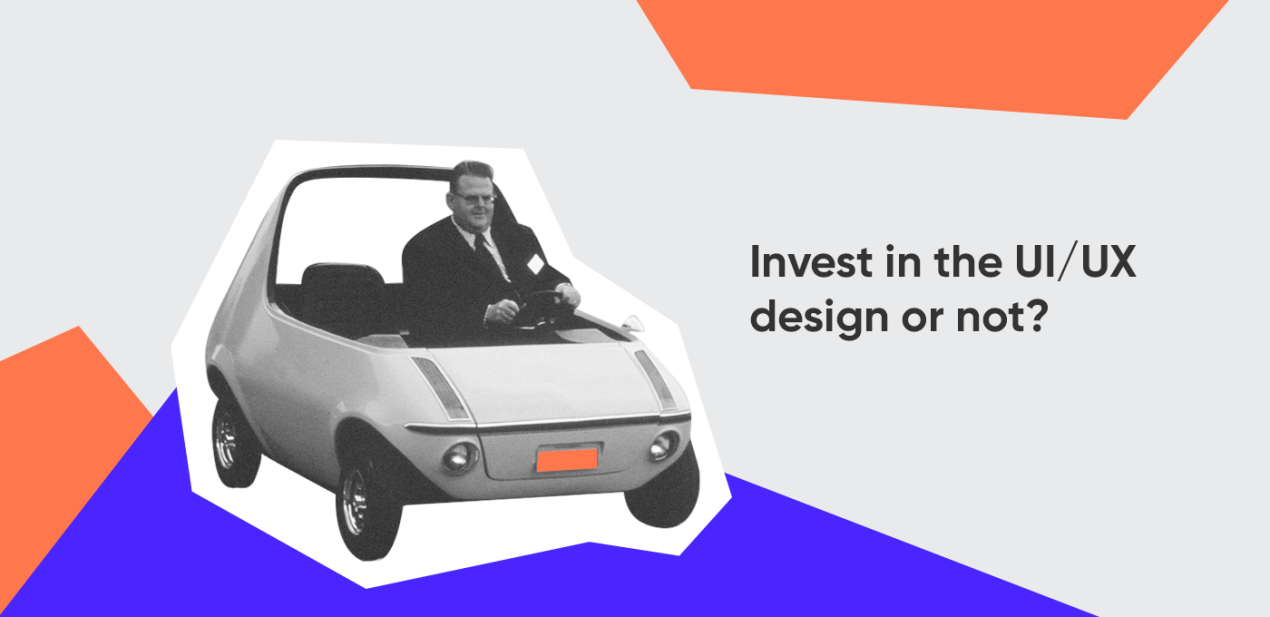 According to experts, the potential return of investment (ROI) for UI/UX design development can reach up to $100 per $1 invested. Here is how a better UI/UX design can make you money.
1. The Aesthetic Usability Effect
In 2020, more and more apps are offering unique and memorable applications in terms of UI and UX. It got to the point where users expect a certain quality of visual aesthetic from an app. If you don't rise to these standards even during the MVP build stage, you may find your app abandoned by users.
There is another benefit of investing in the visual aesthetics of your app. Researchhttps://www.nngroup.com/articles/aesthetic-usability-effect/ shows that users find aesthetically pleasing apps more usable and pay less attention to minor performance inconveniences or errors. So, if you want to increase the chance of users liking your app, prepare to invest in UX/UI design cost.
2. More Detailed and Original Look
If you're not ready for a bigger UX/UI design cost (in this case, the $5,000 we've been talking about), it will be difficult for you to give your app an identity you want.
First of all, for this price, you won't be able to include super complex animations or other specifically-designed elements. While you'd still get an application with a solid UX design, you might miss out on making your app more unique.
Secondly, this amount often doesn't include the UI/UX design of your logo or a landing page. If you want your app to have a brand identity, you need a quality representation of it in its design. In some cases you'll need to spend more resources on UX/UI design cost in order to achieve that, so make sure your UI/UX designer can handle it.
3. Generation of Good Reviews
An attractive and polished UI/UX design will make your app seem more trustworthy. The better experience your application provides to users, the more plausible it is that they would return to it or spend some money on a product you provide.
The ideal situation then is that your customers are impressed enough with the services you provide to leave you a positive review. Good reviews from real people are one of the best forms of marketing and they might generate great additional value for you. All you need to do is invest money in UX/UI design cost.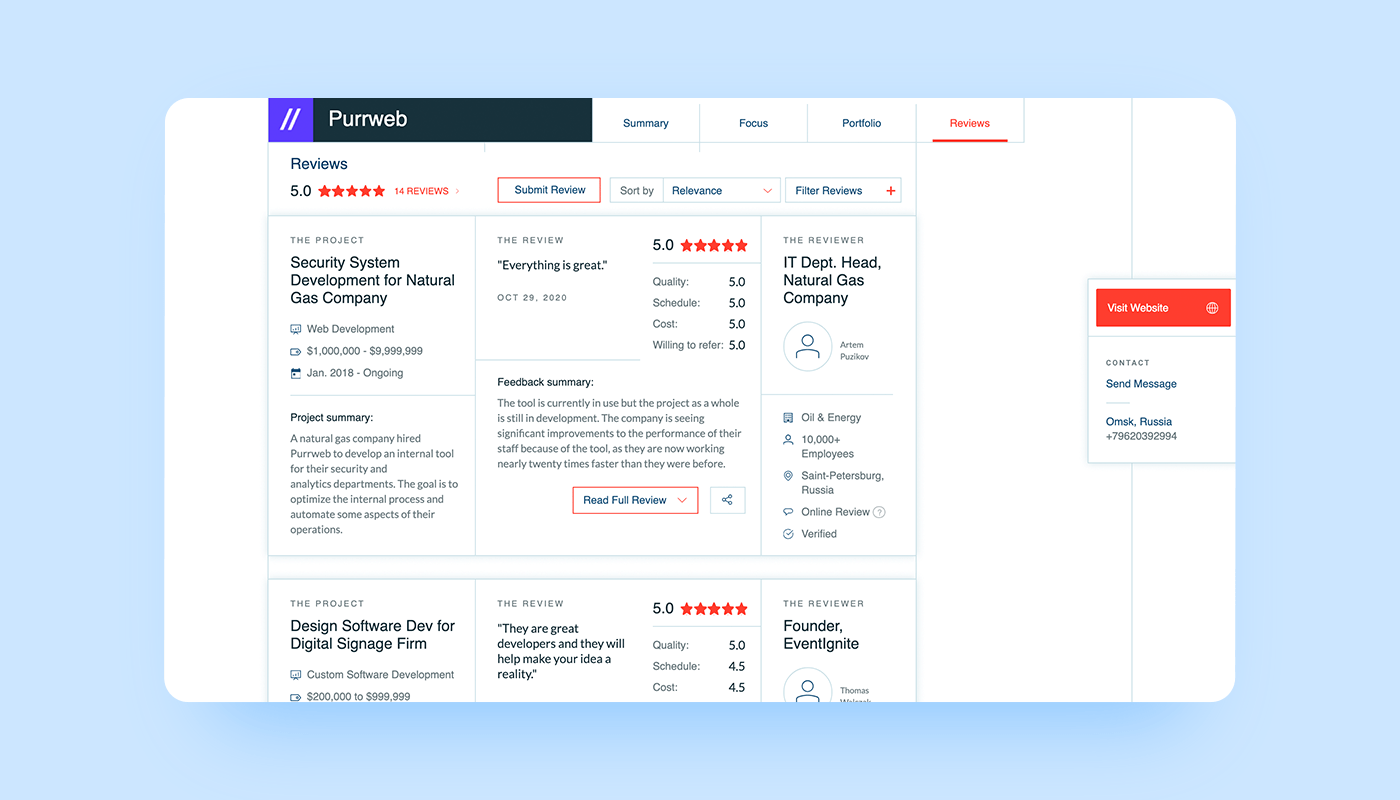 4. Less issues in future 
It may not be obvious, but you can save a lot of time and money by investing in UX/UI design cost. A well-thought-out interface without messy user flows and odd features will help you avoid redesign and prevent technical issues at the dev stage.
5. Decreased bounce rate
There are multiple reasons why people might bounce off of your app. While it is almost impossible to take everything into account, a well-designed user experience will surely decrease the bounce rate, as its main goal is to prolong the quality time users spend on an app and pull it into the rabbit hole. Furthermore, a unique eye-catching UI design will reduce the bounce rate as well.
Is it Common to Invest This Much?
According to some surveyshttps://econsultancy.com/reports/digital-intelligence-briefing-2018-digital-trends/, the focus on the UI/UX design shows signs of a new digital trend among some of the top companies — Apple, Facebook, Google, Amazon, and the list goes on. Furthermore, most companies that consider themselves design-driven show signs of success in business goals they've set up for themselves. So, investing in UI/UX design is not only a common practice, it is a rewarding one.
Conclusion
All in all, making a focus on user experience and investing more money into improving it pays off more often than not. At the end of the day, it is beneficial both for your target audience and, as a result, for your business. However, determining which is the right amount to invest into it can be a difficult task. Do your research and determine the right UX/UI design cost of your project by analyzing all the pros and cons yourself.