UX consulting helps companies to improve the usability of a product and optimize expenses by introducing the right methods and instruments. Consulting is used when you need to get the outside perspective of how the design system works. It helps to get answers to a lot of questions: from how to increase effectiveness of the design system to how to find pressure points of the audience. 
Consulting focuses on the general picture of your business, helps to reveal hidden problems and untapped opportunities. With the help of consulting you can optimize the time and resources that design needs. That's what UX consultants do, let's figure out their responsibilities.
Who is a UX consultant
These specialists combine two professions in one: UX designer and business consultant. In contrast to designers, consultants focus on business aspects of design. If a company has problems with the work system but doesn't know how to fix them, hiring a consultant is a good decision.
Some web design agencies offer the services of UX consultants for audits of websites and apps. If your product doesn't meet expectations, the consultant helps to improve the user experience and to find interface imperfections. Plus, you can hire a consultant if you need help in prototyping or in different design process steps.
The consultant also can test usability. It helps to reveal problems and evaluate whether the interface is convenient to use or not. Usability testing helps to understand why the website has a low conversion level and why the users give poor ratings in App Store and Google Play. You can test usability if you want to compare your product with competitors' and find out its strengths and weaknesses.
Working with a consultant helps to improve the cost-effectiveness of design investments. In such a way you can improve your product, conversion, boost sales and deter the user.
There are several reasons why some companies hire a UX consultant from a design company. They need:
Assistance in audience examining. A company can hire UX consultants because they want to know the needs of the target audience. A consultant can: find out what the company already knows about the users, collect new information, do research on how the audience uses the product.
Inspire and educate employees. Heart and soul of every company — its employees. It's impossible to provide good services if the team isn't involved in the process. UX consultant points to weaknesses of the work process and helps to improve it or build up a new one. But our brain is too lazy to accept something new, so the consultant should inspire the team.
Create a design system. Now when the consultant has inspired the team — it's half the battle. But what if they work in dissimilar ways? The task of consultant is to pull the team in one direction. In this case, specialist creates a design system that includes patterns, content style guides, design ground rules, and so on. Then consultant defines design process steps that help every teammate create a comfortable and effective user interface.
Improve the interface gradually. To tell the truth, the support of service — of a website or an app — never ends. The consultant works with clients for a long time and helps to improve the user experience.
Consultant's steps in the design process
Step 1. The consultant communicates with the project team and finds out all the demands and defines the target audience. At this stage the specialist gets to know project information, eliciting all problems that need to be solved.
Step 2. The consultant interrogates developers and users, analyzes the information, and specifies how to meet the client's needs.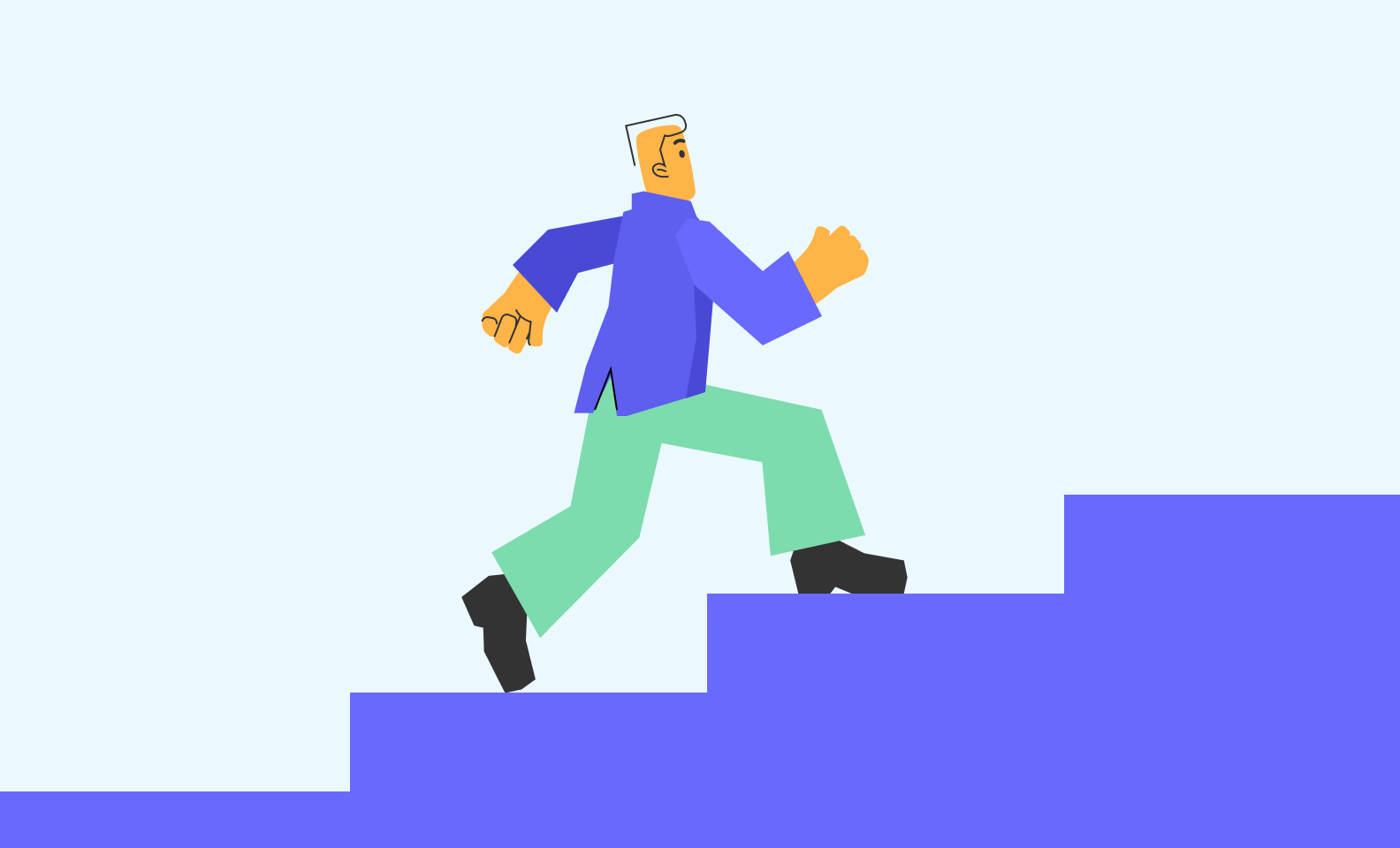 Step 3. The consultant draws the layout and makes the map of the project. Communication between designers and developers should be harmonious. Designers do everything in parallel with developers to solve the problem quickly and effectively.
Step 4. The consultant helps to brand the project. They work with the project team to define the direction of project and give recommendations to developers.
Advantages of UX consulting
You can improve your product and define future goals.

With the help of consulting you can test the product and find problems that stop you from  getting more profit.

The consultant offers a merged design system to pull the project team in one direction.

The consultant helps to choose a

web design agency if they

examine previous projects and users' feedback.

UX consulting helps projects correct the mistakes because the consultant doesn't just criticize the product but finds ways to improve it.
A disadvantage of UX consulting is that experience is very important in this profession. There is always a risk to fall across inexperienced and unpractised specialists. Plus, it is important to check the soft skills of specialists, then it will be easier to work with them.
Why hire a consultant
There are some reasons why your need in UX consultant is crucial:
They help to see the real outlook. It often happens that the client is too excited about the project and doesn't want to come back to earth. In this case, the consultant needs to outline the prospect — which ideas can be implemented and which can't.

Remind the clients that they endeavor for the target audience and it would be better to set their personal preferences aside.

Introduce new strategies. Every business reaches such a stage when it needs to adapt to a new market environment. The consultant works out a strategy for how the company can implement changes smoothly and stay in the game. 
UX consultant also helps startups. If a new project doesn't rely on UX analysis, it goes to the bottom very fast. A consultant helps to elicit how the target audience can use the product or services. Plus, if users can't understand which problem this startup solves, the consultant can give advice on how to improve the project or change the idea. With the help of a UX consultant, it is possible to create an interface of a future product based on collected data.
UX consultant helps to create a product that is convenient for users foremost. Sometimes startups just don't see that their website or app is not comfortable for use — in this case, a consultant is ready to help.
Despite the fact that startups mostly can't have a full set of employees, UX consultants are worth hiring because they solve a variety of problems. 
If your company has a complex of problems then a consultant can audit your product. 
UX audit — what's this?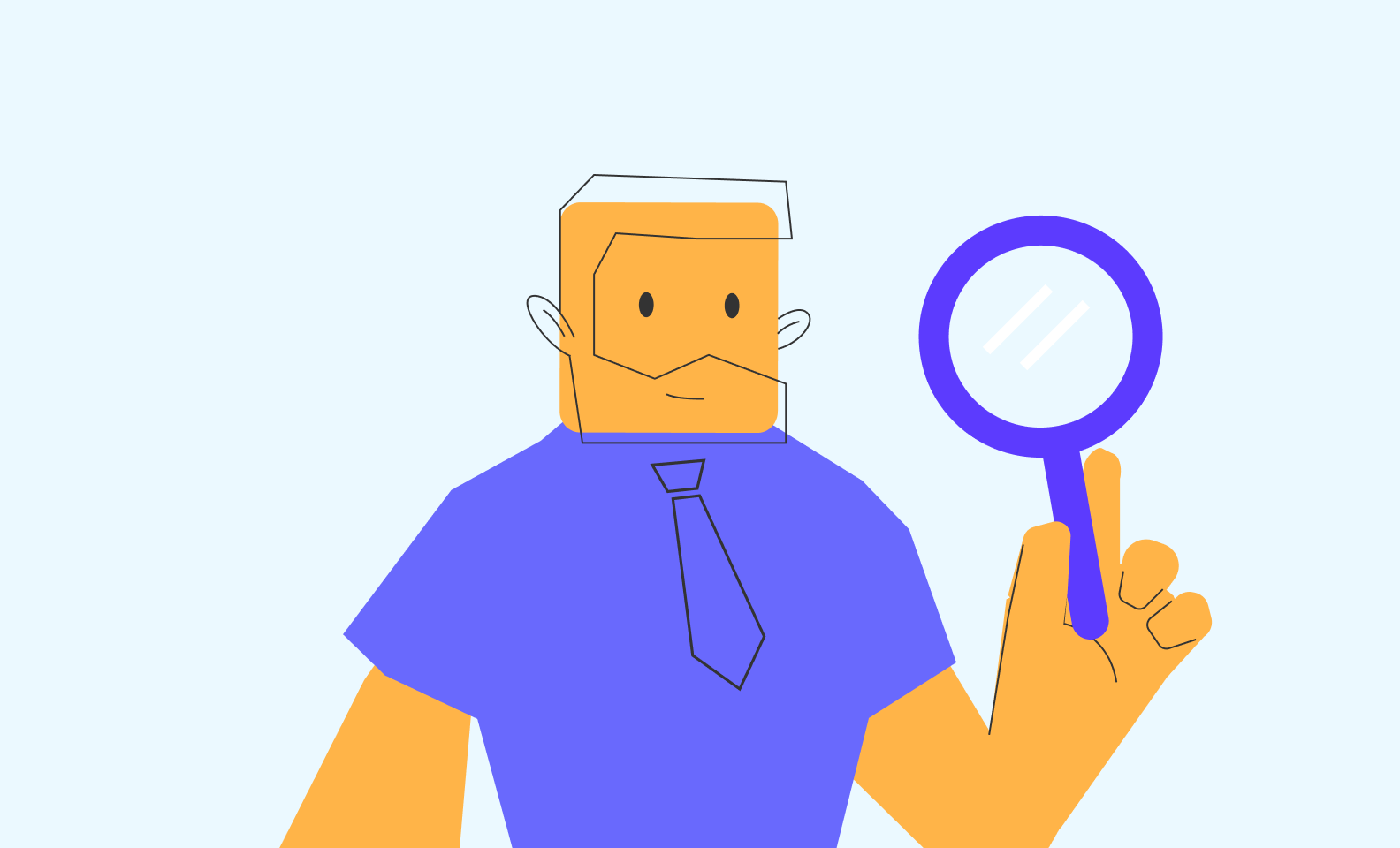 If you have conversion problems or you notice the outflow of users — then use UX audit.
The audit elicits problems that users face while using an app. An ideal app is a convenient app. Every button, every swipe should lead to the right place. If the users work with a service and wander in tabs, they lose patience. They just close the app, delete it and go to the competitors. 
Consultant starts the audit by collecting the user data: why users refer to an app, how fast they meet the challenges. A consultant and a client collect the general picture of those who will use this app. This type of audience research works if the service is integrated with a system of analytics. Metrics analysis shows the cooperation of the user and the app, when the user leaves the app and why.
If the service isn't integrated with a system of analytics then consultants use interviews of focus groups. They work up the use case from one point to another and then offer a focus group to complete a survey — that helps to elicit the problems of the interface. After collecting data, the specialists create a technical task where all the problems that need to be fixed are identified.
It's up to you whether you need an audit or not but there are some reasons that it's very urgent:
Low conversion. If the traffic is on a good level, conversion can be low because users don't make the desired action. An audit helps to elicit and fix it.
The Minotaur's Labyrinth. Nobody likes to wander in the app or website to get the needed information. If it's hard to understand or find something in the app — something's wrong with your design.
The outflow of users. If your design hurts the users' eyes, most likely they won't stay for long.
After the audit, there are several ways to go:
— Fine-tuning of a design. It is used when the design is not bad in general but there are some flaws, consultants recommend to improve some aspects, for example, remove extra details.
— Redesign. If fine-tuning is not enough, the consultant offers redesign. Users can fill their needs using an intuitive and nice interface that is created after the audit.
— Self-correction. Sometimes it happens that the clients want to eliminate defects by themselves, that's why the consultant makes a plan for project improvement. 
An audit has advantages and disadvantages: skilled specialists can audit at very short notice and the result will be high-detailed. Also, the audit doesn't require any equipment. The disadvantage of audit is that it directly depends on the competency of a specialist.
How to find a good consultant
First of all, you need to define your goals: who are you looking for and for what, because you need to know what to demand from a web design agency. 
You don't need to be a professional in UX design but you should have a general idea of what you want to get in the result. Do research what UX design is and it will help you to make communication with UX consultants more productive. Look through the articles, check forums, and everything will be alright.
Reviews can help you to choose a good specialist. If you are in the IT sphere you can ask your acquaintances. You must admit that a real person's feedback is more precious than anonym's. Don't be shy and communicate with previous clients of the consultants, then you will have a general impression of them. But don't be afraid if you don't have acquaintances who use the services of UX consultants. Most often you can find all the information on the Internet.
What do we do when we meet something unfamiliar? We google it — it's a great way to find a good specialist. All you need to do is to type 'UX consultant' into the search bar. Moreover, you can use Behance or LinkedIn, there is a great system of filters. Look through the portfolios of consultants, read reviews, and pay attention to similar cases.
When you have chosen a company or a freelancer, make an interrogation. You can inquire about how consultants do the work, how they start it and what's the result. They can ask you about your goals and what you want to get from the work with a consultant.
The most interesting part — making an agreement about the price. There are two ways here: they tell you the price, you either agree and start working or the price is unacceptable for you, and you search for another consultant. Although, consultants can correct their plan so that you stay within the budget. But you need to remember one thing — the services of skilled specialists cost pricier. It's better to pay once and get quality services than to save money but then refer to the other specialists because there is no working result of the previous one.
If you have proceeded with these steps then you can get a consultant quickly and get ready to work on cool projects. The services of consultants are worth it, it will pay off with the number of happy users.
What's the difference between a UX consultant and a UX designer?
These two job positions overlap but have differences. UX designer projects interfaces based on user experience analysis. UX consultant is a highly skilled version of a designer. You need to be good at design and understand all the processes of it if you want to be a consultant. Consultants can not only research the target audience or competitors but also audit apps and websites, find the mistakes, and help to fix them.
As the consultants are very skillful specialists they can teach designers in a client's company, share methods, and design practices, build or set design systems.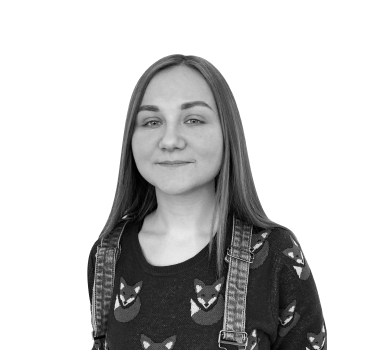 Designer does everything by themself, makes assumptions or shows visually, and a consultant works with ready-made products as well. It happens that a client wants to improve their website or app but doesn't know how. They request us and say,'Look at my website and tell me what's wrong'. We help the clients for old times' sake. It's very important that consultants can't just comment like 'it's bad' or 'it's wrong', they need to tell what exactly is bad and why
Consulting and freelance — do they match?
Freelancers often build strong relationships with clients — if they do a great job they will get reorders and positive reviews. Clients who work with freelancers can manage them depending on what the project requires.
Most of all, clients hire freelance consultants who have experience working on similar projects. If the specialists like to work in a certain sphere and they want to develop their skills — freelance is a good way to level up specialization. If the freelancer wants to learn something new, hiring becomes complicated. There is a low probability that the client wants to hire a specialist only because of their potential. That's why consultants-freelancers often become prisoners of their specialization.
If you don't trust freelancers, you can choose a design company — there are no incapable specialists because it can make a bad influence on a company's reputation.  In such companies the specialists design different platforms, therefore, they have vast experience.
The cost of UX consultant's services depends on several things: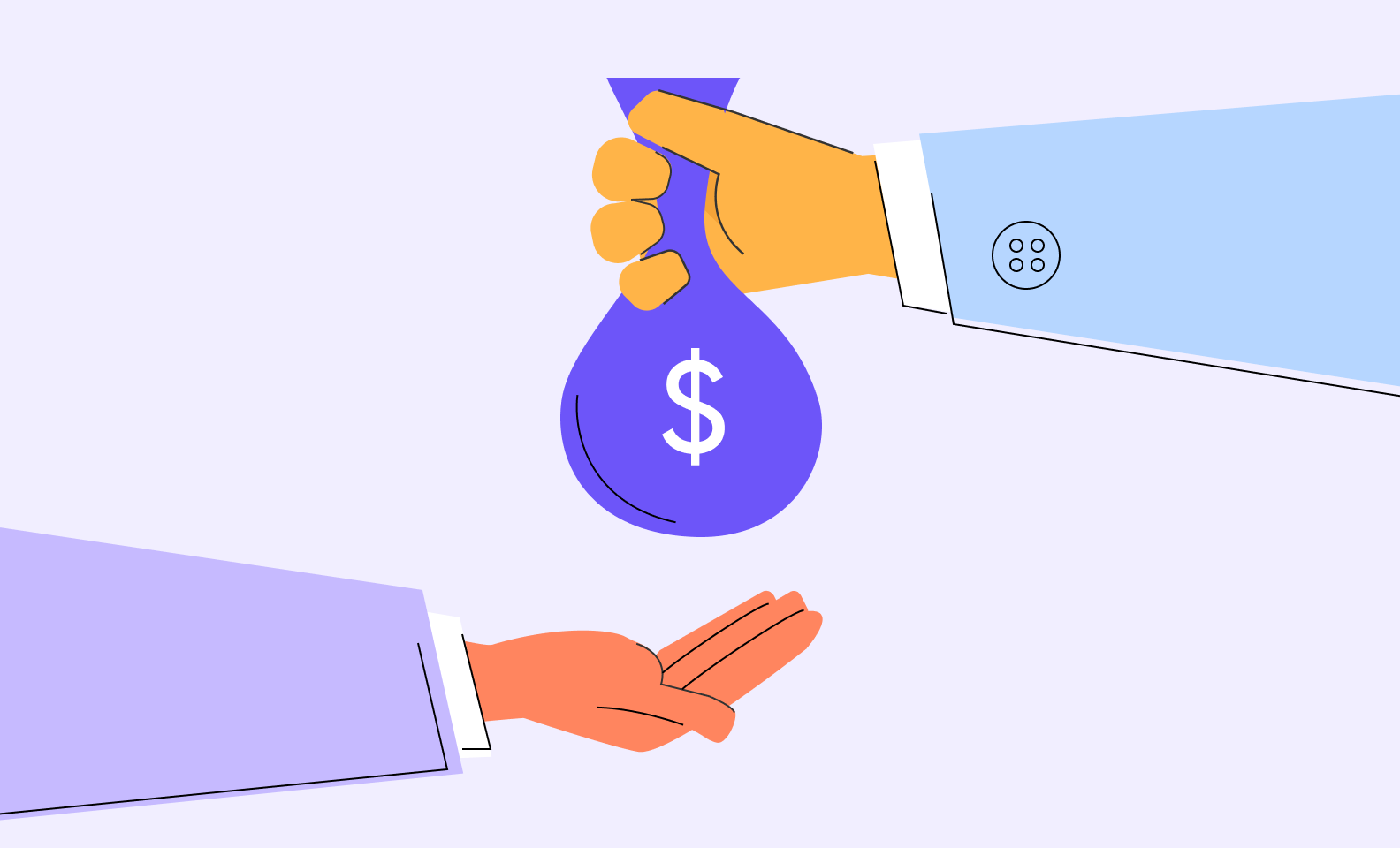 Goals of hiring a specialist. Do you want to develop the strategy of work with the clients? Find new employees or increase the effectiveness of your current team? Find out why users don't like your product? Anyways, you need to define your intentions and then choose a consultant.
Location of a consultant. Geography also influences service costs. Rate per hour will depend on the country and the competitive environment of a local market.
Experience. The depth of knowledge is a deciding factor that influences the cost. The hourly rate of a skilled consultant will be higher but the quality of work and level of service compensates the price.
Should you use UX consulting? It's up to you. We have just told you some facts that will help you make a decision. If you want to have a consultation — just drop us a line and we will discuss dates and cost.