Every digital company needs a Chief Technical Officer, especially when the founders don't have that much tech expertise. In this case, it is especially important to hire a third-party CTO as a service. 
What does a chief technology officer do?
Before we start talking about how CTO as a service can help your business, let's find out who is a CTO and what they do.
A CTO is a top technical executive who is involved in all the software development processes that concern a project. They direct the work of the subordinates and are responsible for the organization's research and development. Not only does a CTO have a strong tech background but they are also able to ensure that business goals and the development process always go hand in hand.
When you make a digital product (be it a website, mobile application, or software system) you need a person who can overview the whole technical process.
The responsibilities of a chief technology officer are:
Define the architecture of the future product
Digital products usually consist of different layers. For example, if we are talking about a mobile app, it has a user interface, a data layer where all the user data is stored, and a business layer that connects the two. This is like a skeleton of your app, and further development is based on this architecture. A CTO's task is to think this structure through and to make sure that the layers seamlessly work together without any bugs. When the product is large and complex, this task can be very tricky.
Design technical strategy and communicate it to owners/clients and investors
Before you start the development, you need a general plan that reflects the goals and tactics for using technologies to achieve the desired results. They build a technical strategy and decide on the budget, operational procedures, and responsibilities. CTO is the person who develops the technical strategy.
Define a clear roadmap
A roadmap is a more detailed view of how you are going to achieve the objectives milestone after milestone. Every product needs a roadmap since this document gives the team a clear vector and helps to stay on track. Once the CTO has outlined the important point, the team can start developing basic components.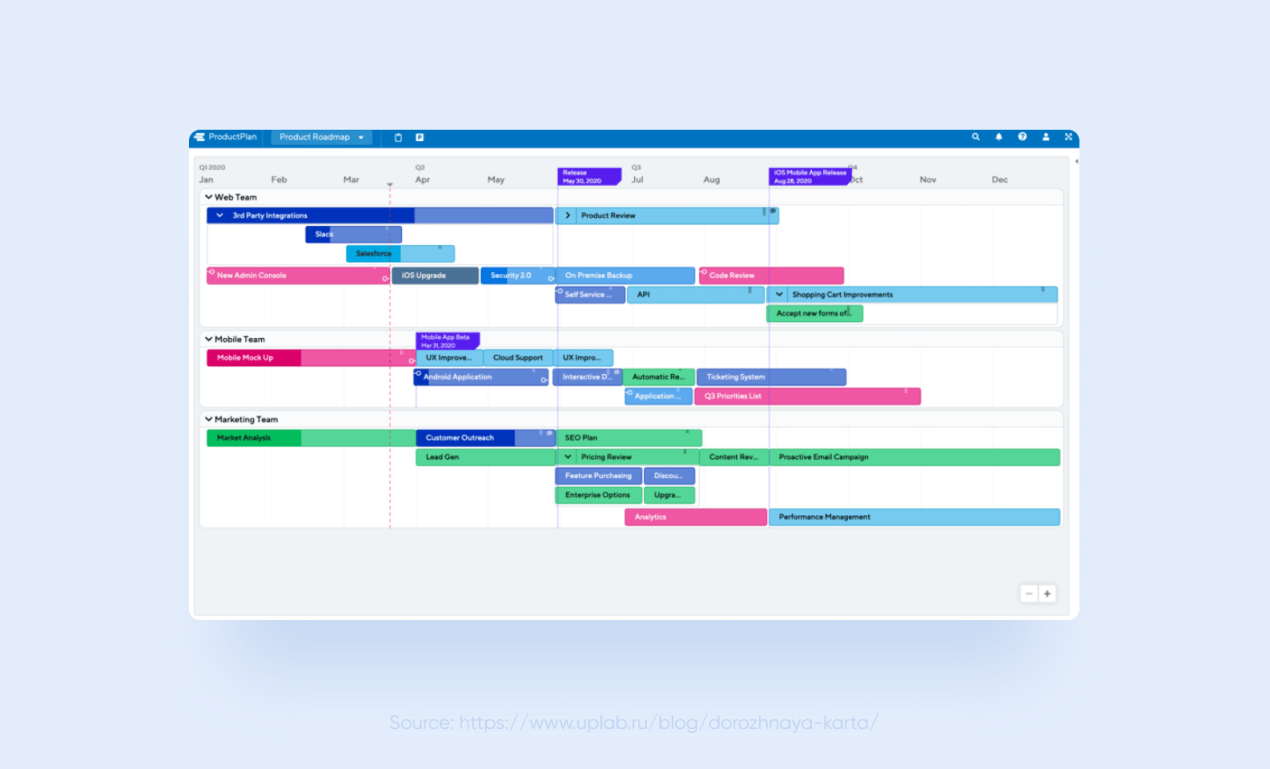 Advise on the most up-to-date technologies
While some technologies actively develop, others gradually die out. If you don't want your product to become outdated very quickly, allow the CTO to choose the most suitable technology.
Manage and coach employees
When you hire a new team, you cannot go without someone who is leading and guiding your employees. It takes time for them to become a team and develop a sense of common purpose. But even if you work with the same people for years, an experienced professional from the outside can bring a lot to the table. They can teach your team new tricks and techniques and help them grow.
Assess the team's performance
Respecting the deadlines and delivering exactly what you have agreed on is important in software development. A CTO keeps an eye on the team's progress. 
The responsibilities of a CTO vary from one firm to another. What remains is the fact that this is the leading professional in the company who is responsible for the technical side of the product.
What is CTO as a service?

Chief technology officer as a service implies that you invite a third-party CTO to manage your processes. There are several methods of augmenting your team with an external CTO:
Full-time CTO who works for you temporarily.

If you face difficulties implementing a new product, you can hire a third-party CTO to tackle some problems for you. The position of a CTO is hard to fill in if you're a startup with a small budget so you can sign a temporary contract with a CTO for the period when you absolutely can't go without them.

Part-time CTO as a service. Even if you want to find a CTO for a permanent basis, it can take you months before you find a professional you'll like. But it shouldn't affect the software development process. A part-time professional can consult you whenever needed and help you to move forward. 
CTO-adviser. This is an option if you are still at the stage of idea generation and technical requirements collection. A CTO is someone who can translate business requirements into technical lingo and give you a hint about what tools and technologies will enhance your project. Whenever you need help, you can contact them. But a CTO-adviser works on multiple projects at once and will not be exclusively dedicated to your business.
As you can see, a third-party CTO as a service is a flexible service that can be accessed by any company, large or small. Choose the model of interaction with a CTO based on your business needs.
The qualities of a great CTO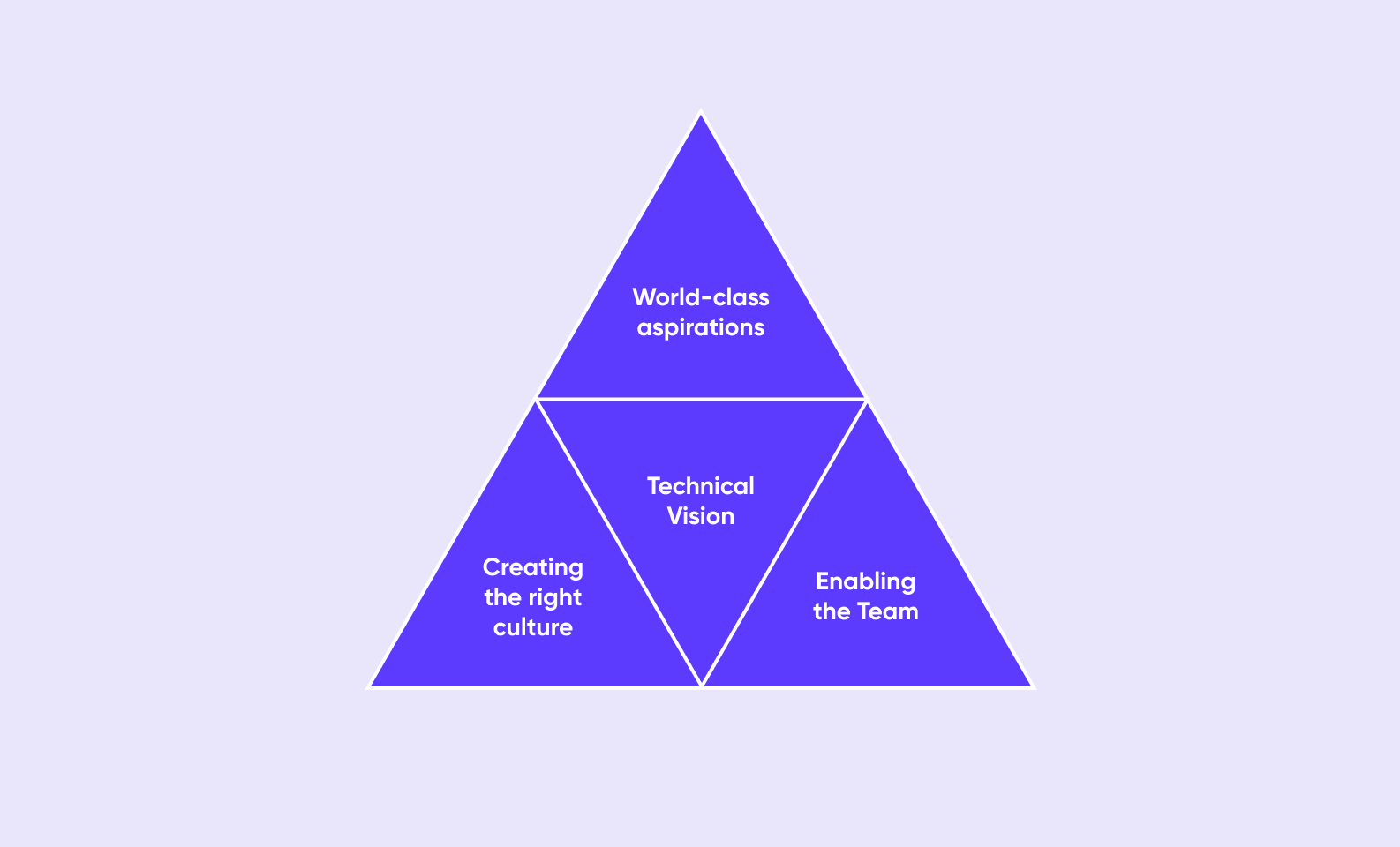 How do you know a great professional when you meet them? You need to carefully examine their CV and conduct a personal job interview. Search for the following qualities:
Strong technical background.

If you don't have any technical background it might be hard for you to distinguish a qualified professional.

Look at their technical stack — a CTO must have lots of experience with at least one language and have an understanding of other languages and technologies. Typically, one should have at least 6 years of experience as a developer before applying for this position.

This experience is necessary to develop both technical and soft skills that will allow your CTO to lead the whole organization.

Have a look at their formal education: good if they have a Master's or Ph.D. in Computer Science but it is not required.

If in addition to computer science, they have an MBA, that's even better — there are lots of business components in the work of a CTO.
Similar experience.

It is preferable to hire a third-party

CTO as a service

that already has at least 1-3 years

working as a chief technology officer.

This is not the case when you want to 'grow' a professional inside your company. Instead, you want to deliver quality service and not doubt the capabilities of your technical expertise.
Top-notch management skills.

CTO is the leader of the technical team of the company and must have strong management skills. In order to check the CTO's leadership skills, ask them about any challenges they had to solve at the previous workplace. You can also use various

personality assessment techniques

. A good Chief technology officer makes sure that everything is done on time, motivates their employees, investigates, and eliminates any bottlenecks. 
Strategic thinking.

CTO is the main strategist who sees the whole picture and develops the tactics that lead the whole company in the right direction. During the interview, ask them questions to check whether they have experience building a strategy for another project. 
Benefits of working with a CTO
CTO as a service is indispensable for software development, and somebody will have to fill in this position. It is better to take the process under control and hire a professional with proven experience that will save you time and money leading your product to success. 
Conclusion
A chief technology officer helps you to make better decisions about the tech stack, avoid aberrated costs, and deliver the product to the market fastly. For startups and small businesses, it might be a challenge to hire a CTO as a service. However, with a third-party CTO, they can benefit from this type of service, working by a model that is the most convenient.