Key takeaways
CTO, or Head of Engineering, is one of the most important parts of the MVP team. They have a hand in every step of developing an MVP, from creating a design concept to writing the code and overseeing QA testing
Five common ways of finding a CTO are: doing it yourself, working with a friend, hire a first-class CTO, hire a freelancer or outsource
It's difficult to hire a skilled CTO as a small startup, so consider outsourcing. Once you attract your first customers with an MVP — finding a pro won't be a problem.
I have a great idea for a startup. The only thing I'm still hesitating about is hiring a CTO. It's particularly important for me because I don't know the tech side. Outsourcing the technical part to an MVP development agency is one of the ways to check your idea, let's look at the other.
Well, this article will answer the question.
CTO as a part of MVP development team
CTO (also known as Head of Engineering) is a person who is involved in making the most important technical decisions.  They play a significant role in your project triumph since they decide on the tech stack used for the future product (suitable frameworks and technologies), plan the app infrastructure, and control the whole process of MVP development.
In general, a good CTO is a skilled developer with knowledge in programming that is just enough to create and launch MVP. If you find out how to hire a CTO for a startup, you won't have to seek any other developers (at least at the very beginning). Also, while you try to find a CTO that would be a good fit for you company, you can always try to use the CTO services.
What exactly does CTO do at the MVP stage?
We say, 'a CTO is one of the most important parts of the MVP team'.  Don't you believe it? Let us justify this statement (and disclose to you how to hire a CTO for a startup).
To do this, we will touch on the steps of MVP development.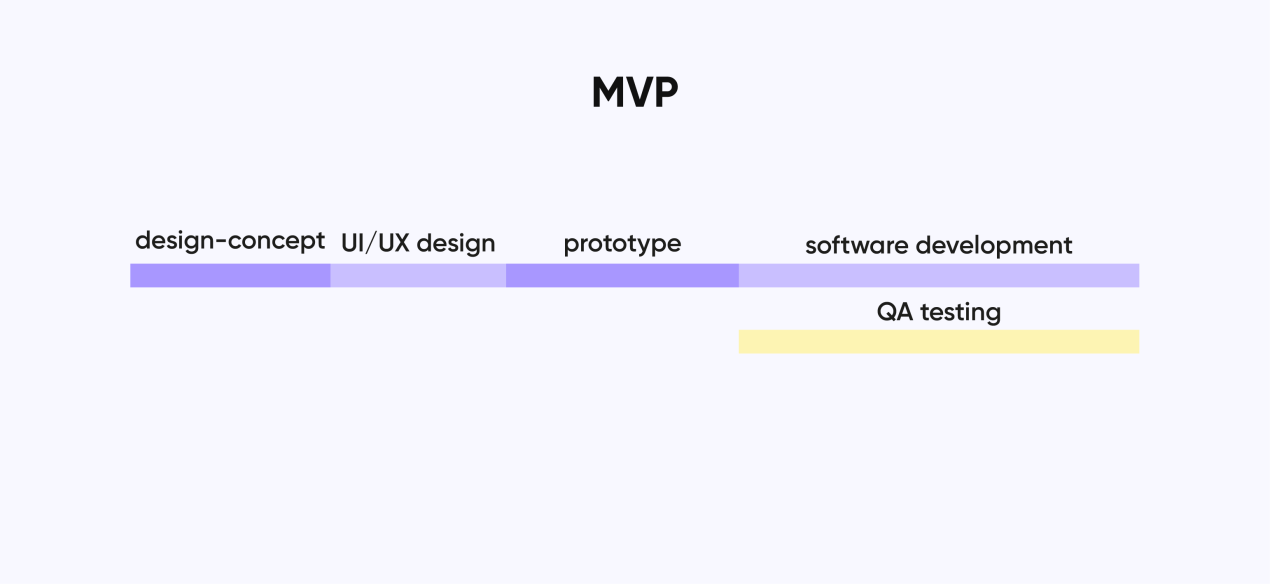 We'll start by assembling a minimum MVP team. Based on the objectives given in the preceding paragraph, we need programmer and designer.
Time to create a design concept
Yet active sketching and wireframing is not really up to CTOs and it is the found designer who is responsible for generating a design concept, they still have control over the process. The CTO not only introduces the concept requirements to the designer and helps them understand the product vision but also makes sure the concept is technically feasible.
Yes, sometimes designers develop a beautiful concept that is not easy to accomplish because some aspects require sophisticated technologies. And you surely won't be happy with the situation when you have to google something like 'we've got a not technically feasible design concept. what to do with that?', so let the CTO check it first.
Even though prototype designs often don't look anything like the final product, they require skilled and knowledgeable overwatching too. To consider all additional features and changes that the start-up plans to introduce over time (so that designers could think through the prototype, and developers could later include everything without changing the layout significantly) is part of the CTO's duties too.
Proceed with UI/UX design
UI/UX design demands a forward-thinking approach. Here the head of engineering serves as the central point for technical decisions: they validate the complexity of the design realization and choose technologies.  But prior to deciding on the tech stack, they conduct TFS (Technical Feasibility Scan): draw up a potential architecture, estimate the amount of work, and identify technical risks (such as scalability, complexity, or need for rare skills.
When the tech stack is chosen, the developer comes into play. Or not.  If your CTO and your developer are the same person (which is more likely), it will still be the CTO.  However, in case the CTO does not have all the skills or time for realization, they will enlist the help of a third party company or a freelancer. Tip for you: make sure you know how to hire a CTO for a startup before hiring an ineffective one.
Make QA testing run in parallel
Testing and coding come together. While the code is being written, the CTO begins checking the result. They are involved in so-called alpha testing conducted at the development stage and fixing bugs.
How to hire a CTO for a startup?
Let's consider five common scenarios: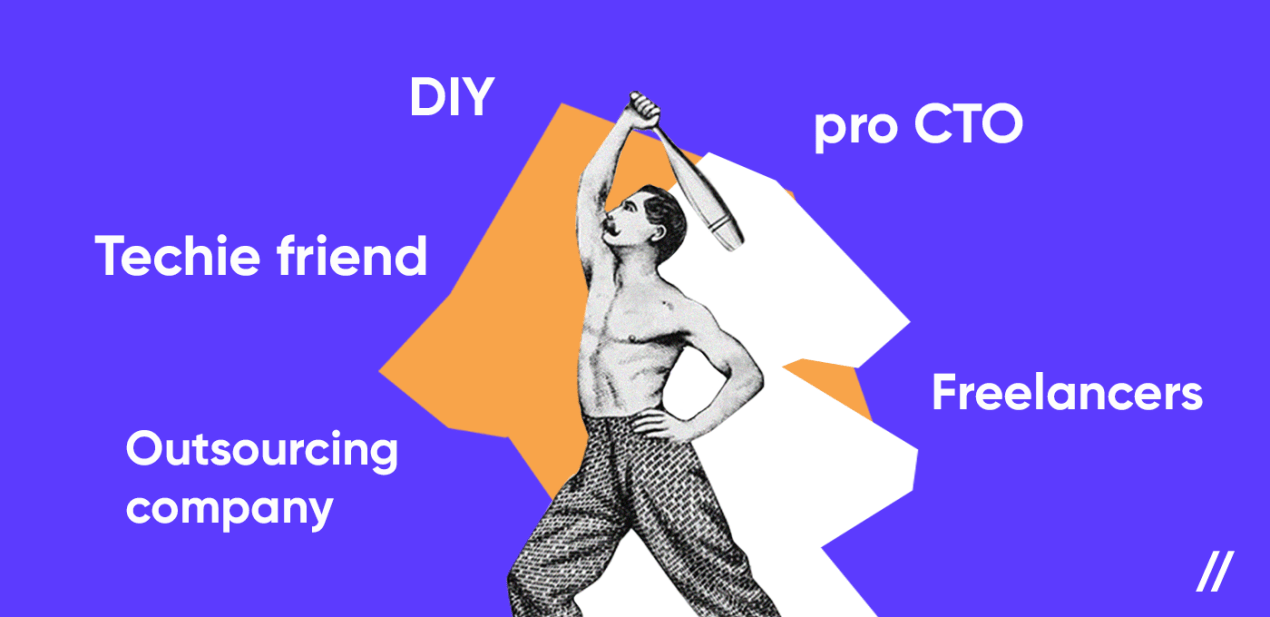 I will do it all by myself
On the one hand, you won't need to hire a tech specialist, which will save you money. On the other hand: You won't learn any programming language fast. According to the statistics, it takes about 3 months only to learn the BASICS of coding. You certainly can learn it faster (or slower) but it's still a highly questionable matter since coding takes 'a moment to learn, a lifetime to master'.
Besides, the average time for creating a complete MVP version including all the activities is 3 months. Is it really worth spending so much time on learning just one skill?
If you are an enthusiast who has an interest in learning coding and has no fear of facing difficulties, then it will be okay. However, if you are not, then you should think twice before setting about buying books and software development courses and downloading Visual Studio Code.
Let's imagine you tried to learn a programming language.  After several months of struggling you realize you don't want it anymore. By 'it' we mean not only coding but also your project.
And, yes, there is no way competitors will wait for you. Time to market matters a lot, and if you don't seize the occasion, it'll be seized by someone else.
Got a techie friend!  He is ready to work for free and gonna take care of coding
What can be better than working with your friend who you've known for many years?  'Nothing', some of you would say — well, this is a common misconception.
Do you think you can trust each other?  It's not going to be like this in business.  Why?   For everything is bound to get personal.
Once you trip over something relating to the project, you may have different points of view on it You would probably have to go through hours of disputes before coming to a mutual agreement.
There is always another thing: you would have quarrels about money and equity sharing. Matter of money is where the hell starts because your CTO may start thinking he/she does more than you. 'It'd be better if I found out how to hire a CTO as a service for a startup', you are likely to yell.
Have you ever heard of Eduardo Saverin who was the Facebook co-founder? He no longer works there. Almost right after the website was launched, the relationship between co-founders began to fray: they couldn't come to an understanding, and Zuckenberg cut his friend out of the company.
If you are sure your friend and you won't get in a situation very similar to this, you can offer them to join your project.
I will hire a first-class PRO CTO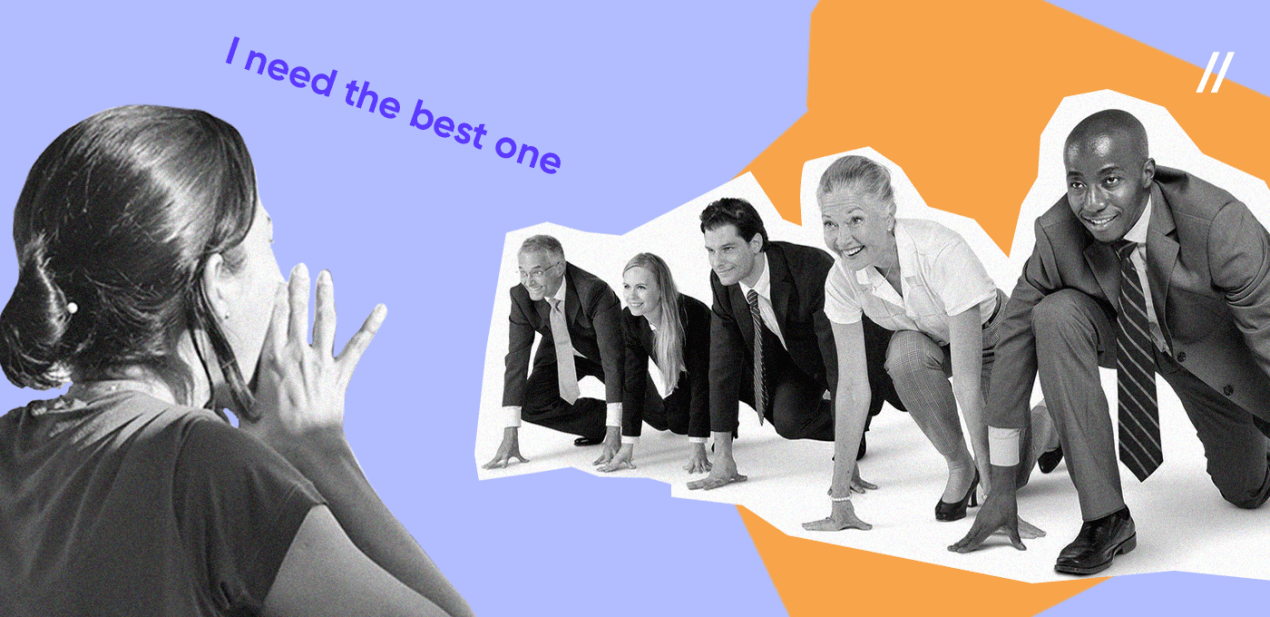 How to hire a CTO for a startup? Lure in a pro, of course! (spoiler: no way)
In most cases, a first-time startup owner wants to hire an 'all-in-one, best in the entire industry' CTO: the person with strong programming and management skills, with a wealth of experience in commercially successful projects.
In fact, you can find such CTOs. Except that it's likely that true pros already work in well-established companies, of course. Now let's think a little bit: will a real pro be willing to barter away their position with a good salary in exchange for working with you and waiting for the day when a startup will become profitable? Hardly possible. If such CTOs are ready to leave their previous work behind, then it's a question of competence.
Non-tech founders are especially susceptible to the idea of having an in-house associate due to a lack of experience in this sphere. But there's actually no need to hire an in-house CTO for your startup at this stage. It's much easier to get a professional who will run the technical side of your future product than to get them into your office.
I heard something about freelancers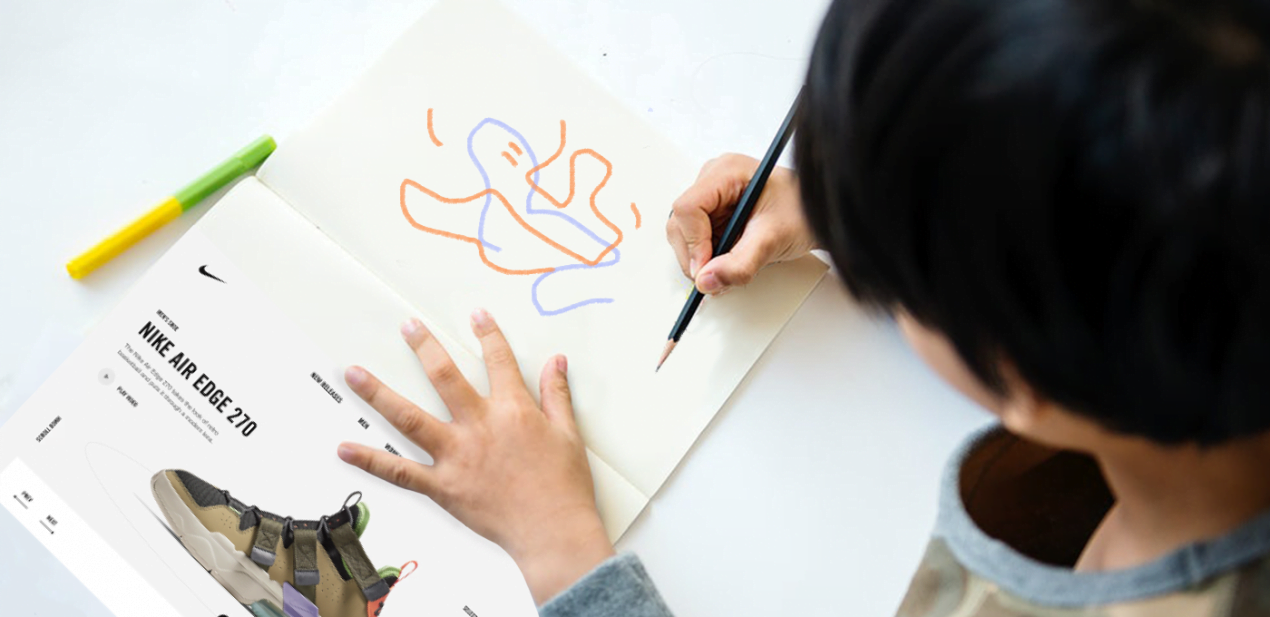 There is always someone ready to do it cheaper
When hiring a freelancer, it is essential that you are not struck blind only with the price. It may be pretty attractive to get a good CTO for less but you can never be dead certain you'll get a proper product.
Working with a freelancer is full of tricky points 'cause freelance itself is unsteady. First, it's a complicated task to find a needed person for non-techies.  Yeah, you can see the portfolio which is obviously awesome but there is no way you may be one hundred percent sure this person knows all the technologies you need. With freelancers, it's easy to underestimate the scope of work. Would you like to find out that you need to find one or even more programmers to hire in the middle of the MVP development process and go beyond the budget?
It's okay for this market that a freelancer may leave you without even saying goodbye. They can easily drop working with your project if they win something more gainful for them. ☺
Nah, I'm gonna outsource the technical part to an agency
If you are still hesitating about finding a CTO as service for your startup, we find outsourcing to be the best solution for startups.
As you may know, there are companies focused on MVP development. And what will you get when outsourcing your project to such a company?
Access to portfolios. That's where studying 'done' projects makes sense.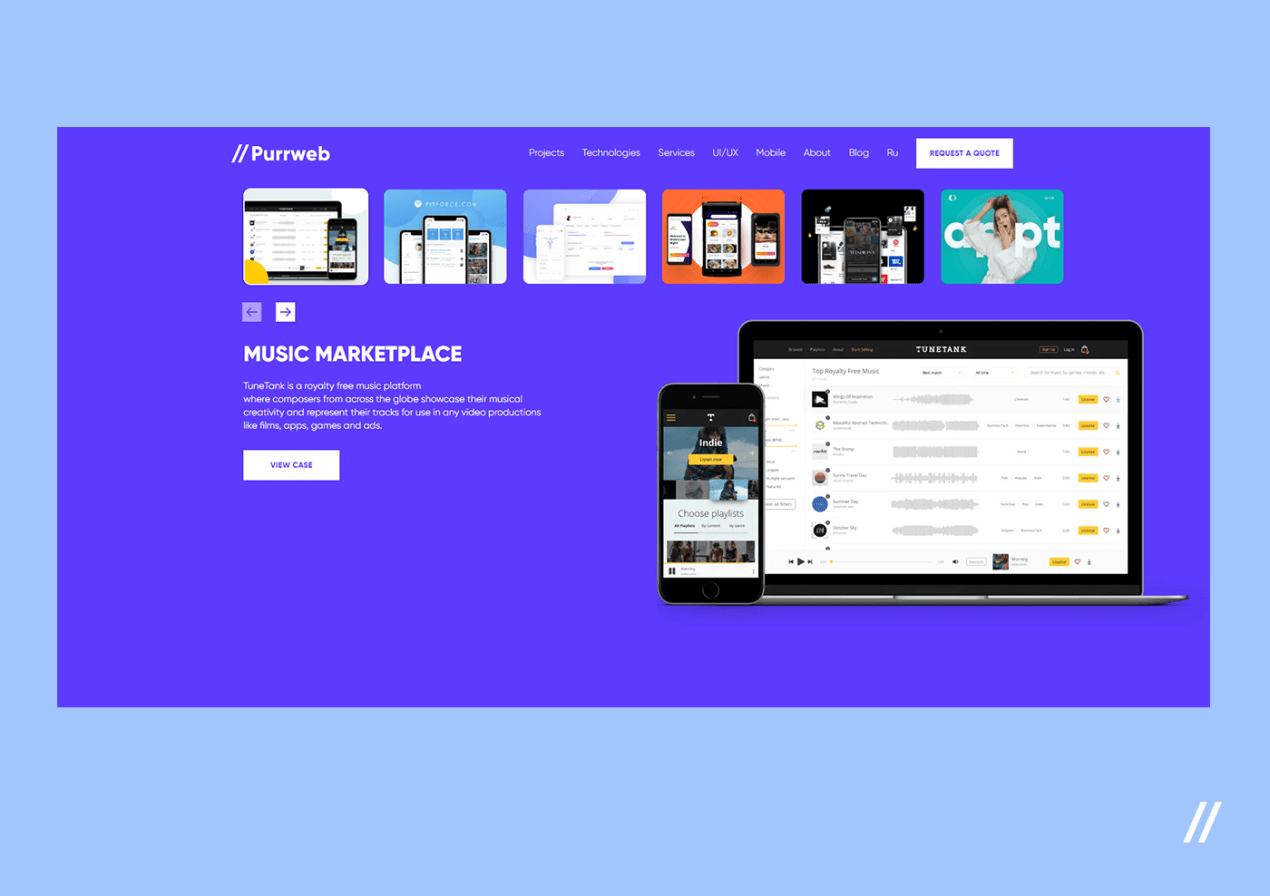 Check out projects relevant to the industry you plan to jump into
While developing a similar product outsourcers gained a lot of knowledge: found the biggest pain points, discovered possibilities and limitations on a particular market. These learnings allow them to deliver a truly working product satisfying customers' needs, which makes outsourcing the best answer to 'how to hire a CTO for a startup'.
You receive competent advice on the tech-stack: if you don't know which technology to choose — a company will tell you what's on trend.
You get a team with deep expertise in smooth product implementation. Try to find guys who work in accordance with Agile principles and have time-proven tactics of design, development, and execution.
You have a project manager who will be the 'nanny' of the whole project.  This person will not only take care of solving pop-up-problems but also bring together those who work with code and those who create a design.  You won't have to be in Zoom 24/7 and settle problems.
Your budget will be understood and the whole product backlog will be prioritized.  As a result, the 'done' app will have thoroughly picked up features just enough to launch a working product. There's no chance to get a made-of-random-features Frankenstein in the end.
Wrapping things up
Let's be straight: it's undoable to hire a highly-skilled CTO for your startup when you're at 'how to hire a CTO for a STARTUP' stage. Such PROs will never work for little money even if you promise they'll have the moon in a month.
You don't need to spend time on finding a CTO for your startup when you're a techie person yourself or have a friend who can write code for you. Just be ready to spend plenty of time on feature prioritization, code writing and constant communication with a project designer. If you plan to ask a friend to join you, make your nerves like steel because non-stop quarrels and debates become a part of your daily routine.
Now, look into these points:
You want to validate a certain idea without quitting your day job
You want to focus primarily on the business side? Come up with effective marketing and monetization strategies?
You don't want to put the MVP project at risk by hiring someone unreliable?
You aren't willing to lose your friend
In case any of these statements sounds true to you — outsourcing technical expertise sounds like the best option ever. In this scenario, you won't have to find a person with the same skills required to proceed with the MVP project. Once you attract first customers, finding the needed expertise won't be a headache at all. The outsourcing company you work with will provide experts required for evolving your MVP.