There are so many UI/UX design agencies that it is hard to choose the right one. The only way to know whether potential candidates will meet your requirements is an interview.
This post will tell you about vital skills to assess before hiring the best UX design agencies for your project. We'll also share some interview questions you should ask to understand the team's values and their methods of work. Let's get started.
What is important to assess before hiring a UX/UI design agency?
UX/UI design is an expensive process, and you do not want to make a hasty decision. Here's what you should figure out before making your final choice. 
Experience
The thing you should figure out first is their knowledge base. What do they actually know about the hottest trends in UI/UX design? What do they do to better understand target market needs and meet your business goals? Any bottlenecks they had to manage? The more info you gain, the better you understand how skilled and qualified your potential candidates are.
If you want to be safe, it is recommended to work with agencies with at least 3+ years on the market. During this time, they have accumulated enough practical experience working with various UI/UX design tasks and can validate your business idea. They have a well-coordinated team with streamlined processes, which makes collaboration with them a lot easier — in other words, it's the best UI/UX agency you can find.
How do you understand if the design skills of a team are good enough? Go and check out their portfolio. See what the team has already done and what niches they've already worked in. An extensive portfolio usually reflects a rich experience with lots of interesting case studies.
The best-case scenario is when potential candidates have 'done' projects related to the niche you plan to jump into —  be it healthcare, logistics, or something else. Every field dictates its own rules when it comes to UX/UI design. If the team has already worked in the same niche, they have already dived into a specific market, analyzed the client's needs and pain points, studied top competitors. They have probably stumbled upon tons of different bottlenecks and found a solution. In general, such a UX/UI design agency can be much more helpful to you, especially if your product is niche-specific.
Problem-setting and problem-solving skills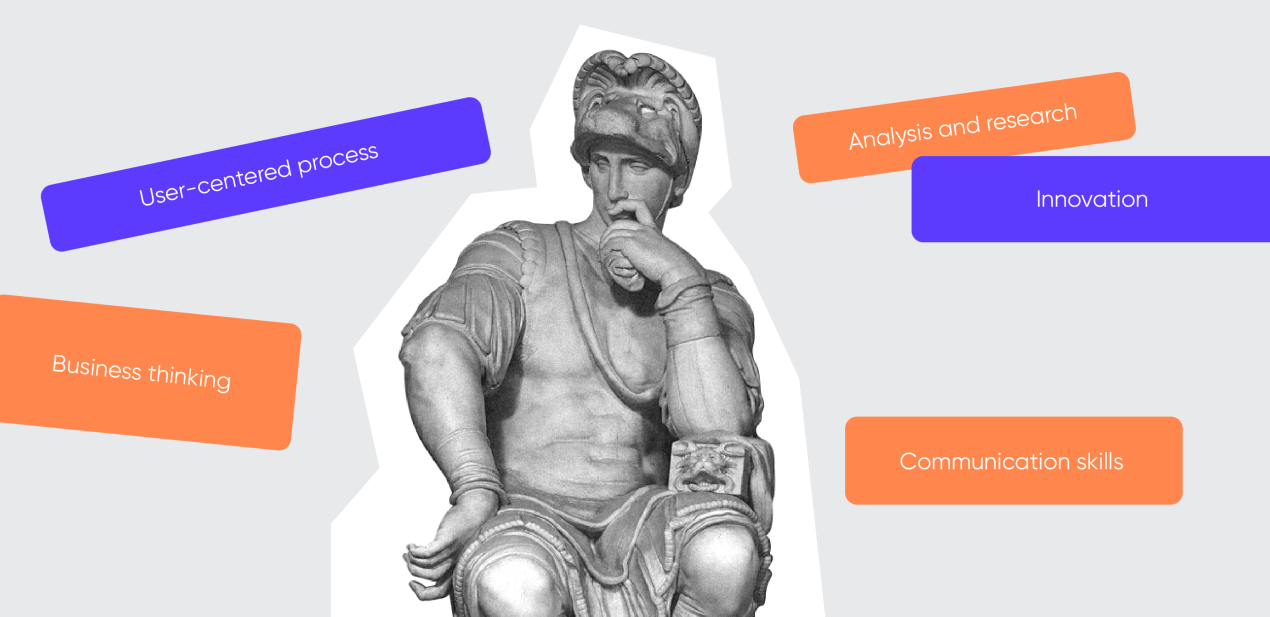 The agency's ability to identify and solve problems is key to developing a relevant product. Some of the vital problem-solving skills of a UX/UI design agency should include:
Analysis and research.

Did they conduct research assessing the business idea and study the target audience? The design should be

based on objective data

and not on subjective assumptions. 

Innovation.

The

UX agency

should demonstrate the ability to think outside the box and offer new fresh solutions. Beautiful products with a well-thought UX logic, sexy UI-design and top-notch technical realization are what you are looking for in a professional portfolio. 

Business thinking.

It is priceless when a UX/UI agency can see the business idea behind the project and how it will affect people's lives. A professional agency is able to do more than just stick to your requirements. They also optimize them and propose useful features that add to the product's value and that you would have never thought of yourself.

User-centered process.

Finally, the product should benefit the end-user in the first place. Without that, the game is not worth playing. Solutions that a UI/UX agency offers should be based primarily on end-user needs.
Communication and collaboration skills
Professionalism includes not only UI/UX design and analytical tools but also open and respectful communication. You can assess how comfortable it will be to communicate with an agency right from the first meeting with the salesperson. 
Salespeople are often the connection between you and the team. The heads of UX/UI agencies understand that the person who communicates with the client is the first face of a company. Companies invest in their professional development and training.
However, if your contact person is late to the meeting, does not fulfill promises, or simply disappears, it is worth thinking about. Most likely, the agency is that unreliable in other matters — this is no way your option to find a UI/UX agency.
How to find UI/UX agency: motivation
When searching for a skilled and reliable UI/UX design agency, it's helpful to read about their mission on the website. But to know exactly who's sitting on the other side of your laptop, it's crucial to have face-to-face communication. 
Agencies chose projects just like businesses select vendors. They might be interested in a particular niche or find your project promising and innovative. 
To check whether a UX/UI design agency is genuinely motivated to work with you ask yourself:
Have they researched my company? 

Do they have enough resources to cover my project needs?

What skills will my project allow them to showcase?
Every case is unique. You will indeed find a UI/UX agency that is a good match for you.
How to prepare for a UX/UI interview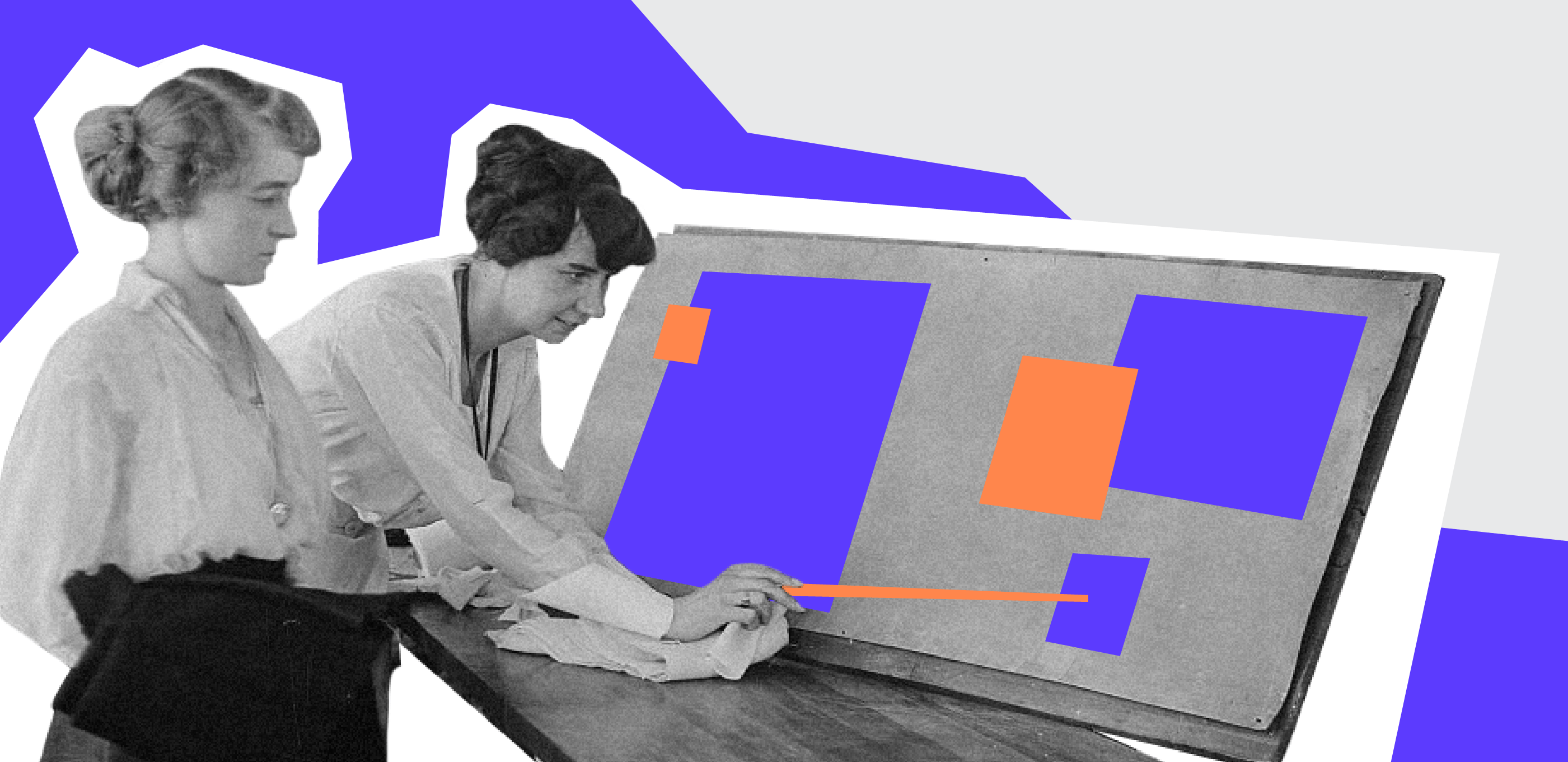 If you've never worked with a third-party UI/UX company before, here is a step-by-step plan of what you need to do:
Collect all requirements and decide what result you are hoping to get from your collaboration with a design agency.

Open their portfolio and write down the projects that caught your eye with their stylish designs. If they are connected to your niche – even better!

Start reaching out to them. Be ready to answer a couple of questions and immerse the team in the details of your business and your current tasks. 

Now that you did

find a UI/UX agency

that seems like a good fit, schedule a meeting or call. You need to evaluate their hard skills, soft skills, and UI/UX design skills.
Top questions that will help you find UI/UX agency
Now let us proceed with concrete questions that you should take into account your UI/UX vendor before signing a contract.
Describe your design process and methods.
Usually, a product design process starts with research and collecting requirements. The agency identifies the target market, project goals, and estimates time and money you will spend on development. After you sign a contract, there is a stage of sketching and wireframing. The agency shows you the intermediary results of their work so that changes could be introduced when needed. Finally, they design an MVP (Minimal Viable Product). However, some agencies might have another approach to the design process.
How can I help you with the design process?
UI/UX design is mainly about teamwork. Being involved in the project creation process and open to communication, you have a higher chance of designing a great product. You can take part in meetings, provide feedback on different design stages, or attract other project stakeholders to take part in the decision-making to test the app (the more people, the better). All this is incredibly helpful to your design team and will be appreciated.
What were the challenges that you faced on a recent project? How did you cope with those problems?
Professionals are not afraid to talk about their failures because this is how you become better at something. If your team can share a story where they encountered difficulties while working on the project but did not give up, this is a good sign.
Provide examples of how you deal with user research and usability testing.
In some agencies, user research is the task of a UX analyst, while in smaller companies, UI/UX designers do that by themselves. At the core of usability testing lies interaction with the end-user and thorough market research. Popular methods of user research are surveys, online polls, and systematic observations. Usability testing includes guerilla testing, lab usability testing, session, recording, and other methods.
How do you handle criticism from clients?
Asking this question, you will understand their attitude to criticism and feedback. Client feedback should be an integral part of UI/UX design because product owners know their business better than anyone does.

What analytical tools do you use to evaluate designs?
Automated UX/UI analytical tools provide an unbiased look at a designer's solutions. Woopra, Appsee, Keen, and similar instruments allow analyzing the product from different perspectives.
What UX tools do you commonly use?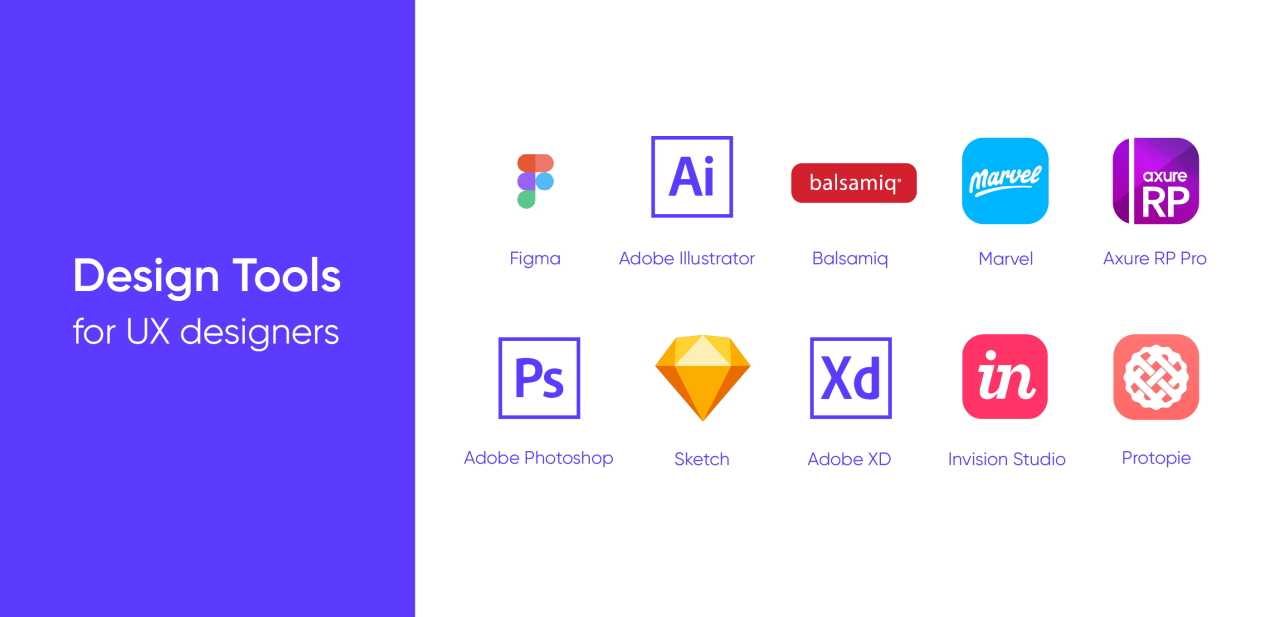 Every company has its useful services. Figma, Sketch, and Zeplin are among standard tools for sketching and wireframing. Moreover, there are online platforms that inspire the UI/UX designers and supply them with ideas. For example, Mobbin is a service that contains collections of trendy app designs to inspire UX/UI specialists. Webframe serves the same function but for web designers.
How do you understand the vision of the product and display it appropriately on the screen?
Communication with business owners or top managers of the company, documentation, and brand books help designers understand the client's vision. They have to analyze all this data and extract essential details using a product vision board. Then, UI/UX designers use appropriate graphical tools such as colors, fonts, and layouts to convey the underlying idea.
What factors do you keep in mind while designing for varied types of users?
User personas and customer journey maps enable designers to walk in the end-users' shoes and represent their needs for clients and other team members. Some companies may use different tools, such as dashboards, cards, or user stories.
Who will I communicate with if I choose you? 
You should feel comfortable around the person you will be in contact with for the next 3 months (the average time required to build MVP). UI/UX agencies usually assign a salesperson, project manager, or designer to be in charge of customer communication. Ask who you can contact when you want a report about the current project stage. 
Who will make up the team working on my project?
Ask if the assigned team will only be working on your project full-time. This way the designers will dive deeper into the details of your product and show their best results. 
What are some of the biggest trends in the UX Design industry right now?
Professionals always keep an eye on trends because it benefits their clients. Be it MVP or a fully-fledged product, end-users want their apps to be trendy and esthetically pleasing. On a subconscious level, they understand whether an app or website "looks cool." 
It does not mean that the team has to implement a super fashionable design, even if it contradicts common sense. But they have to be aware of the hottest trends to constantly improve and evaluate their solutions.
Who are your design heroes? Explain why.
Asking this question to different designers, you will find the one whose opinion is closer to your heart. If you have similar tastes, it will be much easier for you to reach a consensus. 
Summing up
Coming to the interview well-prepared and asking the right questions will help you find the  best UI/UX agency. You will know what to expect from your collaboration and will be able to make a more informed choice.