When it comes to fundraising, it all starts with an idea. The reality is that startups are never rarely unique — most likely there are a bunch of people who are doing exactly the same. So, 'just the idea' isn't what makes investors open their wallets — even if you came up with something absolutely amazing. Purrweb will tell you a cool way to attract investors. Enjoy!  

Okay, if ideas are useless, how to captivate investors and prove the workability of your business concept? A well-designed MVP does the trick perfectly. This article aims at finding out how to create a solid UI design and share the MVP idea in the best possible way.
So well, what's before MVP pitch? Let's have a look:
Do initial research
Before pitching MVP to investors and sharing the visuals, get started with research: show that you've picked a viable business model, thoroughly analyzed competitors, target audience, and their issues; calculated investments, risks, and potential profit. Investors want to be sure you did homework: sharing key information about the industry you want to enter is the best way to prove that.  
Every investor wants to know what your plans are. All you need to do here is to tell them about how exactly you're going to move forward: hand over the 'done' prototypes to the devs, launch a social media marketing campaign, partner with larger companies or influencers.  Be specific and provide as many details as possible about how exactly you're going to spend the raised money. 
MVP pitch to investors isn't about sharing some random numbers and facts — it's about providing meaningful data. Particularly, about potential customers. To gather such data, you need to reach out to your targets and bombard them with a ton of questions (it might be a face-to-face interview) — having 40 people is pretty much okay for that, however the more the better.

Let's say you have plans to develop a pet health tracking app: figure out how pet owners calculate the amount of food, schedule activities and search for vets. Find out if it is anyhow challenging to find a decent vet nearby. This will help to convince investors that your idea solves a real problem and there is a market for it.

To collect actionable insights from potential customers, consider surveys as well: you can try MailChimp or social media. About the latter, it might be Instagram, Facebook or any other place where your targets hang out.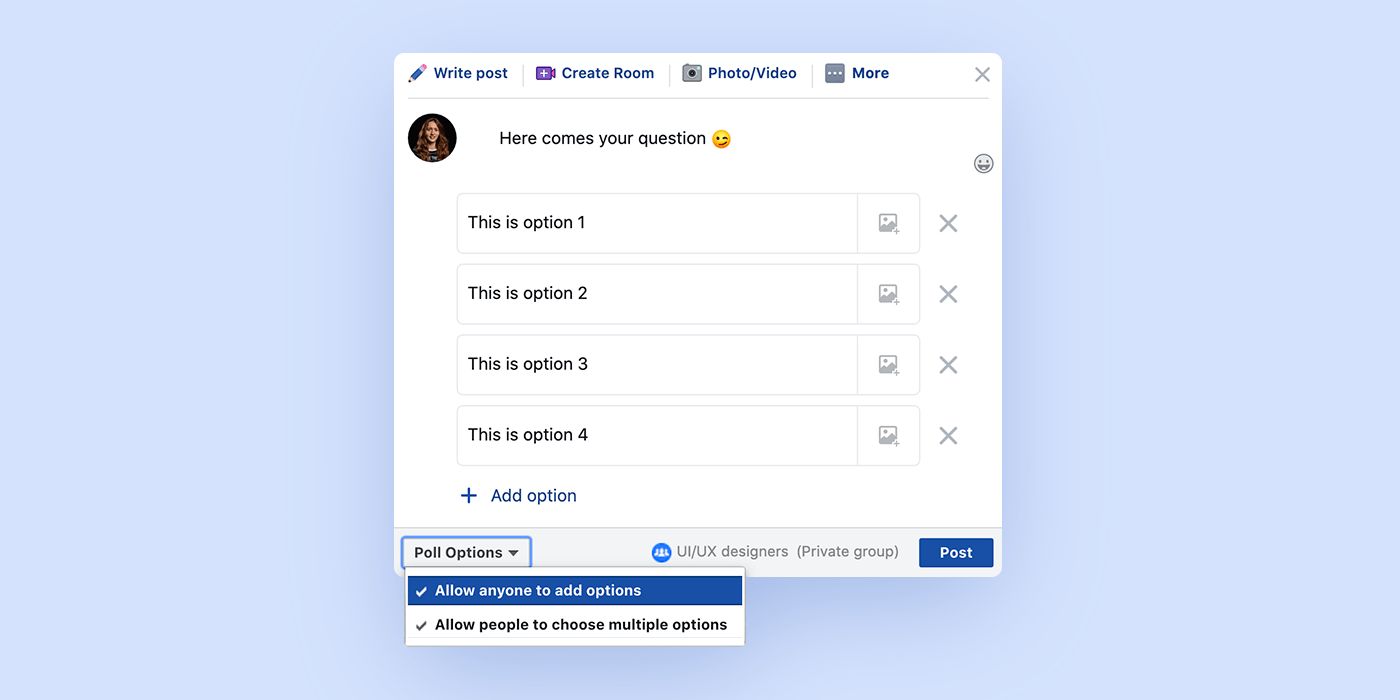 Pitch for an MVP: To reach a wider audience, consider promoting posts
So, before presenting the UI design to investors, we recommend that you dedicate sufficient time to carefully study the market and make rough calculations. Simply because when investors are willing to support businesses, they expect them to be determined and take this money seriously. Why? Because they want to get their money back. The way to seem determined is to share all the details about where you're now, who your target market is, what their issues are and what you're going to do with raised funds. 
Create simple UI

You're likely to know that the product design includes both UI and UX parts — the roles are distinctively different, however, both of them are crucial to a product and work closely together.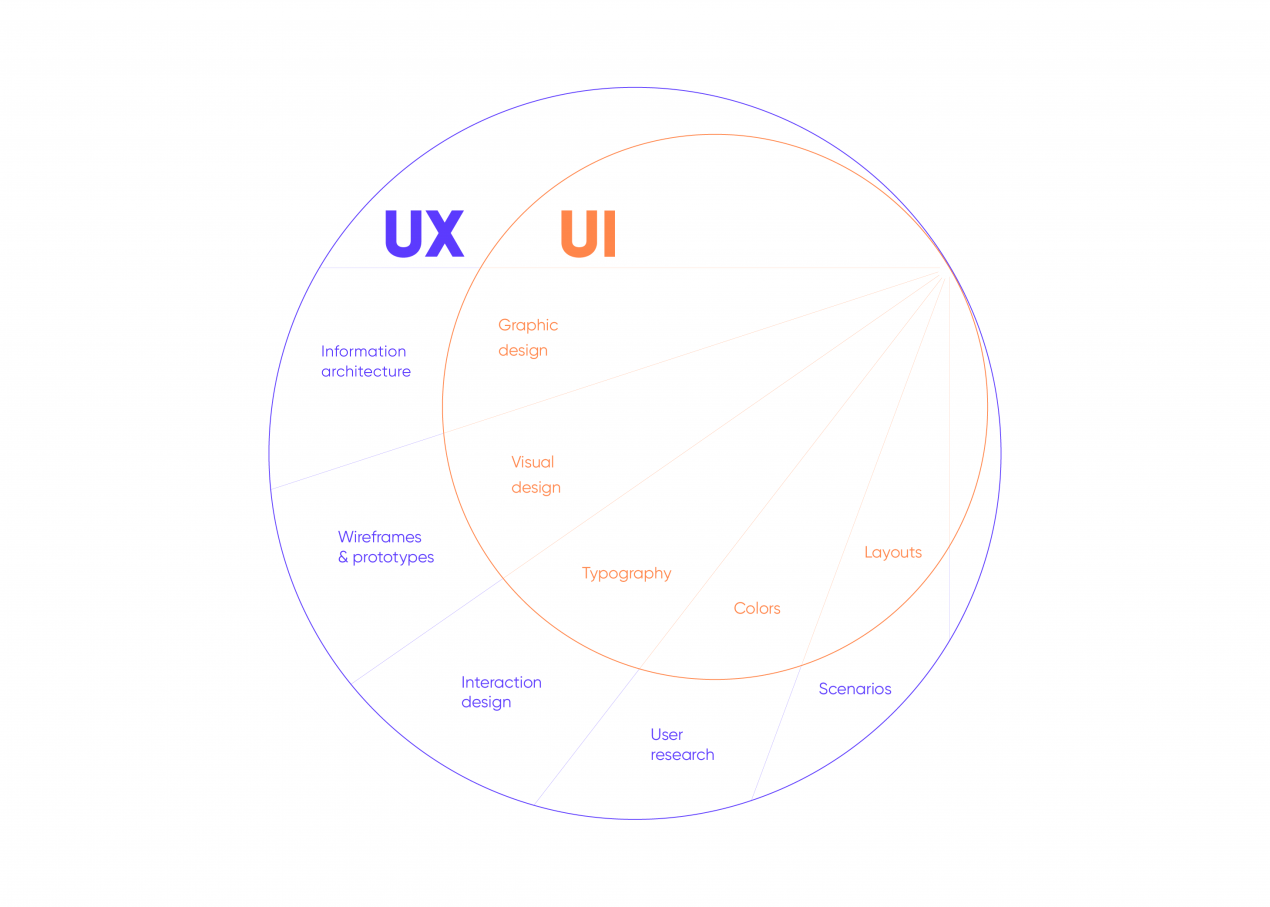 Create a MVP: UI is how the product looks, UX is how it feels. Understand why both require different skills?
Good MVP UI design is not about impressing investors with super customized animations or icons. It's about sharing the design that looks appealing and meets the basic UI principles: it is informative and as straightforward as possible. The goal is not to make investors say 'Wow, that's awesome!' but to clearly describe the idea, present core values, and basic functionality. 
Investors want to be sure that business they're going to support is what users can benefit from — overloading the pitch with 100 features isn't the best way to prove that. Your primary focus is MVP, so the UI design should present only the key functionality. 

Let's get back to that pet health tracking app we're talking about earlier. In this case, features that would help investors get a basic understanding of how the app works would be pet profile, vet clinics search and appointment scheduling. Unnecessary features like multi-language support or bitcoin payments aren't very effective in this matter, so you can neglect both of them.

Wrapping up
In fundraising, your primary goal is to convince investors that your MVP is worth sinking money into. To achieve that, there's absolutely no sense in going crazy over UI 'bells and whistles' like hard-to-implement layouts, menus or icons. Don't get caught up in stuff that doesn't help investors figure out if the idea is profitable or not. Remember even large minimum viable product examples started out with simple things.

Rather than overthinking the UI design, get started with extensive research and prove that you know your shit. And then describe the entire MVP idea with a few basic screens that represent the core of your future product. This is the only way to pitch an MVP to make it work.