Want to use it — pay for it
In addition to the strict division into free and paid applications, there is also a huge layer of conditionally free software. When downloading them, the user will not pay a penny. However, if they subsequently want access to all the features of the application, this can be done for an additional fee. We are talking about disabling annoying ads or access to new effects for processing photos or videos. Users may also be charged with monthly fees.
It turns out that after downloading such an application absolutely for free, a person can end up paying the developers $200-300, and sometimes even more. Among conditionally free projects, there is also fraudulent software which goal is simply to siphon money from gullible users. But that's not what we're talking about now.
In this article, we will look at those applications that are available only for money from the very beginning. We will start with the cheapest variant and gradually approach the most expensive applications in the App Store.
Many of these apps were developed for the American App Store, so do not be surprised if you do not find them in the Russian App Store. These apps are included in our top 10 only based on price, but not in terms of graphics or user reviews. 
Infuse Pro 6
💰$49.99
This is the cheapest app in our list, but it is by no means the most useless. Infuse Pro 6 is a video player for iOS. The application has a nice interface and convenient file cataloging. The principle is simple. The user downloads a movie and information about it is loaded from the Internet.
Infuse Pro 6 supports many video and audio formats and is also capable of streaming video from other devices. Considering all the advantages of the program, its price of $50 does not seem sky-high.
Zollinger's Surgery Atlas
💰$119.99
'Zollinger's Atlas of Surgical Operations' is an excellent introduction to human anatomy. The user will be able to learn about the most subtle, complex and dangerous stages of surgical interventions. Naturally, this knowledge is unlikely to be useful in practice, but it won't be useless for the basic knowledge.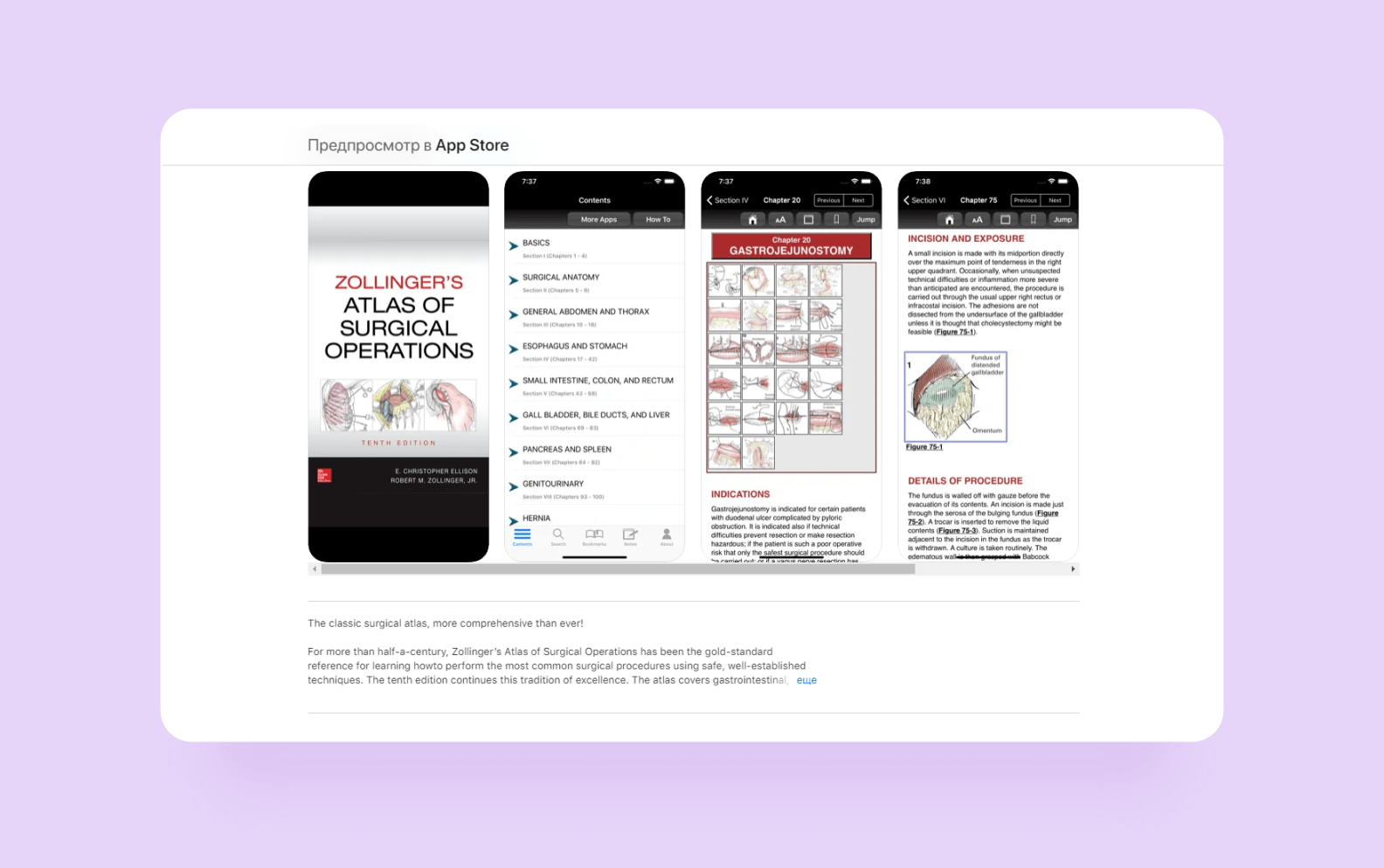 An illustrated guide to anatomy in your iPhone
"The Atlas of Surgical Operations" was published more than 30 years ago, having gone through 10 reprints. Therefore, it is certain to have its own fan base of people willing to pay more than a hundred dollars for an electronic version of the bestseller.
Water Globe
💰$219.99
No practical use, but it looks nice.
When it comes to iOS app development, some companies are coming up with some pretty bizarre ideas. At just over $200, Water Globe is unlikely to be the most expensive app in the App Store. However, when you consider the functionality of this software, its price may seem outrageous. The fact is that Water Globe is an electronic version of a glass ball with snowflakes. The user can choose between several variants of this popular toy, and that is where the program's functionality ends.
In fact, Water Globe is the expensive equivalent of a cheap souvenir, because for $219.99 you can buy several boxes of glass balls.
Classic TC with WordPower
💰$299.99
Unlike its predecessor, this expensive app does a real good. It helps people who have difficulty communicating to express their thoughts. Classic TC technology with WordPower is designed for people suffering from Down syndrome, autism, amyotrophic lateral sclerosis and other diseases that negatively affect a person's communication abilities.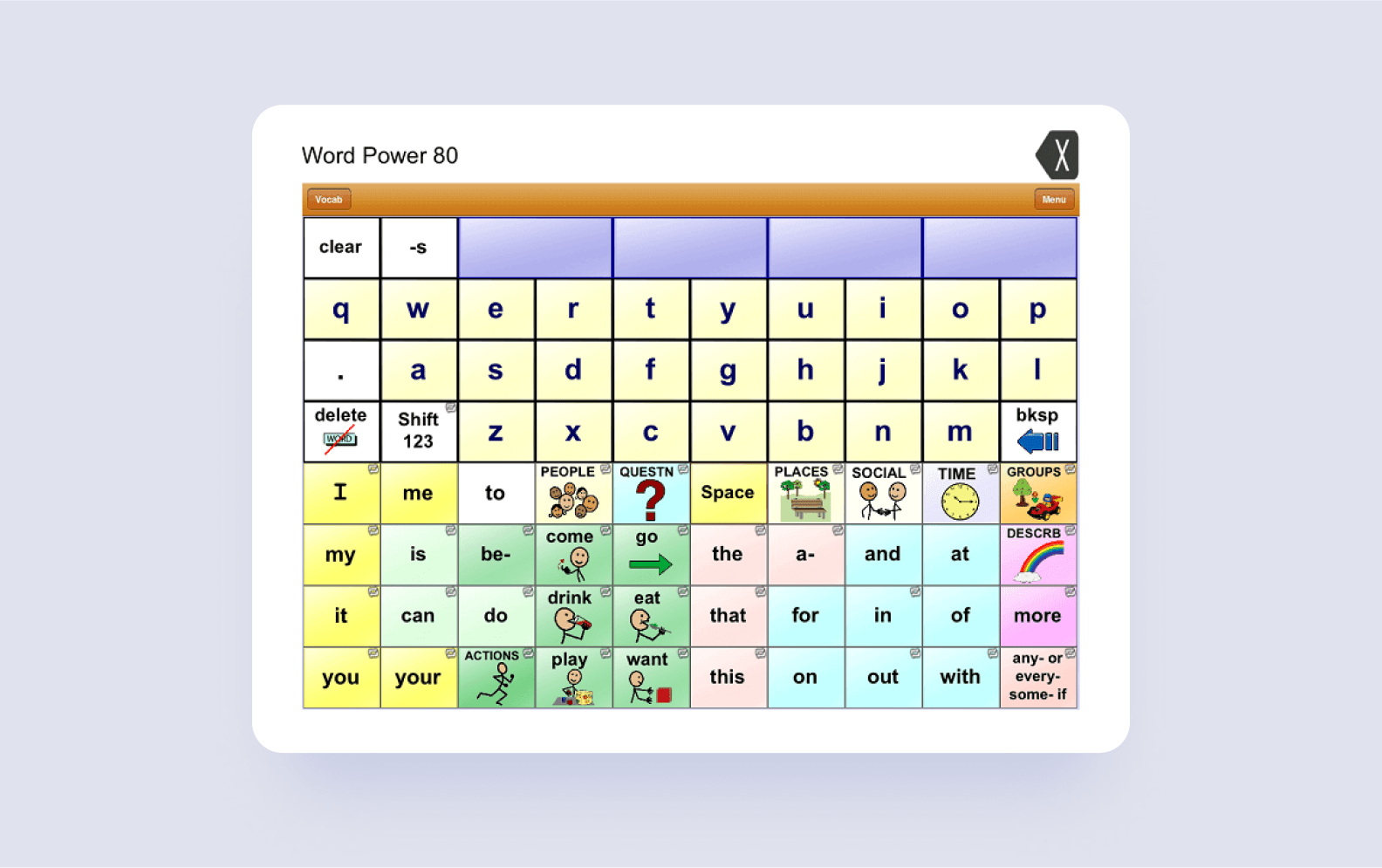 Classic TC with WordPower: everything is simple and easy
Paying $299.99, the user gets access to a convenient application with a built-in dictionary package designed to make communication easier and more intuitive. Classic TC with WordPower is currently available in two languages: English and Spanish. The application plays the words and phrases by means of a built-in speech synthesizer.
Classic TC with WordPower offers users a fully customizable interface and the ability to integrate with popular social networks. Thus, this expensive application can be invaluable for some users.
Safe Session Voice
💰$299.99
Many people believe that their phone calls are being tapped and that Google and Facebook employees are peeping into their private lives through webcams. The Safe Session Voice app allows you to make secure calls by using patented voice encoding algorithms. However, to ensure the right level of privacy, both the caller and the person receiving the call must install the software.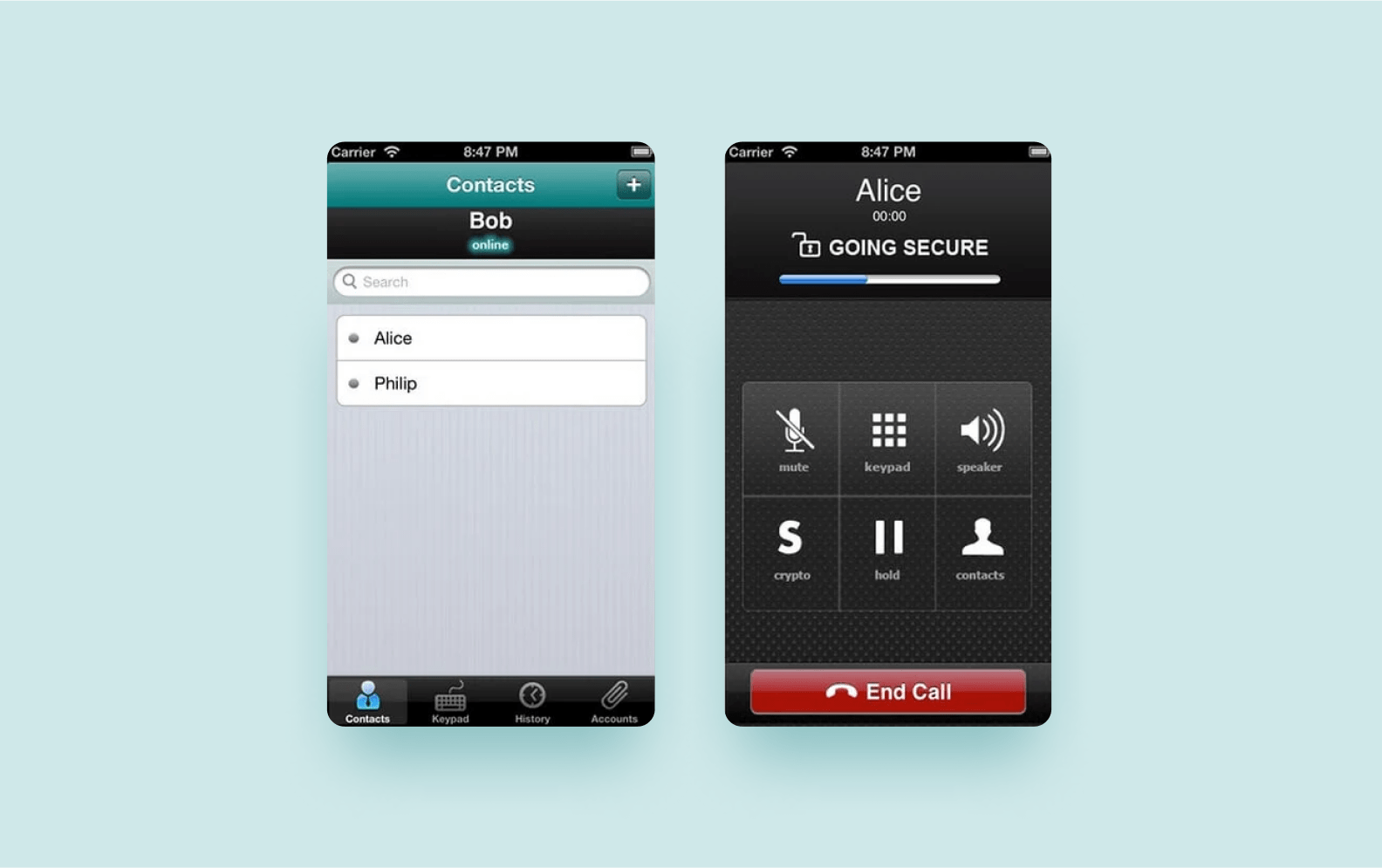 Safe Session Voice — at the gateway to privacy
This is not the most expensive app in the App Store, but its cost should be multiplied by two. For example, Jeremy decides to call his boss, but does not want their conversation to be overheard. He pays $300 and installs Safe Session Voice. But to make the program work, he has to install it for his boss, too, and pay the same amount. Overall, both parties will spend $600, which is a lot. But security isn't cheap these days, and neither are application development services for iOS.
DDS GP
💰$399.99
Dental treatment is not cheap, and neither is the app development for dentists. DDS GP allows the dentist to clearly show his patients the course of treatment. It shows the structure of the human jaw, the location of wisdom teeth, the devastating effects of tooth decay and periodontal disease, and much more, which will allow the dentist to justify the cost of treatment. But you'll have to pay about $400 for it.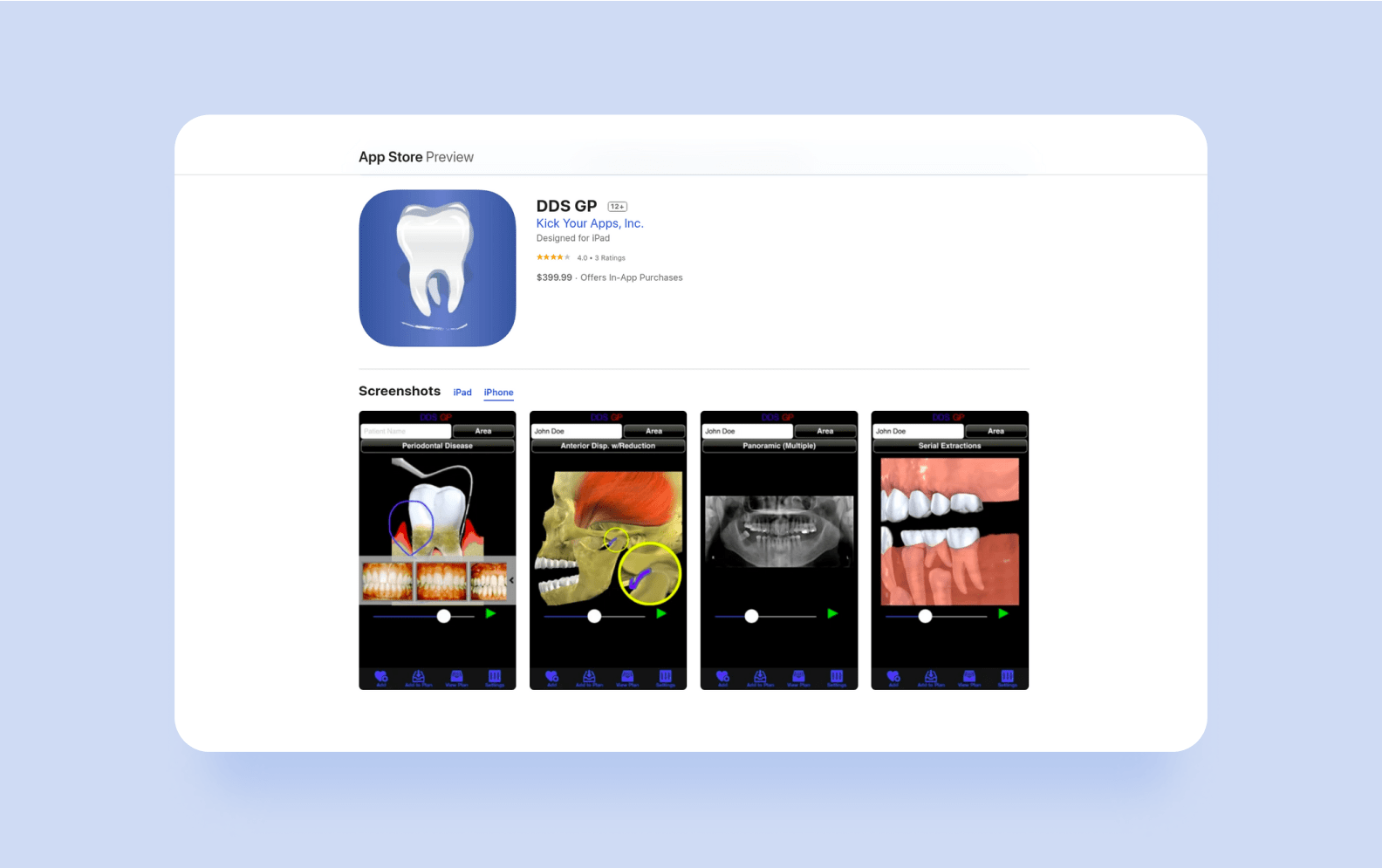 iVIP Black
💰$999.99
iVIP Black is invariably listed as one of the most expensive apps in the App Store. It is a virtual "millionaire's assistant" that gives access to features that are inaccessible to mere mortals. For example, by purchasing iVIP Black for almost $1,000, the user can use priority reservation of rooms in restaurants, establish direct communication with the concierge or receive invitations to private parties.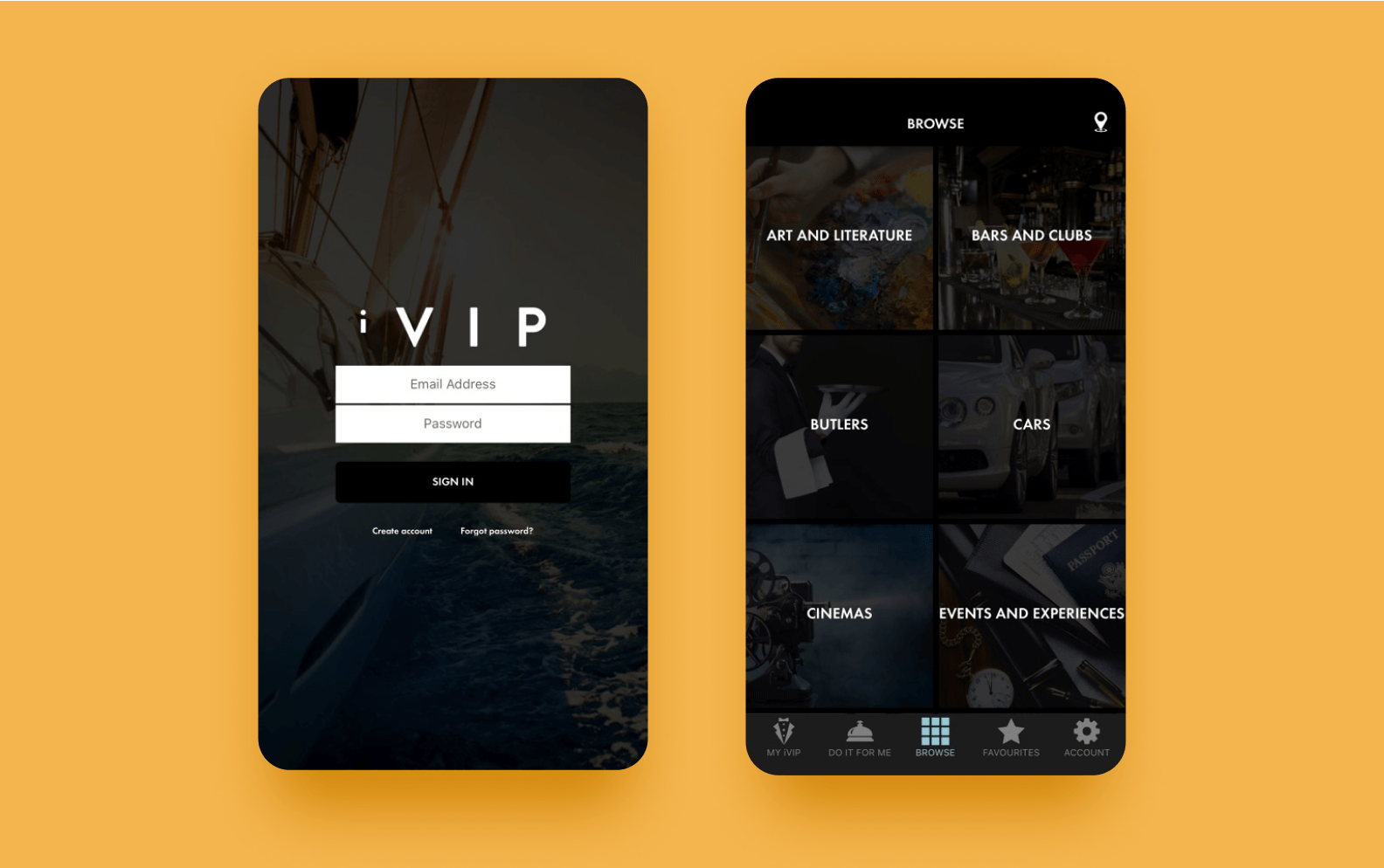 The app also lets you book private jets, yachts and even islands, laying out a red carpet at the feet of a multimillionaire regardless of his direction. Some call iVIP Black an outrageously expensive app, but for someone with a millionaire fortune, $1,000 is not much money.
To use the program, you have to prove your status as a millionaire. To do so, you need to have a solid amount of money in your account. Otherwise, access to luxury hotels and private jets will be denied. At least through iVIP Black.
CyberTuner
💰$999.99
It has been called the most advanced tuner. But that's not the only thing about CyberTuner, it's also the most expensive piano tuning application ever. At $999.99, this program will be more expensive than most entry-level synths. But to fine tune a classical piano, you'll have to shell out a pretty penny. That's apparently what the creators of CyberTuner decided.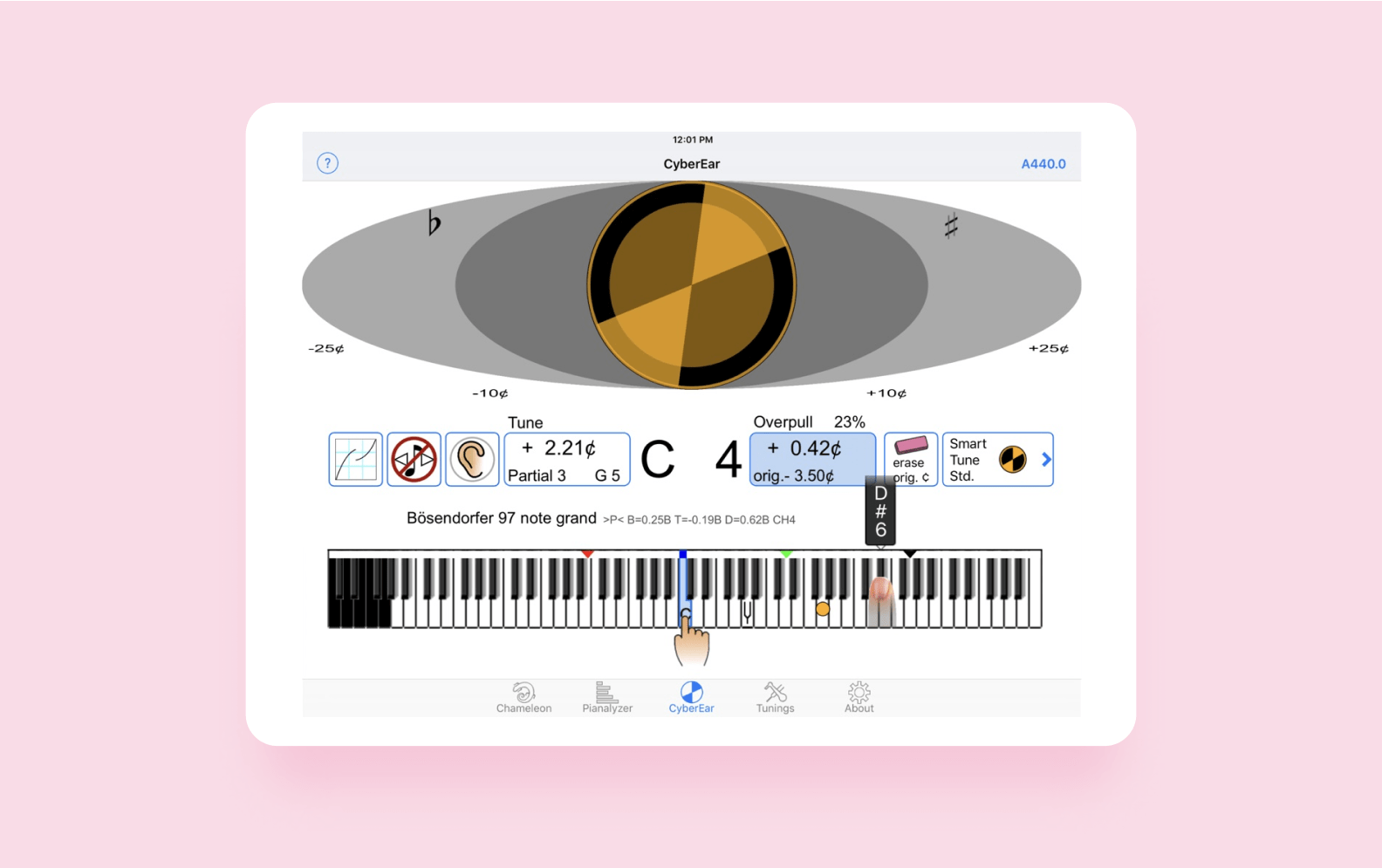 A lot of settings for better sound
The app is designed for setup professionals, offering them the flexibility of customization with an intuitive interface. The app development company occasionally tweaks CyberTuner. However, you will have to pay $79.99 for annual updates.
app.Cash
💰$999.99
According to the developers' assurances, this expensive app is a "stylish cash system for all purposes. app. Cash is capable of replacing the traditional cash register, simplifying and speeding up the payment acceptance procedure.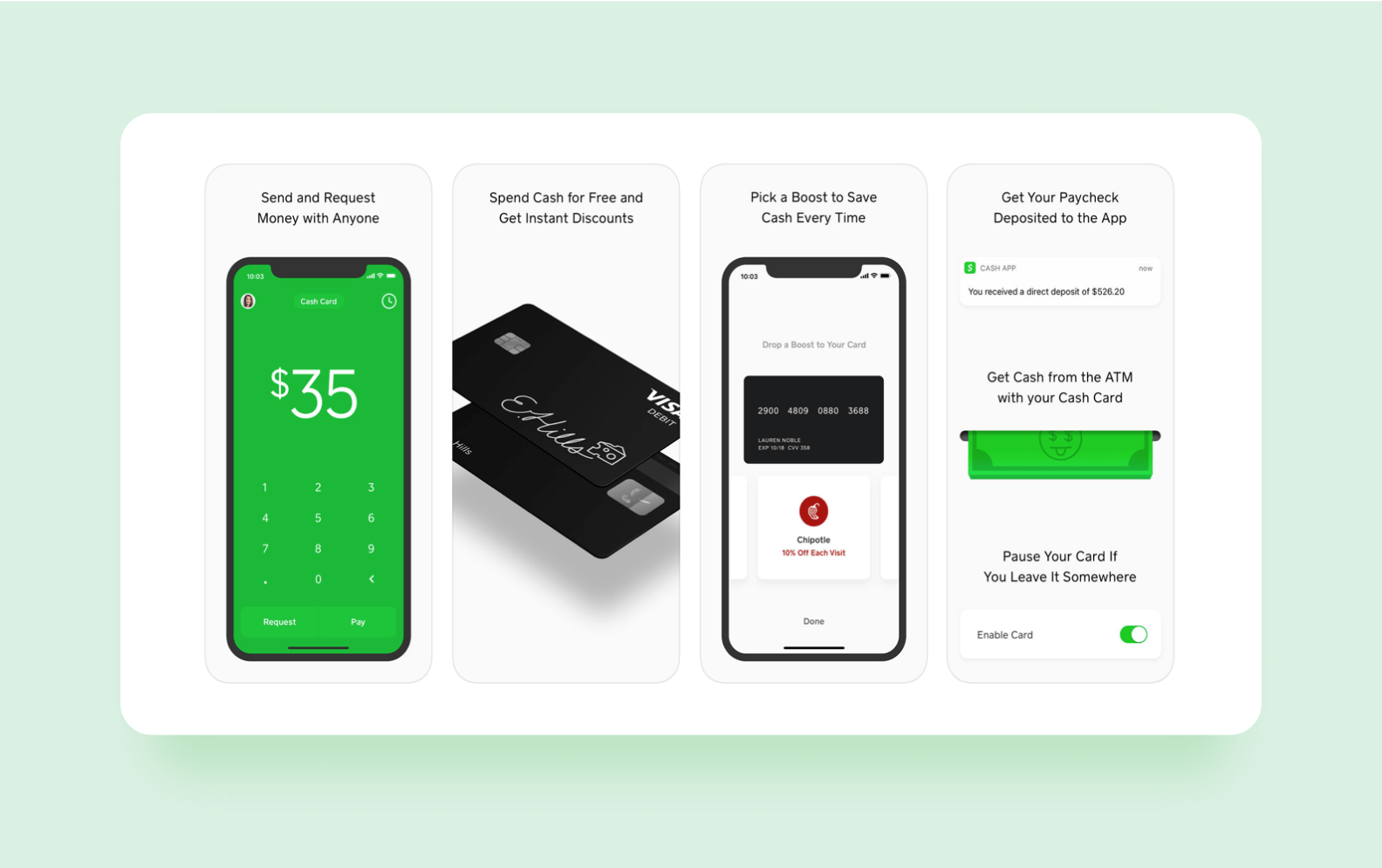 Cash register in your phone
The program is ideal for cafes and restaurants, allowing waiters to use a smartphone to take customer orders. The app.Cash menu is set up like R-Keeper — specialized complexes for restaurant business automation. At the same time, the functionality of the app allows it to be used in any business. The program can even work offline without requiring a permanent connection to the network. Thus, by ordering services for the development of applications, you can get a program for the iPhone with impressive functionality.
At a cost of almost $1000, app.Cash is one of the most expensive applications in the App Store. Nevertheless, the program is an order of magnitude cheaper than installing a traditional cash system, and is therefore a tempting option for small companies.
vueCAD Pro
💰$999.99
Developing apps for iOS is not just for fun, but for professional work as well. vueCAD Pro allows you to view CAD files on your iPhone. They can be downloaded to the device via websites, file sharing, email, iTunes. A special feature of the application is that it allows the user not only to study the data, but also to edit it right in their smartphone.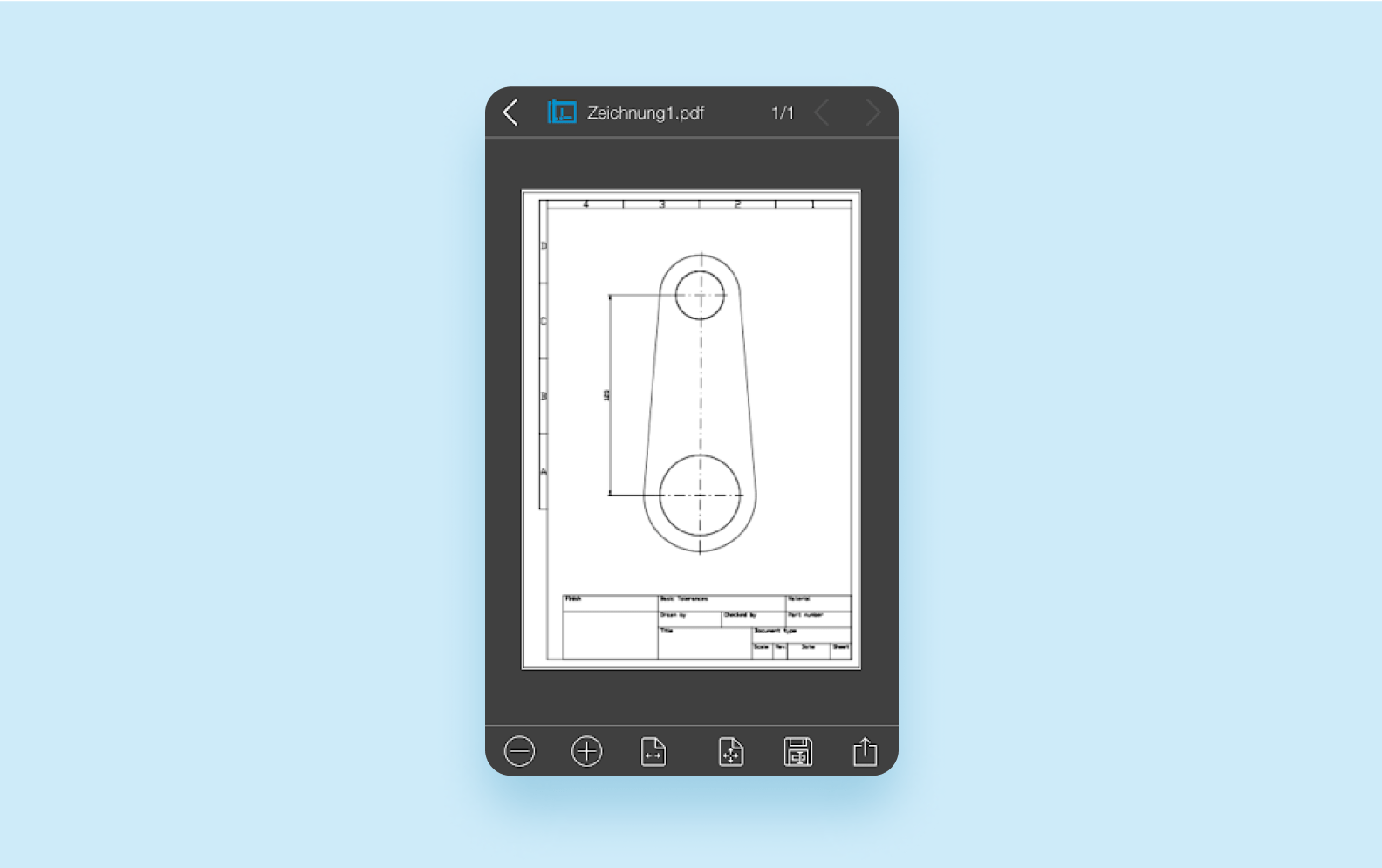 All that you need to design is now in your iPhone
vueCAD Pro includes a professional set of tools and has the functionality of a full design program. To work with CAD files using the iPhone, the user will have to pay $999.99. Although it is one of the most expensive apps in the App Store, it is in demand in the professional environment.
---
Every app has a price
Thus, you can find really expensive applications in the App Store, not every user will be able to afford them. At the same time, many of them are sold well and have high ratings. 
Today, more and more developers offer applications in the freemium format. That is, the user downloads the program for free and gets access only to basic functions. If he wants to use the advanced features of the application, he will have to pay extra for them. This is the option we advise our customers to use in the application.
By setting a fixed price for access to an application, the app development company takes a risk, because not every user will agree to pay for the product without trying it out. Therefore, in today's reality, paid applications are clearly a relic of the past.
In any case, the decision is yours. And if you have a great idea, the Purrweb team will help you to implement it. Our business analysts will help you to evaluate the project, UI/UX designers will design the application interface, developers will convert the design into working code, and testers will make sure everything runs smoothly and accurately. Fill out the form below and we'll get back to you within 24 hours.