COVID-19 showed us how many things can be done online. To realize your business ambitions, there are two options: 
create a new product to solve a problem

become a startupper and make your own product
We have prepared a list of tech startup ideas and told how to check your one for relevance and determine when to start 'doing', not just 'dreaming'. For more convenience, we have divided everything into niches.
IoT (Internet of things)
Many of us have some kind of smart device. For example, using a smartwatch you can check your health indicators, or a smart air conditioner can ventilate the room before you get there. But now the Internet of Things is evolving to ease the burden in many areas of our lives.
Here is an example from us: Vendify — a tech app for smart refrigerators. The customers came to us with an idea: the user comes to the refrigerator, scans the QR code on it and sees the items inside. Then he selects the necessary products, picks them up from the refrigerator and does not think about paying — the app charges off the money from the card independently. And that's all. And no queues.
What other tech startups ideas are there in this area?
1) Patient monitoring
Remote patient monitoring is one of the most demanded tech startups ideas in the healthcare industry. It is impossible to cure chronic diseases, and there is no opportunity to put a doctor to observe each patient. The device will measure, display and record blood pressure, temperature, heart rate, and respiration rate. And if any of the indicators goes off from the norm, the device will inform the doctor about it.
2) Smart sensors in manufacture
IoT devices can monitor production processes. This way you can quickly find out why the quality of products has decreased or deliveries have been delayed. About 35% of manufacturing companies in the United States use such installations and plan to convert more institutions to electronic monitoring systems. So routine production processes will be performed using robots connected to the Internet of things.
3) Cash systems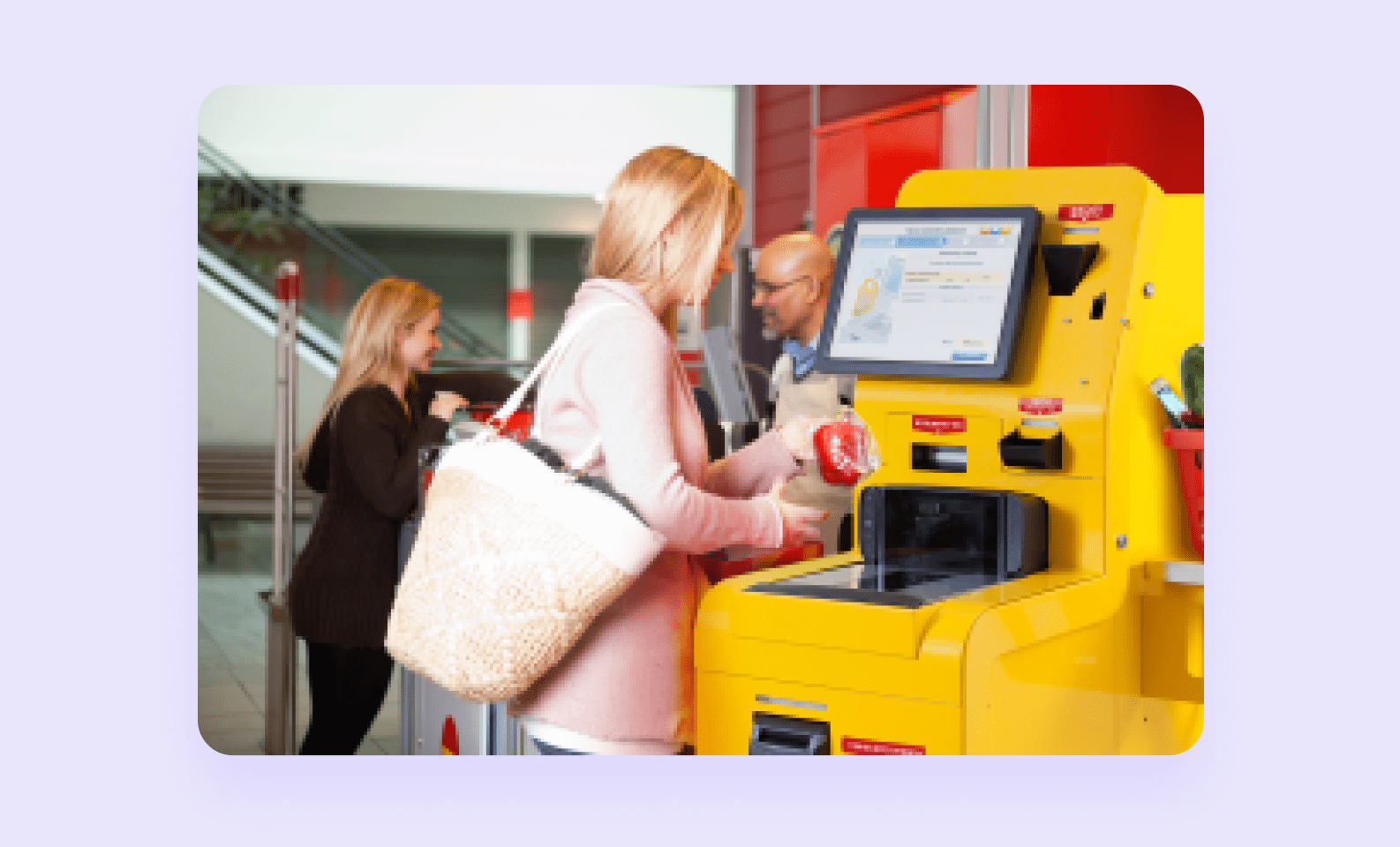 One of the most forward-looking tech startups ideas for the retail sector is the self-checkout. You've probably seen them in, for example, Leroy Merlin. Each item has an electronic tag that the sensor system reads when you put it at the pay machine. This approach helps to increase sales — you can make purchases faster and reduce the cost of maintaining cashiers.
4) Smart shelves
Smart shelves is a technology business idea that can track positions at the store and save time for workers. If an item is missing from the shelf, the device will send a request for restocking. Smart shelves will also note if the price tag does not match the position and fix thefts.
Smart devices in the sales area help store owners save money on running their business. With their help, buyers can find the product that they need, find out all characteristics or check if there is an item in the stock. But the coolest thing is that robots can speak any language!
5) Big data storage and analysis
The Internet of things will help managers make decisions about the future development of the enterprise. Programs that work with IoT devices will be able to collect data such as timeline of enterprise performance, demand for different positions, prices of materials and trends in local markets.
Foodtech
The food tech niche includes many parts: food preparation and delivery, agriculture and ecological sector, vegan solutions. Working with quality products and reaching the right audience will help your startup stay relevant.
Here are some tech startups ideas to inspire you:
6) Personal chef
Once we made a food tech startup — Talentum, an online service for delivering homemade food for those who are too lazy or have no time to cook themselves, or for those who are tired of fast food. The accent is not on the food itself, but on the people who prepare it.
Taking Talentum as an example, we can realise that even with a set of options familiar to many, the service can change and become better in favor of the audience. This point can be critical to the success of your startup.
7) Coupons and discounts
Most of us know about coupons and discounts at KFC or McDonald's. Most restaurants use this system as a marketing tool. Instead of downloading the app of each restaurant or visiting the website, it's easier to find out about all the offers in one place. This way the user is more likely to find out that there is a 1+1 promotion on a burger from his favorite restaurant on Wednesday.
8) Online restaurant reservations
Online restaurant reservations is a tech startup idea that exists only as a side effect for most online product companies. However, independent restaurant booking portals have a bright future as this is a relatively new concept and not many provide this service exclusively.
9) Food constructor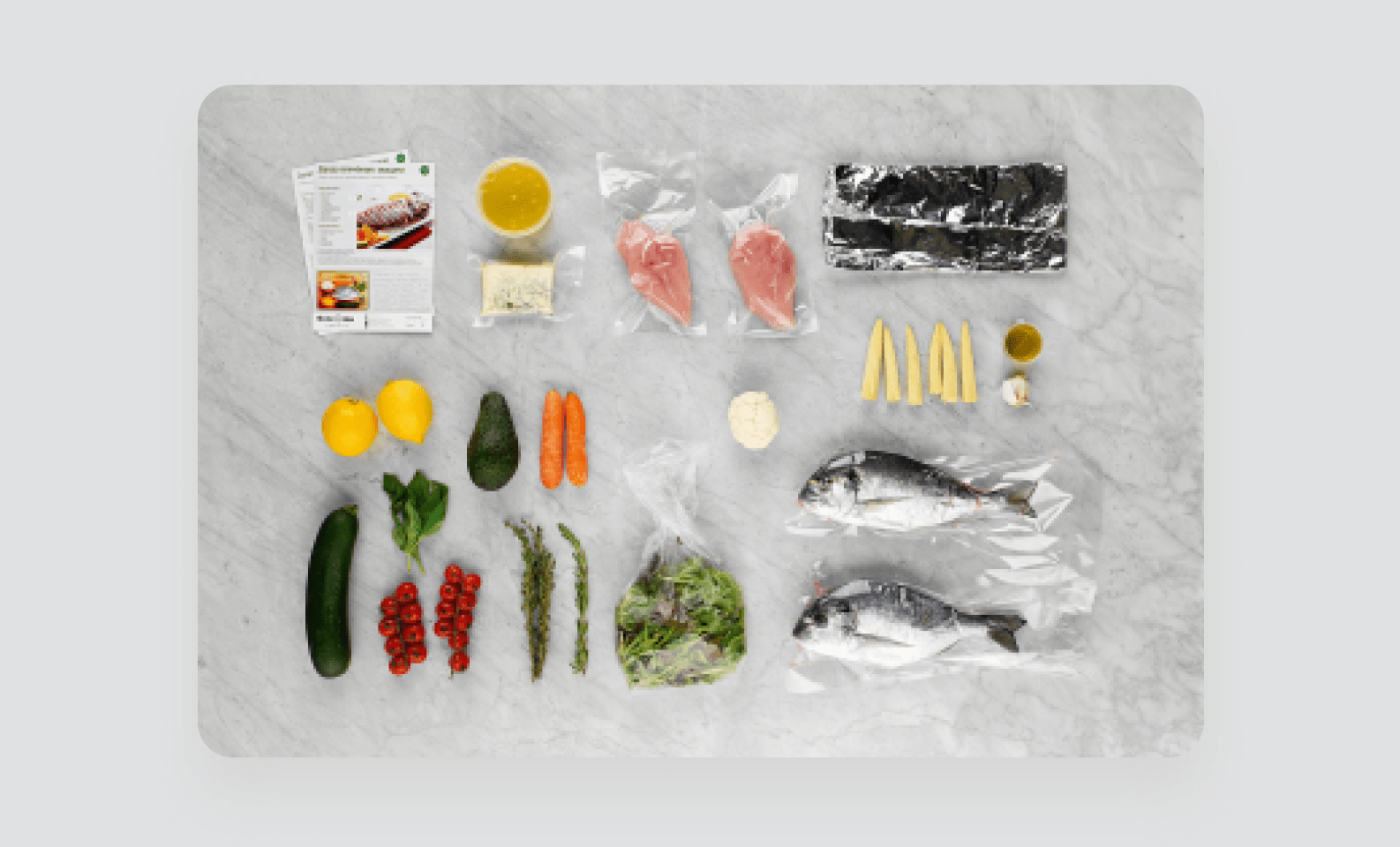 Besides the standard food delivery, there is an option to gather your lunch or dinner from the usual products that the courier will deliver. Users are interested to know the composition of the food, even if it takes some time to cook the food.
On the one hand, customers are attracted by the fact that this will save them time. It's faster to deliver products that have already been washed and weighed than ready-made meals. 
On the other hand, it is difficult to please the tastes of a large number of people. For example, not everyone will be satisfied if they will have to eat buckwheat twice a week or get a product that a person is allergic to. It's better to focus on a specific audience, like nutrition for athletes.
10) Advanced delivery system
Some startups are so excited about drones delivering food that they have already begun testing this idea. AI technology is used to track location so you will receive your order without delay. The entertainment industry lives on almost the same volume at night as it does during the day, so this food ordering service is more relevant than you think.
Wellness
These days, you can train with a gadget, monitor your health, walk, sleep — you just need to find the one you like more.
Here are some tech startups ideas in this niche:
11) Virtual training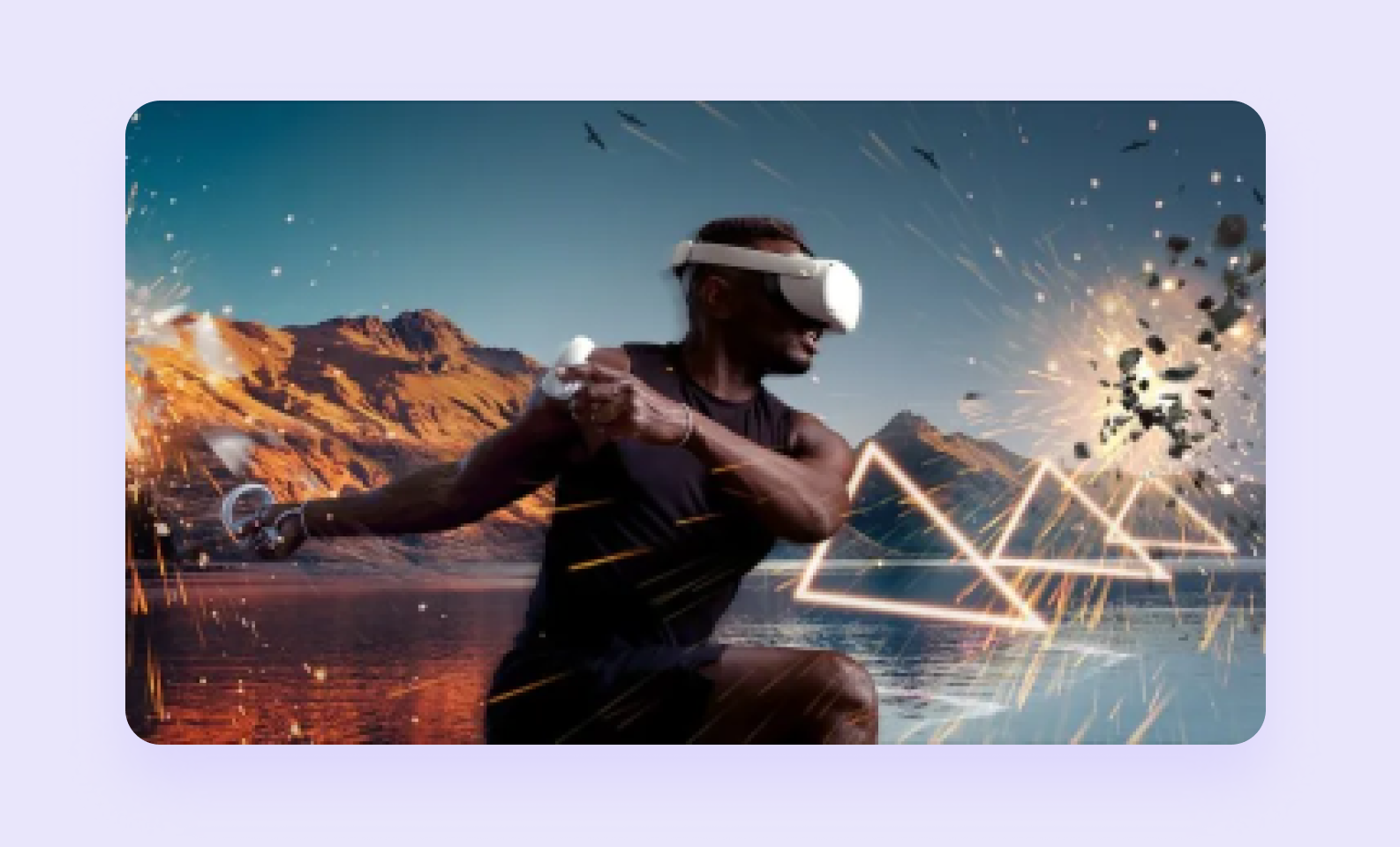 Fast switching between different locations and the opportunity to feel like in a real boxing ring or stadium — that's what VR function makes possible. This technology is not perfect, but now you can experience what it is like to fight with a real fighter. The app will estimate your force — don't worry, you won't be able to punch anyone 😀
Another example is Supernatural. After a quick stretch with a trainer, the music turns on, and triangles of targets begin to fly towards you. Your task is to knock them down with virtual batons in your hands.
12) Emergency call
In our time, the percentage of people suffering from anxiety and panic attacks has greatly increased. This is due to the fact that the world is changing rapidly, and it may be more difficult for some to adapt. For such people, emergency assistance apps can become an island of peace. 
It can work in the case of a panic attack — the app will send a request to your friend and he will come to your aid. Or if a person feels bad physically. A concrete example — Ms. Johnson, y.o. 89, felt unwell and just pressed a button in the app — the hospital received a request that she needs help. Or another example — you are afraid to let your kids go to school alone. To be more confident for your child, you can also install the emergency assistance app on his phone.
13) Online medical assistance
Online consultation app with a doctor connects a person with the right specialist without going to the hospital. When the pandemic striked, we realized how important it is not to leave the house and receive the proper range of medical services. Patients can easily search for a doctor using filter options like symptoms or anamnesis. This app can be useful for people to check the reviews and ratings of doctors before contacting them.
14) Nutrition control
With the nutritional tracking app, users can follow their eating habits, counting calories, and staying hydrated. You can enter the name of fruits, vegetables and other foods to get information about their nutritional value. Or find healthy recipes. The goal setting option will help for more user engagement.
15) Meditation
And again about anxiety 😀 Meditation seems like a really cool solution to stay in the ranks. Finding time to do nothing and silently listen to your body is not an easy task. The app will help you add 10-15 minutes of meditation practice to your daily routine. You can also add audio instructions, music library, breathing practices, posture correction exercises to make your tech app stand out. These apps can be used to improve sleep as well.
Travel
Planning plays an important role in travel and vacations. For some people, this is a pleasant process, but for others it is a nightmare. Find tickets cheaper, think over a route in order to have time to see everything, find time and just lie on the beach… Everyone has a need for good rest, so we think that travel apps will not soon lose their relevance (if you don't agree, take the robot test again: D).
Here are a couple of tech startups ideas for travel:
16) Social network for travelers
You can look for a travelling partner on Instagram — there is really a sea of ​​profiles with a description 'I love traveling", but you will have to write to them to find out all the details and preferences. But in a special place  users will provide all the necessary information about them, and you just need to set up filtering — and go.
What else will the user like?
discussion forum, GPS-based maps,

route planning tools,

location-based image and video sharing,

review system for tourist accommodations,

budget travel guide for tourists.
17) Car rent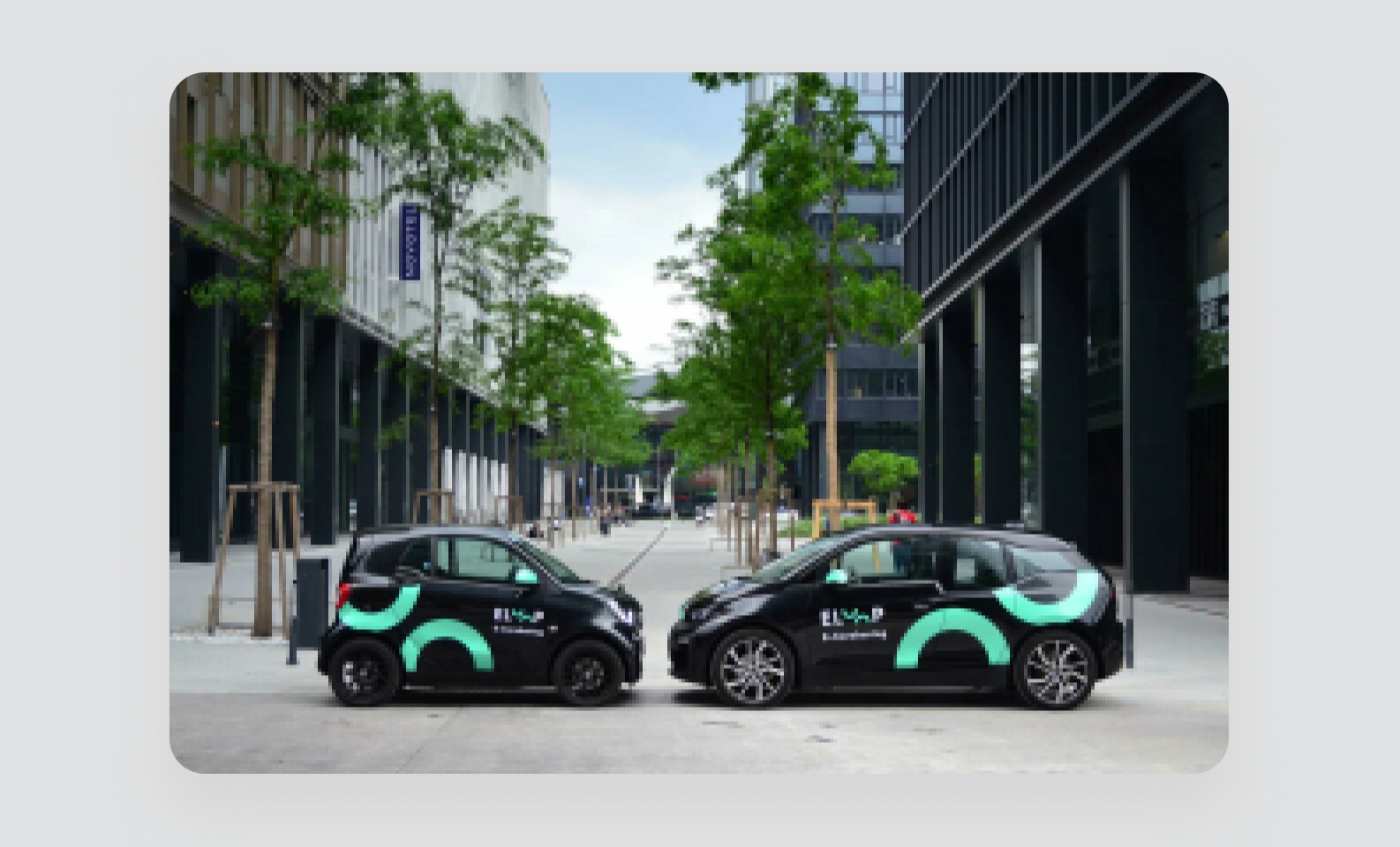 There is a certain percentage of people who have a license to drive, but they do not have their own car. They prefer to call a taxi or go down to the metro, but rent a car on the trip. A car sharing app for travelers who, for example, want to explore new places on their own, and not to worry about public transfer. Users can pick different types of cars — for mountain trips, for sea or over rough terrain. Moreover, your app may offer car rentals for a day, a week, or even a month.
18) Language help
This tech app can scan and translate conversation and text in all languages of the world, including different dialects. It works even if the Internet is not available, the user will be able to communicate with the locals. Such a service will be a cool helper for those who want to do a small talk with the locals and find out more information about the place where they arrived.
19) Flights
This niche already has a big headliner. This means the fact that such services are very popular. This tech app contains everything you need for convenient travel planning. The platform will help you evaluate all the options for your travel, flights, hotels and travel packages.
20) The enemy of jetlag
Traveling is one of the most interesting options in our life, and I don't want to spoil it with jet lag. At the end of 2018, a group of neurophysiologists released their first product — a service for changing time zones. They used sleep neuroscience and circadian rhythms to help create a personal jet lag plan tailored for the user.
Real estate
Real estate companies face strong competition, so in their interests to make sales as soon as possible. Therefore, it is necessary to improve the quality of customer service and the level of customer confidence.
A technology startup idea in real estate is a solution that improves efficiency and helps realtors promote their services through user-friendly tools such as apps. If you are already a real estate business owner, you can develop a startup to support your brand.
21) Buying and renting houses
When you buy or rent a house, you have to consider hundreds of proposals and collect plenty of necessary documents. You can make the process boring and difficult, or you can provide users with a better user experience and help them make choices that will stick in their minds. Include in the app information about the buying process, specific positions and profiles of owners and tenants. The app should answer all pressing questions and make the search as comfortable as possible.
For realtors and those who just want to rent their free space, this service will be a cool assistant for consulting with potential clients. You can use the app to show them how the process works.
The tech app can be the main channel of communication between users, so they can easily contact each other if any questions arise.
22) Real Estate investments
Suitable for those who are really looking for real estate deals on the market. The tech app should have a complete database of properties available in different areas, states or countries.
Add to your investment app a selection of relevant and latest real estate news. It is better not to overuse technical terms, but use simple phrases that are understandable to a layman.
23) Calculator
Your tech startups ideas can be a calculator, you can go in two directions:
The process can be delayed due to the fact that mortgage payments are not always quick. A visual calculation with details and costs can instantly give an idea of ​​how much the customer will need to pay according to the parameters. Also, the tech app will help you to always be in touch with the client.
It is difficult to calculate the cost of repairs down to the penny — there are too many tasks that require an exact solution. Starting from finding a location, choosing a contractor and ending with installing windows in a nursery, purchasing real estate can entail a large expenditure of resources.
The tech app can quickly calculate how much a general repair will cost in accordance with the indicators. Then this data can be easily exported into a report and sent to clients by email for convenience.
24) Real estate of another dimension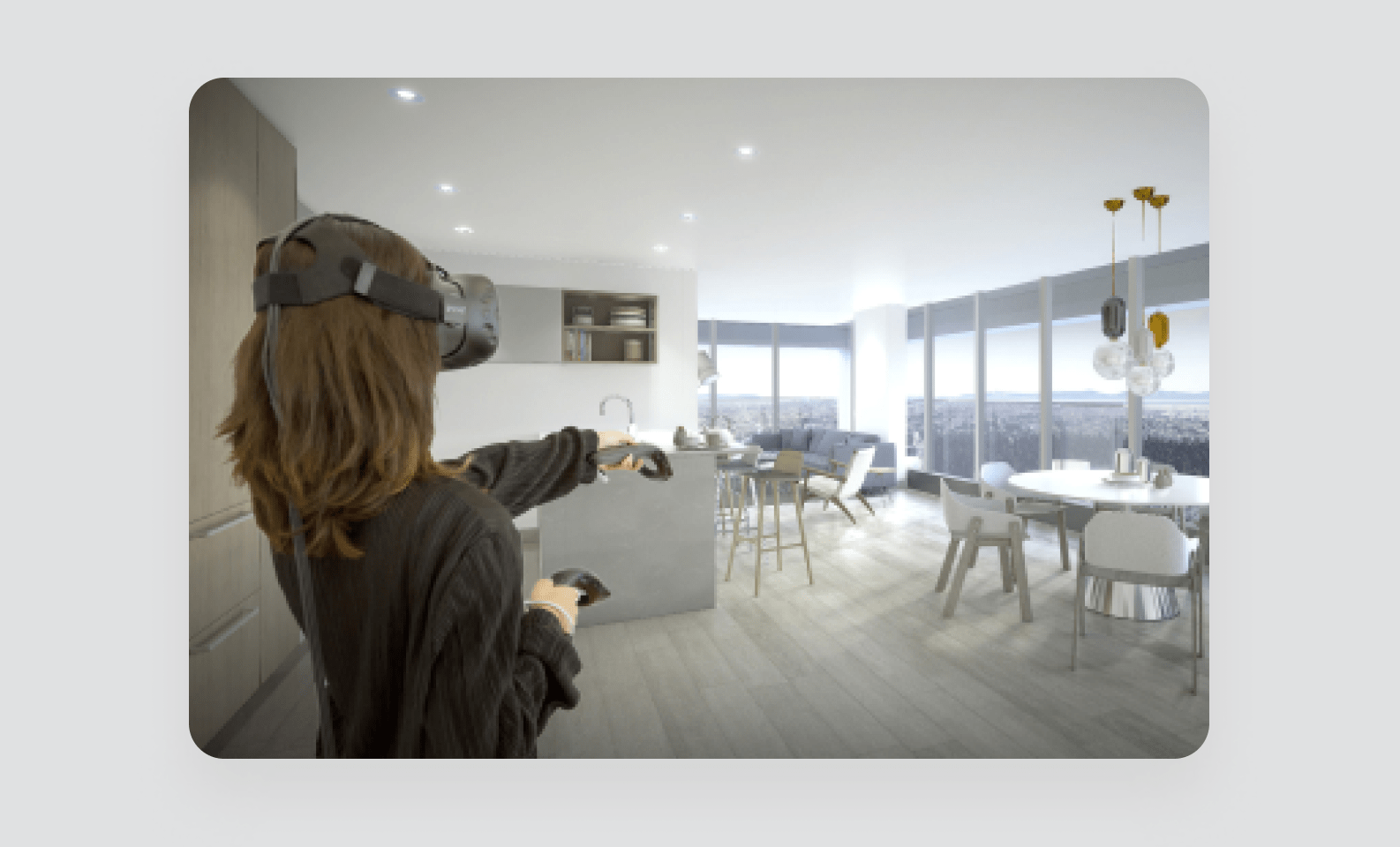 The display of real estate objects using AR/VR technologies improves the old mechanism of viewing an apartment before renting or buying. Statista predicts that AR/VR technology in the real estate sector will reach $ 2.6 billion by 2025.
These technologies will make it easier for realtors, as they will help people inspect objects at any time from anywhere. This way clients save time and money on home visits. And real estate companies will be able to close the deal earlier. AR/VR virtually displays all interior elements, and buyers visualize the property with its interior design.
25) Finding potential tenants
Attracting potential customers is based on selling a property. This is how the guys at Airbnb started. When they first launched their product, they had a pool of people with living space and they were looking for people to share.
The tech app will ensure you actively interact with potential customers. You can ask users to leave their personal information. This information is stored in the CRM system and is used to create customer profiles and optimize sales.
By the way, we are experienced at lead generation tech apps, which became a great cold selling tool.
Social interactions
Social contacts and well-established communication are an essential part of the life of modern people. With the help of tech apps, you can search for friends, keep in touch with your family, find out the latest news and view content in a convenient format.
26) Dating
The dating market is estimated to be over $9 million in 2024. I designed dating services to bring people together — for romance, friendship, or overnight sex. Users view other people's profiles, like or dislike them and chat. For a startup to be successful, you need to define your niche. In addition to the hyper-popular Tinder, there are other representatives in this segment, for example, Grindr — a tech app for finding friends or partners from the LGBT community — had 3.8 million active users in 2018. Or Pure — anonymous search for a sexual partner.
27) Video conference
Video calling ideas for startups gained popularity during the first outbreak of COVID-19 and still help with many problems. Remote work or just communicate with people from different parts of the world — users can always stay in touch. There are several types of video calling tech apps:
video conferencing for a large number of people — Zoom

messengers with video chat — WhatsApp

video chats for gamers — Discord
A must-have feature for such tech apps is end-to-end encryption. The message is encrypted on the sender's device and decrypted only on the recipient's device. Information is transferred from the recipient to the sender. Thus, the confidentiality of information is preserved, and user data is always safe.
28) Messenger
Social contacts and well-established communication are an integral part of the life of modern people. With the help of chats, you can keep in touch with family, friends, find out the latest news and make an appointment with a doctor. In 2021, 2 billion people will have WhatsApp on their phones! But the question arises: how are messengers monetized? For example, in-app ads. You can create a collaboration with a brand and release a customized sticker pack. This strategy allowed the Japanese messenger Line to earn over $10 million in a month. Or use a Freemium strategy like Slack does. This is when users have access to functions that reflect the main essence of the product.
29) Online streaming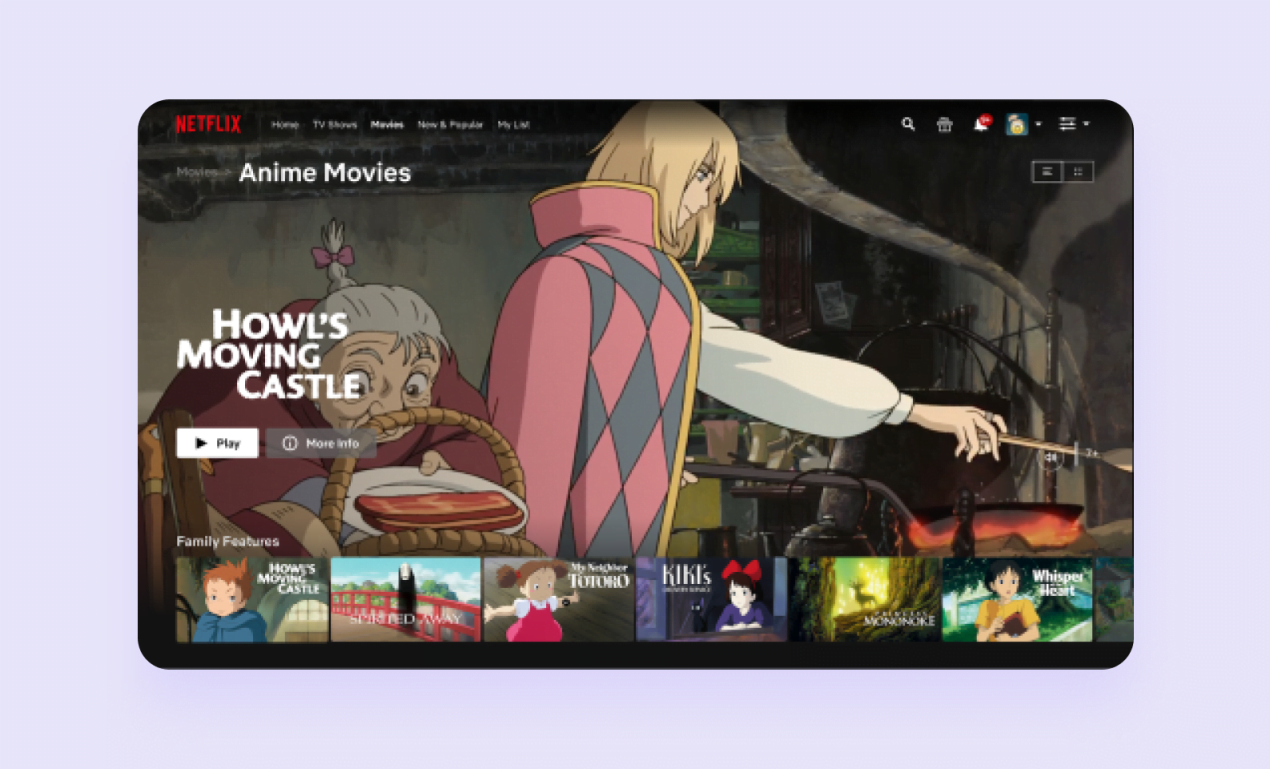 The demand for quality video content is growing, and the opportunity to watch something now attracted people close to their interests at a convenient time. By 2023, 2.72 billion people will watch live or on-demand video on their mobile devices.
There are several options for streaming services:
VOD (Video-on-demand) or video on demand.

Search for movies or TV series through a search engine in the catalog. For more user engagement, a smart recommendation system is used based on their requests.

Time-shift function.

Watching TV programs, supplemented with rewind and pause functions.

Live TV broadcast. We are not sure that most users now have a TV at home, but they definitely have a smartphone or tablet. Therefore, TV providers attract audiences from devices, for example Hulu

.
30) Podcasts
Another technology business idea that you can release — Podcasts tech app. Podcasts have gone mainstream and attract tens of millions of people every week. People like Joe Rogan are now better known for podcast episodes than for their work.
Podcasts are popular because of their portability. Anyone can listen to podcasts while driving to work or preparing food, without needing to be distracted by the visual part. Also, podcasts are a space for different topics, like, for example, Youtube, only in audio format — raising children, buying a car or choosing a country for a vacation. You can agree to release interesting podcasts exclusively for your site. You will need to invest more money, but it will pay off in the number of users that your service attracts.
Summary
Startupperss want to come up with technology business ideas that no one has come up with before, but in fact, every idea has already been implemented. Most of the world's problems already have solutions. It is not necessary to try to reinvent the wheel, but to find an idea how to improve existing solutions, because it is possible to come up with unique features, and a new solution is already more difficult.
As a startupper you need:
determine the problems that your product should solve,

study the market and take the best from competitors,

take into account their mistakes and implement your idea

collect feedback from customers and continue to improve your product
At Purrweb, we follow the MVP approach to developing technology startups. MVP is the first version of the product that includes the core functionality. Inspired by one of our tech startups ideas or came up with something cooler? Write to us — we will help with the realization!