What is CX and why startups need to know about it 
Customer experience (CX) is an impression you make on your client. It includes all the interactions with your product, from scrolling between app screens to customer support requests and marketing emails. More advanced technologies gave birth to more advanced customer needs. Your clients expect seamless, simple, and convenient service — they want good customer experience. 
Let's get back to our flower shop example. Developers should consider that clients want to order bouquet deliveries for any date, including urgent, in a couple of clicks — and they expect their requests to be sent to vendors right away. If delivery is late, vendors don't provide expected products, or your app mechanic is inconvenient — the client will leave.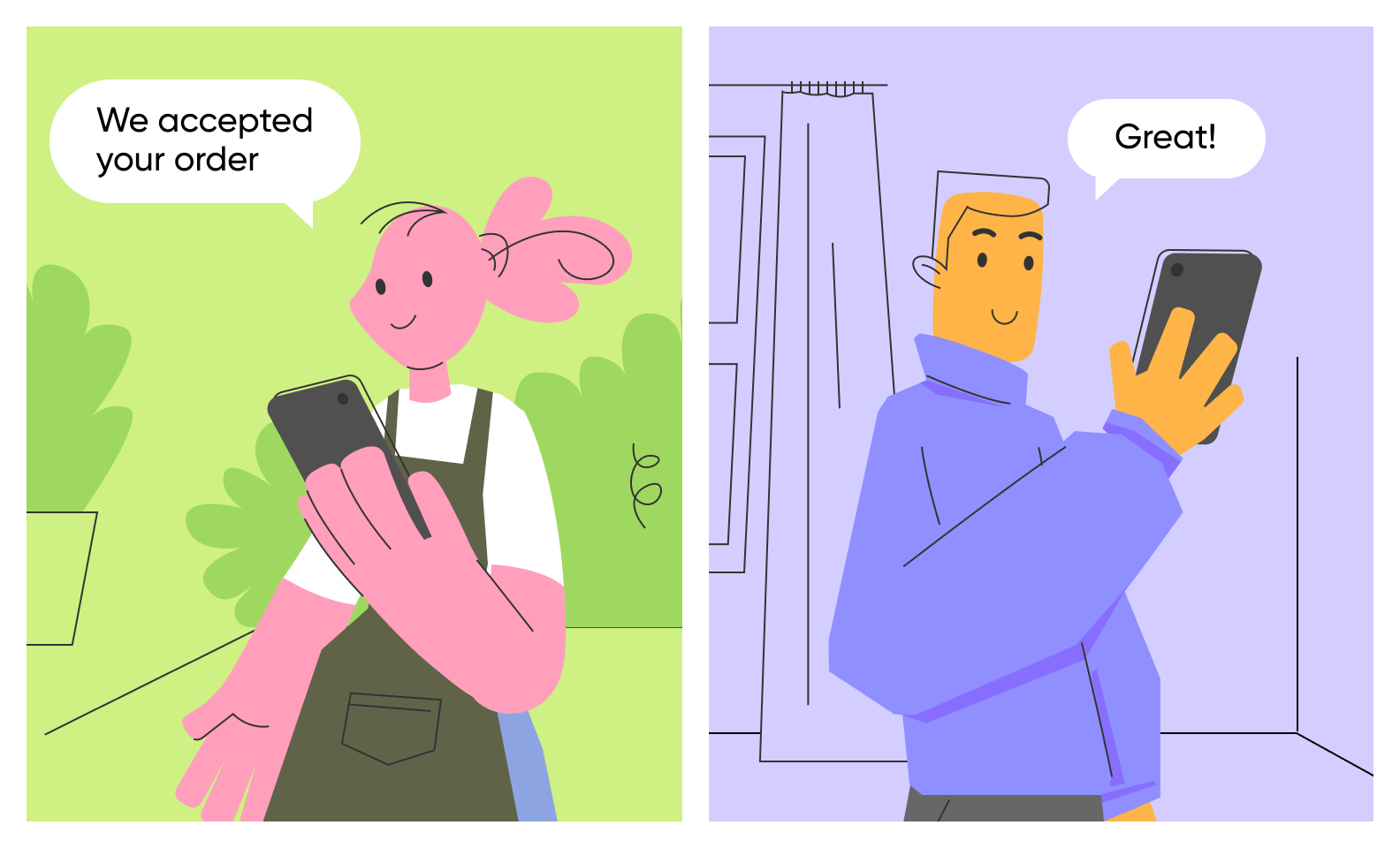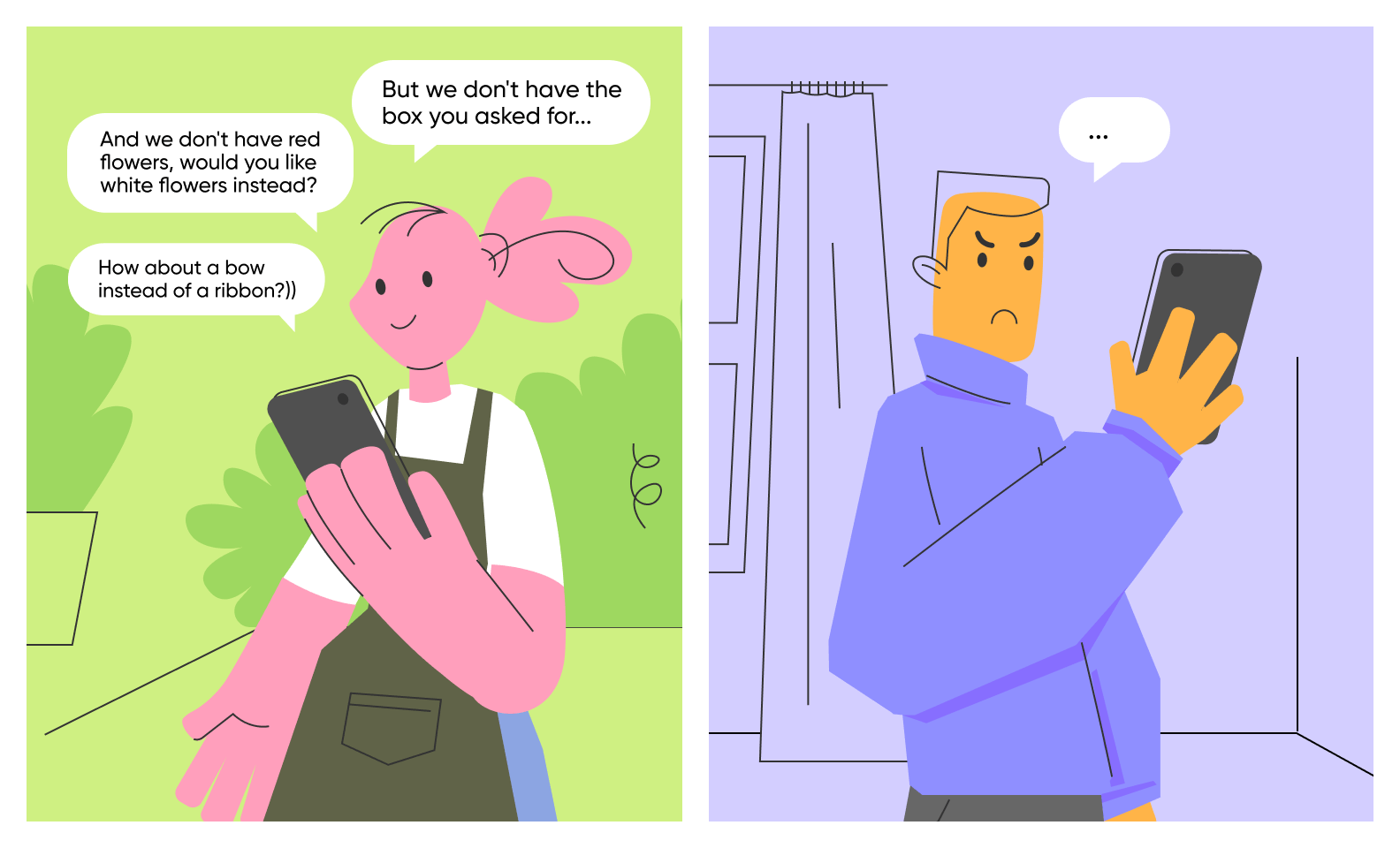 According to the research conducted by Apptentive: 
90% of customers base their first impressions on app ratings,

79% of customers read reviews before downloading,

55% of customers read reviews before their first in-app purchase.
This implies that negative reviews not only reduce customer loyalty but also keep potential customers away from your product.
What's the difference between UX and CX? 
UX and CX are different concepts with different goals.
UX (user experience) is an interaction between users and products like web or mobile apps. This is an instant impression — it happens when clients switch between app screens, push buttons, scroll the news feed. A good UX is a simple and self-consistent interface.
UX design aims at creating logical and convenient app visuals that would be pleasant to interact with.
But customer experience has more interaction levels. It's the tone of voice, purchases and subscriptions, and customer support. CX is a long-term relationship with your product, from brand recognition to deleting the app.
Customer experience aims at increasing the users' trust and satisfaction, improving their opinion on both your product and your company. CX specialists look for the best communication methods by analyzing a lot of metrics. For example, how clients react to promotion strategies, their opinion on customer service, and the convenience of the product. 
Basically, UX is a part of CX because interaction with the product is a part of the general impression of the company.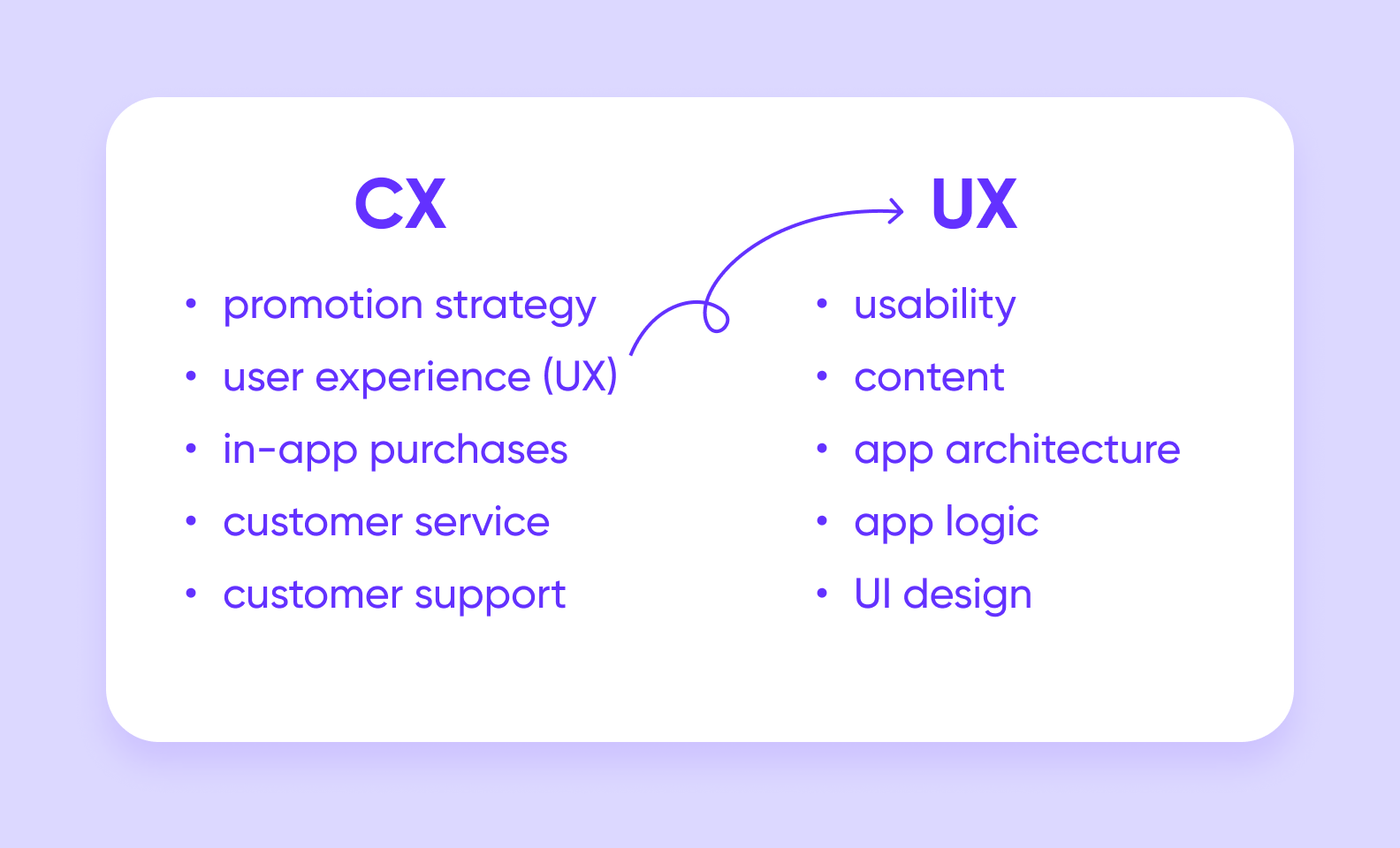 How to build an effective CX strategy
So, customer experience is important when it comes to market success. Follow these 4 principles to build an effective customer experience strategy: 
1. Create a customer journey map
Walk a mile in users' shoes by following the client's path from problem to payment. For example, a flower shop app can have a customer journey map like this: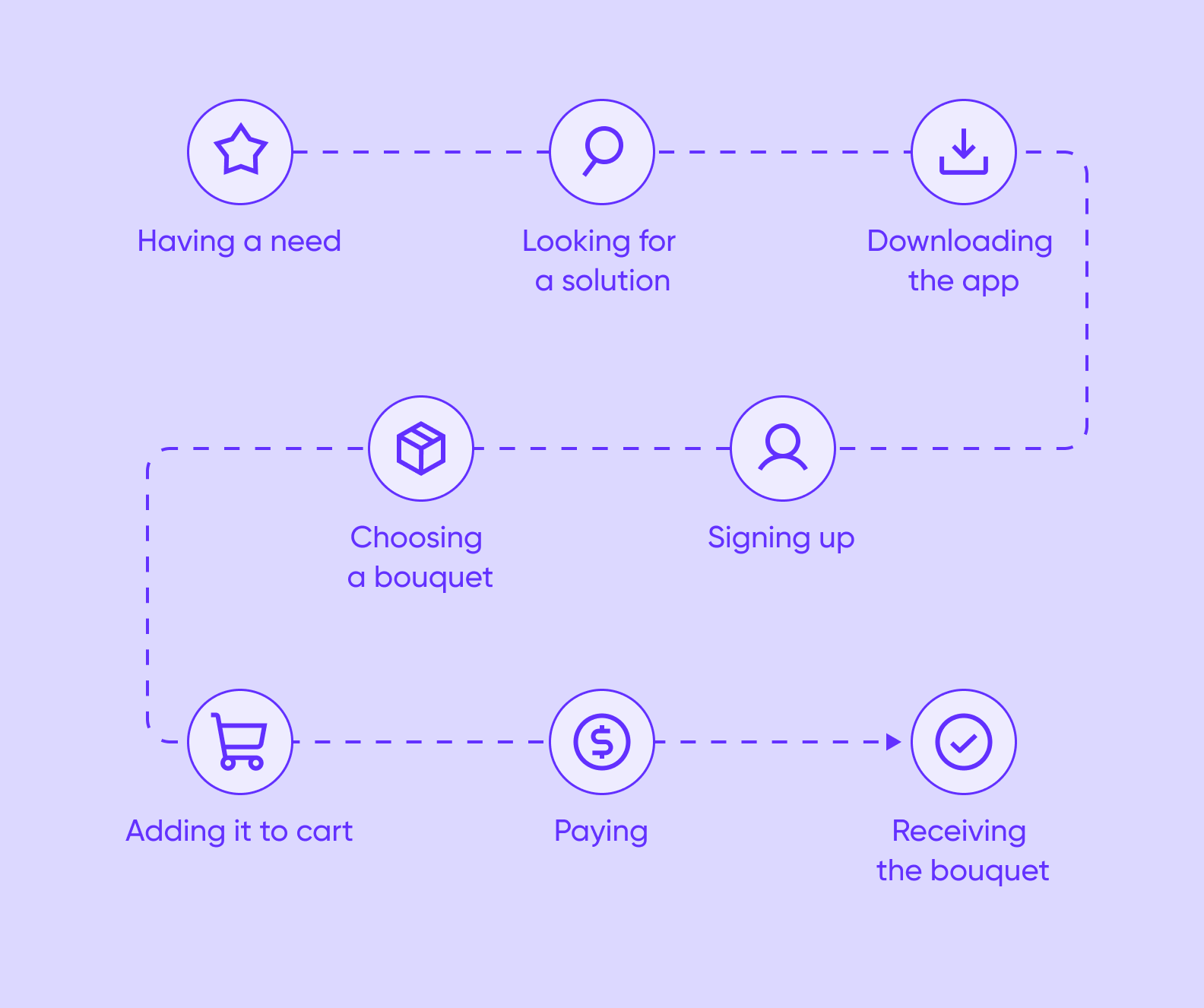 Customer journey maps allow you to locate CX bottlenecks using reviews. For example, order processing is too long, which causes urgent orders to be delayed. Or users leave filled carts too often — to address this, analyze the app interface.
2. Analyze customer satisfaction
Make a survey to find out how happy your customers are. You can send them surveys after the trial period expires or add a couple of quick questions as in-app pop-ups.
3. Calculate your churn rate
To define your monthly churn rate, use this formula: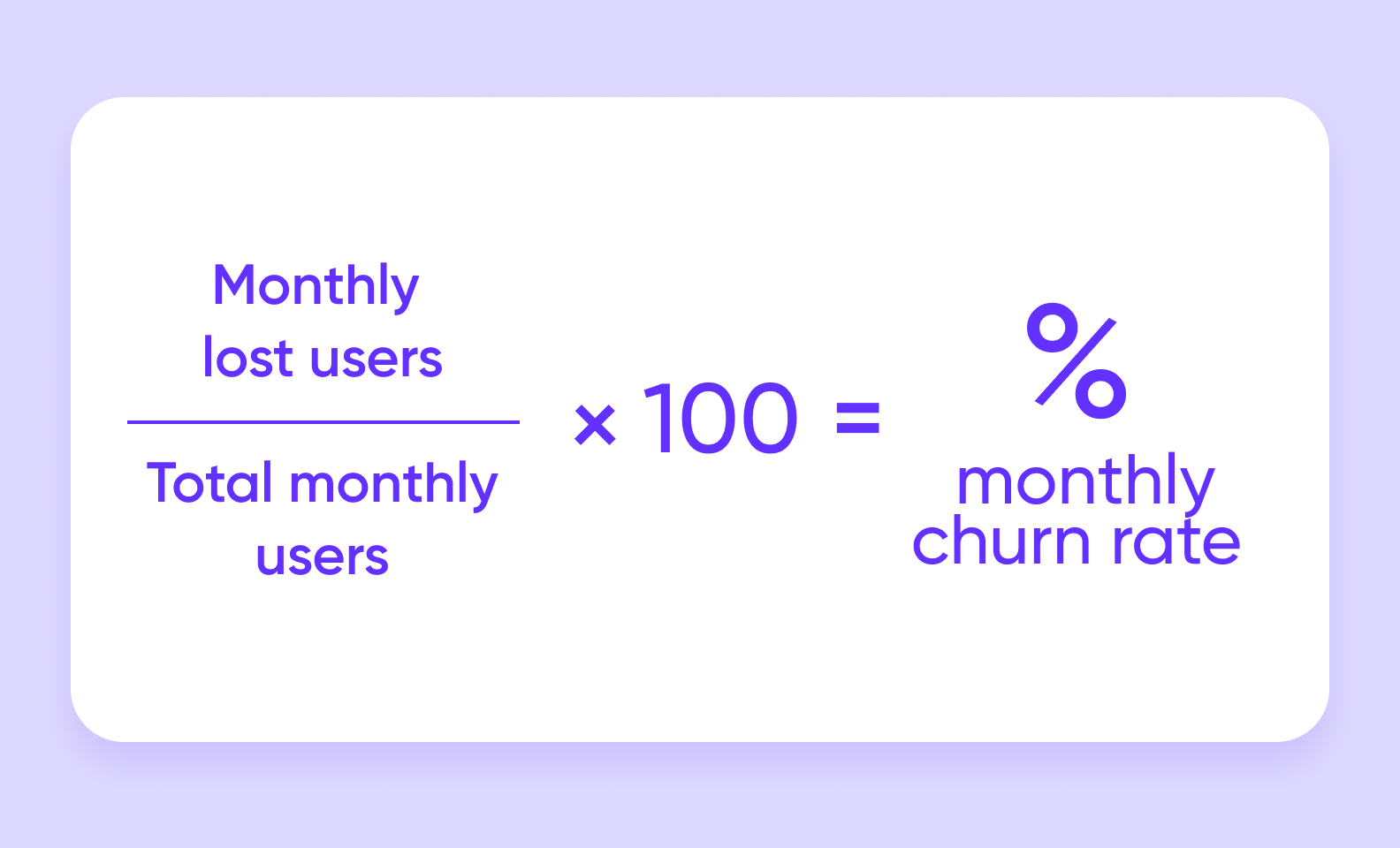 This is the percent of customers you lost. Check this metric each month. For example, if the churn rate was 5% for a long time and then it suddenly jumped to 15%, investigate the reason and tweak your customer experience strategy. 
4. Monitor user feedback
Read user reviews in Google Play, AppStore, and social media — and don't forget to answer them as a company representative. People value transparency and honest communication. If you answer a negative review, promise to fix that bug, and suggest compensation, you can improve the experience of this customer and increase their loyalty. 
Who manages customer experience? 
Corporations hire a person who is responsible specifically for customer experience manager, namely controls first impressions and experiences. CX managers help with finding interaction bottlenecks  and addressing those issues. They make sure that the customer service quality remains stable. 
But if you're a startup with just one app, you can do without a CX manager and build the strategy yourself. When a project scales up, more features are released, or you create something else like a website, more user paths appear. And at this stage, you'll need a CX manager. 
To sum up: why is CX important?
One example of a failed CX strategy is OnePlus, which is a smartphone company. OnePlus smartphones gained popularity because they were powerful, relatively cheap, and their own OxygenOS software had few pre-installed apps that clogged the working memory. But later the company started adding their own apps that couldn't be deleted. Not all these apps were useful, like OnePlus Buds, the app for headphones. These changes caused a lot of backlash.
Product imposition can ruin its reputation. Users even encouraged other people to quit OnePlus and find other similar products. In such situations, it's hard to decrease the churn rate and gain back the users' trust.
This is why building the customer experience strategy and calculating every user move is so important. The first part of the strategy, which is user paths, needs consideration during the MVP development. By doing this, you'll get a better understanding of user needs and verify customer satisfaction and product convenience.
---
And if you have an app idea, Purrweb is here to help. We'll bring your idea to life and build an MVP for your mobile or web app. We care about both CX and UX to provide a good experience for your users. Make the first move and start working with us — fill the form below.