Key takeaways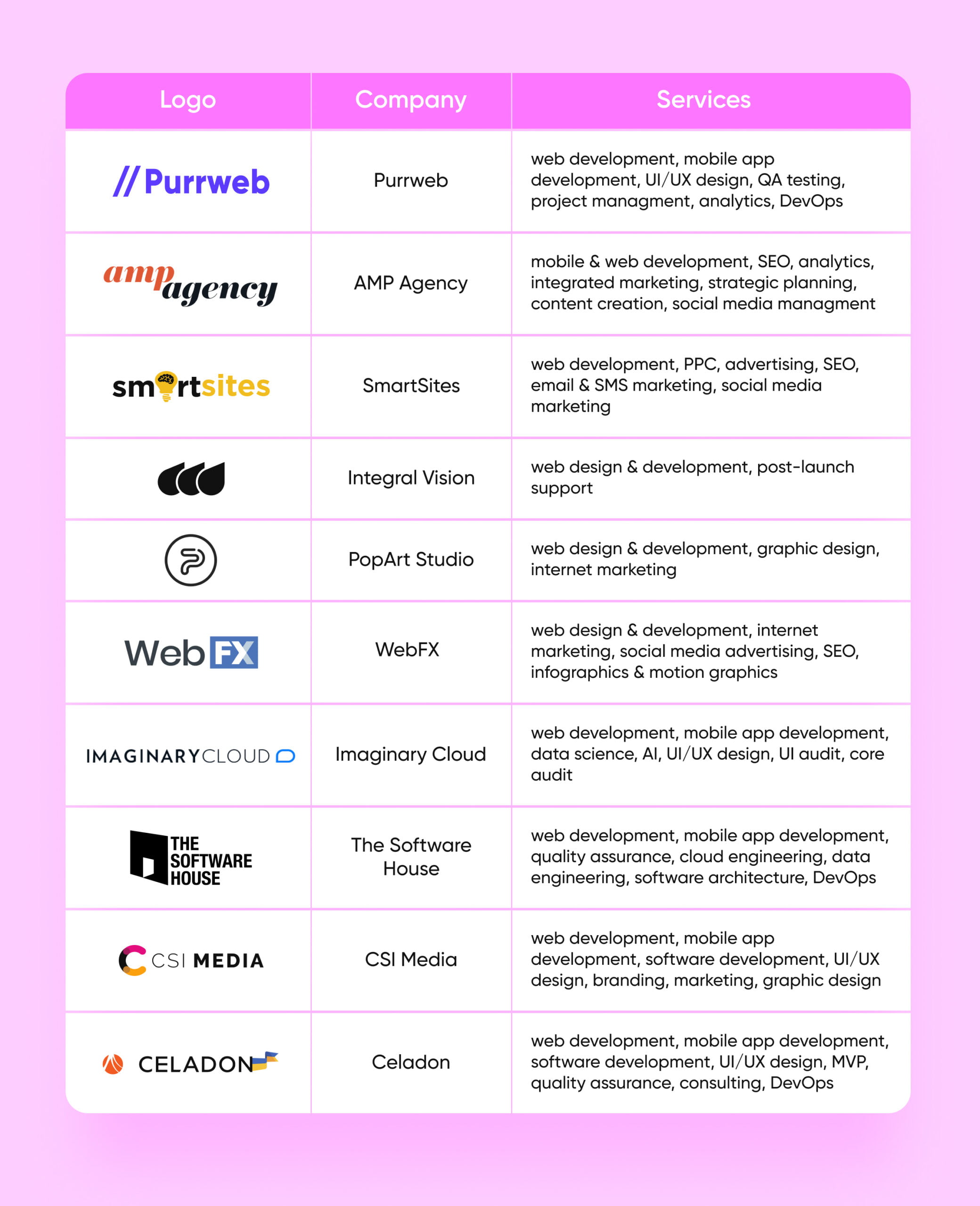 Top 10 web portal development companies
1. Purrweb
⚙️ Services: web development, mobile app development, UI/UX design, QA testing, project management, analytics, DevOps
🔎 Website: https://www.purrweb.com
🖤 Rating on Clutch: 4.9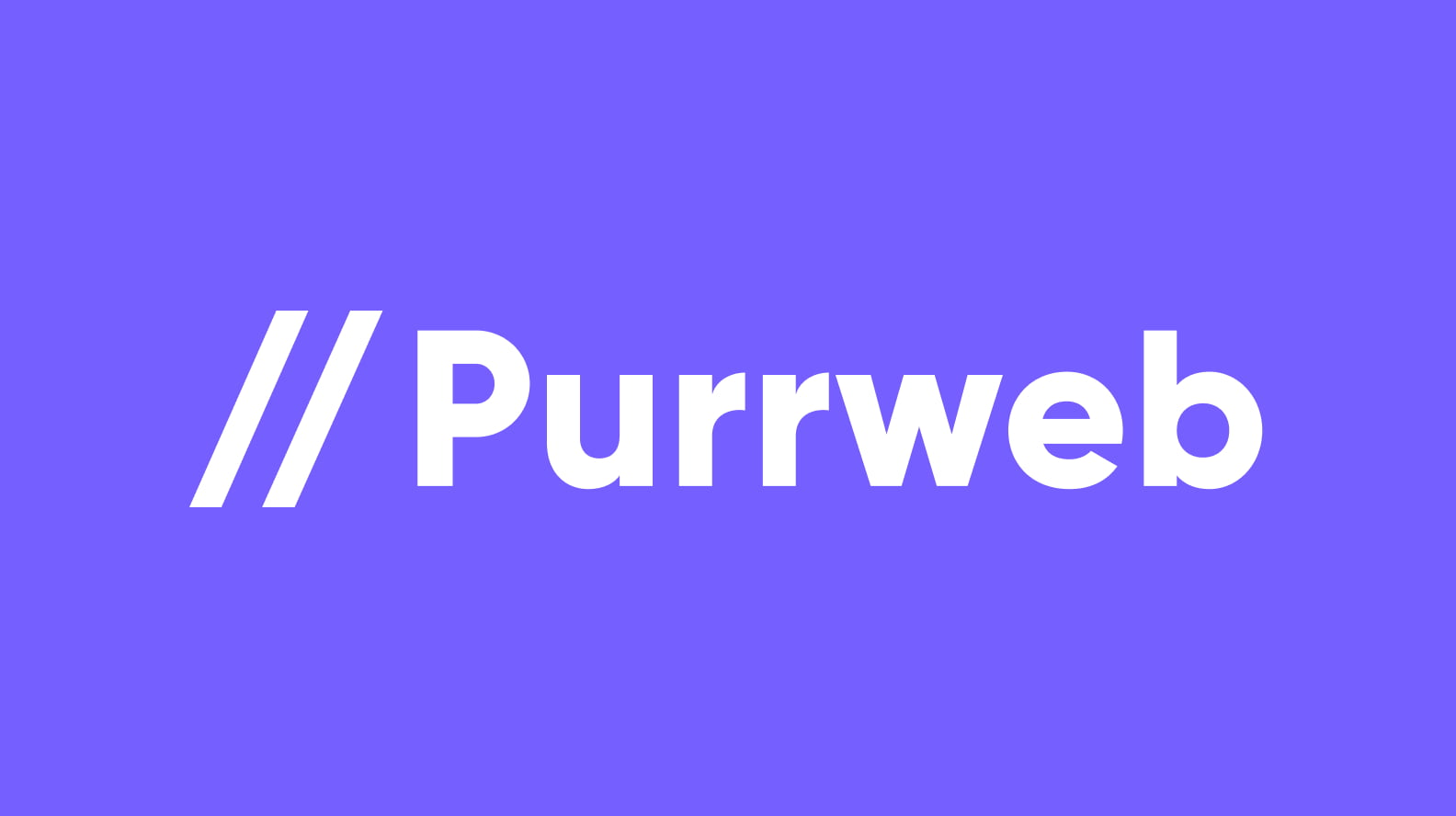 Purrweb is a custom software development company with a flexible, UX-driven approach to creating digital products. It runs a team of 200 specialists with diverse stacks and skill sets: there are developers, UI/UX designers, testers, managers, analysts, and DevOps. The company uses Scrum principles to provide maximum transparency, minimize technical debt and quickly adapt to the requirements of any particular project. The company also has a special love for startups, developing minimum viable products (MVPs) that help test business hypotheses. 
Since 2014, Purrweb has implemented more than 300 projects in fintech, foodtech, healthcare, transportation, e-commerce, and many other segments. Whatever your niche, they've most likely already worked with it — and if not, the cross-industry experience will help them quickly catch up to speed. 
2. AMP Agency 
⚙️ Services: mobile & web development, SEO, analytics, integrated marketing, strategic planning, content creation, social media management
🔎 Website: https://www.ampagency.com
🖤 Rating on Clutch: 4.7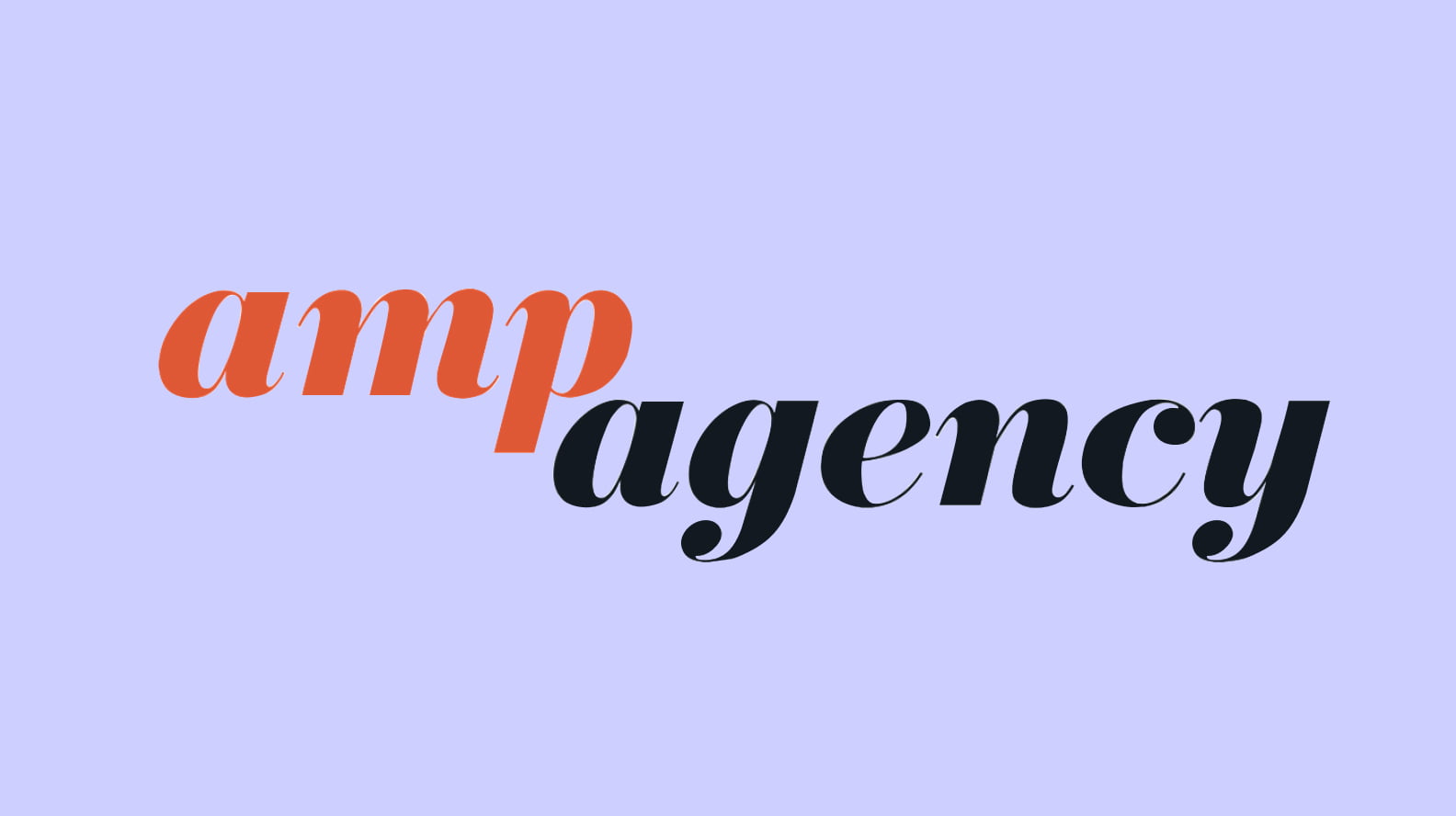 AMP is a full-cycle digital agency that creates corporate ecosystems. Specializing in consumer electronics, gaming, fashion, travel, CPG, and entertainment, they offer a wide range of services aimed at establishing your brand's online presence. This includes everything from strategic planning and analytics to portal development services and integrated marketing. 
AMP Agency boasts a diverse palette of long-term customers, which features the likes of XBOX, Playstation, Nike, Patagonia, ASUS, and Garnier. At one point, it even helped Riot Games build an esports platform for League of Legends, an immensely popular MOBA title. The company also won several Hatch Awards for its achievements in digital marketing. 
3. SmartSites
⚙️ Services: web development, PPC advertising, SEO, email & SMS marketing, social media marketing
🔎 Website: https://www.smartsites.com
🖤 Rating on Clutch: 5.0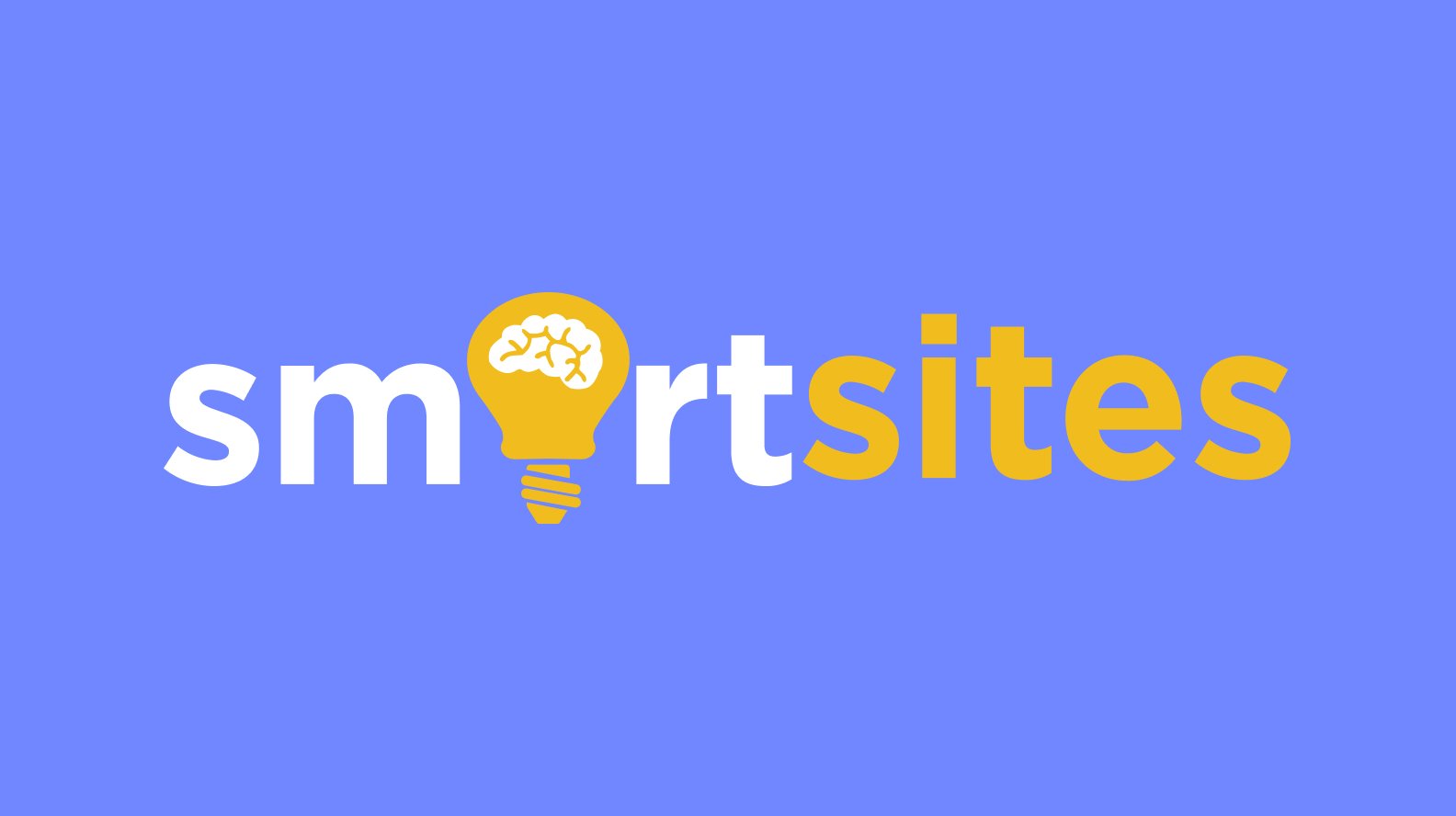 SmartSites focuses on web development and digital marketing. It's the perfect choice if you need a reliable, secure, and easy-to-manage web portal with SEO optimization and fast load times. On top of that, the company employs certified PPC experts who will help you identify your target audience and build an effective marketing strategy. You can also outsource social media management and strengthen your brand's identity with personalized content and graphics.
SmartSites has worked with many lesser-known US brands, small businesses, and even non-profit organizations — for example, Everything Koi, ACL Testing, Agile Data Sites, Anexio, Arcarius, and Community Blood Services. 
4. Integral Vision
⚙️ Services: web design & development, post-launch support
🔎 Website: https://integralvision.eu/en
🖤 Rating on Clutch: 5.0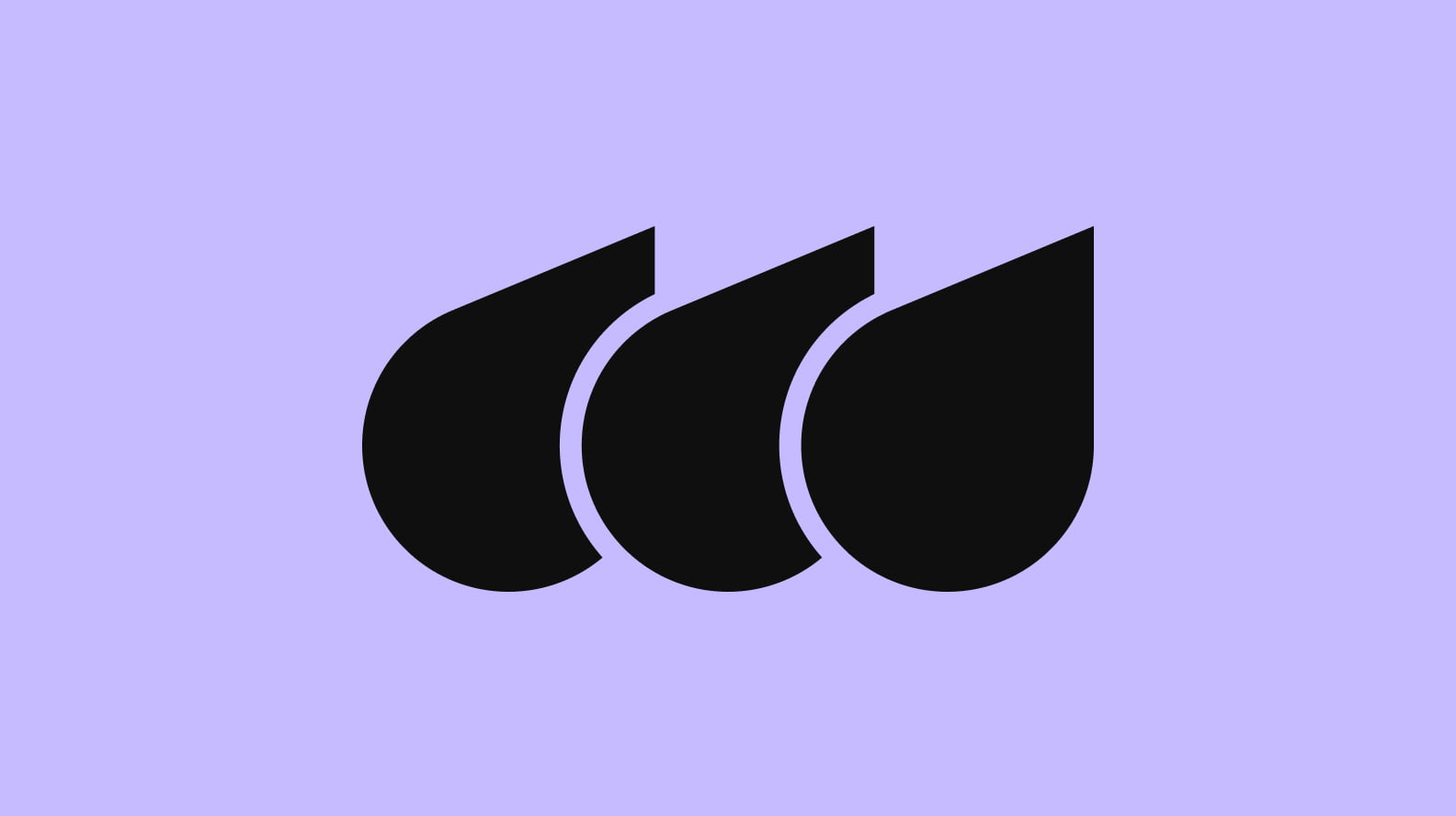 Integral Vision is a web development agency that plans, designs, and develops websites using open-source technologies — primarily Drupal, Node.js, Vue.js, and Solr. The company values autonomy, transparency, and responsibility, investing heavily in forming flexible and efficient teams. The people who work here also welcome innovation: in the past few years, they launched two scripts, Ingrid and Ivan, that generate reports, oversee upgrades and handle repetitive tasks. 
Integral Vision works in an impressive array of business segments: it has implemented projects in culture, civil infrastructure, healthcare, energetics, transportation, education, and catering.
5. PopArt Studio
⚙️ Services: web design & development, graphic design, internet marketing
🔎 Website: https://www.popwebdesign.net
🖤 Rating on Clutch: 5.0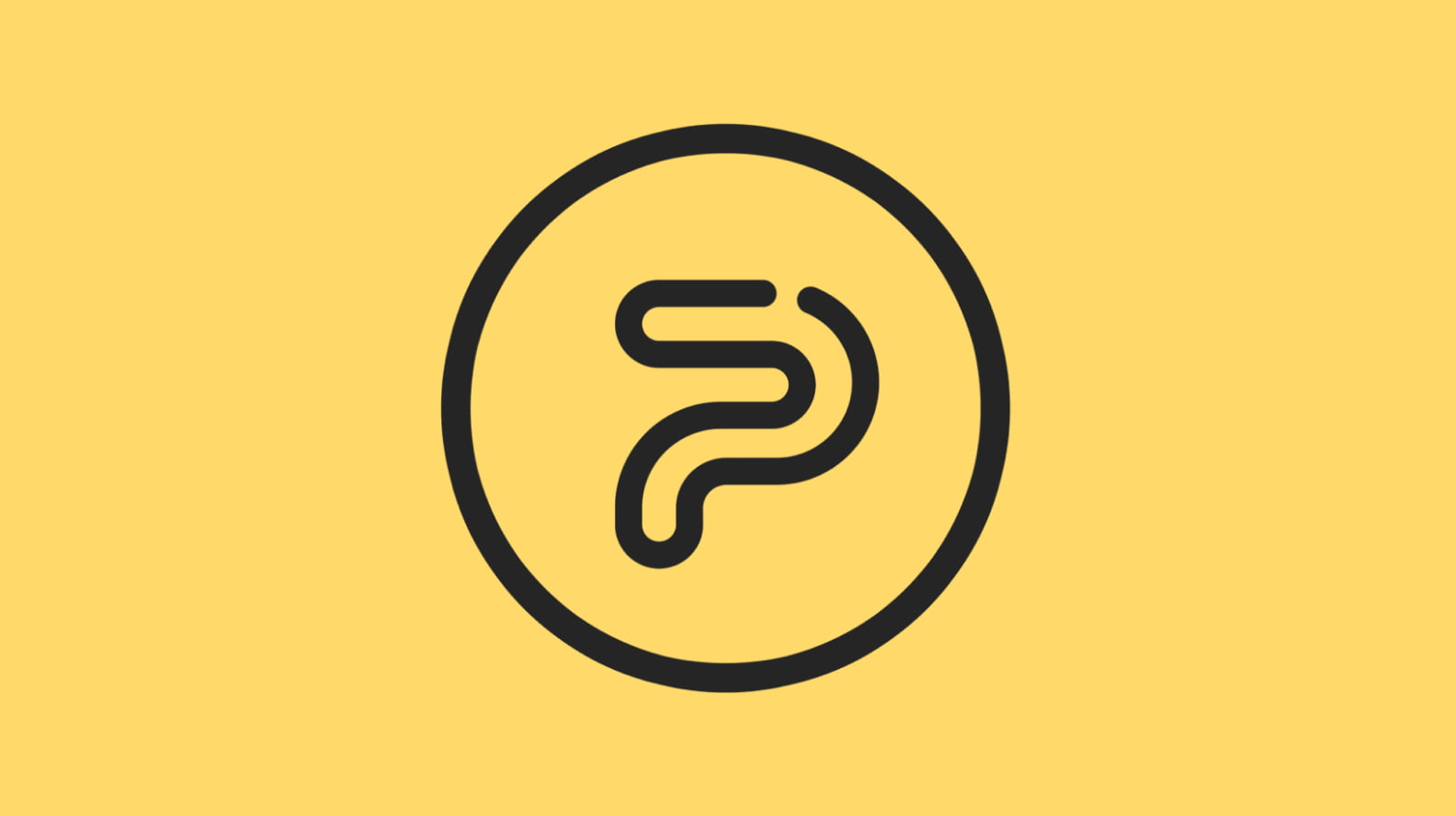 A self-proclaimed "boutique of digital art," PopArt Studio is a full-cycle agency that covers the needs of both startups and established companies. It uses Javascript, ReactJS, PHP, MySQL, Laravel, Symfony, and WordPress to build unique and highly-functional business solutions. An in-house team of experienced designers will help you create a corporate identity and outstanding visuals, while the digital marketing department will bring in more traffic and increase conversion. 
PopArt Studio has worked with a wide range of both local and international brands. Here are some examples: Avocado Systems, Luqrum, Corserva, BeatGate, and Keplertek. A while back, the company even designed the web portal of Serbia's Ministry of Finance — talk about recognition.
6. WebFX
⚙️ Services: web design & development, internet marketing, social media advertising, SEO, infographics & motion graphics
🔎 Website: https://www.webfx.com
🖤 Rating on Clutch: 4.9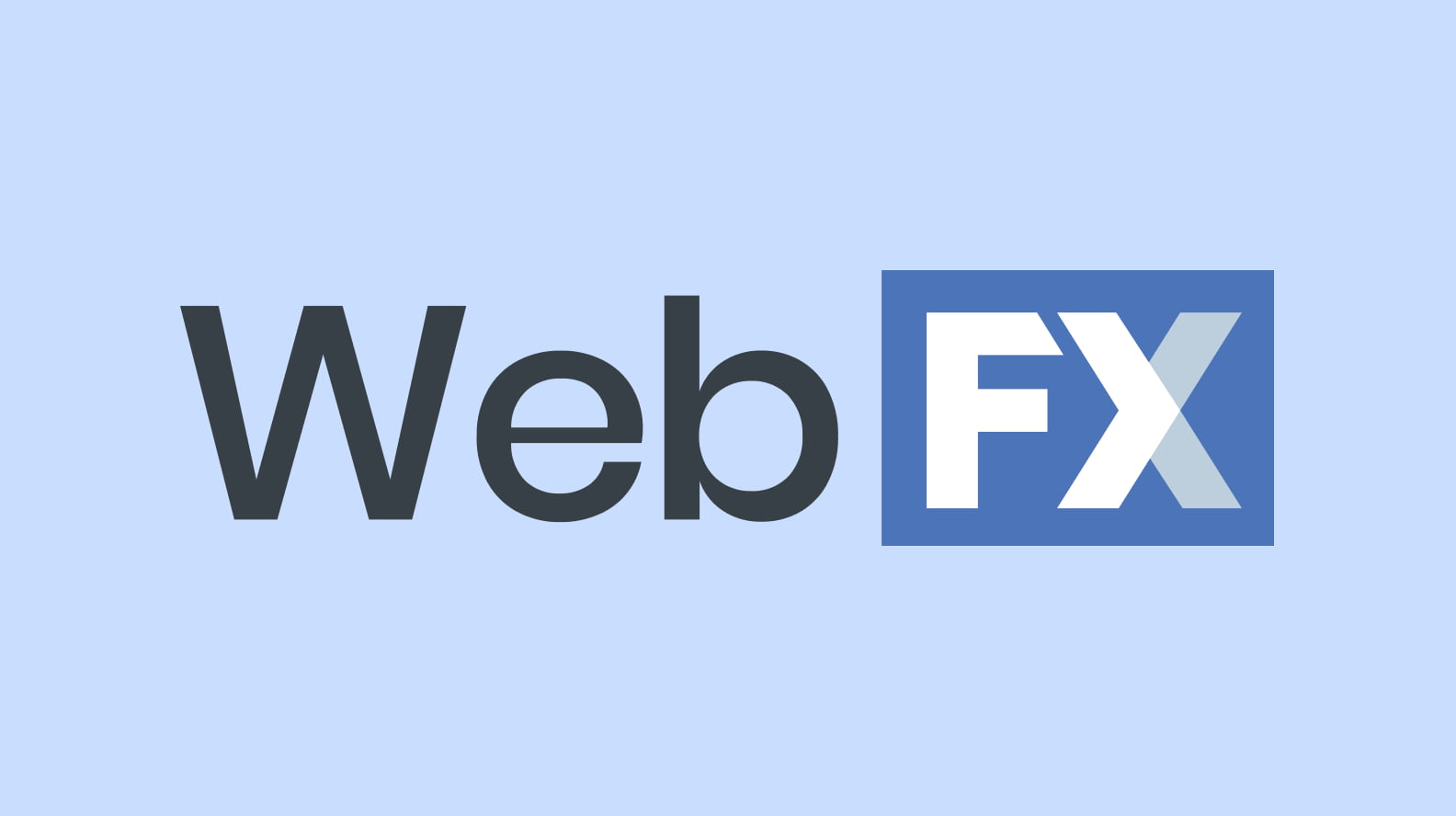 WebFX is an agency that specializes in digital marketing and web development. It's the go-to place for those who are looking for a one-stop solution: the development company will not only build a web portal but also promote it and help with lead generation. In addition to this, WebFX runs its very own custom-built platform called MarketingCloudFX, which helps clients increase sales, leads, and organic traffic by unifying and analyzing various data sources.  
To date, WebFX has cooperated with Hilton, Fujifilm, Subway, Peapod, and Verizon, as well as with countless small businesses — from record stores to pediatric dentistries. All of this makes for an impressive portfolio with many successful projects. 
7. Imaginary Cloud
⚙️ Services: web development, mobile app development, data science, AI, UI/UX design, UI audit, core audit
🔎 Website: https://web.imaginarycloud.com
🖤 Rating on Clutch: 5.0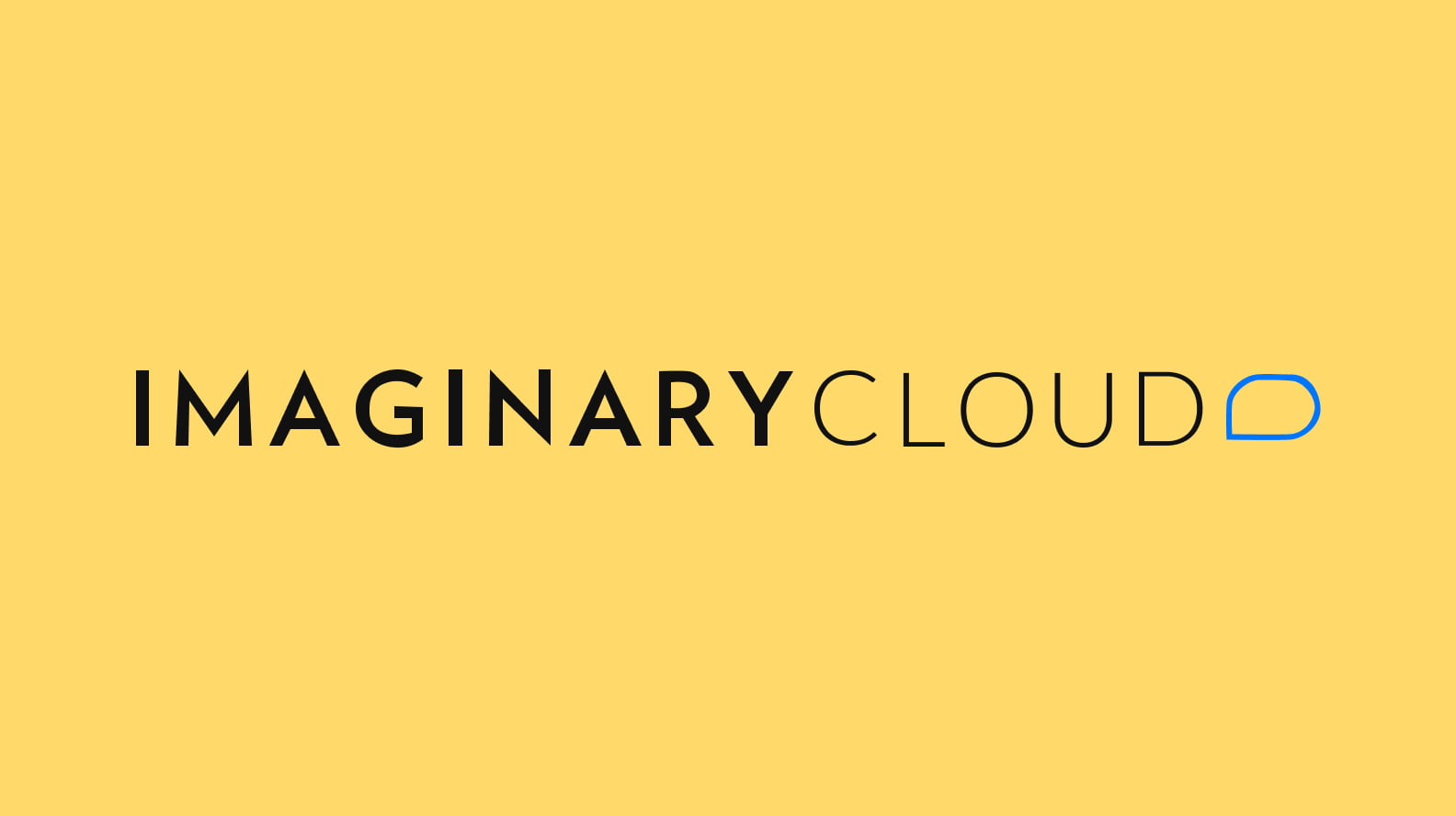 Imaginary Cloud is yet another full-cycle agency that will take your project all the way from ideation and MVP to post-launch audits and support. And if you need to outsource web portal development, this company will create a responsive and user-centric solution using the principles of the Agile Development Process — it helps reduce technical debt and time to market (TTM). Imaginary Cloud's stack includes React, Angular, Vue, and Webflow for the front-end, combined with Node.js, Python, Ruby on Rails, and Django for the back-end. 
The agency has implemented projects in many business segments — in construction, healthcare, education, and finance, just to name a few. It has also worked with several renowned brands, such as Nokia, Sage, and RE/MAX, and it offers web portal development services.
8. The Software House
⚙️ Services: web development, mobile app development, quality assurance, cloud engineering, data engineering, software architecture, DevOps
🔎 Website: https://tsh.io
🖤 Rating on Clutch: 4.8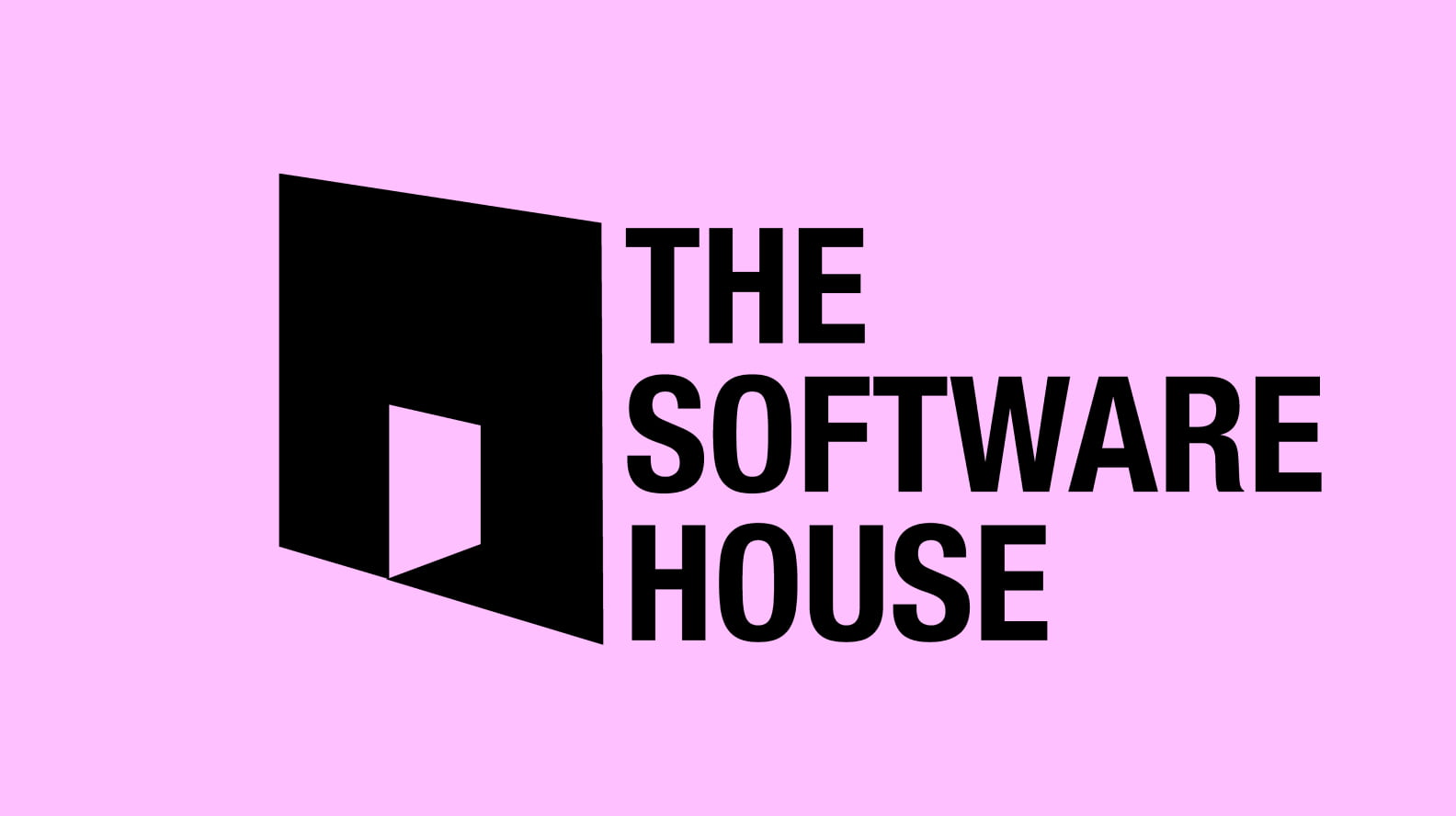 The Software House builds complex cloud-based solutions for businesses of any scale. Its stack includes pretty much everything you need for solid front-end and back-end development: Node.js, React, Vue.js, Next.js, Symfony, and Laravel. The company also has expertise in DevOps, software architecture, and cloud engineering, so you can really go deep if you want to — all with the help of more than 170 specialists. TSH follows the principles of the Agile methodology, which is good for eliminating unnecessary costs and speeding up the whole process. 
Fintech, private banking, real estate, e-commerce, logistics, event management — TSH has plenty of experience with almost every major sector, so the teams here can boast impressive cross-industry knowledge.
9. CSI Media
⚙️ Services: web development, mobile app development, software development, UI/UX design, branding, marketing, graphic design
🔎 Website: https://www.csimedia.net
🖤 Rating on Clutch: 4.8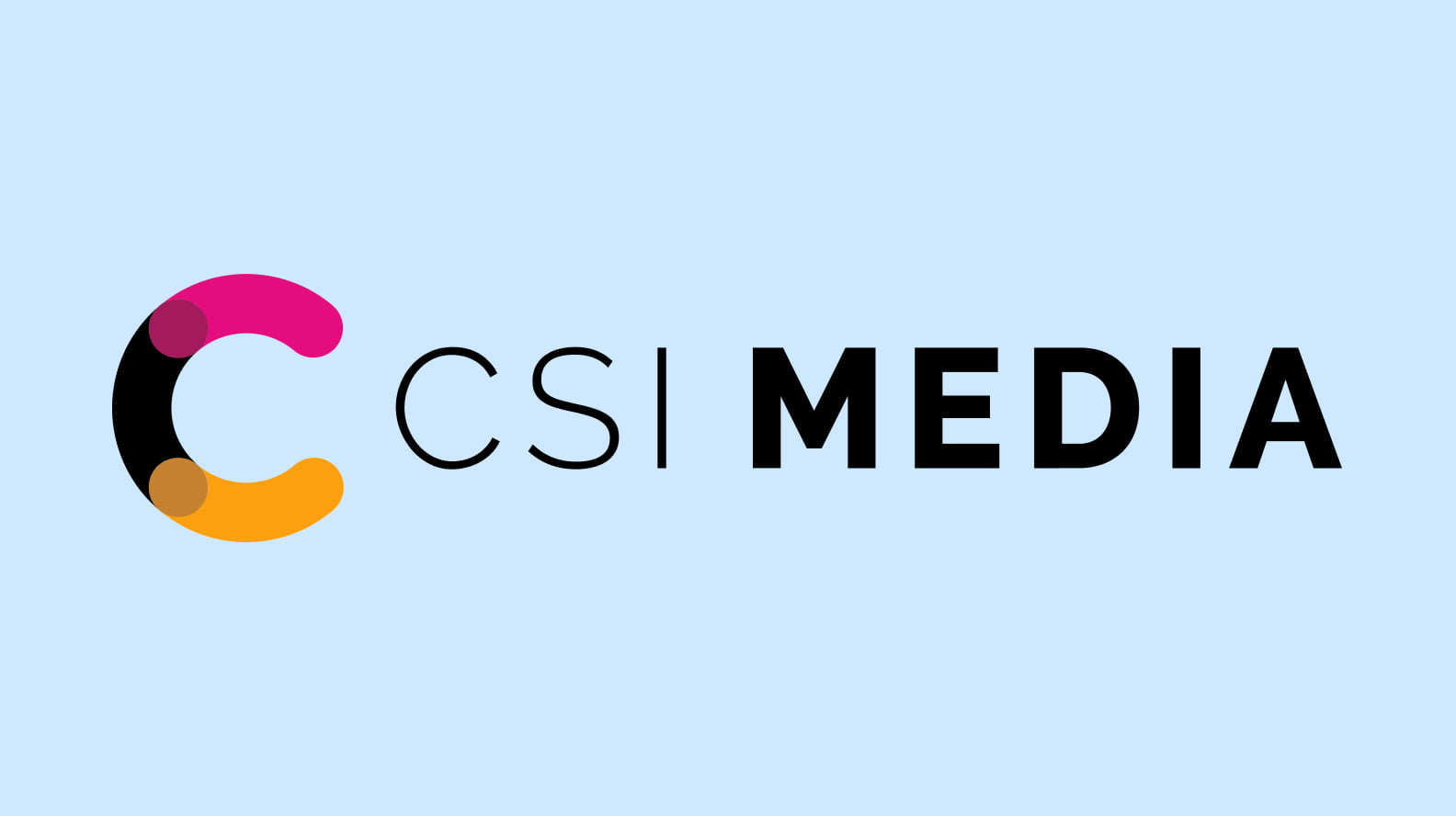 CSI Media has 25 years of experience in building custom web portals with rich functionality, sophisticated architecture, and user-friendly interfaces. This development company is a reliable partner if you need either a B2C or B2B portal for e-commerce, logistics, resources management, or pretty much any other purposes. In addition to web development, CSI can help you with branding and marketing, which makes it a great one-stop choice for virtually any business. 
CSI Media has established itself as one of the leading web development agencies in the UK. Some time ago, it was even tasked with creating a new portal for the Commonwealth Parliamentary Association — an organization that supports good governance, democracy, and human rights all across the world.  
10. Celadon
⚙️ Services: web development, mobile app development, software development, UI/UX design, MVP, quality assurance, consulting, DevOps
🔎 Website: https://celadonsoft.com
🖤 Rating on Clutch: 5.0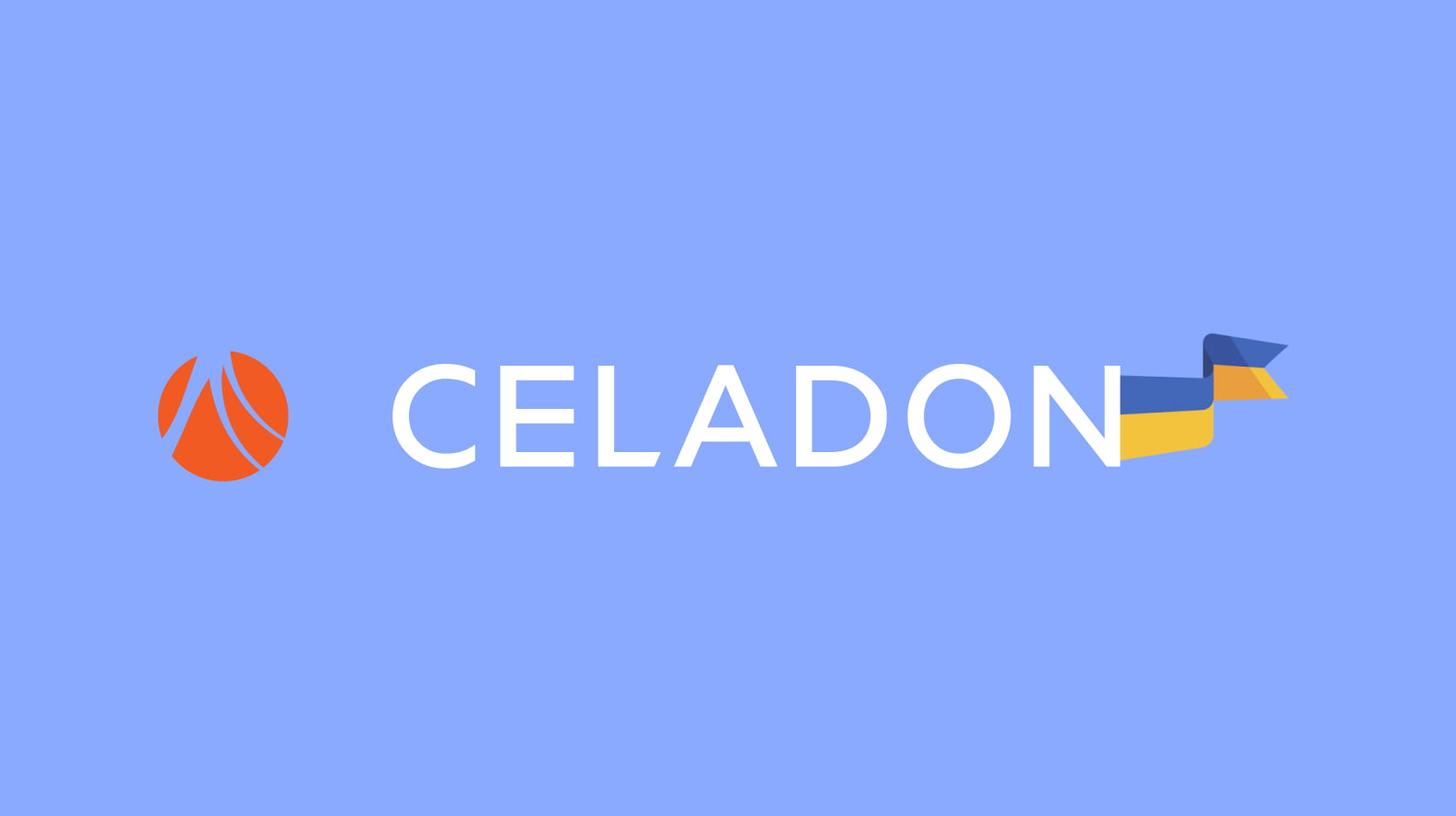 Celadon is a software development company building custom-tailored web solutions — web portals included. Its team utilizes an impressive stack that features more than 15 multifaceted technologies, ranging from JavaScript and Python to MySQL and TensorFlow. Celadon also conducts several types of testing and audits, creates MVPs, designs web portals, and offers DevOps services. 
The company has amassed a notable portfolio of projects across agriculture, education, entertainment, real estate, e-commerce, logistics, and even music. 
Everything you need to know about web portal development
And now, let's cover all the theory behind web portals: what these are and why people need them. 
What is a web portal
In the most basic sense, a web portal is a tool that receives information from multiple sources and represents it in a clear and coherent way. But usually, there's more to it. Many web portals also house interactive services and sometimes even unite disparate websites, creating solidified multifunctional platforms. 
The aim of a typical web portal is to consolidate as many services as possible in order to attract a large number of leads (Google) or to streamline the inner processes of a business or an organization (basically any corporate system).
A web portal vs a website
A website is a collection of thematically related web pages with static information. You can see their contents, but can't really interact with them — apart from performing the most basic actions like logging in/out or buying a subscription. The New Yorker, for example, is a website, as well as any other media dedicated to news.  
A web portal is a much more sophisticated system. You can think of it as an interactive superstructure that contains both websites and web applications, thus addressing multiple tasks at once. Some web portals require mandatory authentication, but that's not always the case. All of this may sound a bit obscure, but you actually interact with web portals on a daily basis — every search engine, from Google to Yahoo, is a web portal. Every online store, too. 
The types of web portals
Public portals. Search engines, marketplaces, forums, social media, and e-mail services are all public portals. Anybody can easily access them via the Internet by clicking on a link, but in some cases, you'll have to sign in to perform any actions — for example, unauthorized users usually can't post anything on forums. These portals aim to attract as many leads as possible because traffic is important for their revenue.  
Corporate portals. Enterprises use corporate portals to build internal networks for sharing important information, streamlining business processes, and managing personnel. Such networks usually feature a central access point that separates the portal from the rest of the web — you can get past it only if you have relevant permission from the admin. And once you get inside, you find an intricate hierarchy of access levels that separates ordinary workers from CEOs and upper management. 
Carbon Accounting Platform is an enterprise portal that helps companies keep track of their harmful emissions. An eco-consultant, if you wish. Our client came up with this idea to make it easier for businesses to go green and increase their chances of raising funds in the EU and USA. In its current form, the portal analyzes all the data about emissions that the company feeds it to give estimates about how much money it'll need to offset the negative impact. 
Vertical portals. Also known as niche portals, these platforms are dedicated to a specific business segment, community, or topic. Any web portal of this type strives to become the go-to place for anybody interested in this particular niche, trying to amass as much information and relevant services as possible. LinkedIn is a prime example of a vertical portal. 
Horizontal portals. Instead of limiting themselves to one particular topic, horizontal portals try to cover everything there is and offer as many disparate services as possible. Oh, and they also love to sprinkle it with various content and entertainment — like YouTube, for instance, or its counterparts Vimeo and Dailymotion. 
Possible use cases
Healthcare. In healthcare, web portals often serve as tools that help streamline the business processes of clinics and medical centers. This type of software often comes in the form of customer relationship management (CRM) systems that sort, analyze, and prioritize sales leads in order to boost conversion and enhance loyalty. Alternatively, you can build a B2C web portal that will help establish the online presence of your business.
Human resources. HR portals facilitate communication between management and personnel by removing unnecessary bureaucracy and bottlenecks. Here, employees can easily access important information about their department, receive tasks, and keep track of everything relevant to their life within the company.
E-commerce. Well, this is pretty obvious. Every online shop is an e-commerce portal with a standardized set of features, which includes a catalog, a shopping cart, an integrated payment system, and a separate screen for tracking orders.
Education. Many universities run web portals that help students keep track of their grades, see their timetables, communicate with professors, and even complete some of the homework. Professors, on the other hand, get a useful tool for managing dozens of students at the same time. And it's not just universities: virtually any educational platform can benefit from a system like this.
How to build a web portal: a step-by-step guide
We believe that the best approach to bringing a new concept to life is to first create a minimum viable product (MVP). An MVP is a barebone version of an app or a portal designed to showcase its main functionality. It's perfect for gauging the market, testing the viability of your idea, and raising some funds. And it helps reduce expenses, too. 
In other words, it's a perfect fit for any startup, and this is exactly what we start with here at Purrweb. Let's break down the whole process into six steps.
Step 1. Analyze the market
Every business starts with market research. Before starting the process of web portal development, get familiar with the segment you'll be working in. Analyze rival products to define their advantages and disadvantages, and use this information to flesh out your concept. 
Step 2. Define the features of your product
Decide what features you want to implement. There are two equally important factors to consider: the results of the market analysis and the specifics of your niche. To make your future web portal stand out, choose a killer feature, a.k.a. a unique selling point — the one thing that will eclipse the products of your competitors. 
Step 3. Devise the UI/UX design
This is when web portal development finally enters its active phase. The first thing you need is a straightforward customer journey. Once you've outlined the general flow of the portal, it's time to start making things pretty. 
Keep in mind that the design should be attractive, but not overwhelming. In business, function comes before aesthetics. A team of qualified designers will take all these considerations into account. 
Step 4. Write the code and launch the first version
Make sure to employ a development team that consists only of experienced professionals who know what they're doing: users won't put up with bugs, painfully long loading times, and other symptoms of clumsy coding. Be sure to conduct testing at all stages of the process, especially before launch. 
Step 5. Set up a feedback loop
When your customers want to suggest an improvement, give them the opportunity to do so. However, it's important to carefully filter incoming messages — some will inevitably be useless, and trying to satisfy every single complaint is counterproductive. Instead, focus on noticing the most mentioned trends. 
Step 6. Release new updates
The web portal development process doesn't really stop until you decide to shut it down. Add other features from the backlog, scale, and simply bring your app to perfection, all the while maintaining proper communication with your target audience.
How much does it cost to build a web portal
Web portal development usually costs from $45 000 to $55 000  dollars and lasts from 3 to 5 months. This is where these numbers come from:
| | | |
| --- | --- | --- |
| Process | Duration (avg) | Final cost (avg) |
| Project estimation | 8 hours | Free at Purrweb ☺️ |
| UI/UX | 90 hours | $4 050 |
| Development | 700 hours | $31 500 |
| Testing | 280 hours | $5 600 |
| Project management  | Throughout the entire cycle | $4 050 |
Please bear in mind that these are approximate calculations. The numbers may differ for each individual project.
Conclusion
Do you have an idea for a web portal? Purrweb would love to help you bring it to life. We are a team of 190 that will take your project through the entire development cycle — from a concept to an MVP to a multitude of later versions. If this sounds interesting, fill in the form below, and we'll contact you shortly.