eCommerce in a nutshell
eCommerce is an association of fields & services with online payment. Electronic commerce includes physical and digital goods and services. It is when you order a paper book from Amazon, buy an online course on Coursera or buy a shirt on Asos. 
A piece of statistics by Oberlo:
> 2 billion people buy online,

18,1% of worldwide retail sales is eCommerce,

89% of people explore the data on the Internet before a big purchase,

33,6% of users compare the prices in the online apps and offline shops.
People buy online due to free delivery (53%), promotions and discounts (41%), easy returns (33%), fast ordering (33%).
eCommerce is growing, and it has no reasons to stop. Half of the world has already used the Internet. And if you read that article, you are a part of the community.
Is it worth to break down 
There is a high competition on the eCom market. Each person strives to stay ahead of the competition and gain the trust of the audience. When the whole world locked down, eCommerce web development swiftly got off as well as competition in this hiche. The rules of the game changed — adapt or die. Many businesses couldn't accept this and left the market.
It became obvious that moving to online is the only way for large amounts of economic sectors to save the business. For some, it turned into a powerful impulse. COVID-19 showed eCommerce is a huge aquarium, you should just get a fish, and it will grow. There are plenty of big fishes like Amazon and eBay, but still enough space to develop. So, in the beginning of May, 2020, Facebook announced Facebook Shops — a new player on the eCom field, and a direct competitor of Amazon and eBay.
What a successful eCom needs
Whether it sounds boring or not, but consider the unique selling proposition, the idea an app will display. The proposition must catch users and make their lives better. 
How to think over the idea:
Explore the niche. What products are too many on the market? What ones are a little or even don't exist? Such a practice helps to come up with the idea that highlights the service among competitions. 

Define the main product goal. What is the main product feature that attracts users? 

Consider the monetization ways. How will you make money on the product? There are several common ways: commission, subscription, and listing fee.

Set the app features. Every project is unique, but still there are necessary features for any eCommerce service.   
When a concrete idea appears, it's time to think about how not to miscalculate and make a cool product. There are a great deal of niche branches in eCommerce, from online stores to services for payment of utility bills. And any eCommerce development service shouldn't be complicated.
If a user gives in to a moment's doubt, the chance that he buys nothing increases. For the sake of the user not to hesitate, the purchase should occur as quickly as possible.
Base features of eCommerce website development 
Base features are first. That's like buying a sports car without an engine, wheels and steering wheel. Looks amazing, stands still. 
Non onboarding
eCommerce web apps don't need any onboarding. That's odd, you know. Don't teach people how to use a marketplace or an online store. eCommerce service is a familiar thing for them. If a service provides onboarding, it becomes complicated to use, but we don't need it.
The site should not require an explanation of what to do. Neither Asos nor eBay or any other famous eCommerce development website don't have onboard users. My goal is to buy. What do I want? Discounts, fast delivery, simple opportunity to cancel an order, wishlist and cart. That's enough. Take my money, give my order.
Delivery
Every marketplace needs a delivery. Simple logic: no delivery — no sense to buy online — no clients. Free delivery is the first reason to buy online. For example, Asos suggests free delivery if a buyer orders for a certain sum of money.
Wishlist
Sometimes clients aren't ready to buy right now. They are choosing, saving several goods, and thinking over and over. Other clients get distracted, forget about purchases and turn back later. For such a plenty of situations, one output exists: wishlist helps sell, even if it is not in a familiar format. For instance, on AliExpress, the stuff is saved in the cart, so they don't need a wishlist.
Order status
When a client knows where the order is and how soon it comes the loyalty to the service increases. Users really want to check order status and stages of processing and delivery.
According to Accounts & Self-Service, users check order status over and over right after payment. A person wants to make sure that the order has been accepted, check its status and find out the approximate date of receipt.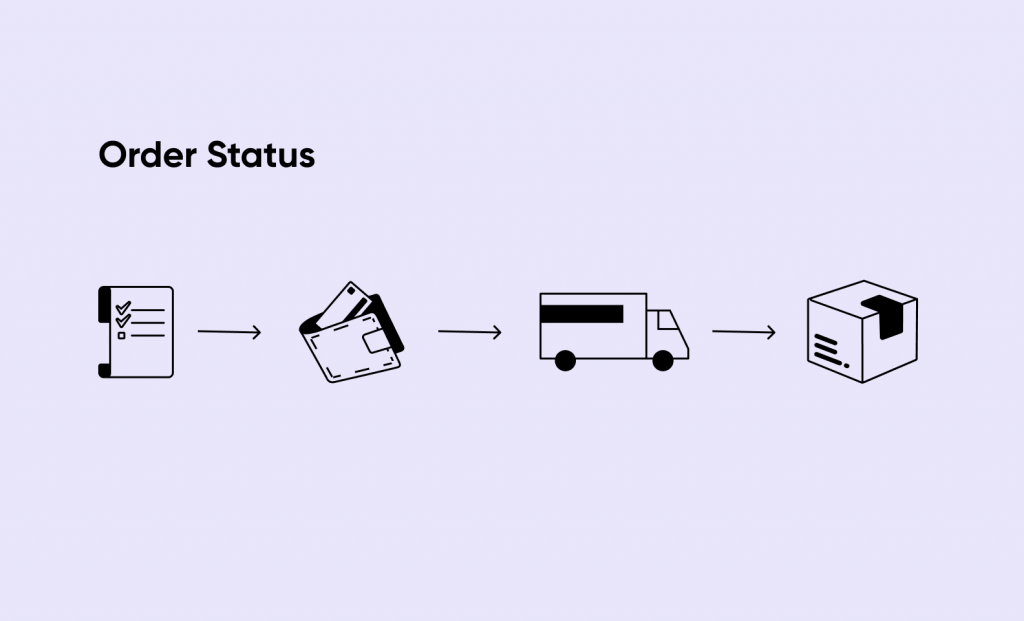 Credibility
A person never knows whether a product will look like in the photo or not. There is a high probability of not getting exactly what you ordered. It's unpleasant when a user brought a red shirt, but you ordered a green one.
I look at the screen and don't know what item I'll get. Some companies are introducing AR into services so that the buyer has more confidence in the site. Clients can try on, for example, shoes.
There are different ways to prove to the user that the product matches the photo. Each area has its own credibility. So, if you buy a laptop, you need a detailed technical description of the model, how many ports it has, and whether there is a USB 2.0 connector. On Aliexpress, the authenticity is supported by the reviews of other buyers. ASOS takes it differently: the service has made a name for itself and it works.
Service security
eCommerce web development needs security. If clients don't trust a service, they won't buy anything. If they don't buy, sellers will avoid  a service. If they abandon, a service will sink into oblivion. 
The user wants to know that if he provides his personal data to the service, binds his bank card to the service, he will not be surprised. Personal data, card details and money of a person must be safe.
Categories & smart search
Must-have. Even if the service focuses on one category, shirts for example. It will be difficult for the buyer to choose, so help him by adding special categories. For example, plaid, tailored, denim, short sleeved and plain shirts.
Categories and smart searching are a perfect match. Just imagine: a girl goes to the marketplace to buy a summer dress. She doesn't know how exactly a dress should look like. This girl will probably choose a category 'Summer dresses' instead of searching.
Other situation: a user is looking for that very Nike sneakers. Categories aren't needed, but smart search is. To avoid typing the whole request 'Jordan Delta Breathe', make the search smart and fast as possible.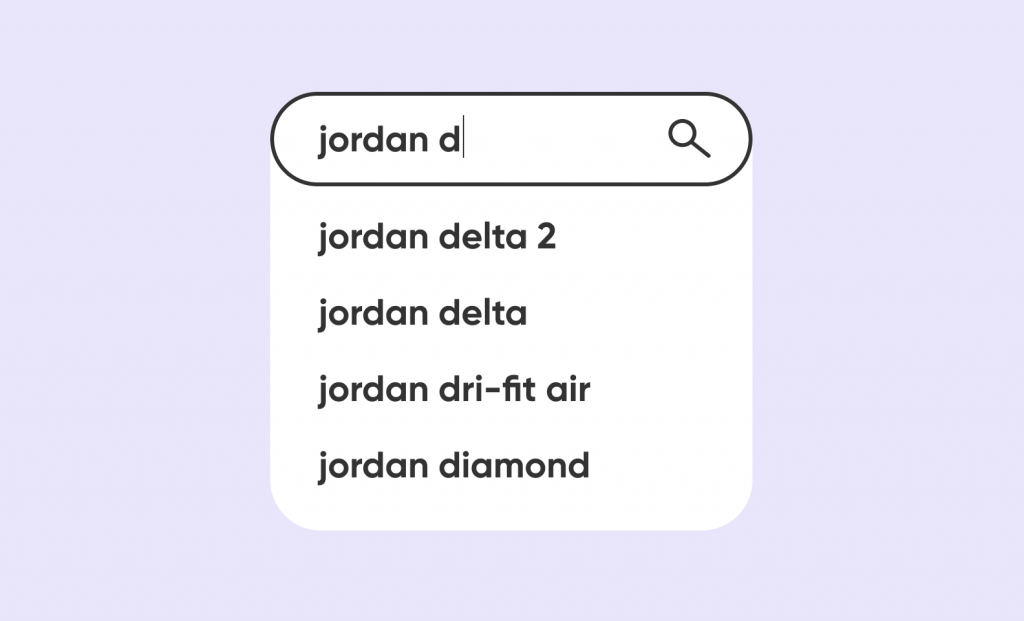 Fast ordering
The faster a user checks out, the better. That's the freshest eCommerce trend — buy swiftly and conveniently. Thus, Amazon launched Amazon Go, the self-service store where you can buy groceries, breakfast cereals. Amazon Go is a classic supermarket, but without queues and cashiers.
An obstacle Amazon faces is that many people don't accept the 'Cash and carry' concept. In addition, cash payments are less popular in the towns. But Amazon Go is doing well —  people don't want to spend a lot of time checking out.
Tools for traffic and sales efficiency analysis.
These instruments help business — they are eCommerce second self. There are a bunch of such tools, some will help you plan the delivery of goods, the second — to find out the competitor's assortment, the third — to find problems in sales. Each tool collects data to help you sell more effectively.
How to build online trading platform
Depends on the task to be completed. If you need a service with easy navigation, unique features and attractive visuals, it will be hard without a designer and developer. And we also need the ability to scale the site in the future, when the service grows. If none of this is needed, you can hire a freelancer. This option is cheaper than development with an in-house team or agency.
But if we are talking about a convenient, understandable and attractive service with well-thought-out navigation, technically complex and unique features, it will be difficult without a designer and developer. And we also need the ability to scale the site in the future, when the service gets off.
An in-house team can develop (Сlutch). Too expensive, even more than hiring an agency. It would seem that there are both designers and developers in the company — what prevents the launch of the project? Not everything is so simple. It is necessary to plan the work so that programmers do not have any downtime. You need to manage and control the project, and if you do not have the expertise in project development, you will need to find and hire a good project manager.
You can find a studio that will develop an online store, marketplace or any other eCommerce platform. A good agency focuses on the user experience: first, it thinks about the target audience, no exceptions. If a person interacts with an app and gets annoyed, the user experience is terrible. If the user experience is terrible, the service goes to the trash heap.
Prospects
Online stores mostly focus on user experience (UX) to make a service convenient, good-looking, and clear. If the online store has a confusing UX, it will be difficult for the user to navigate the app. A person won't trust the service, then they will buy nothing. eCommerce web development does not need it.
An online store, marketplace and any other eCommerce service should inspire trust in the user, the lion's share of that depends on emotions. When a client uses the service, he/she feels emotions. The emotions depend on how cool and conscious UI/UX design is.
The service has a few seconds to catch the user's attention. If the UX is bad, the person will make mistakes that the service provoked. Then the user will quickly close the site without knowing what cool products we offer.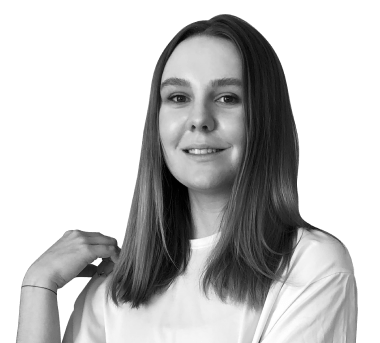 What will an eCommerce site get if it has a cool user experience? It's simple — sales. The main goal of UX is to bring the user to his final without problems. The ultimate aim of any eCommerce business is selling products.
eCommerce web development has come to the fore. Buyers want to find what they want in one place. Convenient when you've found cool jeans and can immediately look at some shirts or T-shirts to complement the look.
eCommerce elements are infiltrating social media. The person scrolls through the Instagram feed, and the next moment he orders flowers. You don't even need to exit the app. There are even stores that only sell on social media.
A focus on personalization has emerged in eCommerce. Artificial intelligence is being implemented in eCommerce, which analyzes purchases, preferences and user behavior on the site. Online stores, marketplaces collect user data and select personal recommendations, connect augmented and virtual reality to the sites.
The future of eCommerce development is easy to describe. There is no question that a business goes on the online market. The question is 'When?'