Why do you need a UX designer
In 2020, Facebook changed the design and many users were not happy with the transformation. A lot of them did not like the new interface to the point when they even wanted to leave the social network forever.
So, what happened? Users started complaining about the new navigation icons. It was difficult to understand what section was behind them. Some buttons did not open the pages a person anticipated to see. One of the users shared its experience: he or she wanted to leave a comment on the post and add an emoji, but accidentally almost reported the publication. Of course, such a negative user experience only causes frustration and a desire to switch to a more convenient social network.
If you want users to feel comfortable and content with your product, creating a beautiful animated design with pop-up windows is not enough. You need to think about the user experience with the product. Usability is essential for the success and popularity of a mobile application. Who is responsible for this user experience? Obviously UX designers! They think about what journey a user takes to get to the desired results. They determine where and how the buttons will be located, which pages they will lead to, and, overall, shape the entire interface logic. Therefore, if you don't want a user to get confused, "press something and suddenly close everything," and then leave, disappointed, you will have to hire a UX designer.
It is difficult to single out one definition of UX design. The industry agrees that UX design is a process and a product design methodology with the purpose to consider all the needs of the user as much as possible and make interaction with the product intuitive, fruitful, and simple. As a result, a user will not only instantly understand what the product does and why it is needed, but also will enjoy using it.
The key is to think about creating UX design already at an MVP level. To create a product that will meet all the requirements of your specific users, a UX designer participates in the analysis of the target audience, studying their needs and interests. This helps to plan the UX design process and avoid visual design mistakes in the future. For example, complicated navigation, lack of onboarding for new users, especially in applications for senior groups.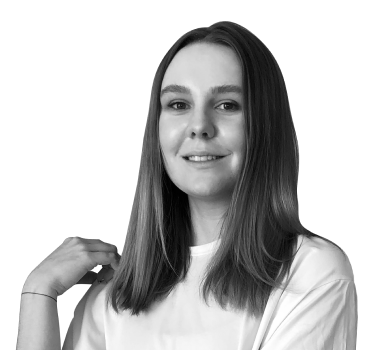 At Purrweb, UI/UX designers are immediately involved in the development of the project, starting with basic research. They participate in the process of analyzing competitors, determining customer needs, thinking through a mind map, and building navigation.
We determined that UI/UX designers should start working on the interface as soon as the MVP concept is ready and approved. So, how to find the right specialists among thousands of freelancers and outsourcing teams? Let's figure it out.
How to choose a UX designer
If you google 'UX design process' or 'UX designer portfolio', the results page will show you many studios that offer their services in creating software products and MVPs, including thoughtful UX UI design. To choose the team that is able to execute your idea, it is better to break your search down into stages.
View and evaluate their experience and portfolio

Check reviews on third-party resources

Have a call with a team to find out about their work process 
With the reviews everything is more or less clear, but the portfolio raises questions. What can a UX portfolio say about a team, besides the fact that having a big number of cases is cool? If you take it seriously, you can learn a lot. When screening applicants, pay attention to the following factors:
Visual execution. For the designers, the bar is higher than for other specialists. If a team presents itself as professional UX design experts, a poorly configured solution with bad UX UI design can raise suspicions.
Diversity.

Designers who have managed to create applications for different target audiences and platforms are more flexible and competent than a team with experience in developing only mobile or only web applications. A diverse portfolio showcases what the team is capable of doing and what they can do for your project.

 Relevant experience. Want to make a marketplace app? Check if specialists have worked on similar services. Thinking of a fintech startup? Watch out whether designers had experience with projects in this field.
Clear case descriptions. If a UX design agency puts only screenshots of the interfaces of developed applications in the portfolio without a description, you simply won't have enough context to make up your mind about the team. The case should reflect the problem that the specialists solved so that the potential customers have the most complete picture.
A good UX portfolio not only introduces visual results but also explains the way of thinking and the logic of designers when making decisions.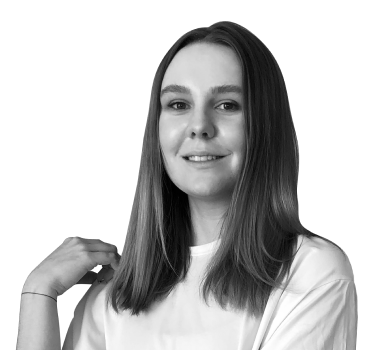 Sometimes portfolios contain low-quality images. For example, small pics that cannot be expanded, or large ones, but in poor resolution. This puts the team in a bad light — if the designers present their work in a sloppy way, it also speaks about the quality of their work. We try to pay a lot of attention to the visuals, that is why some of our cases can look like a full-fledged landing page.
To make your search even easier, we have put together a list of companies and freelancers with high-quality portfolios. Then we carefully studied them and outlined their pros and cons. Startup owner Max helped us with the assessment.
He is fictional but no less picky, distrustful, and unbiased. Max will help us pay attention to details that are easy to miss. Without further due, here is the list of the most interesting UX specialists. Let's go!
Analyzing and evaluating portfolios of UX designers
Purrweb
We are cool! That is it, you may not read further.
Of course, this is a joke: it is important for us to critically evaluate our work in order to constantly improve. We are engaged in the development of mobile and web applications, as well as the creation of UI UX design for various projects.
What's the kicker?
Individual approach is not just words for Purrweb: for each case in our UX portfolio, we create a special design based on the specifics of the project. We describe in detail all the stages of creating and developing products. First, our team breaks down a task and talks about customers and their goals. Then we describe the audience of the project and explain each of our decisions. We illustrate this whole thing with interfaces for clarity. In the end, we say what we have done and show the results.
If we talk about the main page of our portfolio, then here we tried to do everything for the convenience of our potential customers. The hashtag section on the top helps to navigate through different types of apps. You click on the particular topic and only see projects that are relevant to your future solution. Of course, we still have areas for improvement: we try to regularly update the portfolio and add new, more deployed cases.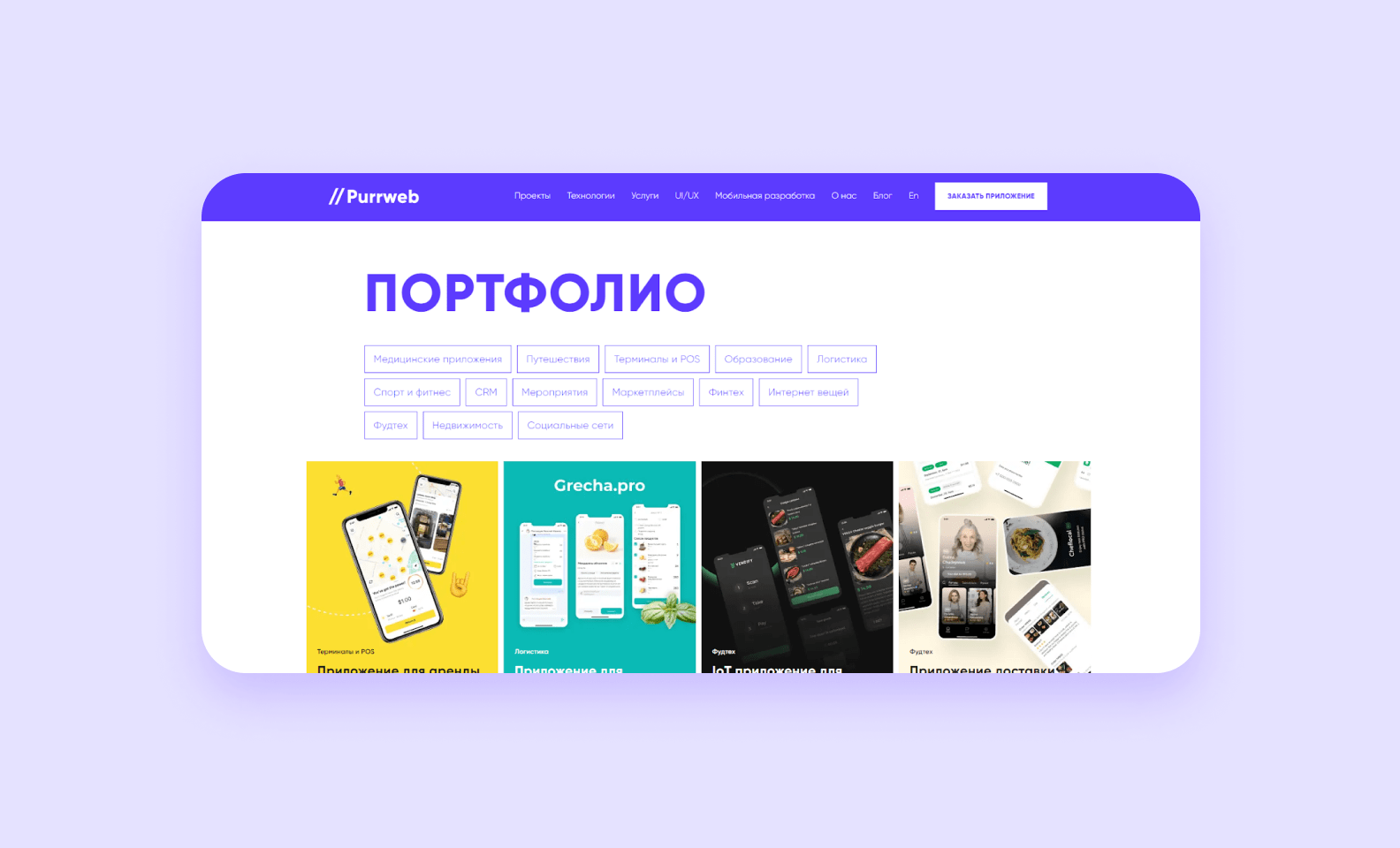 Main page of our portfolio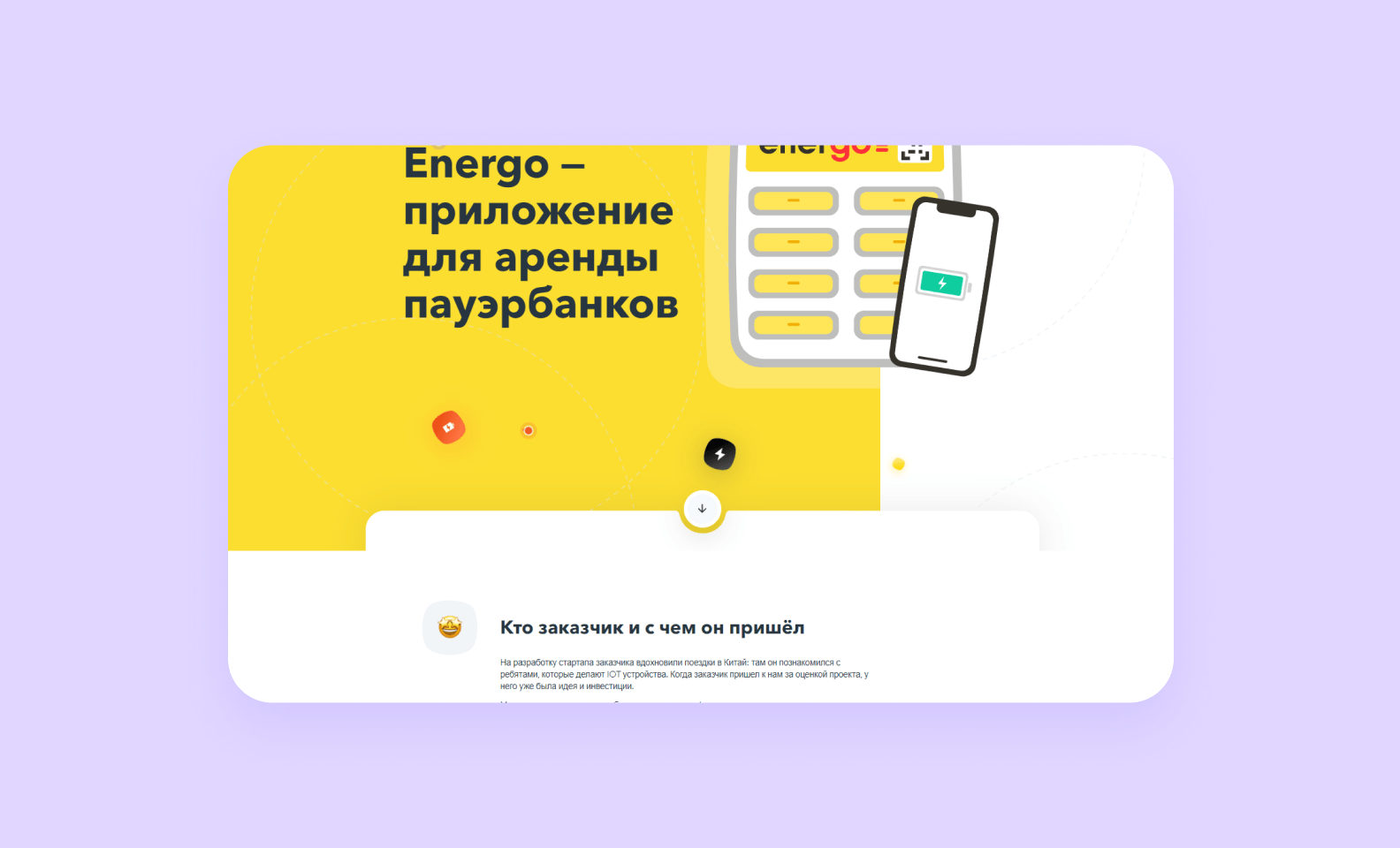 Case design example
What Max thinks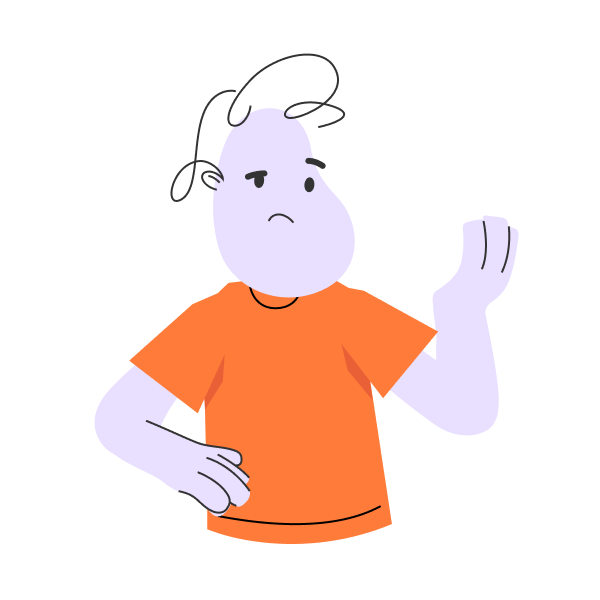 Not all cases in the portfolio are fully presented. In the older ones, there is no info about the work process — only a short description and the final results. The latest cases show some progress, but what if a customer wants to know more about earlier projects? Hopefully, in the future, with adding new cases, the old ones will move far down, but for now, they are noticeable, and a customer will take them into account when choosing a designer.
Agente
The Agente studio focuses on UX UI design, mobile app development, and branding.
What's the kicker?
It is immediately clear from the portfolio that the agency has managed to work with many famous brands from different sectors. Each case presents both final results and an extensive description of the work process. Agente also creates an individual design for each case in order to fully show its specifics. The portfolio also has a navigation bar, which helps to filter the main focuses of the agency.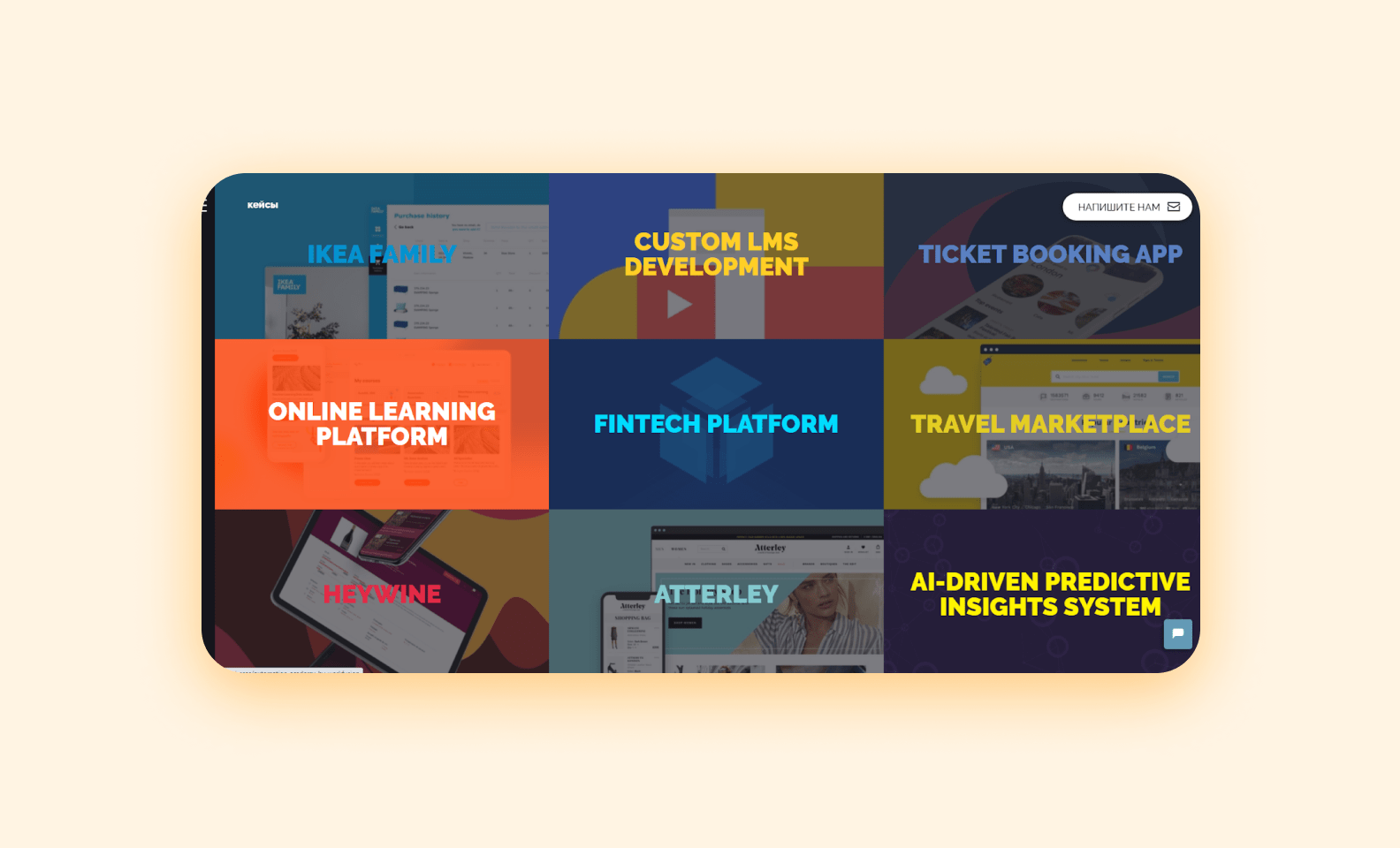 General view of the portfolio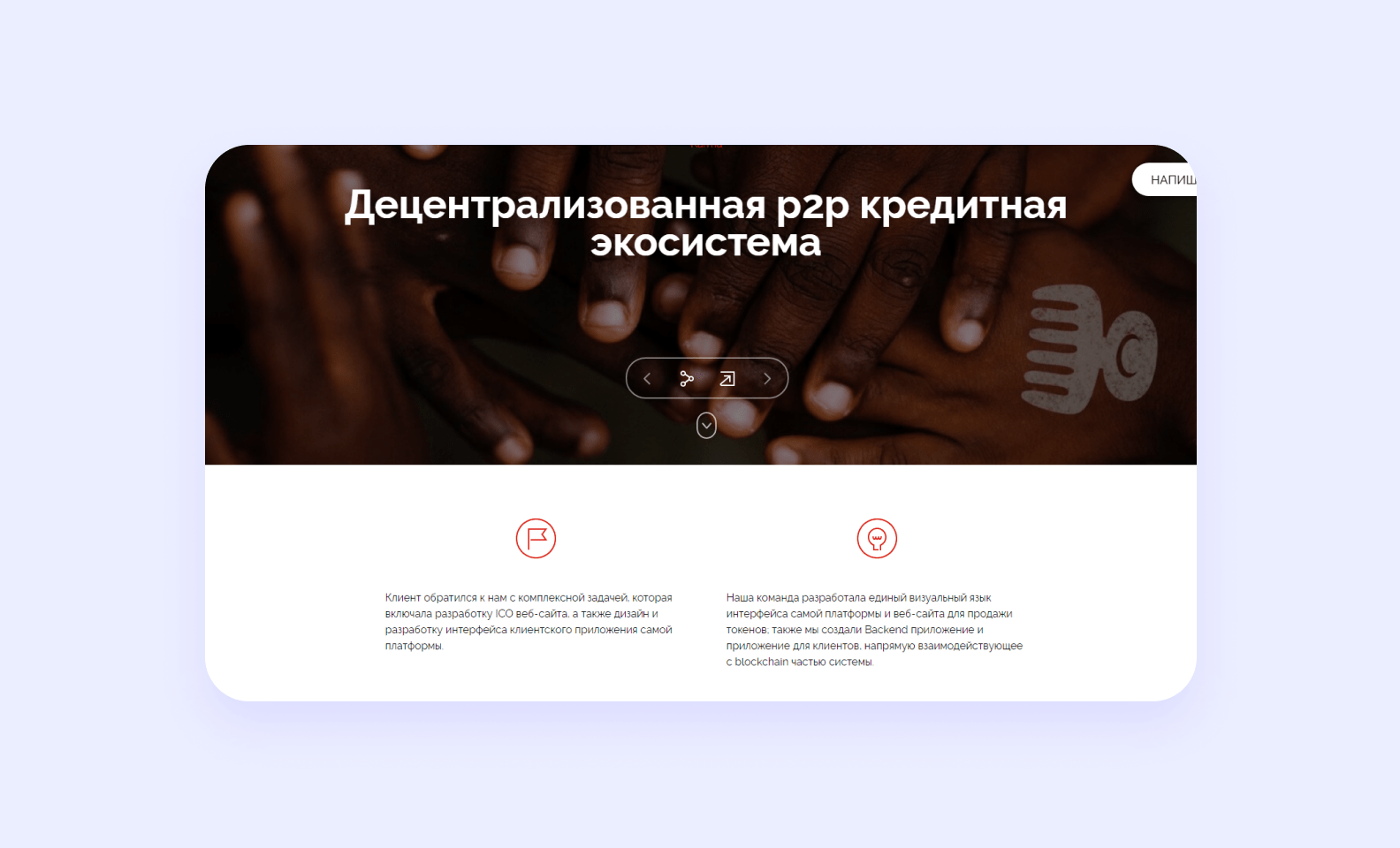 Case design example
Max's thoughts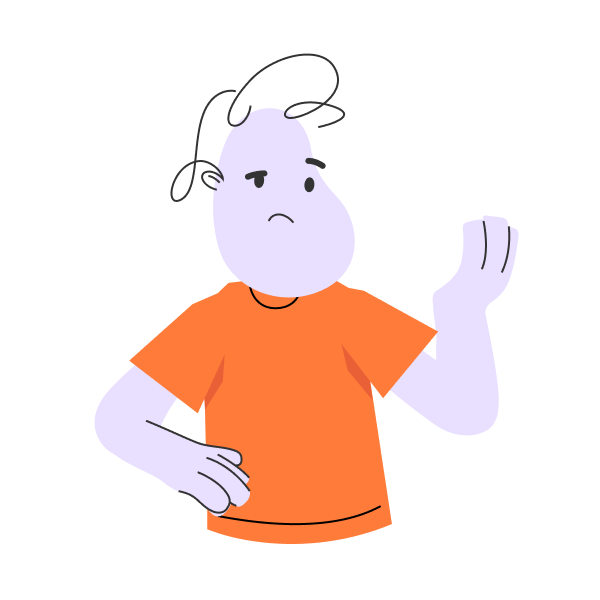 Agente targets both Russian-speaking and English-speaking audiences. But cases are written either only in Russian or only in English. If someone is interested in the team and wants to learn more, but doesn't know the language, it will leave them frustrated. The rest of the portfolio is great.
SimbirSoft
The company develops and tests software for different businesses. SimbirSoft offers both the "turnkey" development of IT products and the opportunity to hire separate specialists for particular services.
What's the kicker?
Portfolio design is quite simple, but even at first glance, it is clear that SimbirSoft has extensive experience. The cool thing about their portfolio is its navigation, which can be filtered by the tech stack and the industry. For example, if a potential customer has an idea of a startup for doctors, they can choose and read relevant sections — "Android and iOS" and "Medicine."
If you open the case page, you can see how many people worked on the project, how long the development took, and what results they achieved. The description reveals in detail what problems the team faced and what solution was found. You can also see what stack was used in the development. It is easy to trust a company based on such a UX portfolio because there is no doubt about the quality of work.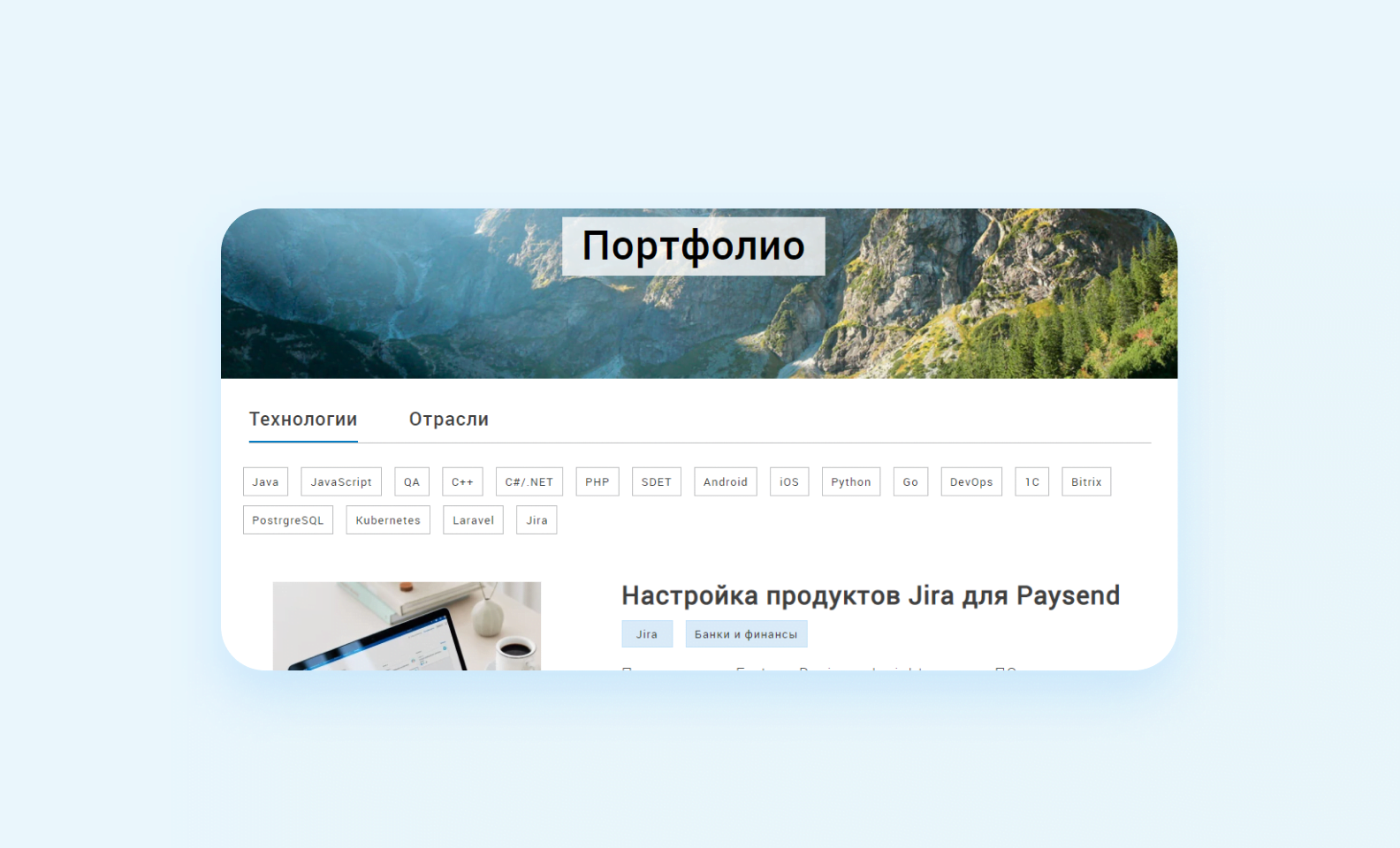 General view of the UX portfolio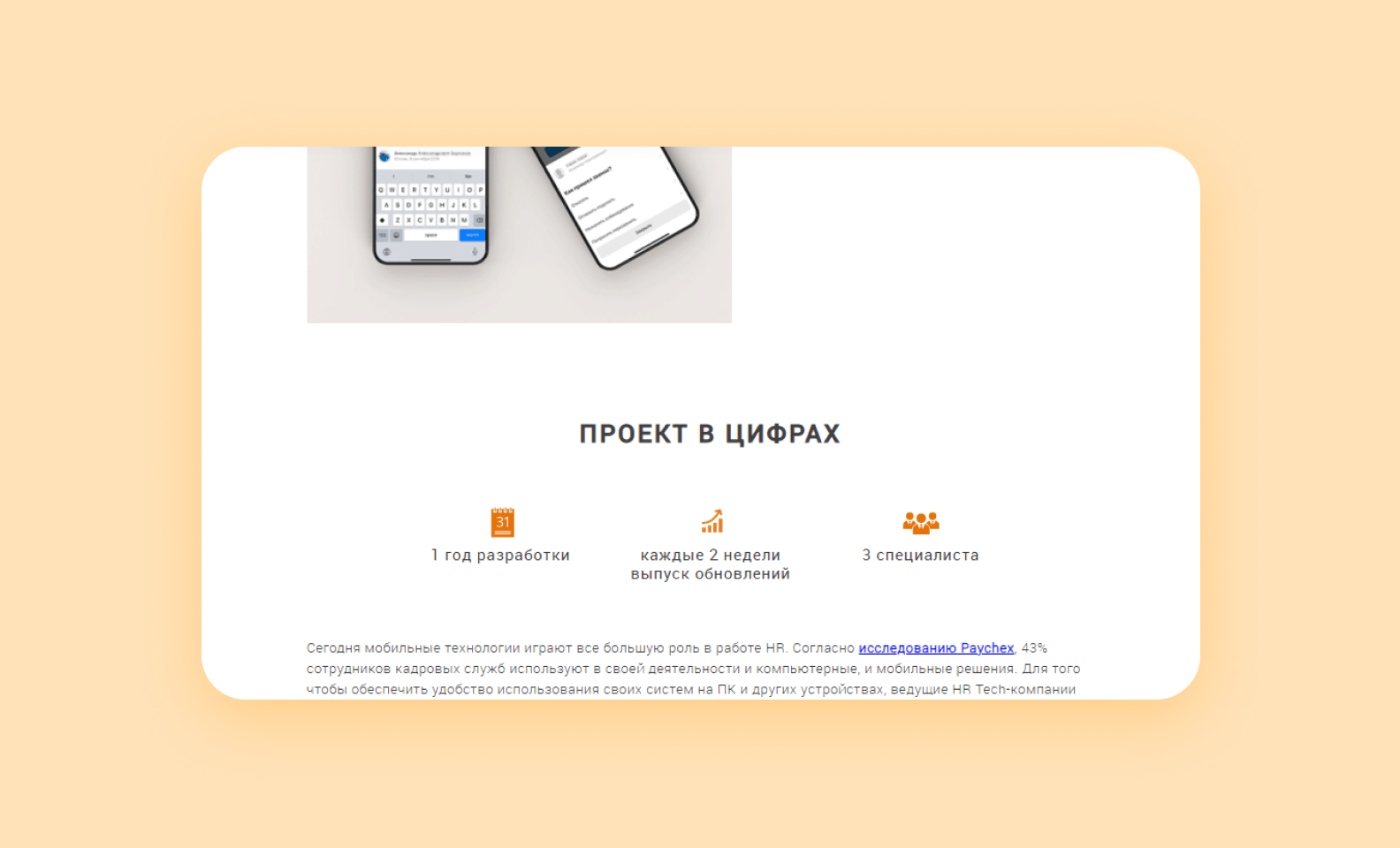 Case design example
Max wonders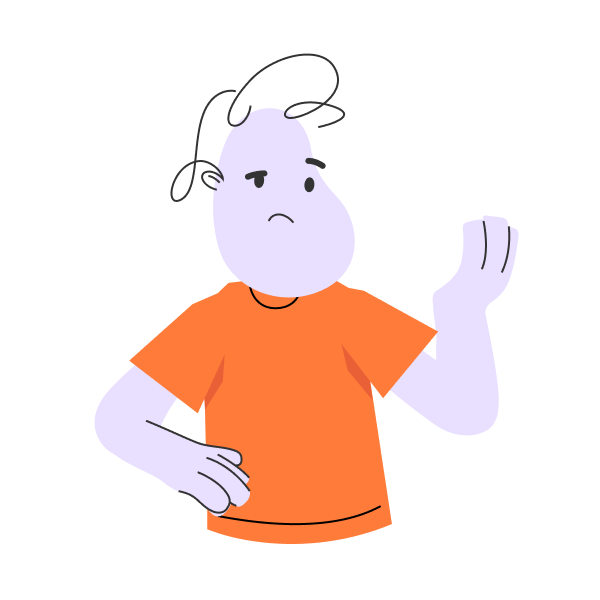 I'm reading about cases. Cool! But where can I see the final results? Unfortunately, there is neither a link to finished projects nor a demonstration of the created interfaces. The description alone is not enough when choosing a team that will develop a visual product. Long story short, interesting, but I would prefer other candidates who will show the final result.
roob.in
Guys from roob.in offer different kinds of services: web development, UX UI design, and even marketing assistance. Once they create a landing page or promo page, they can develop an effective strategy for promoting it online.
What's the kicker?
Despite the fact that there are not many projects in the roob.in's UX portfolio, they try to create an individual design for each case, highlighting its unique features. They almost omitted the descriptions, but instead showed the stages of development visually. On a page, you can see the wireframes that were developed for the application, icons, the final look, and several concepts. There is no navigation in the portfolio, but perhaps as new works are uploaded, the UX design agency will add this feature to make it easier for the client to move around.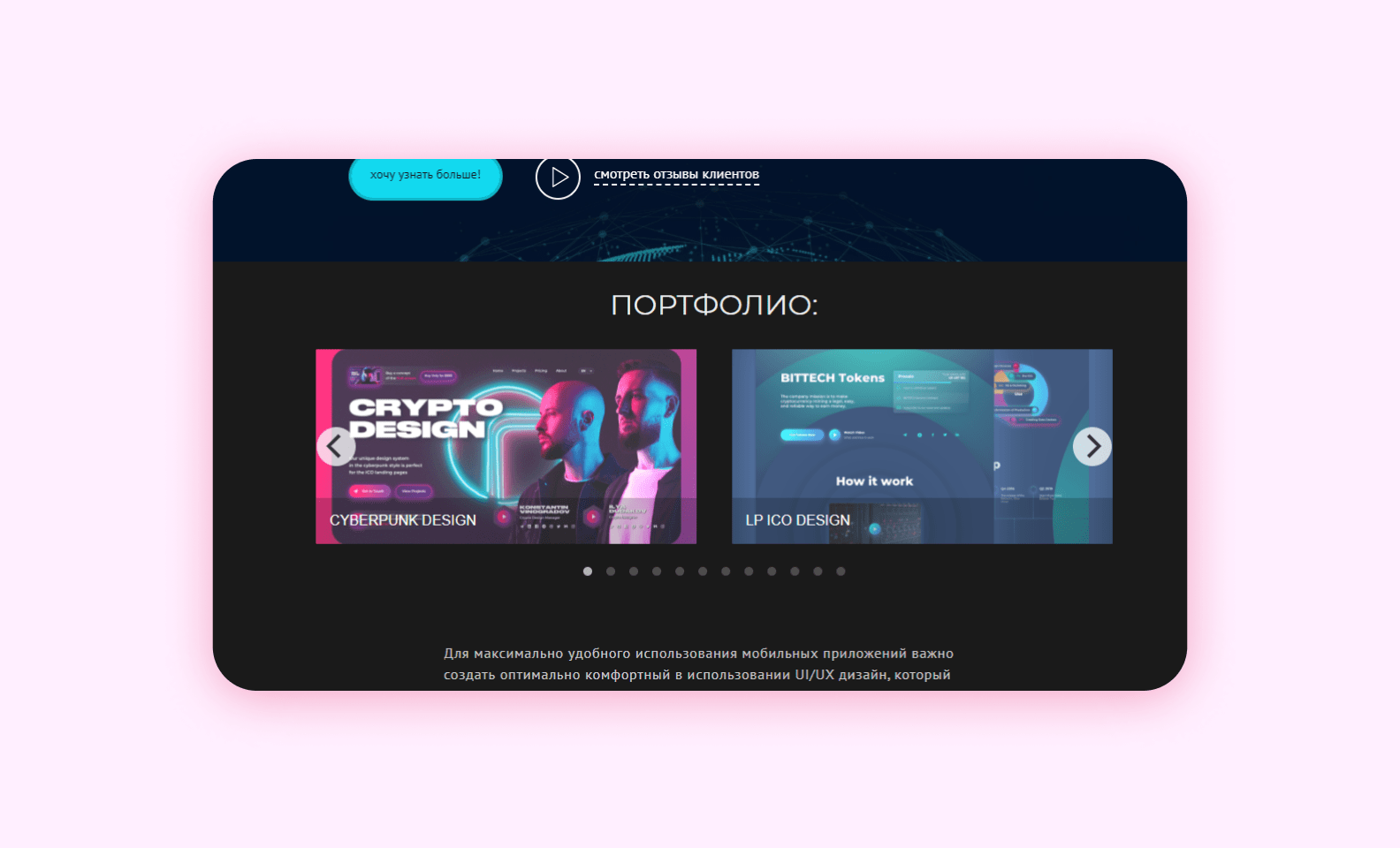 General view of the UX portfolio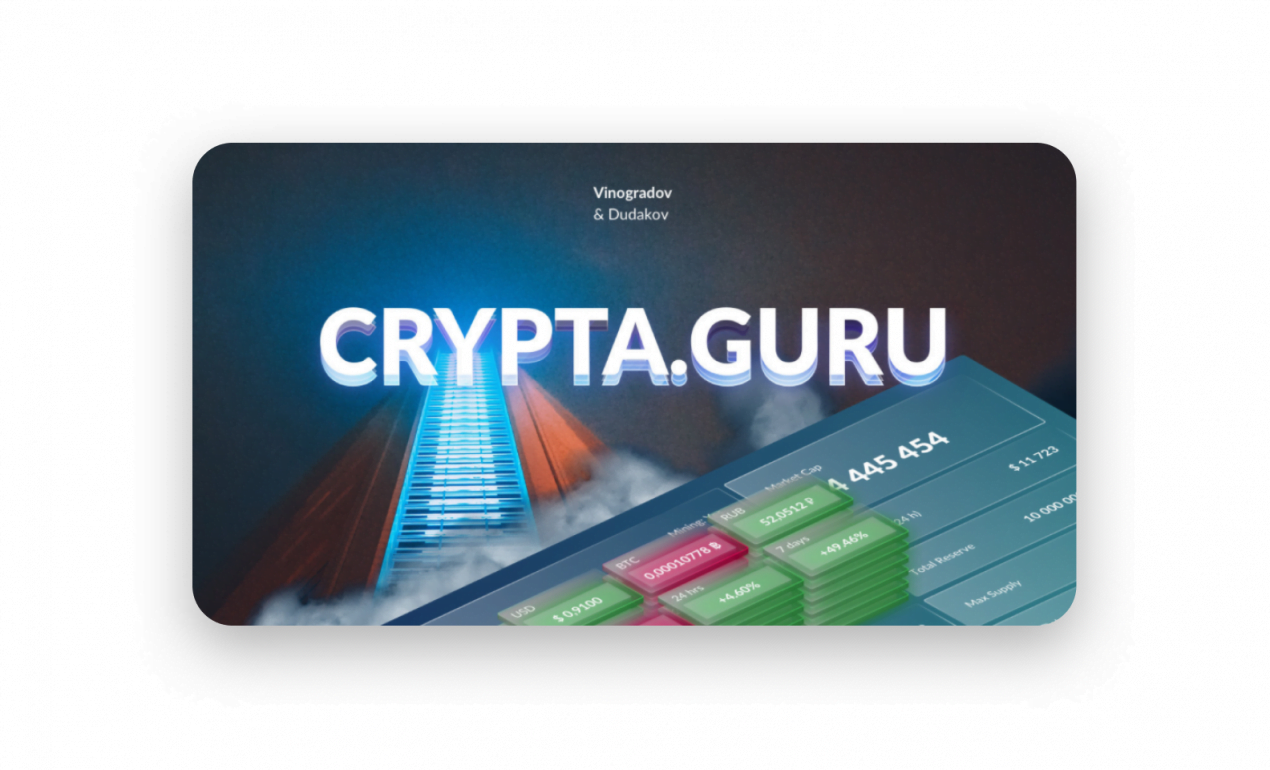 Case design example
What Max thinks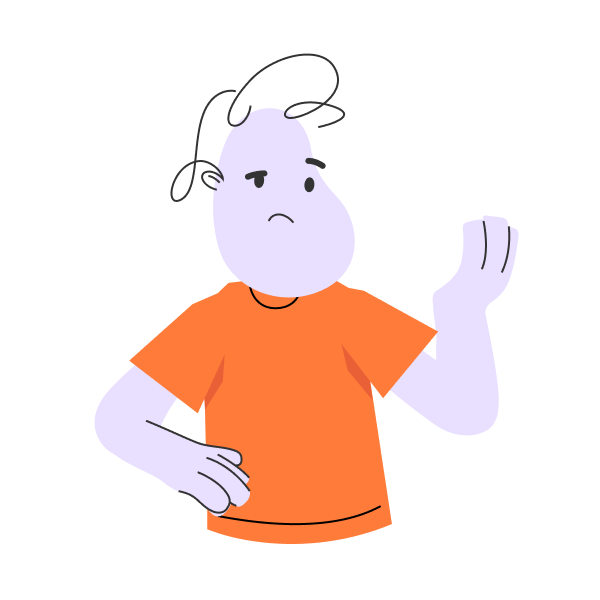 Here, unlike other examples, there is not enough description. It is not clear what problems the team had and how they found the solutions. I really like some of the designer's work, but I don't know how long it took to develop the project, or how the work process went. Therefore, I don't know if they worked with customers' desires well. It is possible that the client's goals were completely different. This would alert me, and I would prefer a team with more detailed cases.
Junto
Junto develops functional websites, as well as desktop and mobile applications.
What's the kicker?
Junto has one of the most successful and easy-to-navigate UX design portfolios. On the handlebars of the cases, there are the names of the brands with which they managed to work. When you point at them, a category appears — design, front-end, development for Android and iOS. The number of cases is enough to get to know the team.
Junto decided not to create long pages for their cases. Instead, they present visuals, a small text description of the task, and a final result. Overall, the customer gets enough information about the team's experience to make a decision.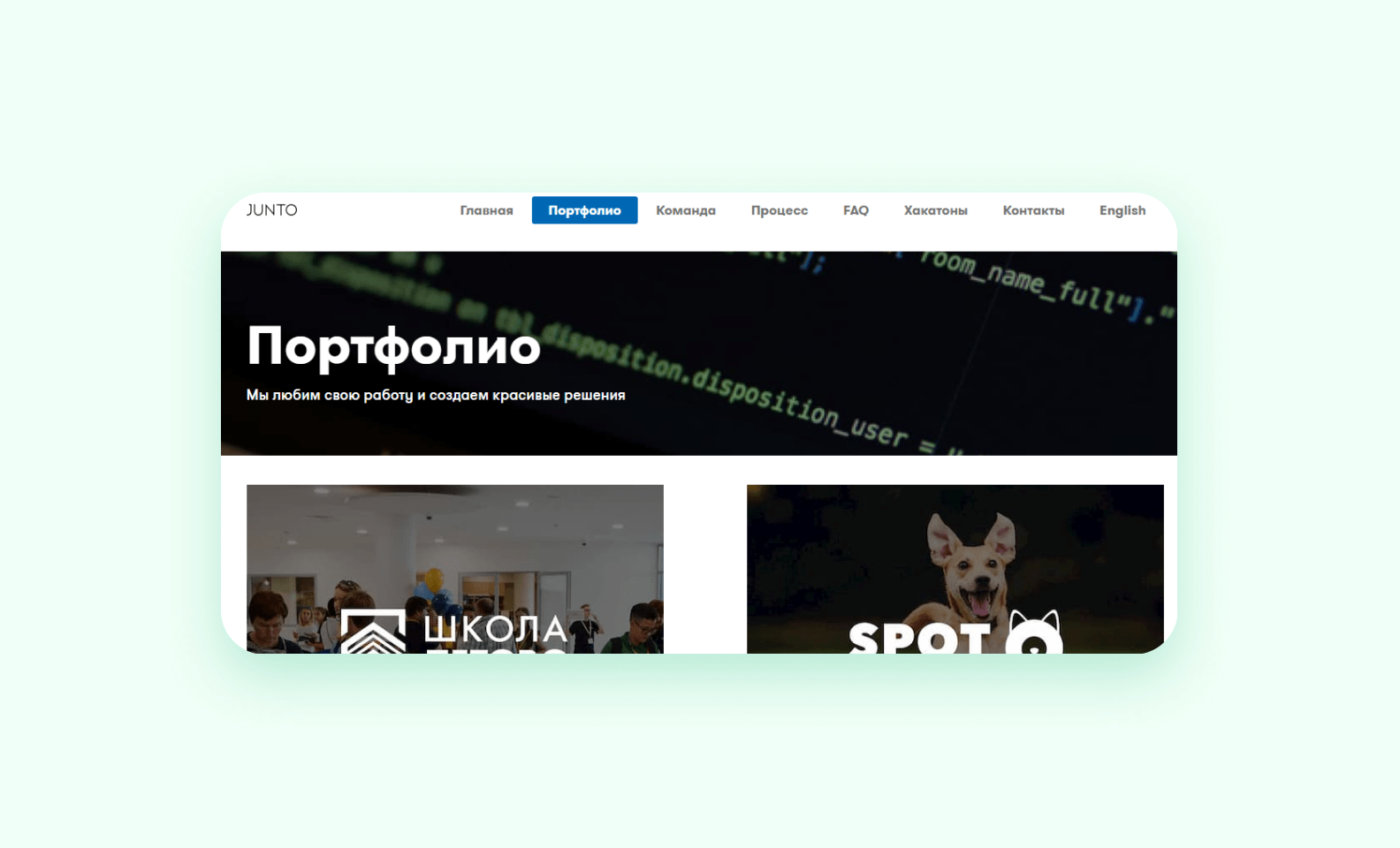 General view of the UX portfolio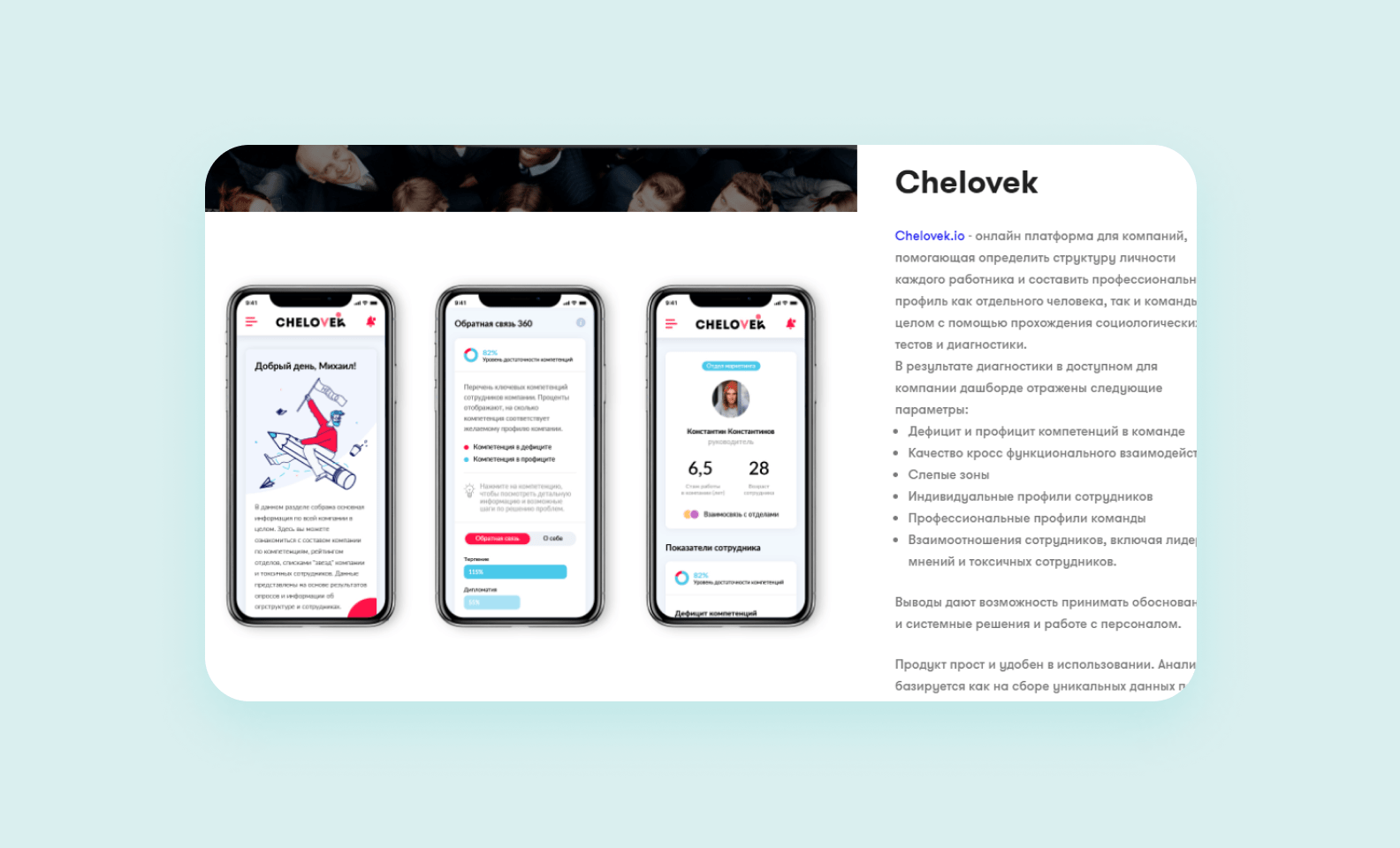 Case design example
Max is looking closely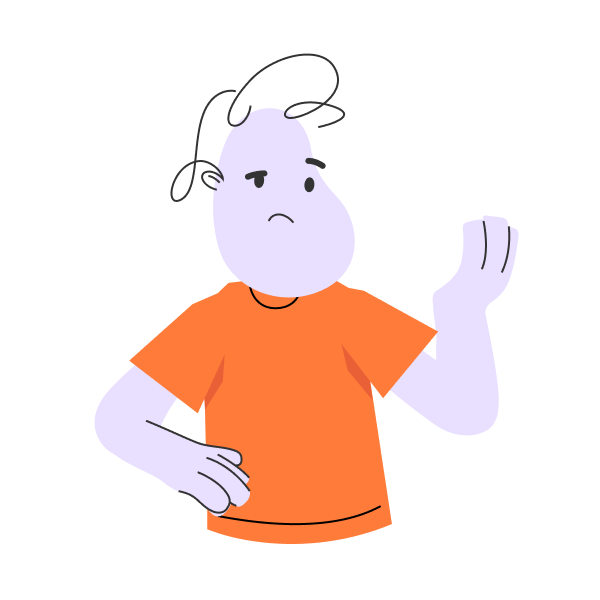 Junto's UX portfolio is not bad, but there are a number of downsides. For example, they use photo stock covers for case cards, and it is not clear what kind of project is hidden inside and what industry it is from. Also, the page lacks category navigation so that I can immediately filter projects that are of interest to me from a technical point of view. And in some cases, for example, "Moscow in the cinema", don't have enough visual material. There are only a few screenshots on the page, which do not reflect the complexity of the project well.
insaim
Insaim is a digital agency that creates UX UI design for apps with complex interfaces.
What's the kicker?
Their portfolio has enough cases with different focuses: there are social projects, educational portals for universities, and online galleries. The pages are designed in a clear and tasteful way — the cards have the name of the project, its description, listing the categories of work that were performed (UX, UI, front, landing). Cases bars are mixed with a breakdown of the team's skills.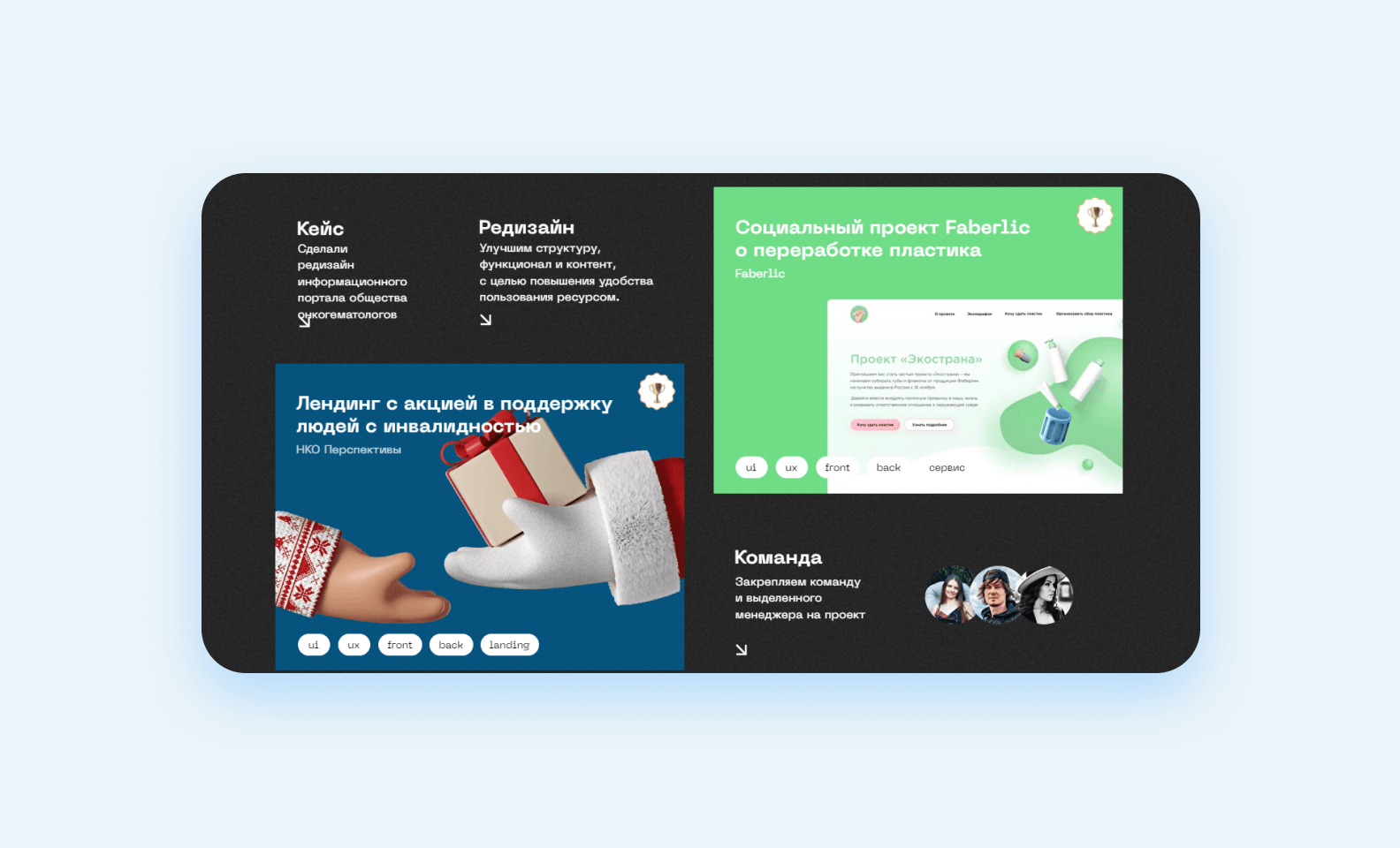 General view of the UX portfolio
Max tries to figure it out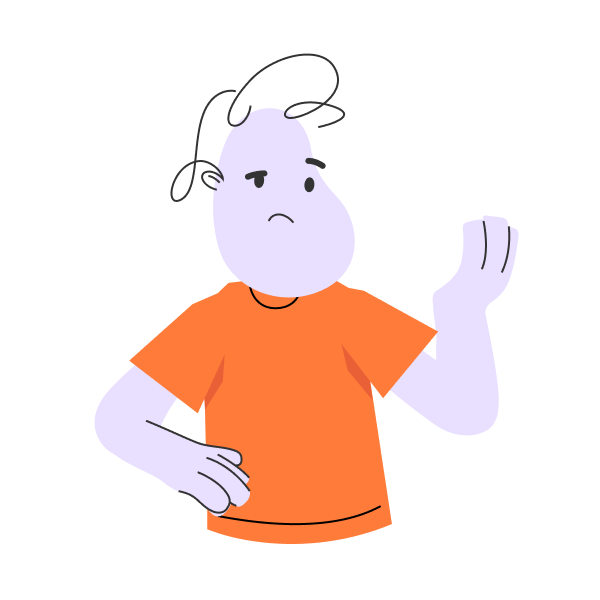 The design of the page is really nice, but I didn't manage to see the cases. Case cards do not lead to a page with a description of the project, but to ready-made sites, so a customer immediately sees the result of the work. On the one hand, demonstrating a "live" result is an interesting technique that allows the user to evaluate the interfaces. But on the other hand, it is a completely uninformative way that does not give any idea at all about the team and its work behind the scenes. Is there any evidence that the project was actually developed by the agency? No. Moreover, I can't see and evaluate the methods of the team's work, the stages of creating a project. So, I can't even compare the agency with its competitors.
SoftVoya
The company creates IT solutions for companies. Among their skills are the development of websites, software, mobile applications, and UI UX design. Also, SoftVoya supports and develops its own IT products.
What's the kicker?
There are not so many works in the portfolio, but the cases are very diverse. You can find there projects from different industries, such as social, healthcare, tourism, marketing, and even space. From the text of the bars, it is immediately clear what kind of project is inside. Cool idea was to include a short summary of what was done. The customer immediately understands whether the case will demonstrate the skills of the team that he needs, or whether he needs to see other projects.
Each case contains both descriptions and screenshots of the results. There is information about how many people worked on the project and what was the timeline. Moreover, the demonstration of the result in real life (via a link to the project) and on Behance is an additional advantage of the portfolio.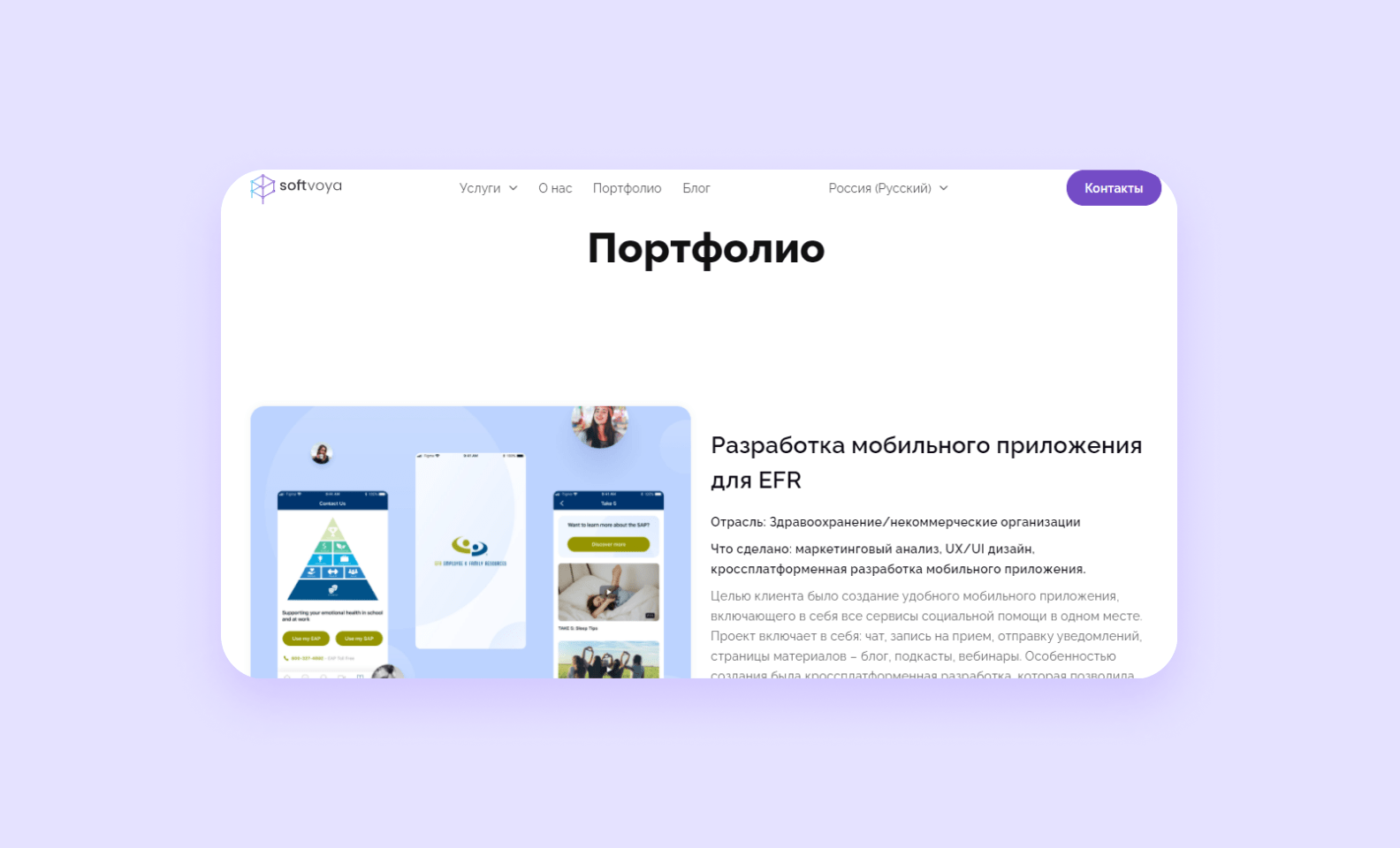 General view of the UX portfolio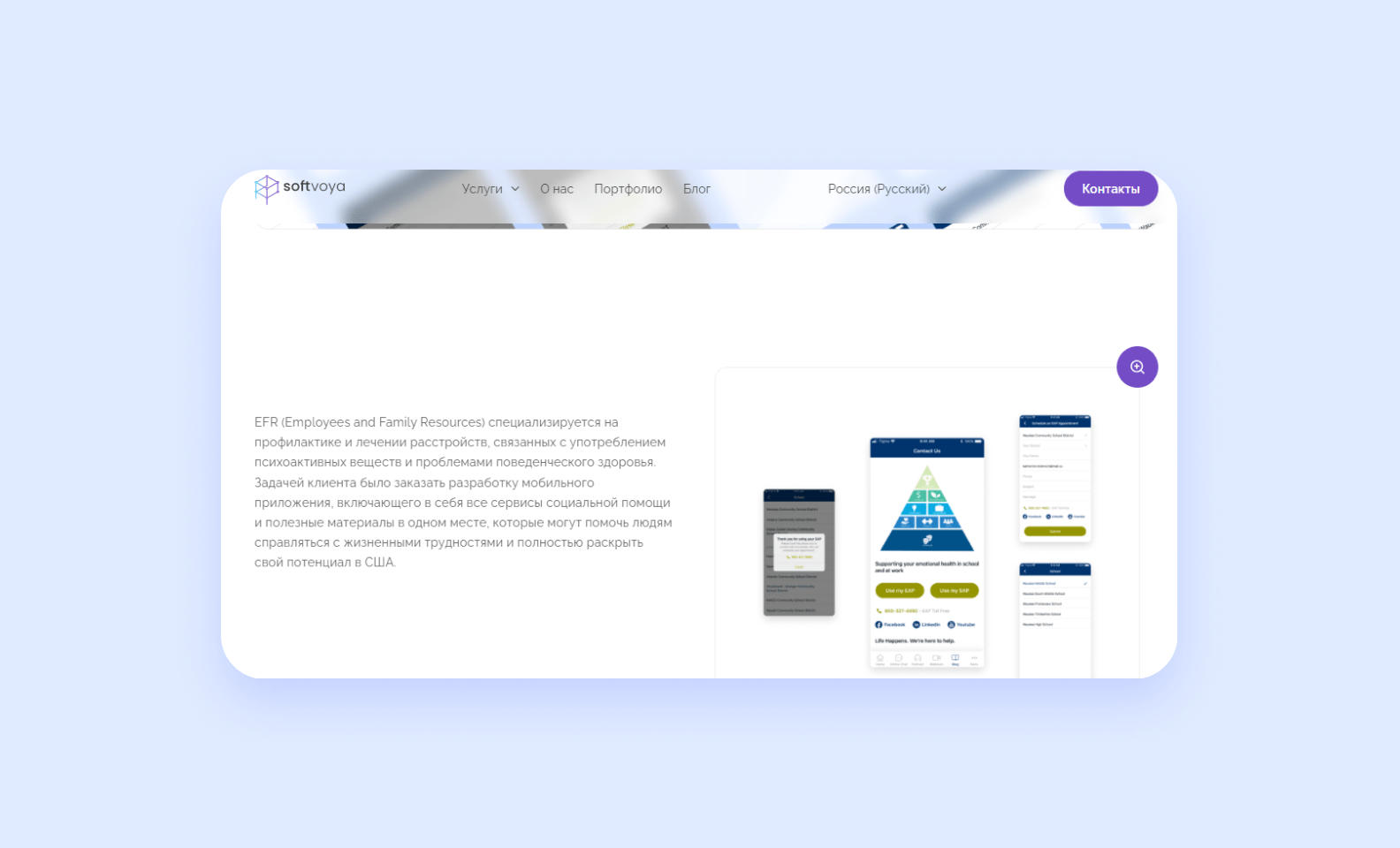 Case design example
Max has some doubts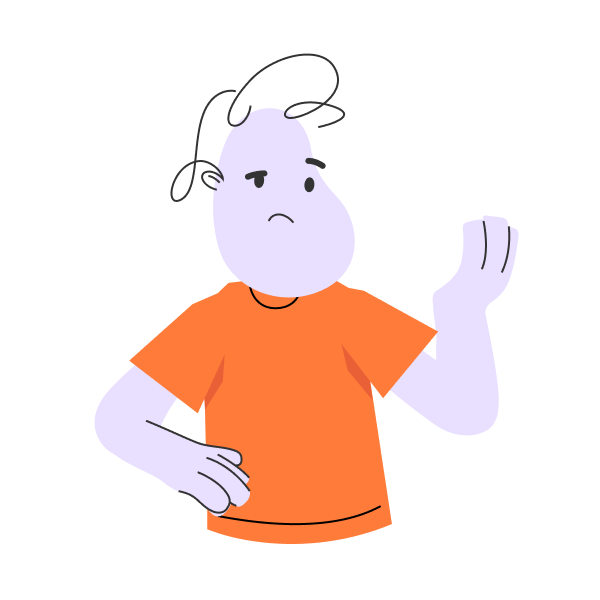 The guys provided a detailed story about the problem and the solution, but there is practically no description of the work process. What challenges did the team face in developing the design? Why was such a design option chosen and a particular decision was made? There are no answers, but this would increase the client's loyalty. For me, such a story about the case is just plain facts. If I have other candidates with more detailed text from which to learn the details, I'll more likely opt for other portfolios.
GloriaLo
Gloria is a Sydney-based designer that specializes in creating UX and UI designs for software products.
What's the kicker?
A personal UX design portfolio is slightly different from the way companies present their cases. Freelancers, unlike studios and agencies, have fewer opportunities to draw attention and impress potential customers. When creating a portfolio, a freelance designer must be of interest literally from the first few lines on the main screen, and Gloria managed to do it. She immediately talks about herself in essence, without overloading the page with information, and goes straight to the cases.
In addition to her role in every project, Gloria illuminates every stage of her work. Not only through prototypes and ready-made interfaces, but also through photographs. She takes pictures of boards with solutions to problems, lots of sticky notes — in short, a working routine that helps to create an idea of ​​how she works. A cool option in order to let the customer learn about the "behind the scenes" of a project!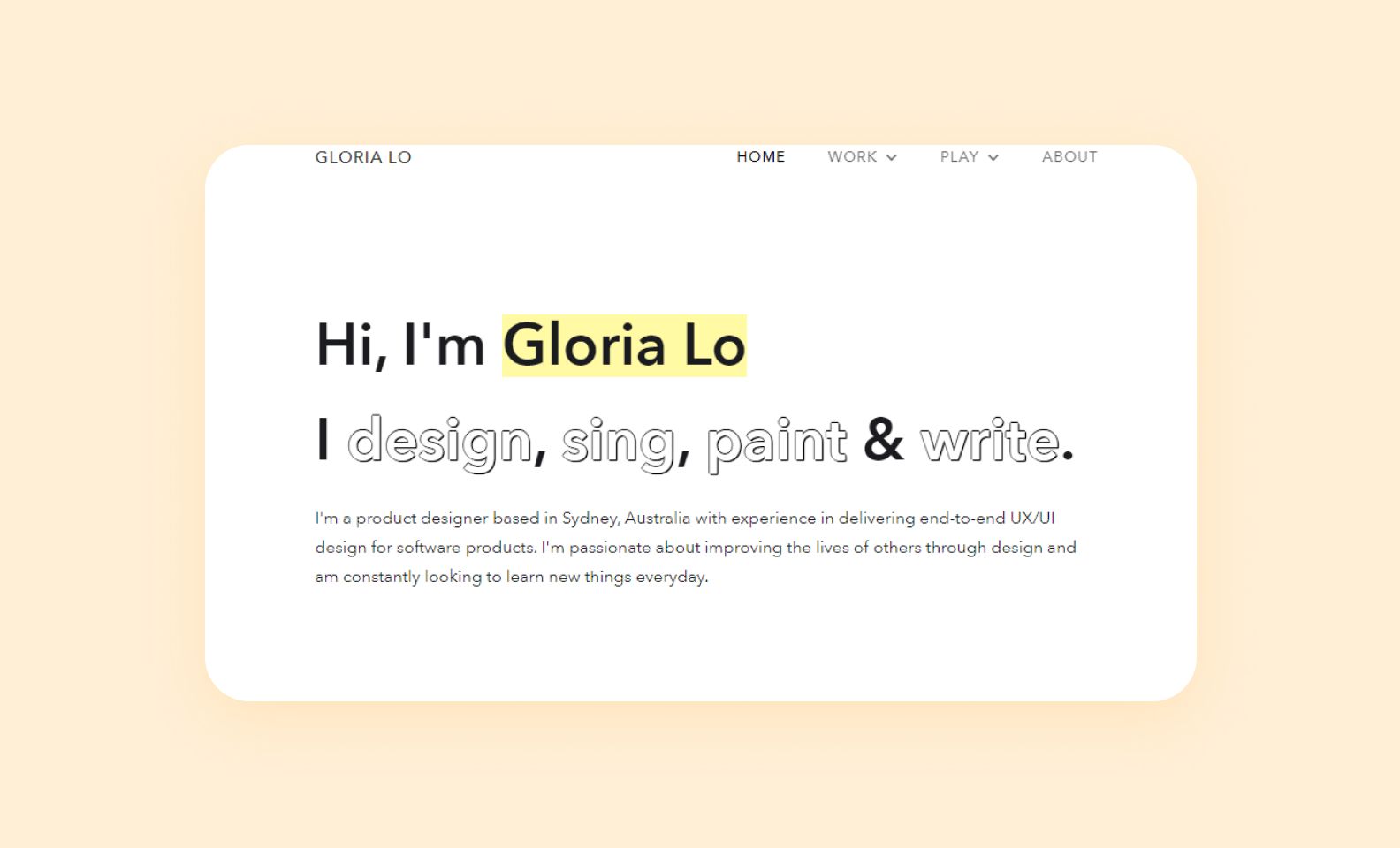 The main page of the UX portfolio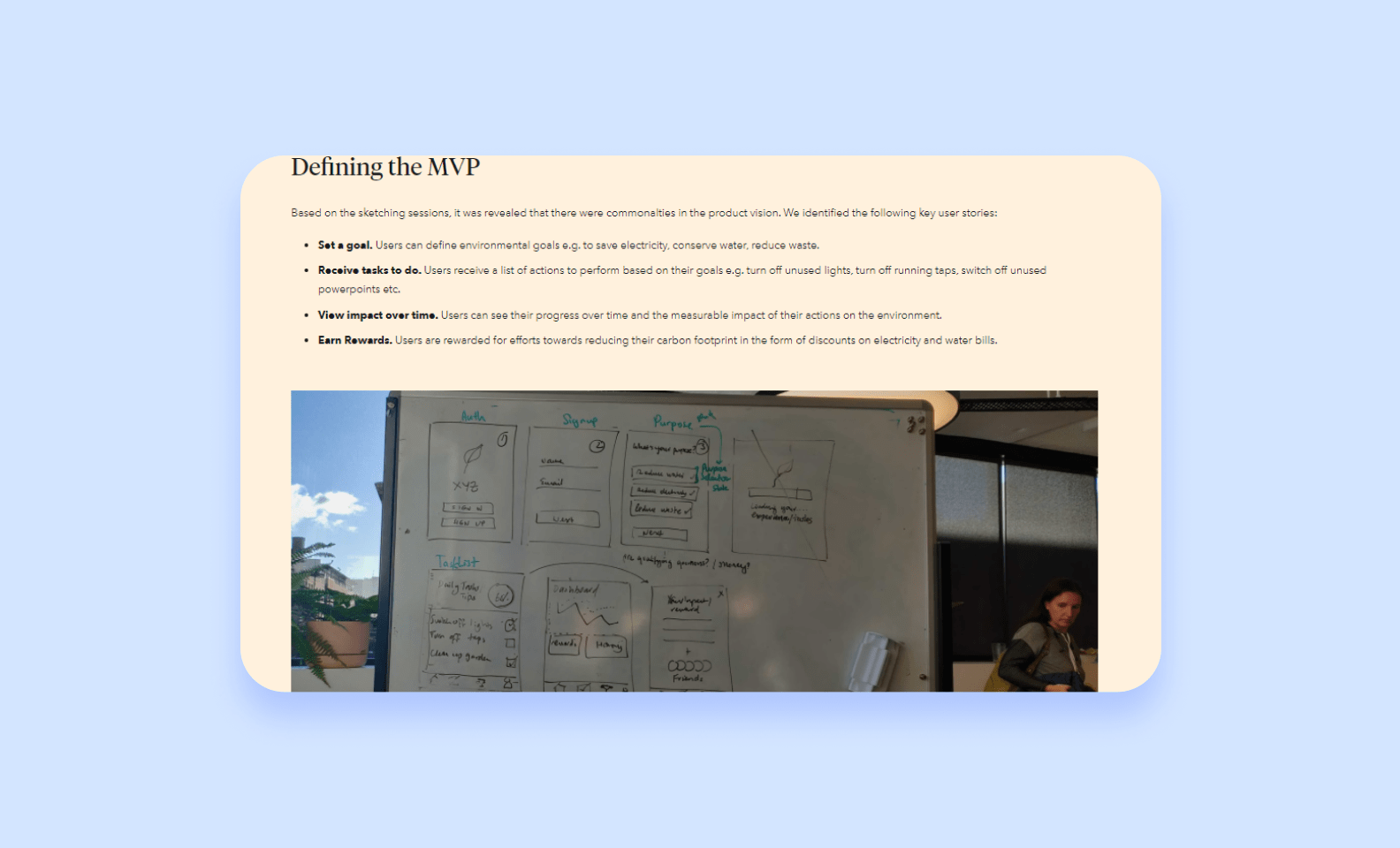 Case design example
Max protests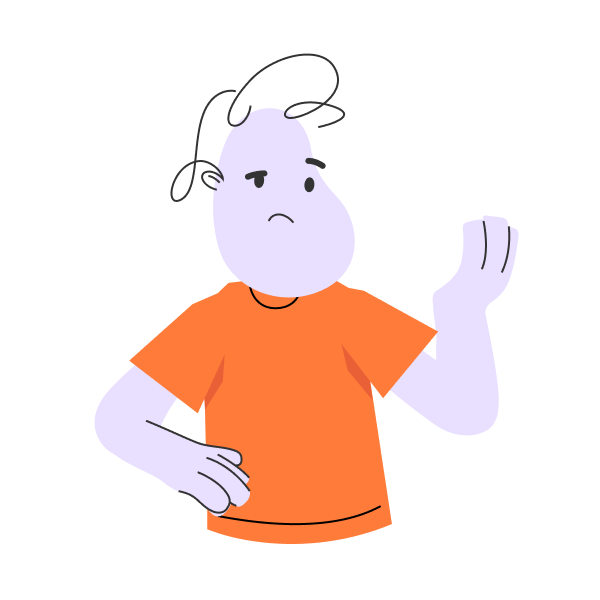 Gloria has a good description of cases, but there are too few of them. I can make a conclusion about the quality of the work, but I can't understand whether the designer worked with the industry I needed, or whether she knows its specifics. And I was a little embarrassed by the abundance of personal information. The link to the blog is ok, but why would you post videos of your own song covers in your UX design portfolio? This information is unnecessary to a potential customer and creates a lot of confusion. I want to know if a person can handle my business tasks, and I'm not very interested in what contractors do in their spare time.
Vera Chen
Vera Chen is a designer who had internships and working experience in large companies. She creates interfaces for software products.
What's the kicker?
From the very first lines, Vera gives the impression of a designer who cares about how her work benefits the clients. There are few cases in her portfolio, but among them, there are several large brand names. To make the navigation more smooth, she marked the projects with categories — CRM, Mobile app, Design System.
To describe her work, Vera uses all the tools possible. She mixes the description of the case with interesting quotes from the scene, adds photographs of drawings, animation, and video clips. As a result, a viewer gets the feeling that painstaking and thoughtful work on the project has definitely been done.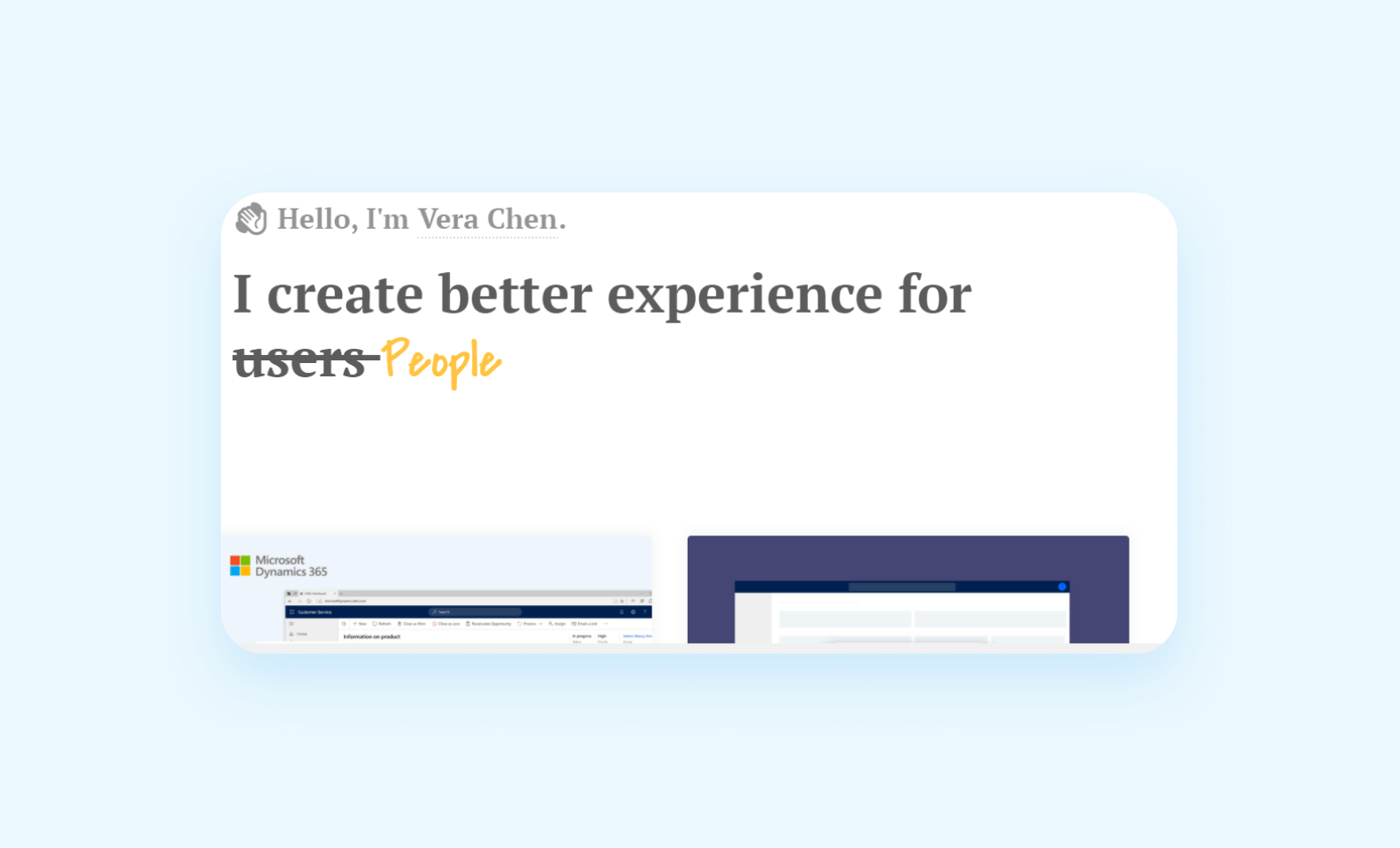 Portfolio main page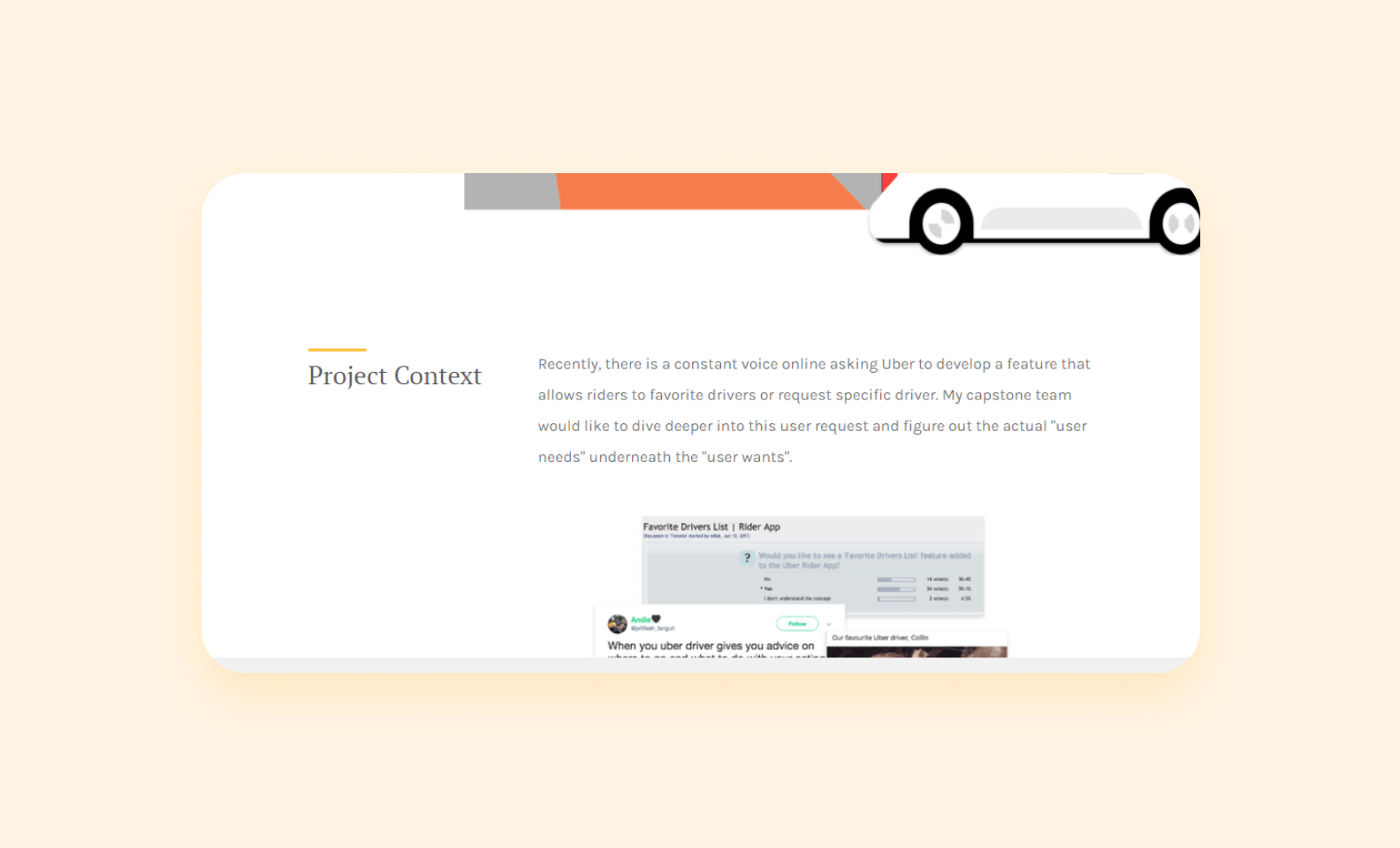 Case design example
Max is bored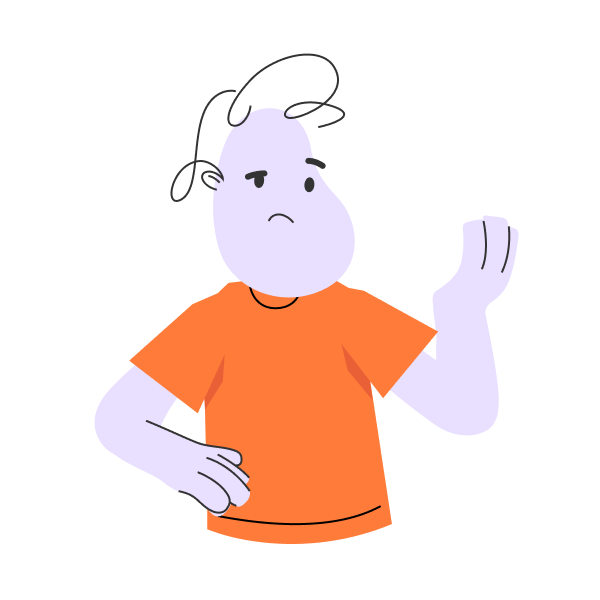 A detailed story with visual effects is cool. But in the portfolio, she went a little too far with a detailed enumeration of the stages of work. Thus, cases turned into long reads that take a lot of time and effort to read. A rare customer will be really so meticulous to reach the end of it. To be honest, I would give up in the middle or just scroll down to the results to make a decision.
Tom Parkes
Tom Parkes is a UI/UX designer with about 10 years of experience. During his career, he has been involved in projects for both small startups and big well-known companies.
What's the kicker?
Tom's portfolio is not only completed cases, but also a full resume with a list of skills and tools that he mastered. The designer gives information that will be useful to the customer, without wasting time on unnecessary details. Cool addition — a list of the people with whom Tom worked, so that a potential client can contact them and find out everything about the designer as a specialist.
Cases are located right on the main page, just below the first screen. Tom added titles with a few words about each solution that help clients immediately understand which cases are of interest to them. Inside, the designer went further, described what role he played in the project, and showed the app interfaces as the end result. In the end, there is a link to the launched website.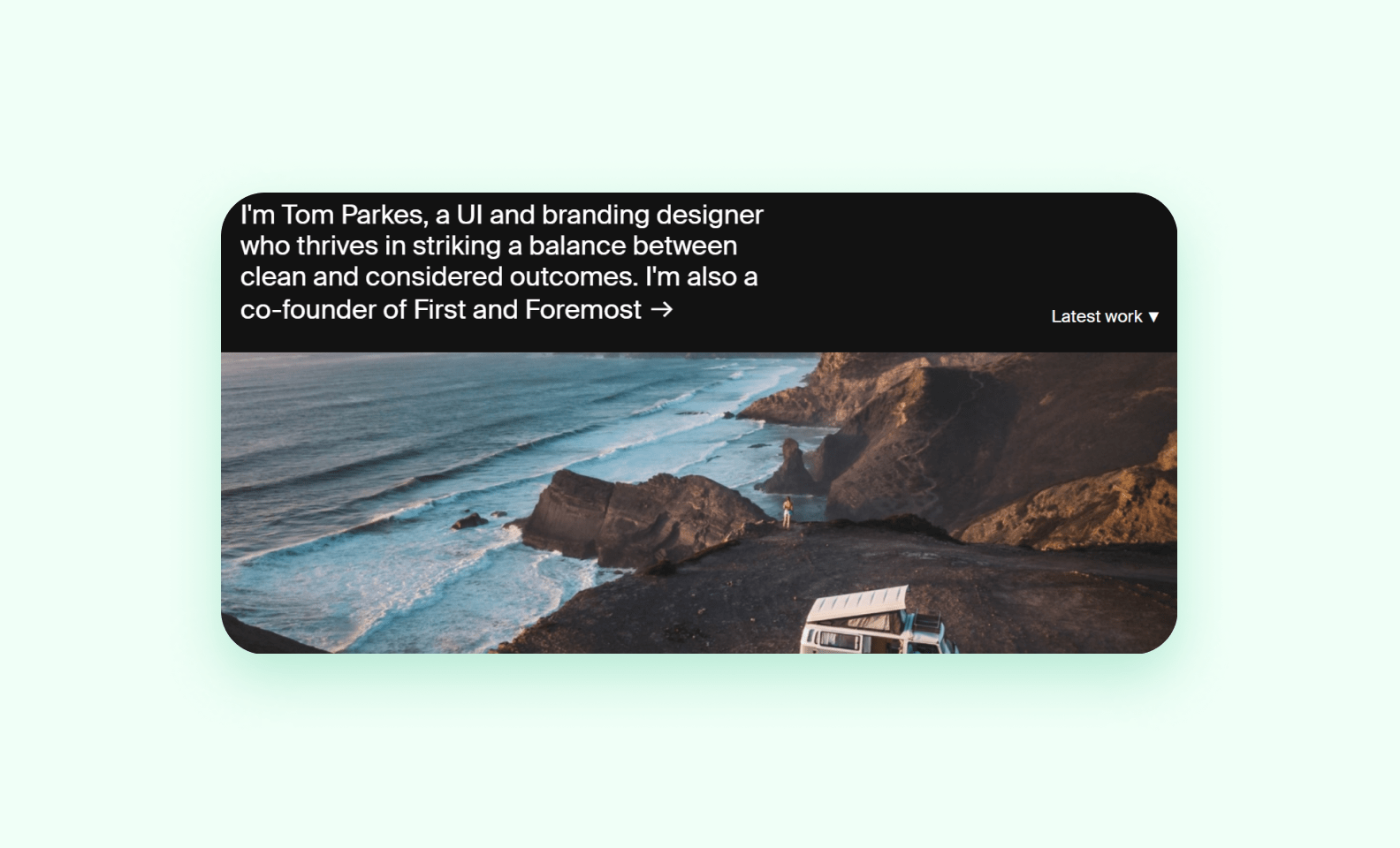 Portfolio main page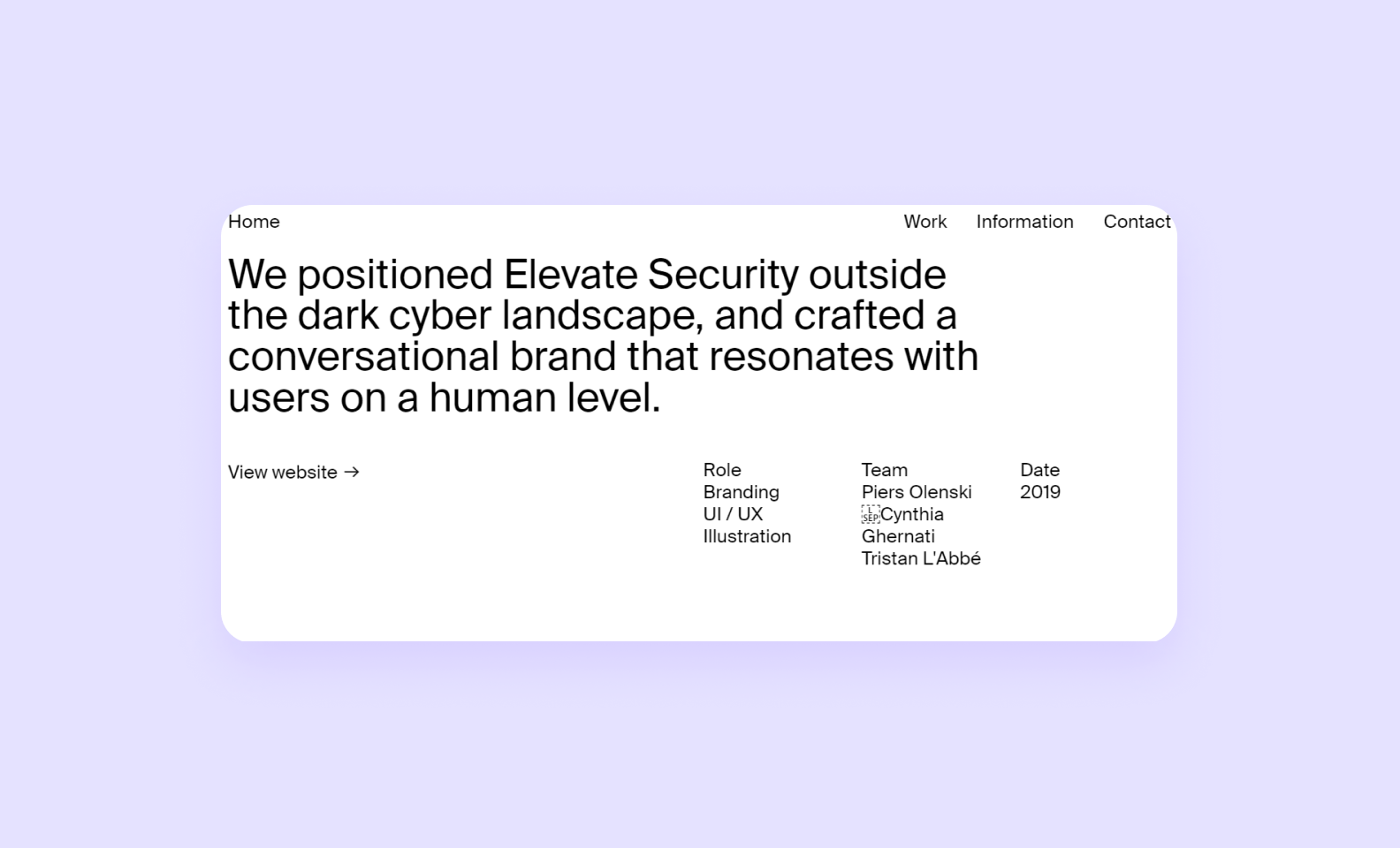 Case design example
Max sums it up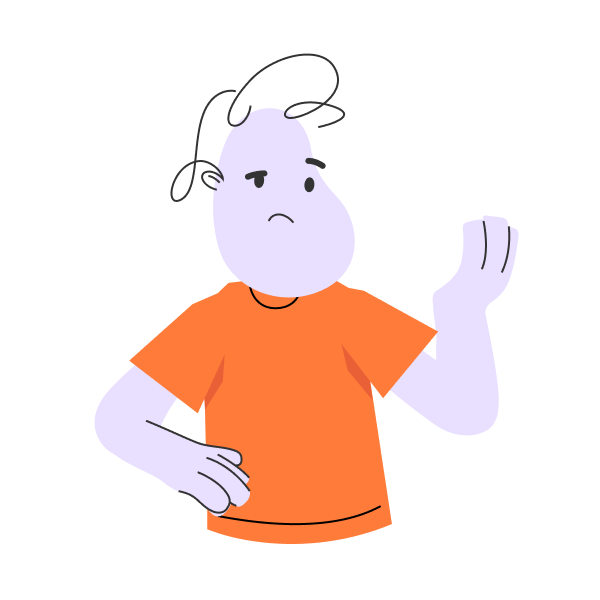 Cases describe the results of the work, rather than the process of creating a UX design. They miss specifics of the project, problems, and creative searches. Here, too, there is a common mistake of most portfolios above — a lack of balance between visuals and storytelling. The descriptions are very short. While I like the visual concepts, I don't know how this designer works and if we can get along. Looking through the portfolio, I realized that a good balance between a detailed story about the work and a demonstration of the result is very important for me. These components can give a complete picture of the team's experience, timelines, and tools. All of these things are important to me as a customer.
Making the right choice
70% of customers do not complete an order and leave the website due to poor UX. At the same time, 25% of mobile applications are used only once, because of their illogical flow. Now you know how to choose a designer based on their portfolio and prevent losing users due to bad interfaces. If you are still in doubt, you can reach out to the previous clients and ask them whether they are satisfied with the results of the collaboration, if they experienced any misunderstandings or missed deadlines.
All of the UX portfolios above share several features:
 interesting projects in different industries;

a clear and user-friendly interface of the pages;

detailed cases (either described verbally, illustrated, or both).
Unfortunately, these factors do not 100% guarantee that the UX design agency will successfully complete your project. But the chances to make the right choices will increase. Especially if the portfolio contains a detailed description of each stage and leaves no doubt about the designer's expertise.
---
Do you need UX design services? Reach out to Purrweb. We will provide a ready prototype of your product in just two weeks after discussing the details with you. At each stage of work, we will meticulously describe what we are doing and show the intermediate results.
Purrweb is not just a digital agency, but a full-cycle company that develops solutions from the idea to the launch stage. We will complement eye-catching visuals with a well-thought-out logical flow to create a convenient interface that will be easy to execute from a technical side as well.
Fill in the quote and we will get back to you to discuss the details of your project.