Who are angel investors?
Yes, if you are in the startup world, you probably know who angel investors are and want to skip this part and read about how to find investors in Atlanta. But it is important to sync up and make sure we have the same angel investors definition.
Angel investors are wealthy people with an interest to fund and develop innovative ideas. Usually, they give money in exchange for shares in the company. 
Most successful angel investors have two main elements: a lot of experience and good intuition to predict what idea will exactly skyrocket.
Often, when talking about successful angel investors, Marc Andreessen is the first one to come to mind. Known as a 'buyer of California,' he created the web browser Mosaic, then later founded an investment firm and gave money to Facebook, Foursquare, GitHub, and other popular platforms. He once said, "Innovation doesn't come from a big company. It never has and will. Innovation is something new that looks crazy at first glance. It comes from 19-years-old and startups that no one's heard of."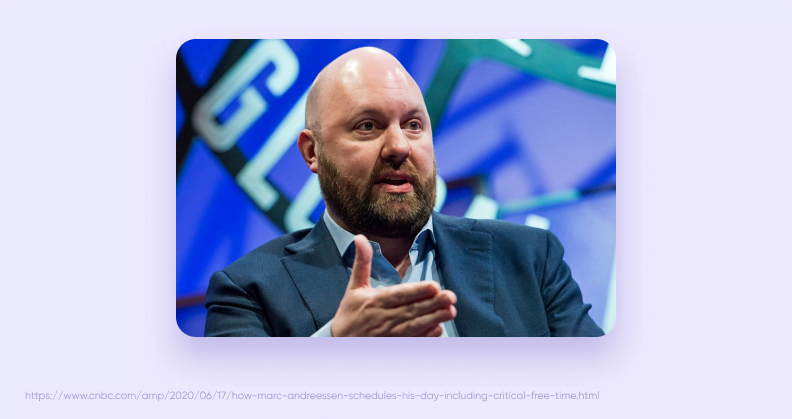 Now Marc Andreessen is on the board of directors of Meta Platforms (ex-Facebook Inc.).
Sometimes investors create clubs to work together. Our list will cover both groups and individual angel investors Atlanta based.
List of 7 angel investors Atlanta edition 
There are dozens of angel investors in Georgia, and it was difficult to narrow down the list to only 7. But we picked the most diverse and active people. Without these angel investors Atlanta would not be as startup-friendly and fast-growing, as it is now. Here they are:
Atlanta Technology Angels

The network unites both accredited angel investors and venture capitalists who are focused on startups and early-stage technology companies. They can not only help financially but also bring important business connections and offer mentorship to young startupers. ATA has an extensive description of their investing conditions, but generally speaking, these top angel investors Atlanta can give between $100K-$300K in 6-8 deals per year.
🙋🏻‍♂️❓Focused on scalable technology-oriented startups based in Georgia. A prototype is a must to pitch.
No Limits Ventures 

This group of angel investors run by a marketing guru Raj Choudhury supports Georgian startups. They already funded PerfectPost, SocialQ, Cooleaf, and many other apps.
🙋🏻‍♂️❓Focused on both small startup and early-stage, high-growth businesses. Previously invested in software development and marketing projects.
Black Angel Tech Fund
The group was founded in 2015 by several Atlanta-based Stanford alumni. Their main goal is to support black entrepreneurs who traditionally are underrepresented in the tech world and struggle to find their first investors. The fund values technology and innovations and is always looking for fresh ideas.
🙋🏻‍♂️❓Focused on early-stage tech startups with black techpreneurs in the driver's seat. 
Golden Seeds

One of the largest and most active groups of angel investors supports women-led startups nationwide. Their headquarters is located in New York, but they have a local branch in Atlanta as well. Information on their investment criteria is on their website, we recommend taking a look at it to see if your idea suits their interests.
🙋🏻‍♂️❓ Focused on women-led businesses in the fields of B2B & B2C technology, health care, and consumer products or services industries.
Kathryn Finney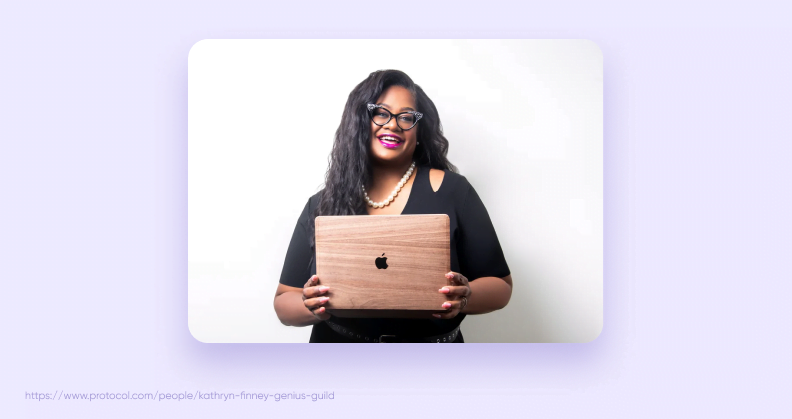 When questioning how to find investors, it is always better to look broadly. The answer can not only be found in a group, but also one person. For example, Kathryn Finney was called the "Most Influential Women in Tech" by Inc Magazine. She is the founder of the $20 million venture fund Genius Guild. Also, she independently invests in interesting startups and runs a podcast "Build a damn thing" about building your own company.
🙋🏻‍♂️❓Focused on Black and Latinx women-founded companies.
Paul Judge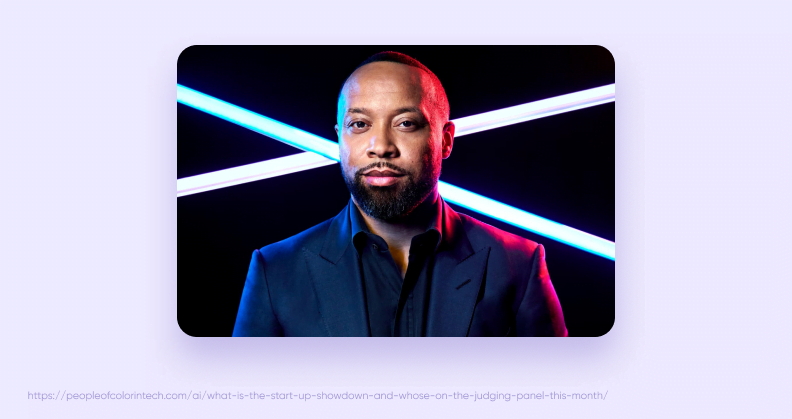 So-called Atlanta's "Godfather of tech," Paul Judge is a serial entrepreneur, who made a fortune from several tech companies. As one of the top angel investors in the city, he funded over 60 companies. His last investment was Bevy, a platform for virtual conferences and community events.
🙋🏻‍♂️❓Focused on diverse technology startups, specifically interested in cyber security projects.
Mike Ross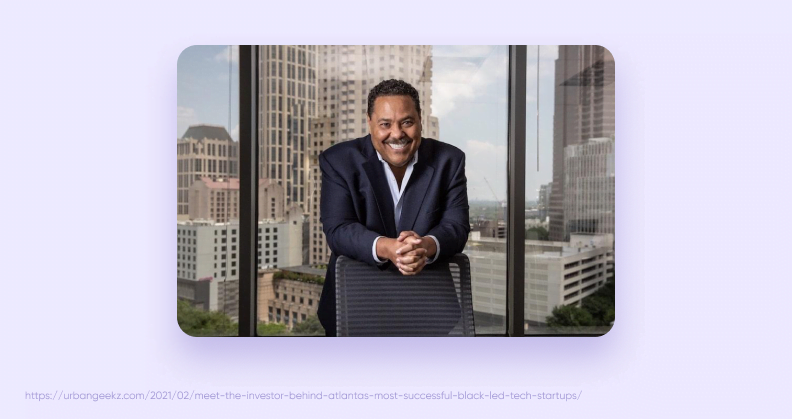 Currently, he serves as the president and founder of MHR International, a company that specializes in the HR software industry. Ross always says, "My parents always taught us to give back to the community. I want to make a difference in helping to grow companies in Atlanta. This is part of my ministry." That's why he entered the angel investors' world.
🙋🏻‍♂️❓Focused on black-led startups in Atlanta.
How to find investors and prepare for a pitch
Finding your first investors is always challenging. Anxiety, fear of speaking or lack of preparation can get on the way. That's why we decided to share some tips on how to get ready for the presentation and make your pitch worth listening to. 
Know who you're talking to.

Always do your research about

angel investors

you are going to meet, their interests and previous projects. Maybe a person in front of you is interested in medical startups, and you came with the idea to build a restaurant app? In a situation like that you probably wished you knew it before.
Focus on measurable goals and numbers.

Angel investors Atlanta

based especially hear dozens of pitches weekly. Usually they are interested to hear about impact and return—what you plan to achieve, when and how it will help others. We recommend using the SMART system

 to create goals.

Have an MVP ready.

Instead of just talking, let

angel

investors experience your idea first-hand and see how your idea solves customer's problems.
If you need a reliable and user-friendly MVP to present to angel investors, reach out to our team today!