'Okay, give me more information…'
…you say, alright, here you are: angel investor definition is simple — it's a person who is interested in investments in a business at the early stage of its development. They are also entrepreneurs and have enough money to invest in startup ideas. Such investors are looking for projects that can allow them to increase profits. The main difference between angel investors and other business people is that they don't need to get an immediate return — often projects can last for several years. 
They invest not only money but also their experience and time. It is a great opportunity for business beginners to get advice from skilled entrepreneurs and always have support in this crafty business sphere. But despite the fact that angel investors have a gut feeling, sometimes the projects that they support fail. Angel's help isn't free, of course, they change invested money to share in a company and decide to vote on organizational issues.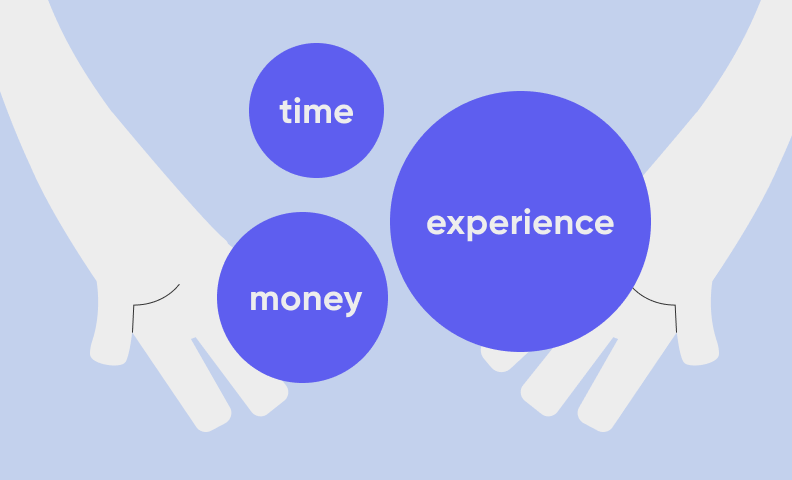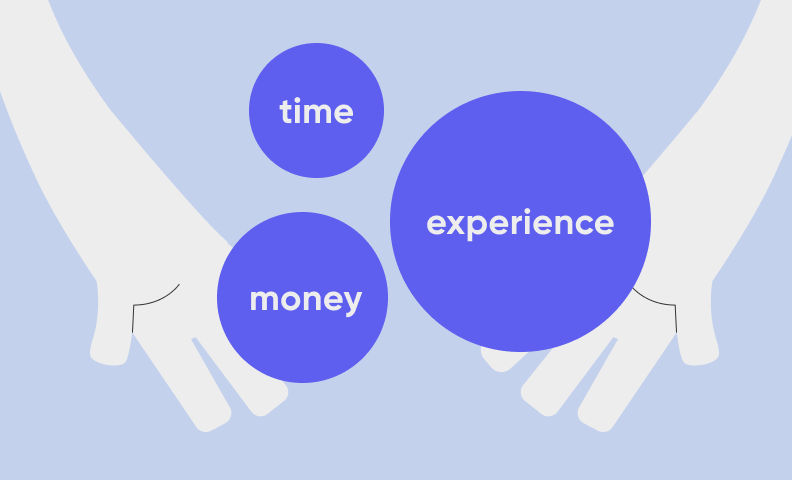 There's no such thing as a free lunch
There's no such thing as a free lunch
The next question is — how much should you pay for mercy? As a rule, angel investors want to get their money after 5 or 7 years of support with an annualized internal rate of return, when they see that their protege can 'fly' by himself. 
Well, the amount of returned money depends on their initial contribution. The more the contribution, the less the company should grow in order to achieve a venture-friendly return. So if the investor funds $1M and owns just 10% of the company, the company needs to be worth $100M after a six-year period to return investors their money. 
Sometimes the extra percentage ownership helps investors get from 20% to 40% of the internal rate of return and compensate for the risks.
Angel, where are you?
But how to find angel investors? There are some points you should keep in mind:
You need to create the shape of an angel investor in your mind. They are aged between 40 and 60, have successful entrepreneurial experience, and like to invest in projects from spheres that are familiar to them. 
Communication is important
It sounds strange but you should also ask the right person to find another right person. If you have friends in the startup sphere you can just ask them to help you to find angel investors. If you don't have such friends, join a business organization, attend different meetings and events. In such a way you can make friends and useful acquaintances and it would be easier for you to find angel investors. Often small business owners use networking to form relationships with others, it helps to find clients and grow.
There are some investors that act alone, but most of them are team players. There are a lot of angel investors communities, they pool the budget and share risks, and it becomes simpler to run a business.
How to prepare for a project presentation?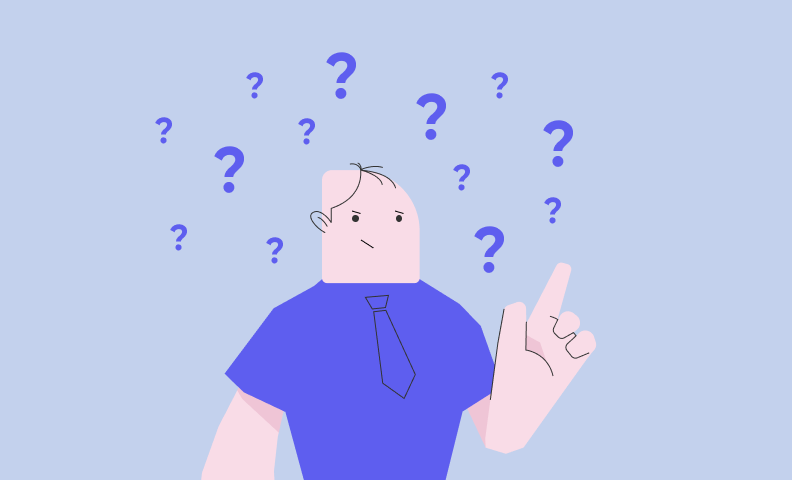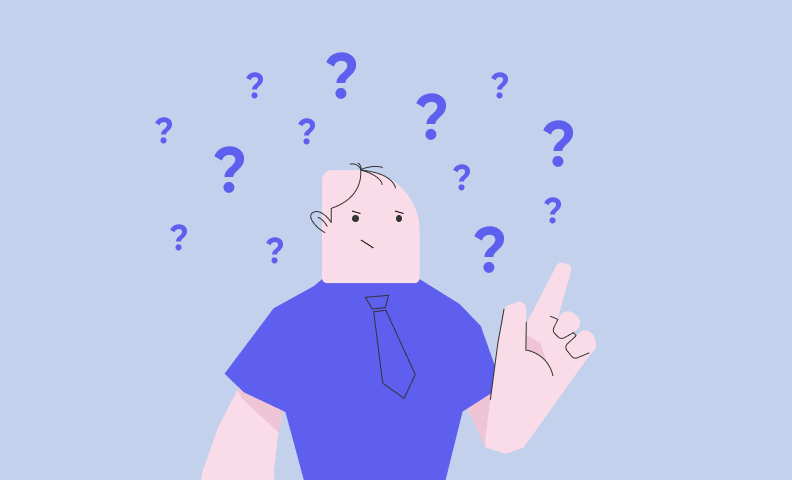 If you have found an investor that meets all your demands then you need to make a good
impression on them. Your business offer should include clear and brief information about the project. Firstly, your investor should know the target audience — the more the merrier. But don't try to make things farfetched, just tell the truth.
Your idea should stand out from the crowd. No matter how important the idea is for you and how fiercely you talk about it — you won't reach anything if it's not fresh and acute.
You need to prepare a business plan that will answer each question of the investor beforehand.  Sometimes the project needs a crew for the accomplishment of the business plan.
Business plan includes:
analysis of niche — it helps to create a well-thought-out business plan

detailed description of a product — the information should be presented clearly and intelligibly

brief summary — it helps to make clear your goals

estimated

marketing campaign

— angel needs to know how you will promote your product

finances — the last but not the least. It includes all the calculations.
Even if an angel rejects your project, they can give you useful advice on what's good, what needs improvement, and so on.
Let's talk about how to get an investor in more detail.
Getting investors for your mobile app
Imagine, you have passed the 'exam' and your meeting with an angel investor Bay area is tomorrow. What should you say, how to behave yourself — self-confidently or facile? There are a lot of questions. But first, you need to make sure that you understand the objective of the investor to finance your activities. Before negotiations check the angel's portfolio, hobbies, biography for a clear understanding of what the investor is, what they are interested in, and so on. And especially check their financial background and capability. Make your ask according to their possibilities and everything will be alright.
There are some stages for entrepreneurs who want to pitch their app to investors:
It isn't enough to have a revolutionary idea, if investors don't see that you made preparations, they won't give you a cent. Through your presentation and preparations, investors want to see the good perspective of your project and the ability to contend. Create a roadmap that shows the path of project development. All you need to do is:
analyze your app niche

brand your app idea

create a brief presentation

build an MVP or prototype
Let's examine each point more closely
Do research. You can't just suppose that your app will be efficient for users. You need to examine the competitor's apps — it helps to solve different problems. For example, how to make a fresh app that the spoiled user hasn't seen yet. Business angels can ask you questions like 'how this app can help the target audience?' or 'which problems does it solve?'. Research helps you to prepare for such questions.
It helps to breathe life into your app. Create a logo, domain name, choose brand colors — it all shows the investors that you are serious about it. It also helps to make your idea more realistic and presentable.
The next step is to create a presentation. Make a short and clear pitch deck — show what they are going to be involved in. Make sure that the project is in the interest area of your angel. You have 10-15 slides to introduce the idea and show what your business plan entails. It's a common practice to organize a so-called elevator pitch. You should present your idea as if you board an elevator with an investor and have 30 seconds while the elevator is lifting. The angels are really busy and they need to understand the main idea of your project very fast. If they will be interested in it they'll continue to work with you, if not — you know the answer. 
During the presentation, it is great if you have a prototype or Minimum Viable Product (MVP). It shows the investors that you have already made the best effort for your project. A prototype provides the opportunity to get hands-on with your idea. It's not only the pictures of the future product or just a vague business plan but a functioning product.
The great advantage of using the help of angel investors— it is much less perilous than debt financing. Plus, you don't need to pay back if the project fails. Also, angels understand business deals and can take a long-term view. As angel investors are very skilled as a rule, they can also provide mentorship for startups. It's a wonderful opportunity to stay in the business sphere for a long time if everything goes right.
There is a disadvantage: you can control your project only partly — investors will have a final say in different organizational issues. Investor has a right to get 10-50% of the business when it's sold. Plus, angels may expect to get back their investments tenfold. So before using the help of an investor, evaluate whether the business can grow so fast or not. Some of the entrepreneurs underline that it's not so easy to find a suitable angel investor and takes a longer time than if you just take a loan in a bank.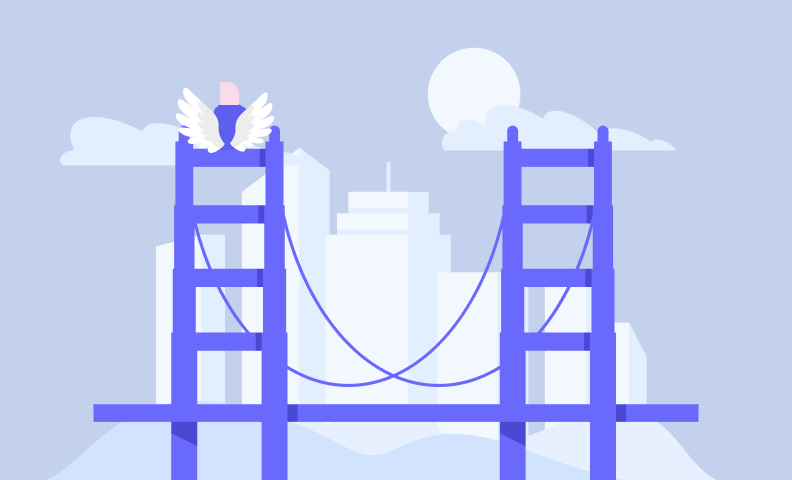 Angel investors list consists of several companies which support different spheres, we decided to tell you about 6 most famous organizations of the Bay Area.
#Angels

https://hashtagangels.com/
The organization was founded in 2015 and its main goal is to get more women in the world of startups. They support bold ideas and have a portfolio with 80+ companies in different spheres. Plus, they host the Angel Access meetings and promote women in the business sphere.
500 Startups

https://500.co/
It's a big company that supports the technology sphere. They have invested in 2,000+ startups globally since they were founded in 2010. Today it's a very famous organization of angel investors Bay area that consists of 150 people. They also run educational programs that allow companies to learn, for example, digital marketing or fundraising and so on.
Astia Angels

https://www.astia.org/
'Astia Angels' adds to the angel investors list. It includes both male and female angels who invest in high-growth companies with women leaders. Their team consists of entrepreneurs, connectors, and investors. Astia Angels group was founded in 2013. Members of this company are engaged with like-minded investors and organize regular deal calls.
Band of Angels

https://www.bandangels.com/
This organization is the first high-tech angel investment company in the USA. They invest millions of dollars into 20+ startups each year. The group consists of 165 investors who provide really great mentoring and make the Bay area stronger with every deal. 
Bay Angels

https://bayangels.com/
The company has 23-year experience in the investment sphere and is considered the oldest and the most active organization on the angel investors list. They provide an opportunity to invest in startups not only in the Bay area but also around the world. 
Keiretsu Forum

https://www.keiretsuforum.com/
Was founded in 2000,  it's a private organization of angel investors. To date, this company invested about $900M in over 1,000 projects. Moreover, this angels network offers mentoring to entrepreneurs.
It's up to you whether you want to have a deal with angel investors or not. But If you have an idea and decided to get an MVP— we can help you, just drop us a line!