To get your startup funded, you need to address the right people at the right moment in the right way. But what are those addressees, what is the 'right moment', and what is the 'right way'? Let's start with 'addressees'. There are at least 4 ways to fund your startup: bootstrapping, bank loan, venture or angel investments. When you're a pre-concept stage startupper, this situation is often to see: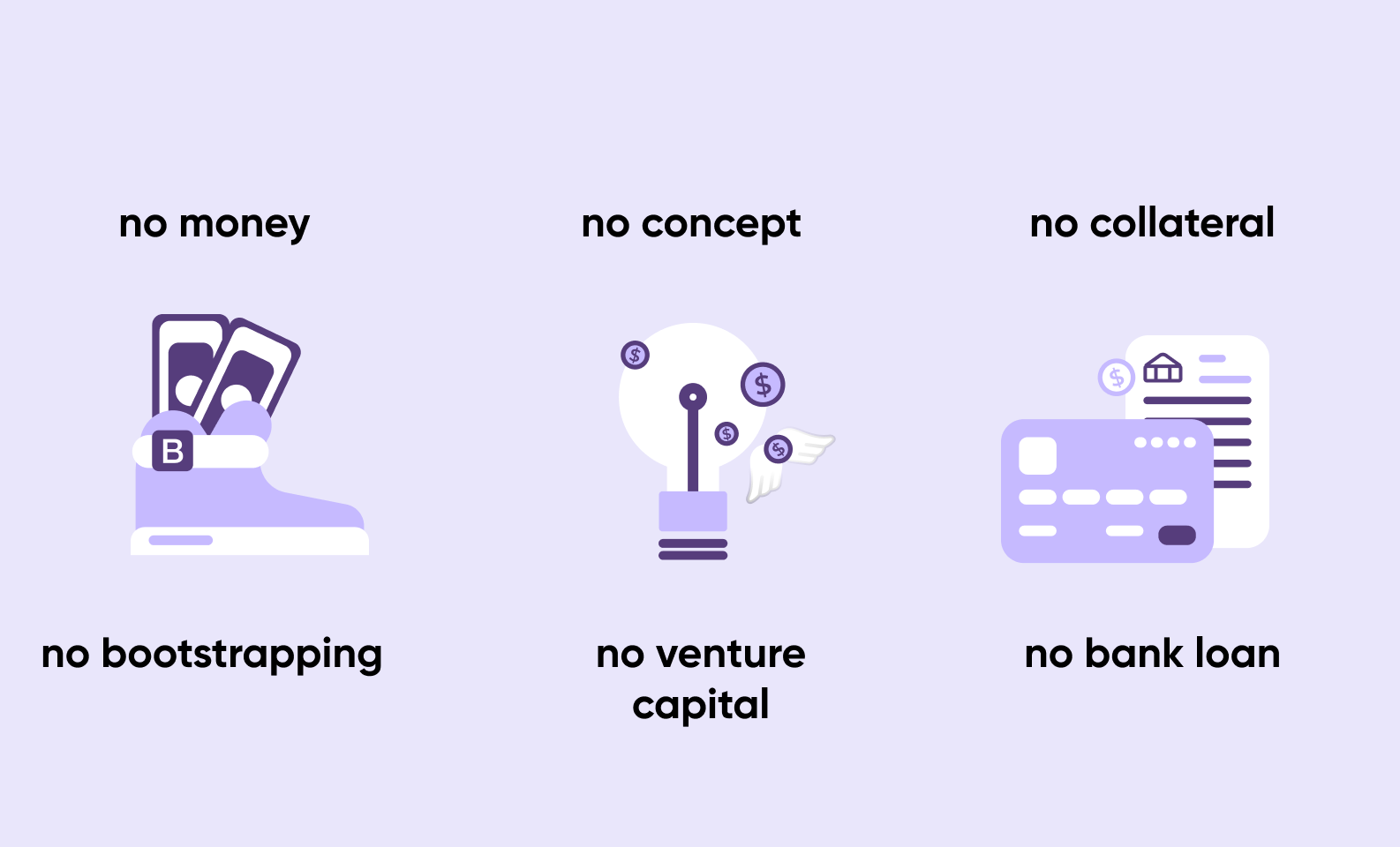 But when you have neither money, nor concept, nor collateral, angel investments may do well.
Nuts-and-bolts course on angel investments
Every case is unique. For example, Coda, a game-changer on the doc management market, raised $60M a year before the beta-version launch. The founders' reputation on the market worked in their favor. But the average profile of business angels and their requirements look like that. 
📋 Startup profile — a high-potential, high-growth startup with x10 return potential
⏱ When — Seed stage
💰 How much? — a one-time $30K to $100K pay-in
% In return for — depends on your negotiation skills, but typically 20-40% of the equity stake 
💸 Buy-in within — 3-4 weeks
Some current tycoons at the dawn of their development were funded by angel investors. For example, Google raised $100K in September 1998 from Andy Bechtolsheim and David Cheriton. Elon Musk's first venture, Zip2 got $200K angel investments from random angels and only then $3M from Mohr Davidow Ventures.
Houston angel investors and groups 
Angel investors also pool in money and form angel investor groups. The purpose is the same, but they manage more money though. Here we've outlined the 3rd most active angel investor network in the USA along with top 5 angel investors Houston.
Houston Angel Network (HAN) 
HAN "is a nonprofit organization dedicated to developing the innovation ecosystem in Houston, Texas by supporting founders and startups with financial resources and mentorship". So far, the HAN angels have provided $96M in 366 deals since its foundation in 2001 and made angel investing Houston more accessible. 
Top 5 angel investors Houston 
To make the search process faster, here are 5 angel investors Houston and the most important information about them: short description, the areas of expertise and investment cases.
1) Real estate and food tech: Bedros Bedrosian
At 23 he co-founded BIRDVIEW — a pioneer in the online residential real estate market. Since 2015 he has been a managing partner at Leverage Marketing Agency. He can help you with:
developing the corporate vision; 

managing productive teams; 

fundraising.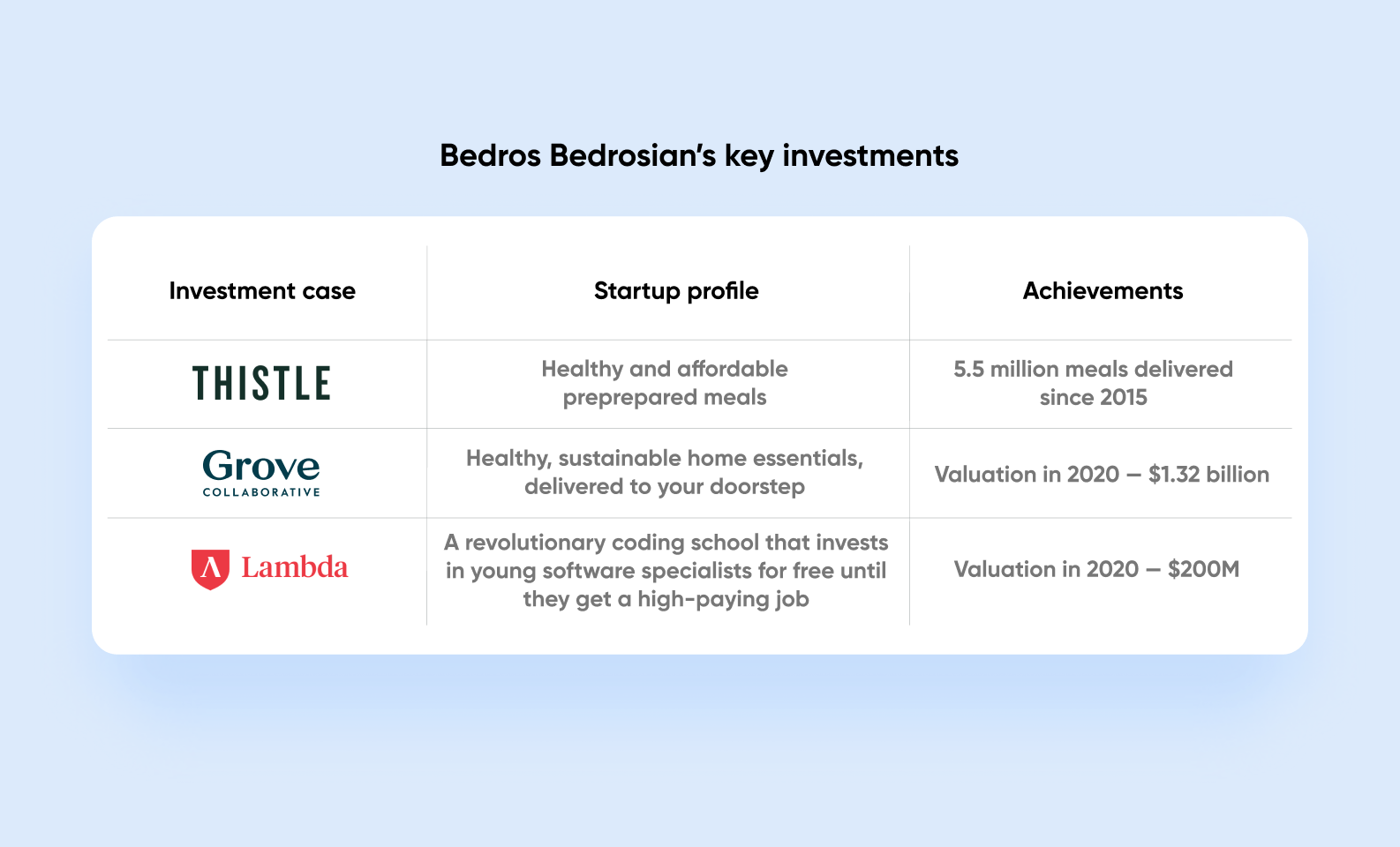 2) Healthcare: Purav Patel
Mr. Patel possesses 15+ years of experience in board, operating and fund-raising roles for 20+ companies with 6 exits so far. At the moment he focuses on Healthcare, Retail, and Food & Beverage industries. He can help you with:
business strategy;

sales and marketing; 

business development.
3) IT: Keith Kreuer
With over 30 years of business experience, Keith Kreuer helps startups build innovative, customer-oriented information technology companies. In his role as a co-founder or investor, Mr. Kreuer assisted startups with returns over $1.5 Billion in value to their founders and investors. He can help you with:
creating business plans;

defining product roadmaps;

building processes that scale.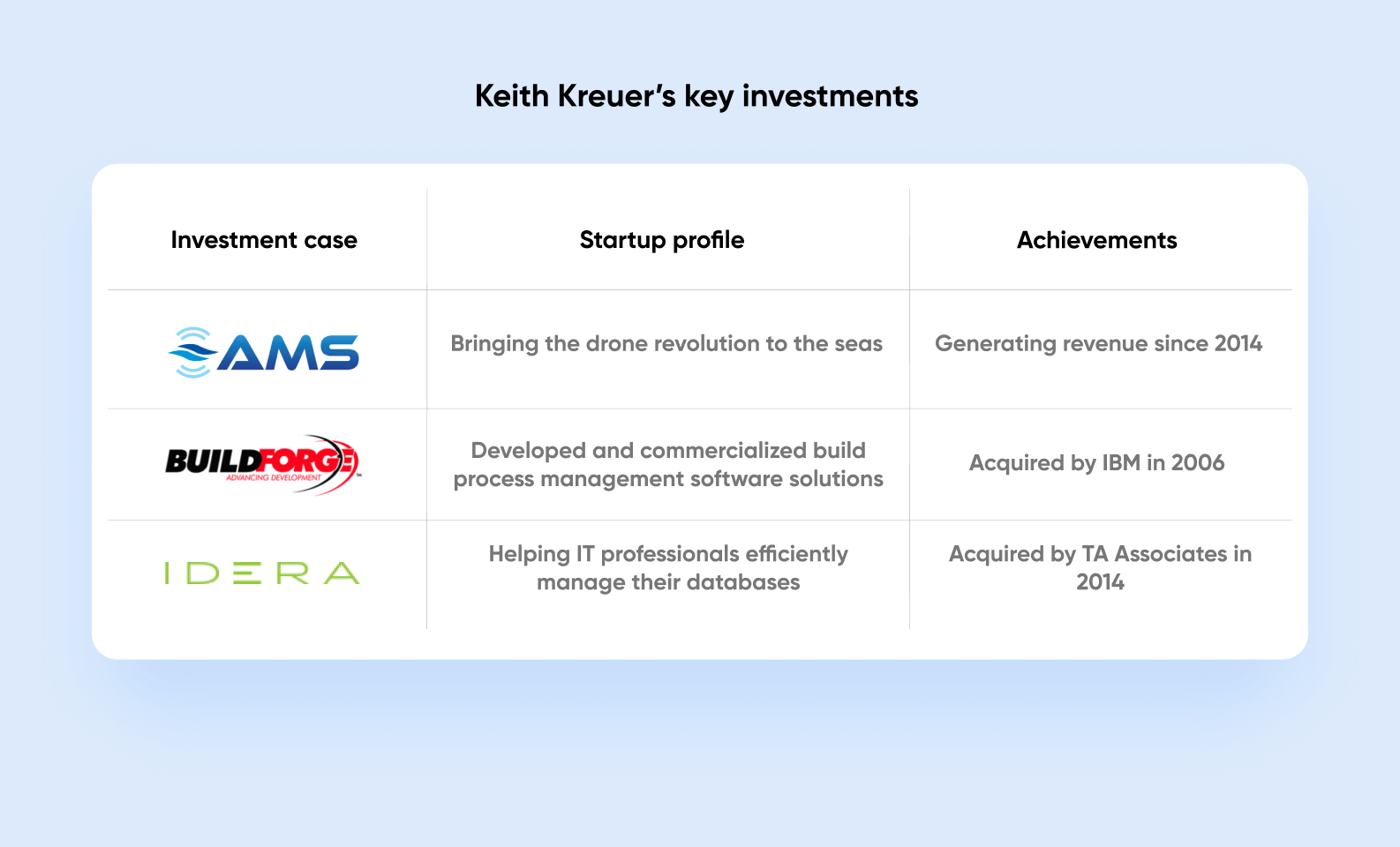 4) IoT and SaaS: Amitav Misra
Business angel with a background in leading, advising, and funding technology companies. Experienced with SaaS products, AI, IIoT. He can help you with:
developing people;

strategic planning;

financial modeling.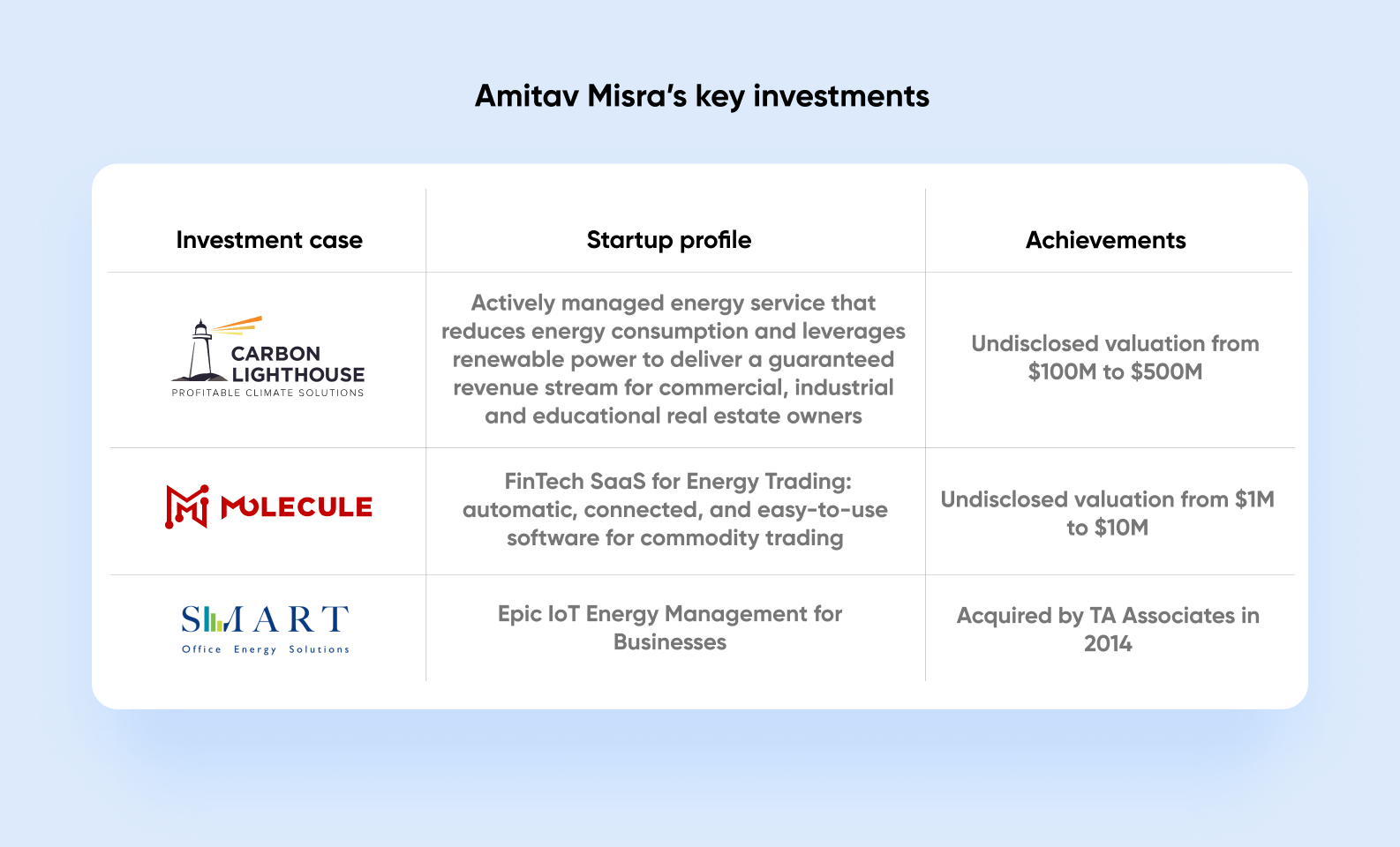 5) IT: Richard Yoo
Founder and previously the CEO of Rackspace Hosting, Inc and ServerBeach. He can help you with:
business planning; 

competitive analysis;

IT expertise.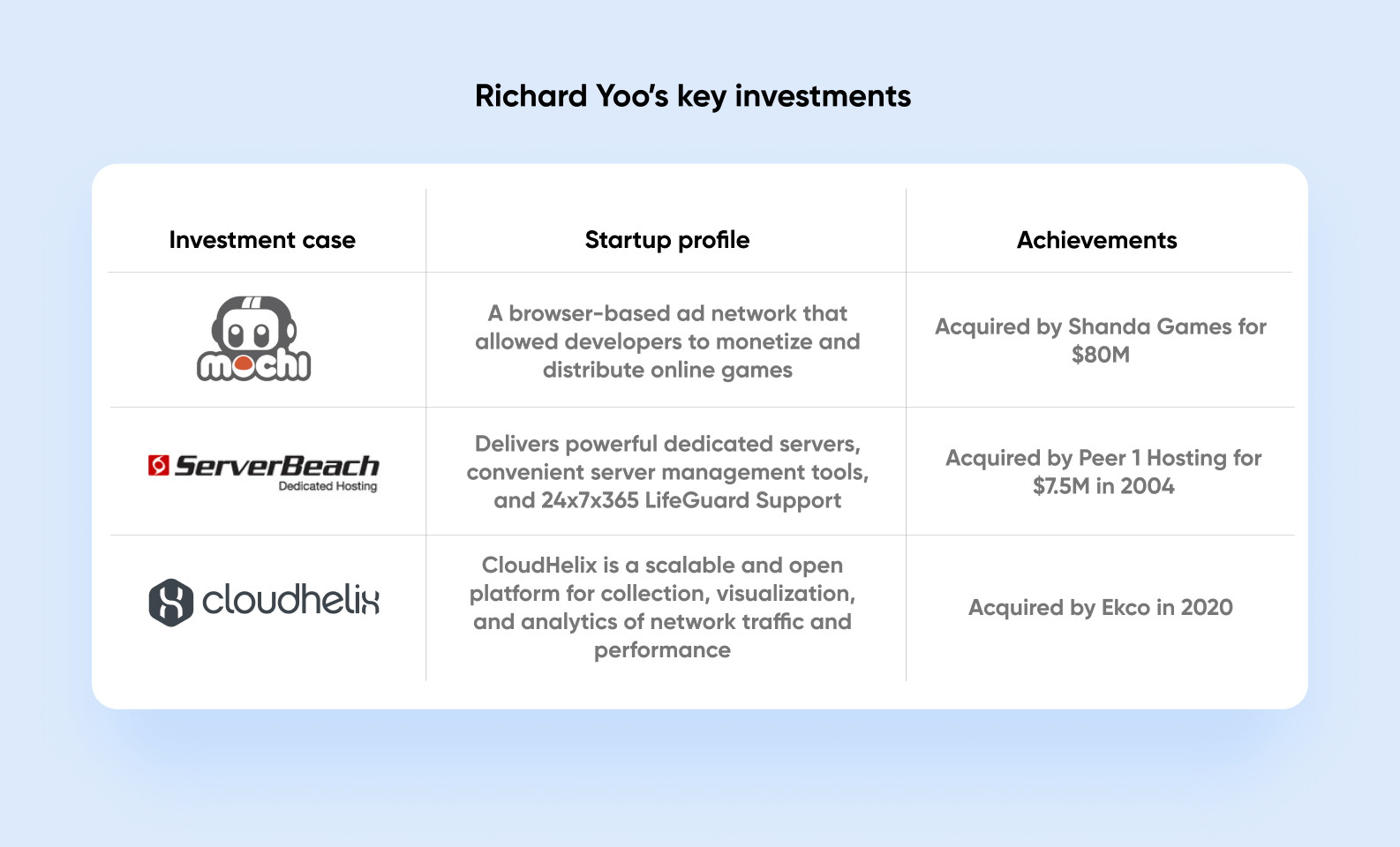 5 don'ts when contacting an angel investor
Let's get over to the 'right moment' and the 'right way' of contacting angel investors Houston. We've gathered the 5 most frequent mistakes that startuppers make while contacting angel investors. 
Don't neglect investor's bio 
Searching through business angels' LinkedIn profiles, you may stumble upon "…invest in early-stage biotech startups" or "…provide your pitch deck with 10 PDF slides". So, if you send your PPT slides with a business plan of an IT startup to this business angel, it will not be processed. It's a general code of conduct to match the requirements, but startups are so absorbed with the idea and a quest to find the angel investor that they forget to check the investor's details. 
✅ Check the entry criteria. Browse through angels' LinkedIn profiles and the website to make sure that you don't miss crucial details.
Don't cold call angel investors
The timing and pitch conditions matter. Now you can find the contacts of thousands of angel investors Houston on the Internet. And it seems as if you just call them, pitch your idea and wait for buy-in. Unfortunately, it's not as simple as that. The fact that the contact data is available means that angel investors aren't so accessible anymore. They usually have a clerk processing the calls and planning meetings. 
When you have your idea and the concept, you need to build trust. And there is nothing better than a personal conversation. A business angel must feel your passion for the idea and you will get $20M, like Alibaba's Jack Ma did back in 2000. 
✅ Pitch personally and gain credibility. Attend angel investors' meet-ups or make somebody introduce you to an investor.
Don't try to find an overseas investor
Business angels typically like to play an active role in the business they fund that's why they prefer to give money to businesses that are close to home. 
✅ Network, network, network. Join local business organizations. Attend trade fairs and business conferences.  
Don't have your elevator pitch unpolished
Just put yourself in the shoes of an investor. You spend your whole life saying 'no' to startuppers. You heard 1000 times people coming up to you with the new Airbnb concept. What makes you and your organization unique? 
So, even if you have a great idea but cannot make it loud and simple in 30 to 60 seconds, it means that you haven't crystallized the essence of your business yet. 
✅ Brush up your elevator pitch. The classic structure is the following: 
Who am I and what do I do or going to do? 

What is my USP? 

Engage with a question 
Don't brush off your homework 
The decision-making process of an angel investor is similar to a recruiter's. There should be a perfect combination of emotional and rational arguments to get an angel investor on board. 
Emotional — how passionate you are about the topic and your communication skills. 

Rational — competitor research, business plan, convincing reasons why you'll succeed and how much and how you'll get the angel investment back.
So, the 'homework' is for the rational aspects. An investor must realize that there is a viable chance for your startup to become a success. 
✅ Work upon the hard facts 'pro' your idea. Get ready for a conversation after the elevator pitch. Prepare a brief, compelling PDF about your business focusing on the benefits and value that it can bring to a business angel.