Why outsource MVP development?
The answer is simple — to reduce costs and attract an experienced team to create your project. Of course, if you have a technical background or an in-house team — up to you! But if this is your first startup, it's worth asking an experienced development agency for help. 
When you turn to an outsourcing agency, you immediately get a pool of experts in your field — graphic and UI/UX designers, frontend and backend developers, QA engineers, and most importantly — a project manager who will lead the project, control the team and keep you updated of all the changes (read as: get rid of headaches)
How does offshore software development work?
The essence of the approach is hiring employees from other countries. These specialists work full time, but the cost of their services can be three times lower than hiring full-time employees. That's why even the giants of the market prefer this way of increasing their businesses.
Difference between offshore and IT outsourcing
Offshore and outsourcing definitions seem to be close, but in reality they are very different. Outsourcing is when the company contacts a third-party team with experts in various niches. An offshore is when a company opens its subsidiary office in another country, because there are more favorable conditions for growth.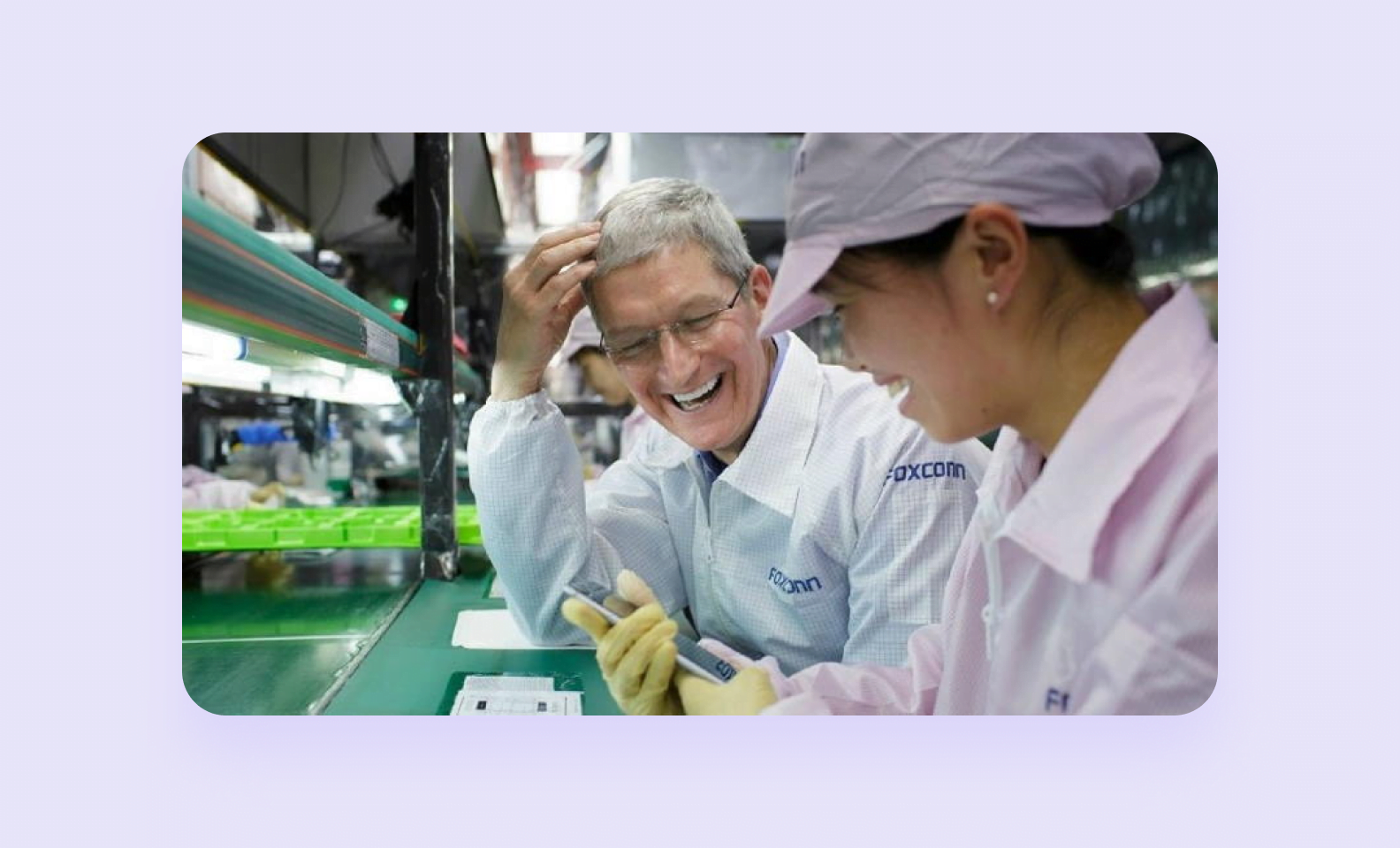 If these definitions of outsourcing and offshore did not help you, let's clear it for example. If Apple hires guys from a Chinese factory, it will be outsourced. And if Apple opens a factory in China to make its products, it will be offshore.
Who needs offshore software development?
Offshore software development is often used by non-tech companies. They may be experts in their field, but for the development of, for example, a website they involve outsiders. Due to the lack of competence in some issues, they need more people and resources. Therefore, offshore software development seems like a perfect choice for implementing ideas, where a company can hire developers full time and for the lower cost. 
These development teams can also help in the further implementation of new projects in the future. In other cases, companies want to add value to their business and grow over time. Since new developers are expensive and difficult to find, an offshore team is an ideal solution.
Benefits of offshore software development
It is expensive to hire people from developed countries because their skills are in high demand. For example, in the United States, there are over 250,000 software development vacancies that are currently unfilled and growing. There just aren't enough talented developers to fill the gaps.
Offshore software development opens the door in a world of many developers with extensive experience. In addition, since the offshore partner has experience working on international software development projects for other clients, they understand the challenges involved.
Not everyone can afford to maintain and educate a team of talented developers with huge experience. Thanks to offshore software development, you can save your internal resources for some other tasks and maximize your overall productivity. 
For example, you are an American entrepreneur who wants to build a development team in Bangladesh. If you calculate the total costs of running a business, including, workspace or salary for workers, this will be only half of the costs of putting together an in-house team. The reason for this is the lower cost of living in less developed countries. The cost of living in India is at least 3-4 times lower than in the west.
More time for side projects
Offshore software development allows you to focus more on your business strategy instead of worrying about managing a team, development and rigorous software development process. This allows the company to focus on the project without the extra workload and management of a development department.
Hiring and training people is an investment that carries significant financial risk. It's easier to do this with an offshore outsource team. The cost of hiring and paying staff is lower than if you hire people and train them. An offshore team can attract more people in a short time.
An offshore team can take over the management of the subsidiary, cost control, placement, insurance and more. They can limit the stress of scaling your business.
Top offshore software development risks
Of course, offshore software development also has risks. 
1. Communication
Communication with IT outsourcing can be difficult due to the lack of personal communication and language barriers. This can be fixed, for example, by an agreement on a personal meeting once in some time or by hiring a more skillful negotiator.
2. Quality
There is no 100% chance that the entrepreneur can get the result you expect. Choose a reliable company that can meet your technical requirements and follow the project documentation carefully.
3. Management
Managing a remote team can be difficult. Therefore, it is necessary to organize a streamlined workflow. External and internal teams must work closely to stay on the current status of the project and to cooperate on issues that require both sides. In this way, management risks can be reduced and project coordination improved.
Countries to IT outsourcing
The precise requirements and expectations will help to choose the country for the offshore.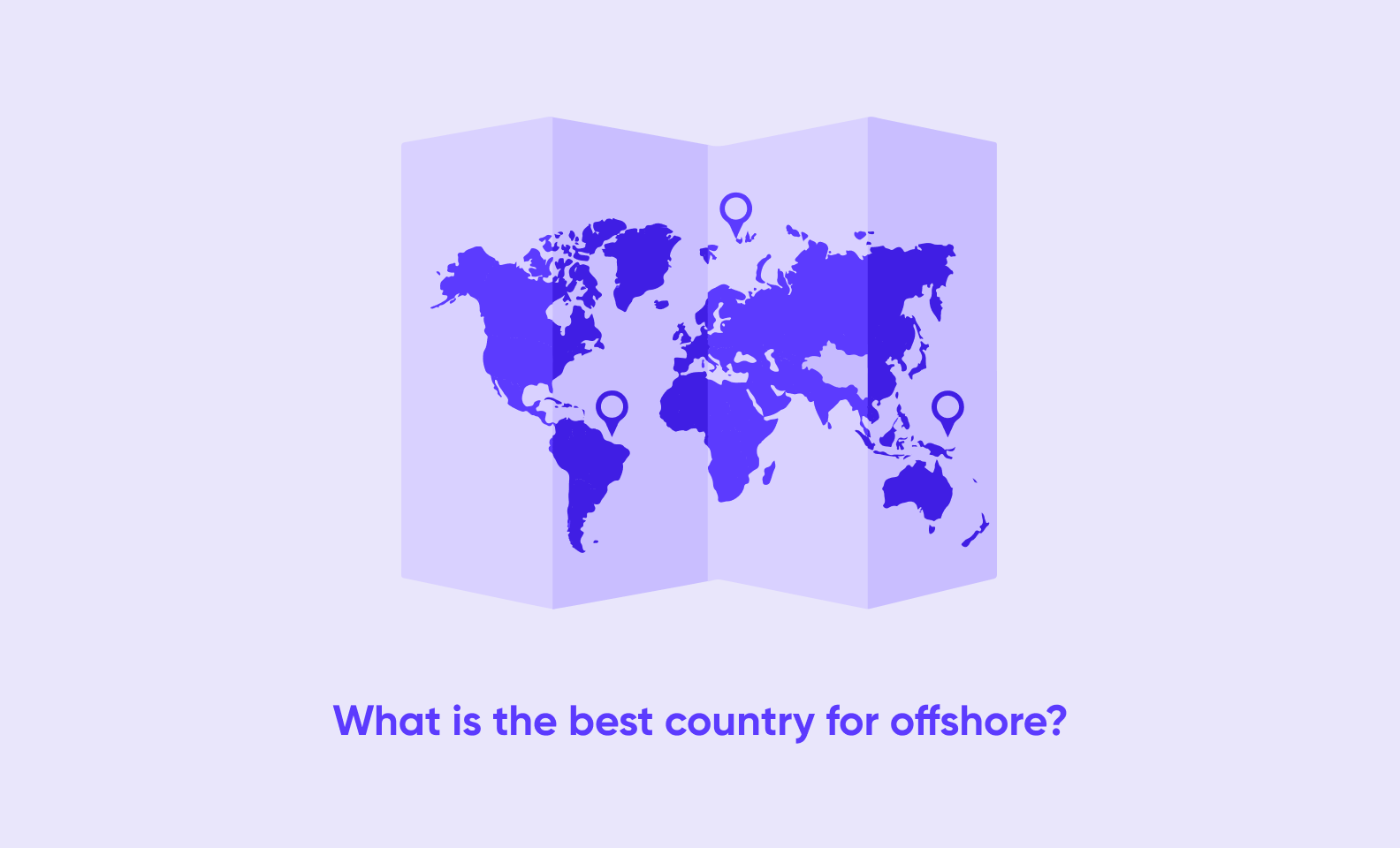 China
China is home to many growing IT companies — it has budget-friendly prices and qualified developers. On average, they charge up to $50 per hour. However, few of them speak English, which presents a communication barrier.
India
The Indian software industry is growing by 60% every year, their developers are technical graduates with high specifications. The hourly rates for Indian developers are about $25 — it's 5 times cheaper than in North America.
Russia
The IT industry in Russia is a well-developed domain. Russian software developers are known for a strong tech background and a high level of English skills. The average hourly rates for developers in Russia are $20-100.
Ukraine
This country has an educational system with a focus on the tech industry. Hourly rates in Ukraine are $25-100 depending on the developers' seniority, which makes it a good solution when you need to get great expertise at low costs.
Some key points of IT outsourcing
Many large companies choose offshore software development. Therefore, here are some tips if you are using IT outsourcing for the first time.
Set up the goals

— you need to define for yourself what you want to achieve and set clear goals for candidates so that the team can understand what tasks they will need to solve.

Choose the right applicant

— when hiring employees, you need to evaluate their hard and soft skills. Find out their previous work experience, how they resolve conflicts and interact with other people. Do they have any experience in your industry?

Stay up to date

— collaborate with the offshore team to learn about the current project progress and any challenges or obstacles. Maximize participation by recognizing the contribution and success of the offshore team and holding them accountable for problems.

Location & time-zone

— Speaking about factors to consider when outsourcing MVP development, this one is the first that comes to mind. It can be hard to connect with a team in a different time zone, so make sure that your business hours overlap.

English language skills

— English is a universal language of the IT industry. However, the level of the skills varies in different countries. It's better to choose a development company than a freelancer — usually, they have English-speaking managers.

Cultural differences

—

It's important to understand the cultural specificities of the country you outsource to — it'll help you deal with the differences. Frequent communication and structured teamwork are basic factors to consider.
Well-known companies that offshore in other countries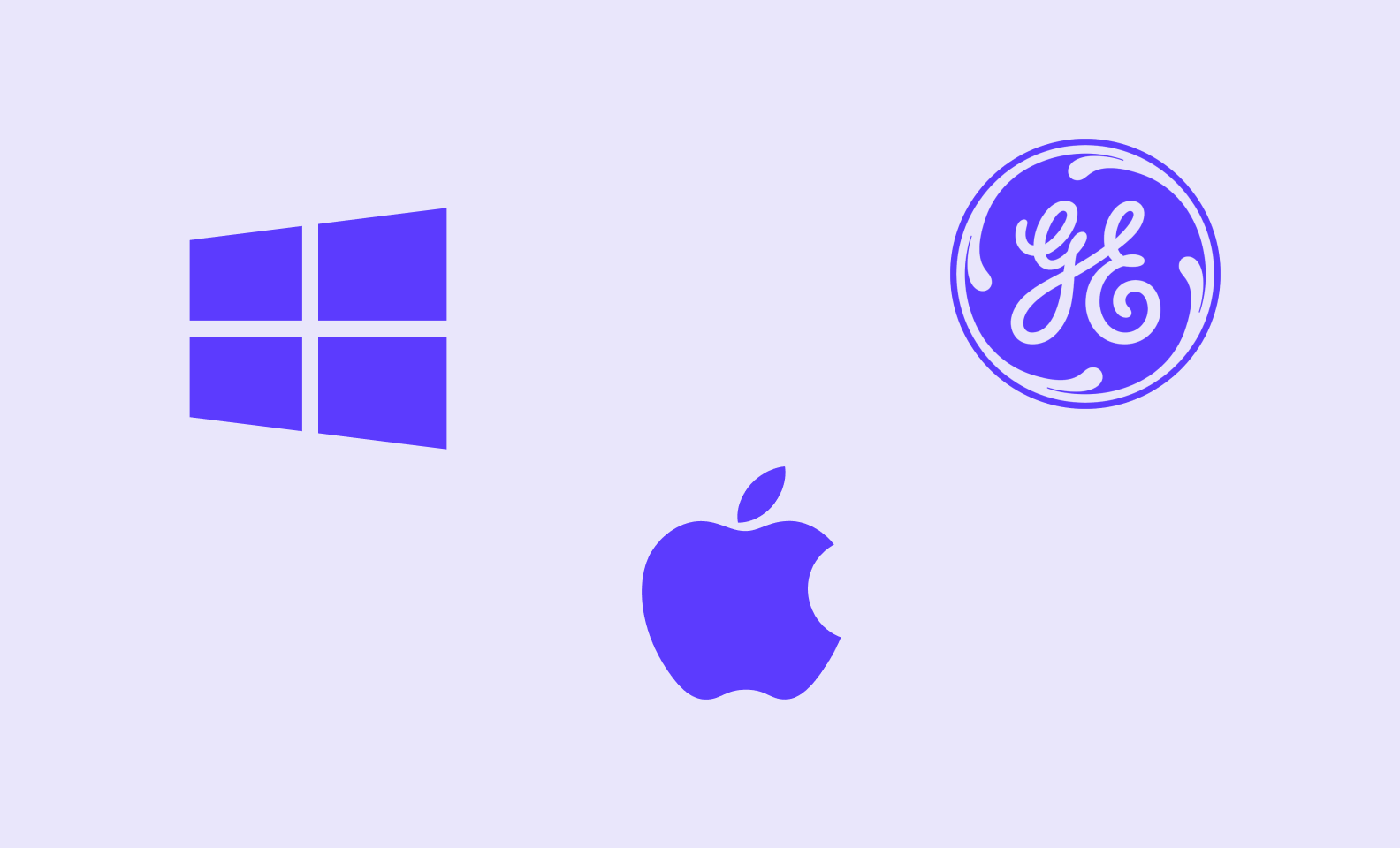 Microsoft
Microsoft has partnered with Infosys Technologies, which manage a significant amount of their internal IT operations. Their responsibilities include technical assistance, database management, apps, and devices. The deal allowed Infosys to expand its capabilities to help other customers leverage Microsoft innovations and adopt new technologies.
Apple
Many people know Apple as a partner of Foxconn Technology Group in China. Chances are, if they did not have production in China, they could not be able to sell their products at a reasonable price. However, Apple notes that a shortage of skilled workers in the United States means it can take up to nine months for the company to find experienced employees who can create Apple products. In China, it took only fifteen days.
General Electric (GE) 
​​General Electric is based in Bangalore, India. They invested about $130 million in production. This center is the second largest General Electronics research and development center in the world and is staffed by qualified Indian professionals. The center is equipped with the latest engineering tools and technologies and is responsible for interacting with customers, suppliers, subsidiaries, GE partners and other technology centers around the world.
Wrapping up
The key point in software development is validating your idea on the real market. You can do it with help of an IT outsourcing development team. If you're looking for IT outsourcing, you can search for an experienced team on UpWork or Fiverr. They can provide you with a huge database of independent contractors for your project at the lowest possible price for quality work.
A short plan you should follow:
make a list of possible variations and study it,

pay attention to brand, work experience and compliance with international safety standards, 

assess the overall level of engagement and enthusiasm.
At Purrweb, we develop web, desktop and mobile apps from scratch and design awesome UI/UX interfaces for them. Our task is to help young startups launch MVPs in order to validate the idea and quickly "get used to" the market. So, if you have an idea — click here to leave your contacts and don't be afraid!