What are project management services?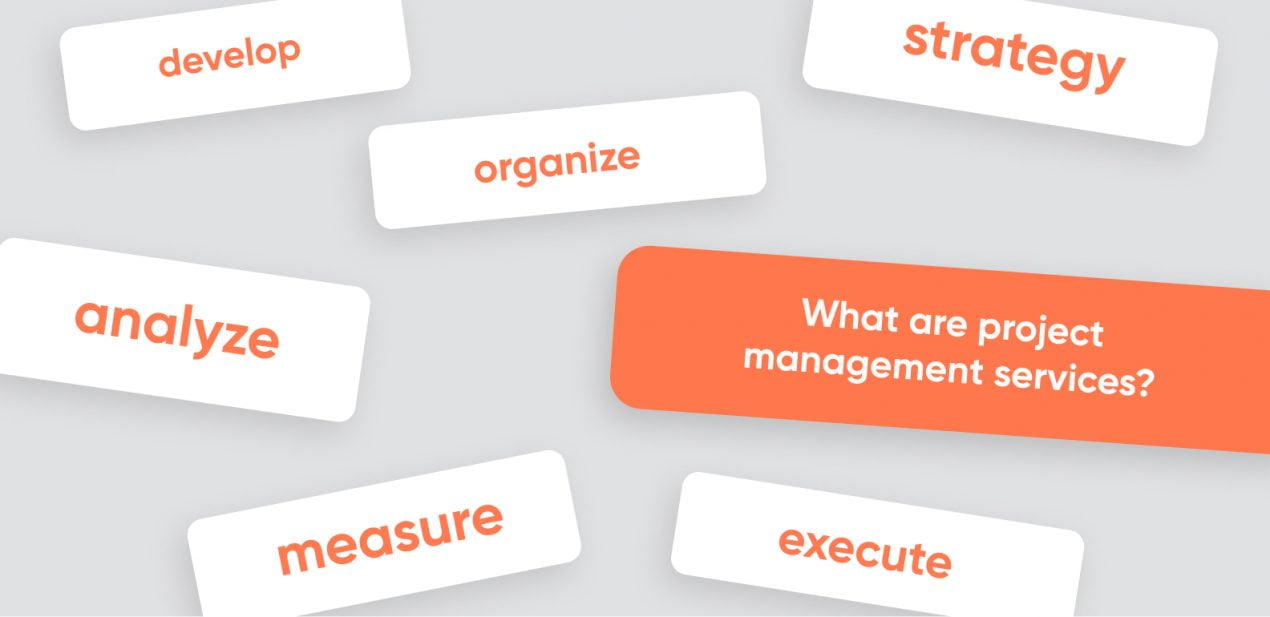 Professional services project management can be described as a complex of processes, methods, skills, and tools that any team can use to achieve specific project milestones. Professional project management helps teams and companies to be more efficient and better organized. 
Let's talk about each of the PM services components providing some examples.
Processes
A startup usually involves at least a couple of people. To make the company's activities more transparent for all team members, a project manager may introduce stand-up meetings and/or issue boards.
Methods
There are several popular methodologies. The most widely used is the Agile project management process and its frameworks.
At Purrweb, we work based on ScrumBan methodology. ScrumBan is a combination of Scrum and Kanban. If you ask why we chose it: Scrum is good for developing under ambiguity, and Kanban helps you to survive when each step of the development product is to be discussed with a client.
Read this article to find out how we developed our own project management system that helps us successfully launch startups:
Tools
Specialized software is very helpful with keeping track of tasks and managing resources. This includes virtual dashboards, services that help to create tables, diagrams, and Gantt charts (in fact, not only them), and platforms for building mind maps and project roadmaps.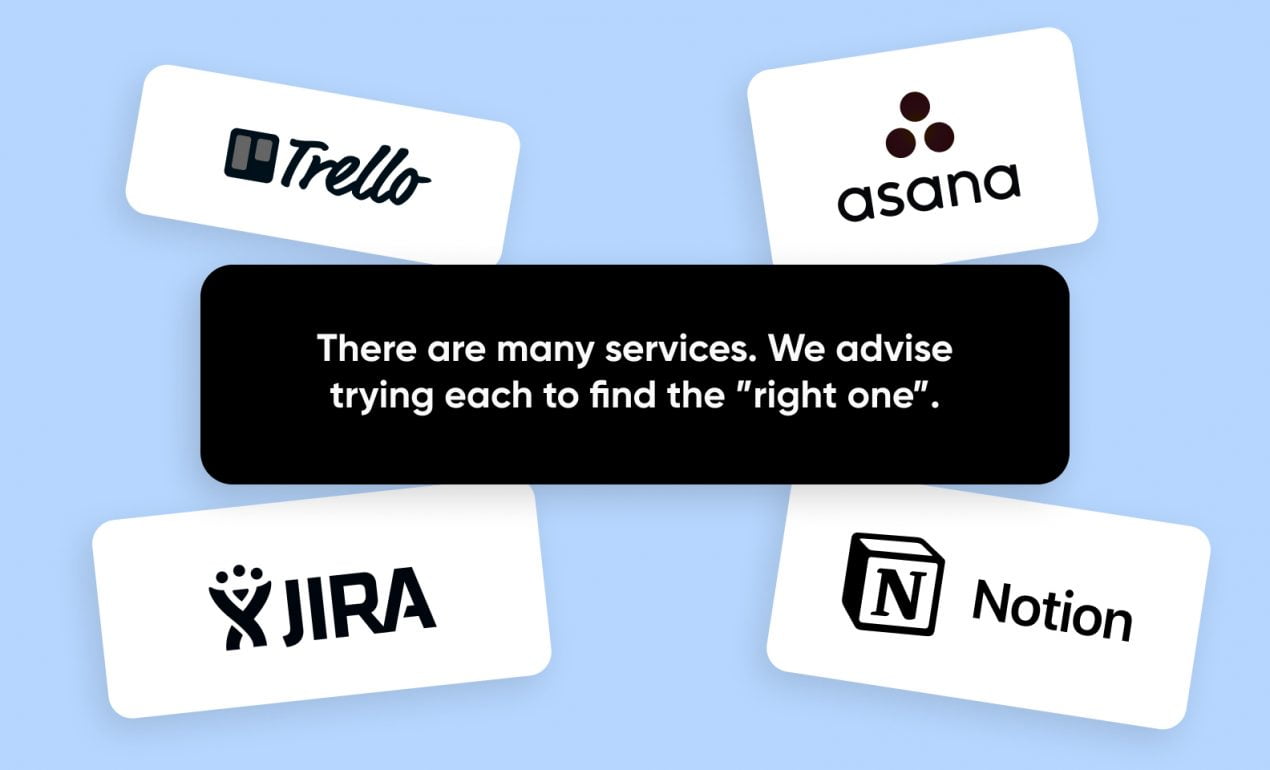 We wrote an article on how to efficiently use Trello. Have a look at it to catch something new. 🙂
Why do startups need it?
No one wants to miss deadlines and release their product a year later than planned. It's especially important for young startups. Remember: there is a time to market, and competitors won't wait for you.
Set clear and concise goals. According to the SBA research, 90% of the startups fail. One of the reasons is the poor organization and management of the founding team. In the meanwhile, most professional project managers check that the plan for product development is sensible and realistic.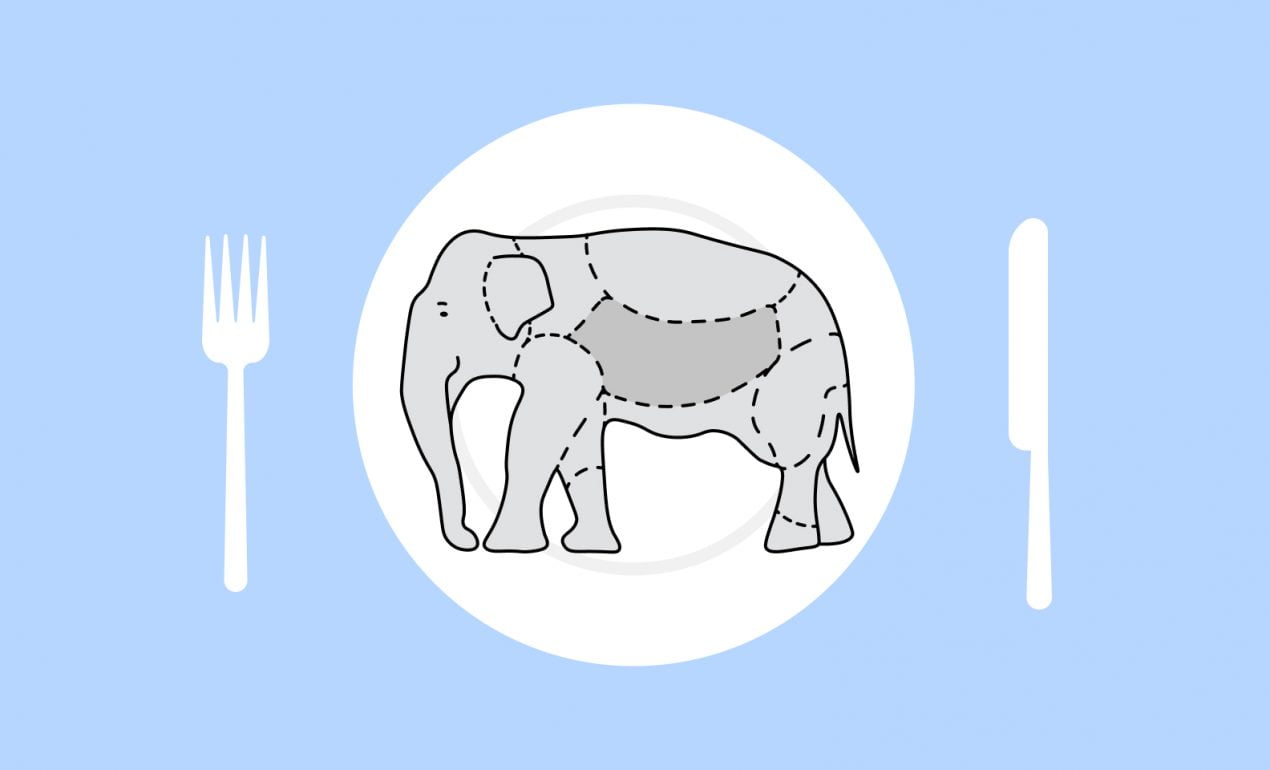 Break the project into many deliverables. A realizable plan contains important milestones. When you work in iterations, like in Agile, the development process becomes very flexible. So the product can change along the way. It is better to re-assess the deliverables after reaching each milestone. This way you will have a realistic understanding of where your project is going.
Highlight all the important deadlines. The project manager coordinates the team and makes sure that all the deadlines are respected. You need to be time-efficient to bring a new product to the market ― before someone else does it.
Layout the possible risks. No need to tell you that a startup can be risky. It is the responsibility of your project managers to assess possible risks and come up with a plan for effective troubleshooting.
Learn to trust and assign tasks to others. Letting a third-party project management team into your company may feel like letting a stranger into your family. The internal team can see it as an invasion of their private working routine. But this is not true. An expert from outside of your business can provide an unbiased look at your processes, which helps to make your product better.
Choose the correct method. If you don't have much experience managing projects, you will probably make a lot of mistakes in the beginning. In principle, there is nothing wrong with figuring out the most basic stuff on the go, except that you are wasting money and, more importantly, time. Time is priceless. Working with experts helps you to avoid common bottlenecks.
Identify and plan in advance for possible errors. Even though many problems can simply be avoided, professionals know that something always goes wrong when there are multiple people/teams working on the same project. When project managers make a plan they leave space for possible errors and the time you will need to fix them. It provides for arriving at the finish line with less stress and no compromises on quality.
Overall, a good project manager keeps in mind that a lot of factors influence a project's success: from triple constraints to the working pace of individual workers. They consider them all to mix and match different management methods to create a unique one for each project.
Management team: who do you need?
Perhaps you think that a team only consists of PM but it's not always true. Let's talk about an ideal team working on a project.
If your team works by Scrum (as many teams do), there are a multitude of important roles:
Product owner. PO represents the stakeholders of the project. Their task is to communicate the requirements and keep track that the deliverables meet the acceptance criteria.

Scrum Master /Team Lead. This professional is responsible for team coordination. In a way, they serve as the middleman between the Product Owner and the team making sure that the team delivers the results in time. They lead the meetings and handle administrative tasks.
It is worth mentioning that the composition of the team can be modified in different companies. At Purrweb, we have project managers who act as scrum masters: they communicate with a client, plan sprints, and work to coordinate the needs of the team. A project manager studies through business goals and objectives of a client and is able to translate them into words that can be understood by designers and developers.
Is it possible to outsource project management?
Many startupers are convinced that project managers should be an integral part of any team. But they also don't believe that it is possible to outsource such an important part of the project.
Working with contractors requires a high level of trust and constant communication. No one wants to pay for a pig in a poke. That's why it ends up like this:
It is Michael. Michael owns a startup and has already got everything he needs: an idea, a dev team, and investments. Michael decides to take up all PM tasks because he thinks it's easy-peasy to manage the development process. However, there are too many tasks, and he fails to deal with them.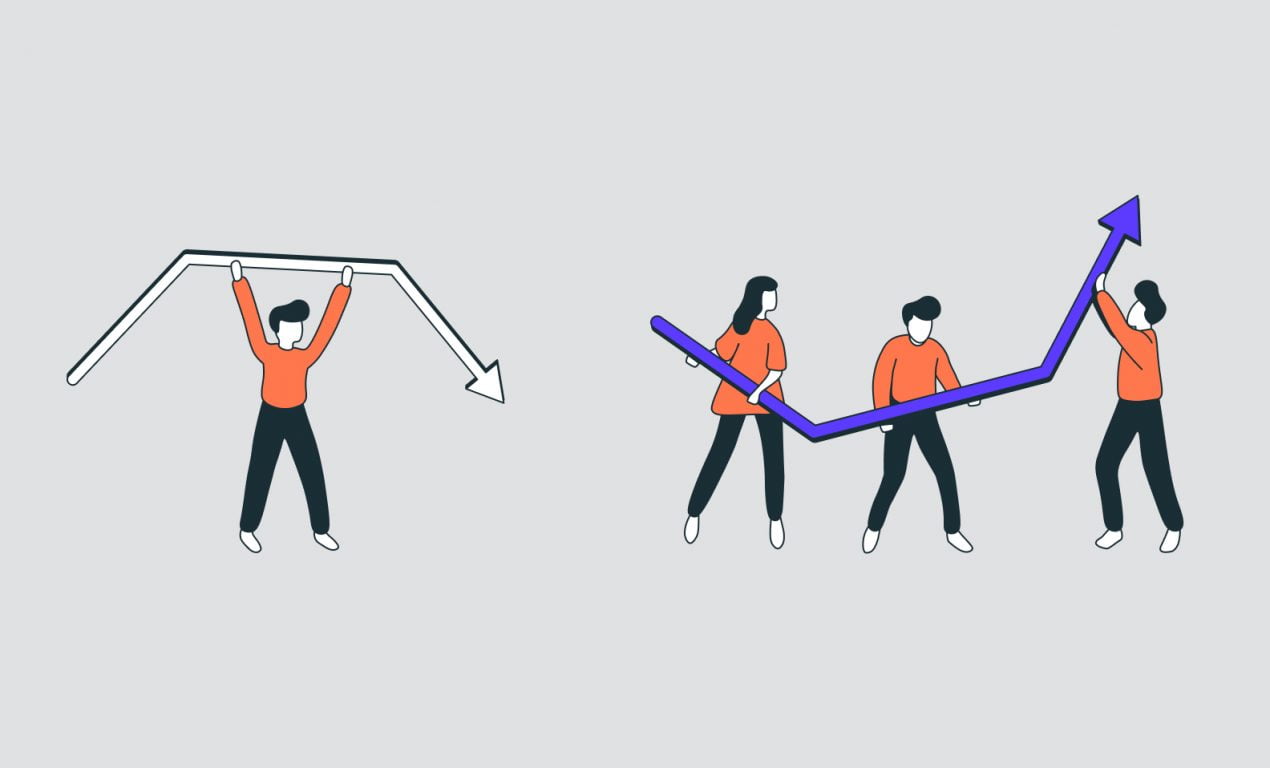 It could've been the other way if Michael engaged an outsource company that provides professional project management services. Such companies value their own reputation and are interested in launching a product as much as Michael. 🙂
Thanks to independent aggregators such as Clutch and Business of Apps, it is possible to find a vendor that won't disappoint you. You can check their recommendations, study the portfolio, and even meet the team members who will work on your particular project. With no strings attached. Free consultations are available in every respectable firm, so you will have an opportunity to talk to them and learn more about their values before making a decision.
What are the signs of a good project management specialist?
When you see a ready application or website, there is no way to know how the development process was structured. Even if you go to case studies of the outsourcing companies or request assessment of their clients, they won't usually share any negative details with the outsiders. However, there are some tips that can help you to know a good professional services project management provider when you see one.
When you read the reviews of the ex-clients or communicate with teams directly, search for:
Effective communication

. A good PM is the one who knows how to be on the same wavelength with a client — they are easy to talk to, they pay attention to a client's vision, and will make everything to help this vision be implemented.

Transparency of the process

. A good PM is the one who doesn't forget to update a client on a daily basis and is not scared of discussing current problems.

Interest in success

. A good PM is not the one who moves cards in Jira/Trello. They know how to translate the value of a project to the team and always can come up with solutions to a problem.
Following these tips, you will find a good project management team and get the most out of it.
Conclusion
No startup can go without professional project management if they want to launch a successful project. If your team members don't have the necessary competencies, you can outsource them. No need to hire an in-house team for the development of just one project. A team of professionals from a third-party organization can help you with the project management process. Purrweb is a team of dedicated professionals with top-notch communication and technical skills. If you are looking for efficient managers that will treat your startup as if it was their own, we can help.