While it is the perfect time to enter the market with your application, you should be mindful of the intense competition you might face. If you want your mobile ecommerce app to succeed, you need to make it the best it can be. Let's take a look at some of the ways you can gain an edge. 
1. Make sure your UI/UX design is simple and intuitive
The first thing your customers will judge your app by is its user interface. An attractive and well-structured UI will encourage users to spend more time with your app, and, ultimately, assist them in making a purchase. Clutter will draw attention away from the points of interest, making the customer more likely to abandon their search for goods.
Well-thought-out and structured user experience is as important, if not more. You want each part of your app to be easily accessible. Each app screen, including the product pages, should not be away from the home screen for more than 3 steps. Overall, focus on creating a customer-oriented application that is organized and easy to use.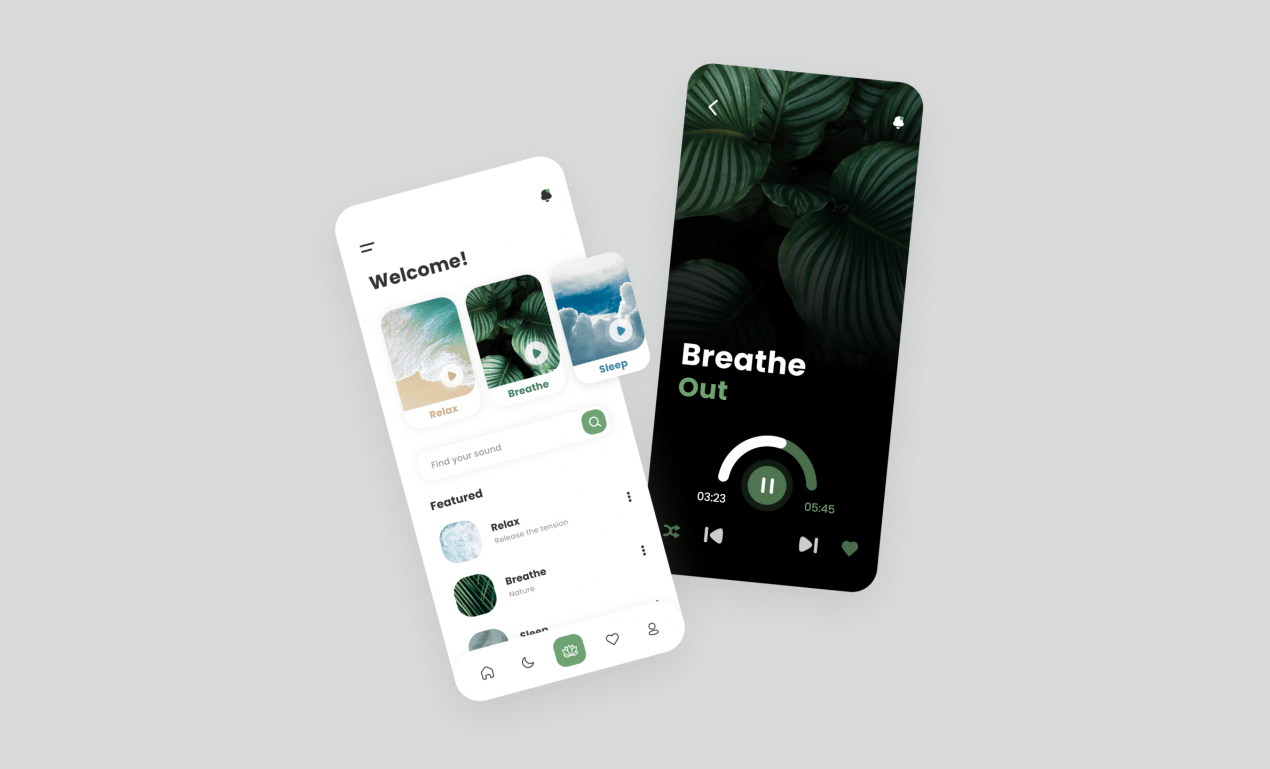 2. Logging in and signing up should be swift and seamless
The first step each user takes when installing a new ecommerce app is creating a new account. Of course, you need certain information from your users to process their payments, confirm their identity, and organize proper transaction and account security.
However, if the sign-up process is too long and the form is too long, the customers might just not bother with it and abandon your app. So, when you build ecommerce app, try to maintain a balance between the security you provide and the complexity of the registration. The repeated login process should be as simple and quick as possible as well.
3. Include quality and descriptive images
People interpret visual media better than any other form. So, while the detailed and accurate description of your products is a must-have, having an image of it is even better. This way the customers will be able to quickly determine whether it is what they are looking for and compare different items from the same category.
Make sure the images are high-quality so that all the details are clearly visible, and the images are not frustrating to look at. If it's possible, include photos of the product made from different points of view. Zoom is another feature that will be greatly appreciated. If needed and if you have enough resources for it, you can include a 3D model of the goods so that the users can do a comprehensive examination of them.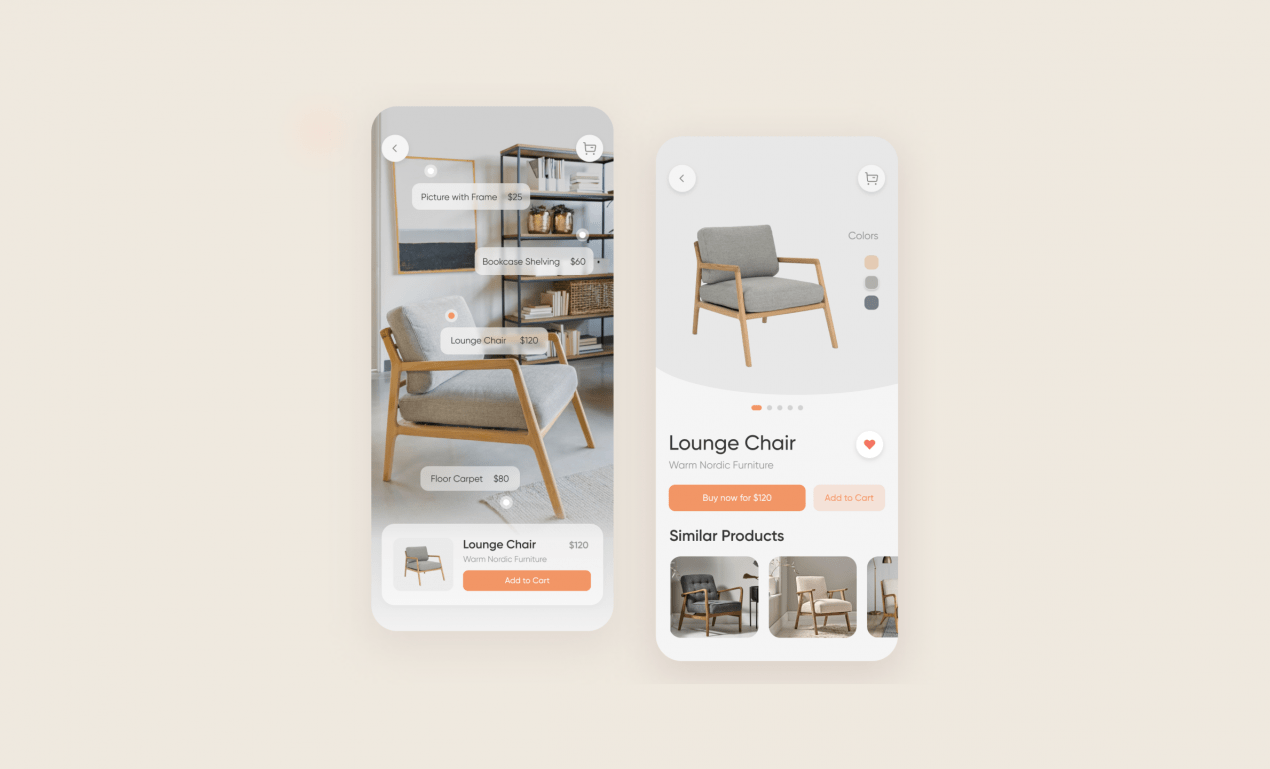 4. Focus on security of personal data and transactions
If people choose to use your mobile ecommerce app, they trust you with their bank account information and other data. That's why your application may be a target for a hacker attack. If you don't want to permanently soil your reputation, you need to prevent any data breach from occurring. 
However, simply protecting the data is not enough. You need to convey the feeling of security to the customers as well. Make sure to include a detailed explanation of what personal data you gather from your users and each way you protect it.
5. Add social media integration option
Social media platforms have become an essential part of our lives over the last years. So, why not integrate certain social media features into your platform to make the user experience simpler and more enjoyable?
'Share' buttons would work well for any ecommerce application, as it would allow users to inform their friends about the new purchase or discuss with someone which option is better. Plus, it will promote your app as well. Furthermore, you can use social media integration to fill out the missing info on sign-up and transaction forms.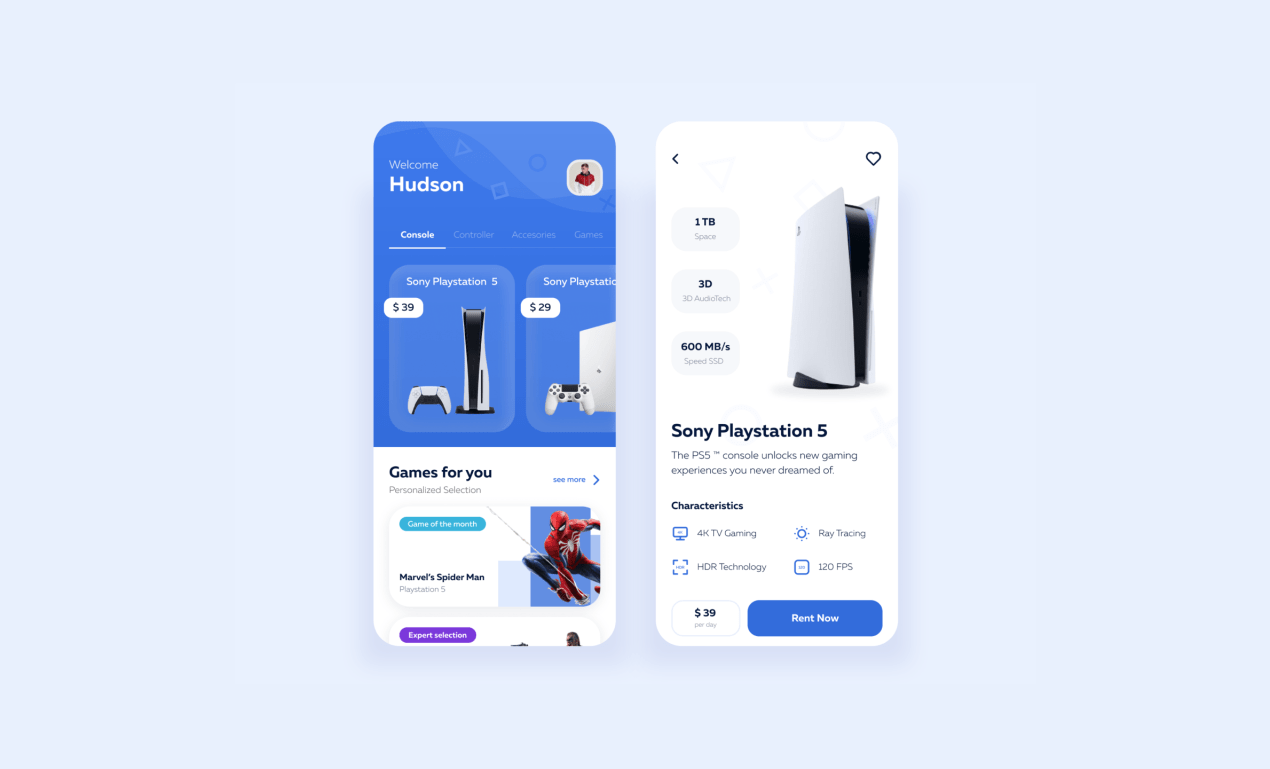 6. Simplify the checkout process
Checkout is the last step in the purchasing process. It is also the step that requires the most attention in terms of security, as a lot of sensitive data is entered to complete the transaction. This means that it takes a lot of time to confirm the information and ensure that it's not stolen.
People don't like wasting their time, so if they see that there is a lot of data to fill out and a lot of steps to take, they might simply abandon their cart even this close to the end. So, you need to make the process simple. If multiple steps are necessary and cannot be avoided, make sure to make a clear indication of how long it's going to take, like a progress bar.
7. Make sure there are as many payment options as possible
Nowadays, there are dozens of payment methods that could be used. From international to local ones, from credit cards to eWallets, the plethora of options might shock you. However, if you want to accommodate as many customers as possible, you should try to include as many of them as you can in your app.
The variety of payment options makes the checkout process easier. If you focus only on debit/credit cards or electronic wallets, you might force some of your customers to spend time finding ways to convert funds or create additional accounts. Don't focus too much on localized methods, unless your aim is a regional market.
8. The app should be well-structured and easy to navigate
If your mobile ecommerce app focuses on more than one type of product, you need to make it clear and easy to navigate between different categories. Make the navigation tools visible and easy to reach.
 To make your application easy to navigate, research the trends, and structure your app similarly to other popular platforms. Use familiar gestures to make navigation even easier. Make sure the functional elements are consistent through the application, as similar elements with different functionality will serve only as confusion.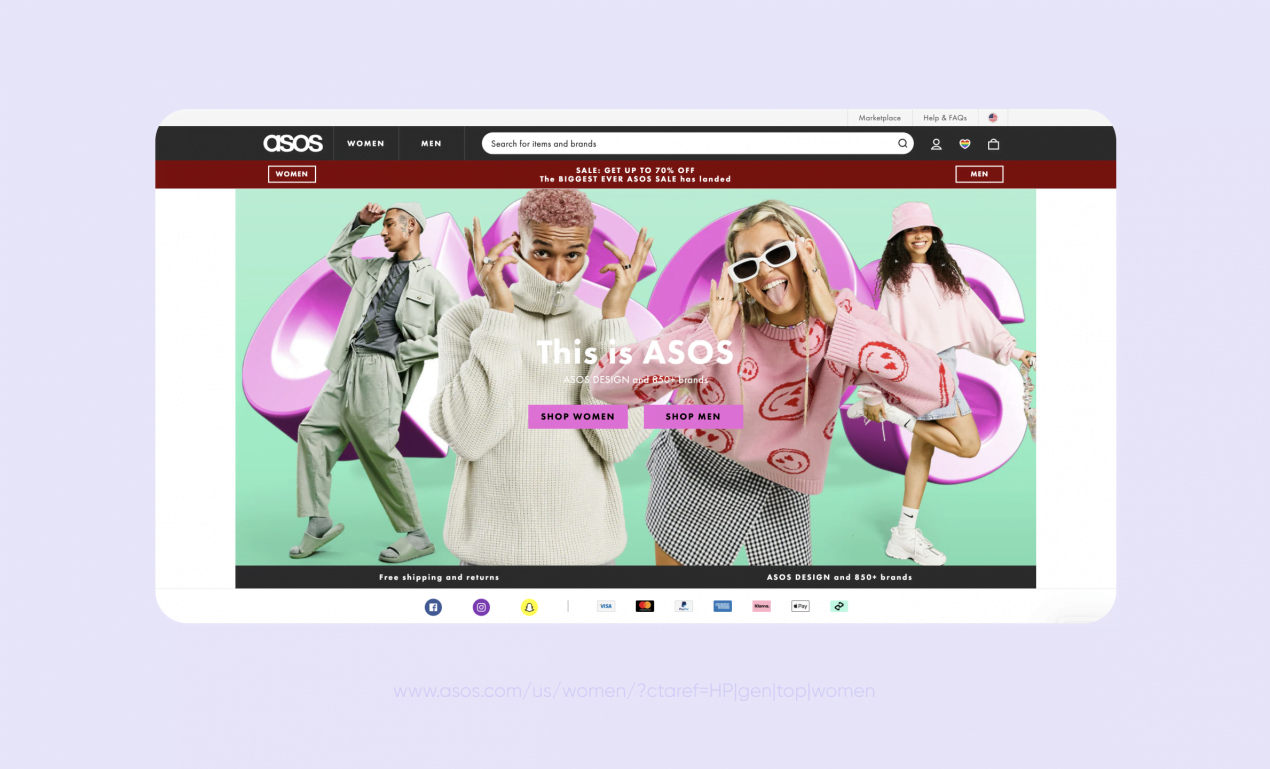 9. Use analytics extensively
They say he who rules the data rules the world. However, simply having the information is not enough. To gain the most from it, you need to process and analyze it properly. It concerns your eCommerce application as well.
 With the help of certain services (like Google Analytics), you can gather feedback from your customers about your application. With it, you can determine the features that work well, and the features that are not as useful or need improvement. After a thorough analysis, you should make the changes that will certainly improve the experience. So, check the data often and monitor how the changes affect it.
10. Make it easy to come back to the purchase
According to research, the average shopping cart abandonment rate on an eCommerce platform is around 69.6%. There are multiple reasons for that, and while some of them are connected to the quality of services provided by the platform, a lot of times it has nothing to do with it. So, how do you accommodate the people that have abandoned their cart, but might come back for the purchase? 
The easiest solution is to save the cart of any person that leaves the application without completing the transaction. You can also add a wish list functionality to make it easier to mark the items you like, leave the platform, and return to buy them later.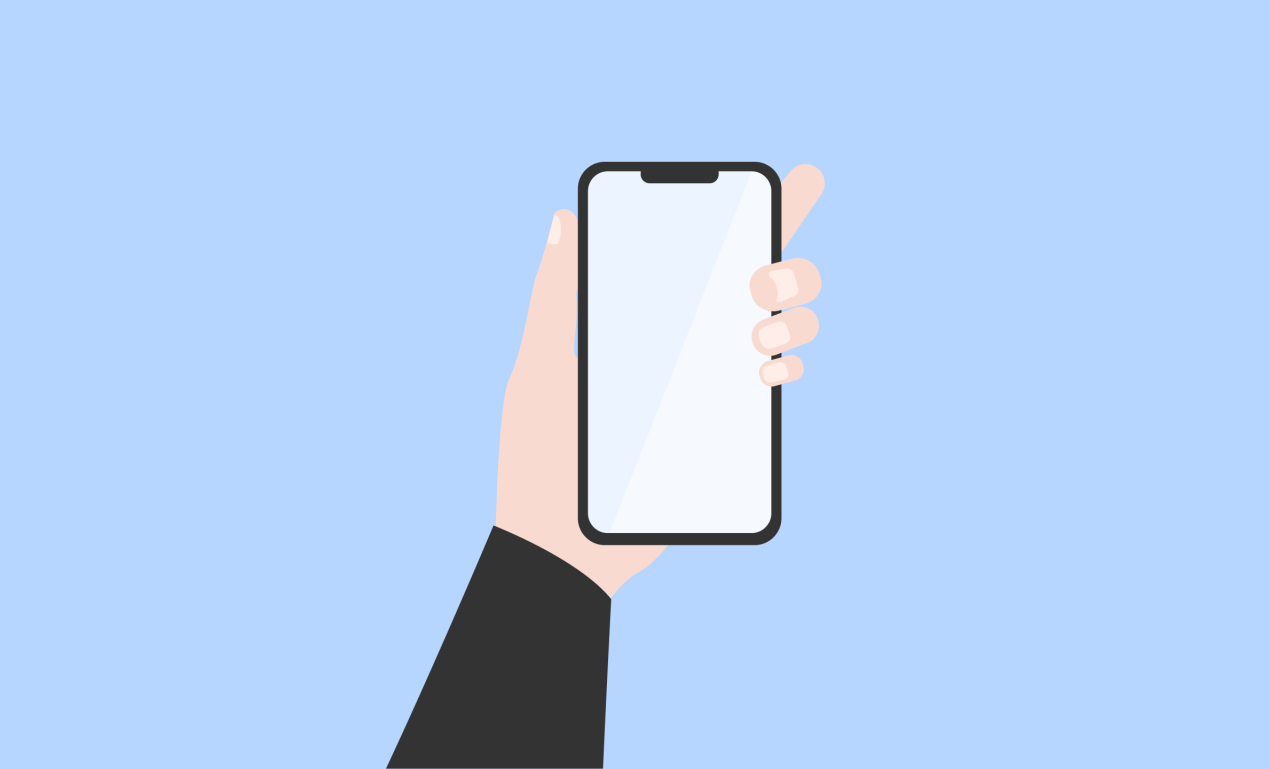 11. Make sure the app is easy to use with one hand
No matter if you're making an iPhone ecommerce app or developing an Android ecommerce app design, you still need to follow certain principles that are the same for all smartphones. One of the most important ones is ensuring that your app is easy to use with one hand. 
The main aspect of this principle is thumb-friendliness. This means that all the main elements should be easily accessible with a thumb. The thumb-friendly zone depends on the hand you're using your phone with, so it is better to accommodate both left-handed and right-handed people and place the functional elements in the middle of the screen.
12. Try gamifying the experience
If you want the users to return to your platform, you need to make them feel more engaged in the process. Here's where gamification comes in. You can gamify a purchasing process in multiple various ways. For example, you can create a point system, in which the customers are awarded points for each purchase, and for a certain number of points gained they can get a special prize or a discount. You can also create a level-up system and award people with titles to make it feel even more like a game.
 By creating an incentive for the customers to come back and shop with you can gain loyal regular customers and increase your sales overall.
13. Add review capabilities
Another way to engage your audience is to encourage them to leave feedback on their purchases. The text comment section, photo-based reviews, and five-star rating system will help your users find the best products, ensure that the description matches the real goods, and overall will help you gain customers' trust.
Furthermore, you can use the reviews to improve the platform as a whole. If you can see that a certain item is rated really low – maybe you should replace it with another option. Respond to the feedback to show the users that you care about their opinion and work towards their best experience.
14. Perform thorough test before launch
Even if you rush to meet the deadline for your project, you need to conduct a thorough test to make sure everything works well. If you don't do it well enough the first time, you might be left with a bunch of minor bugs that can annoy the customer into leaving, or worse – be exploited by a malignant agent to gain access to the secure information.
Don't stop the test after the launch as well. Whenever you implement the new feature, check how well it integrates into your app. Focus on performance checks, as slow applications are usually immediately discarded.
15. Always improve and add new features
The modern tech world is constantly evolving. If you want your application to stay on top of the market, you need to implement new features constantly to be ahead of the competitors. Add unique solutions, but make sure that they are helpful and not just added for flair. 
Some possible solutions for eсommerce applications are AR dressing rooms or item previews, advanced recommendation engines based on machine learning, location-based marketing with the use of GPS, and many more.
Final words
Making a successful app is a hard and demanding process. It requires attention to every detail, thorough data analysis, feedback response, and many more. Even though it is a complicated process, it is also rewarding.
Following this advice, it will be easier for you to determine your priorities and tackle each challenge one at a time. Make sure your team is up for the task, and you can start building your platform right now.