Types of clouds to lounge on 
Many companies today rent offices, use the services of freelancers, pass along some of the work to more experienced partners. Cloud computing is also a part of this outsourcing tendency, only for data storage and computational power. 
Instead of renting dozens of actual servers and hiring a team of technicians to keep them running, however, a company pays a provider to take care of the physical side of things. In return it gets processor capacity, memory and disk space. Cloud computing is based on virtual servers, where unnecessary services can be quickly turned off and swapped for more urgent capabilities.
The enterprise cloud provider, as we said, undertakes to keep the hardware secured and the cloud stable. Providers are better placed to guarantee security: all servers are installed in data centers with restricted access, fire suppression systems and back-up power sources. 
The provider also gets to worry about servers' amortization costs. Its technicians check the equipment and upgrade it on a regular basis. Most clients simply can't afford this kind of expensive housekeeping, so cloud computing shines where physical safety is concerned.
Varieties of cloud technologies
There are different types of clouds in the IT sky, some better suited to certain types of businesses than others.
1. Public clouds
A public cloud is an offer of remote data storage and processing power available to more than one customer. All of the providers' clients get a slice. They set up the virtual servers that they need there, normally for a modest price, because charges only apply for capacity that is actually used. For instance, AWS (Amazon Web Service) is a cloud platform of this type.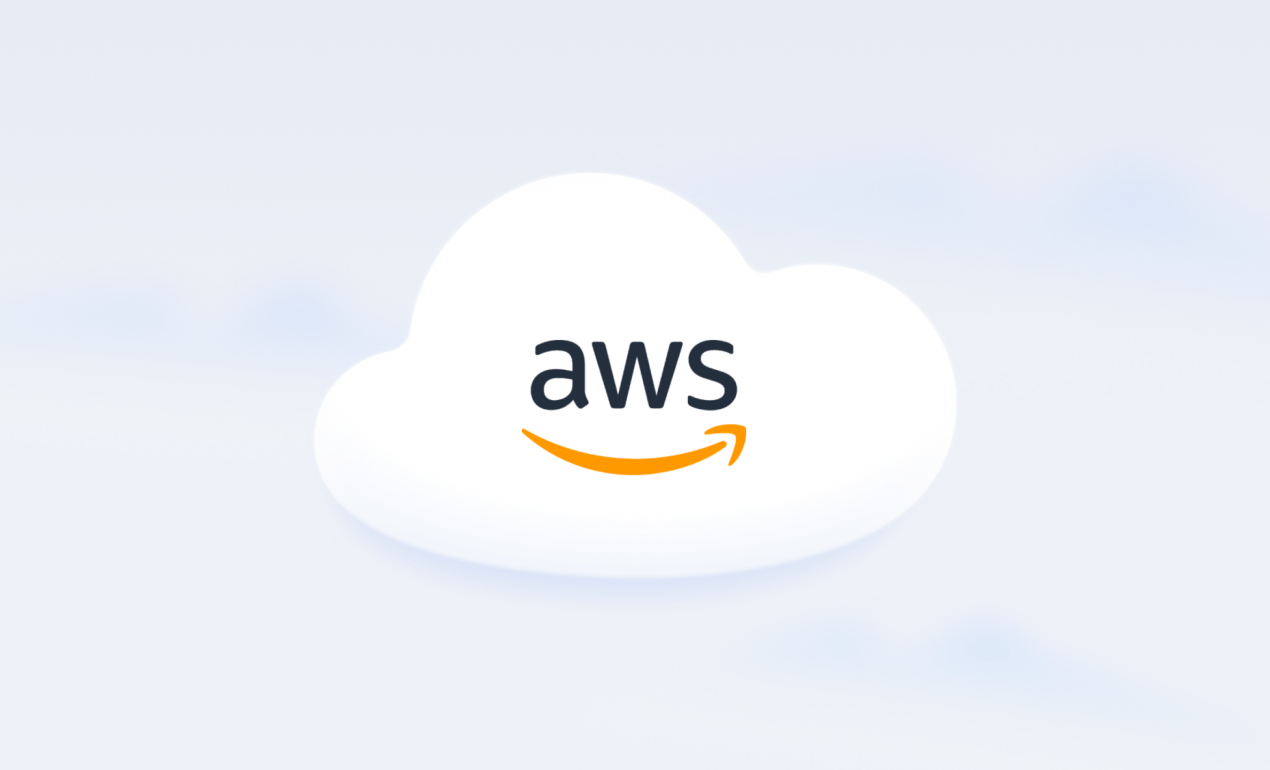 👍🏻 Public clouds are often the solution of choice for startups:
They shorten the time-to-market when the budget is limited; 

A low basic rate is available until the company gets more users and finds it sensible to switch to a more expensive and powerful payment plan, which is done with a few clicks of the mouse. 
👎🏻 The main concern is data security:
A public cloud's infrastructure is potentially more vulnerable to theft of confidential data than a dedicated,private cloud.
2. Private cloud
A virtual infrastructure wholly belonging to one client. There are providers for private clouds as well, e.g. HPE, who keeps the gears greased.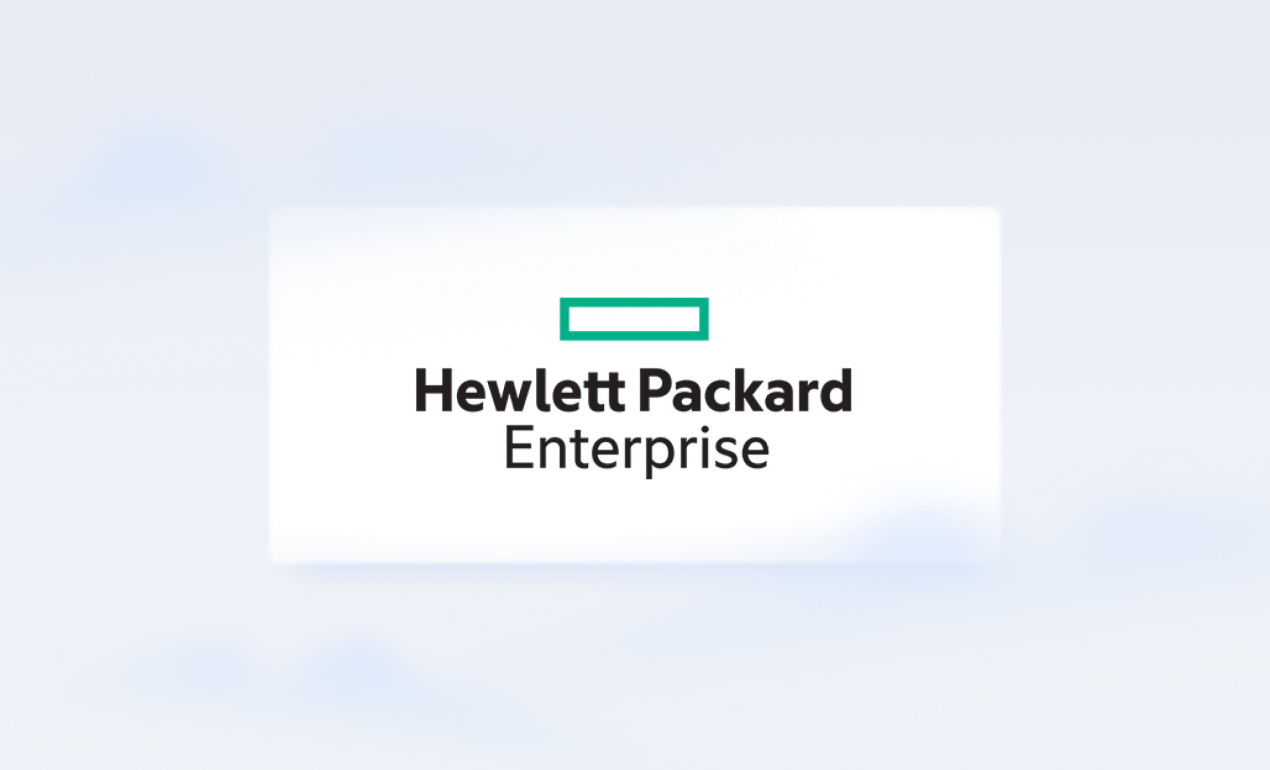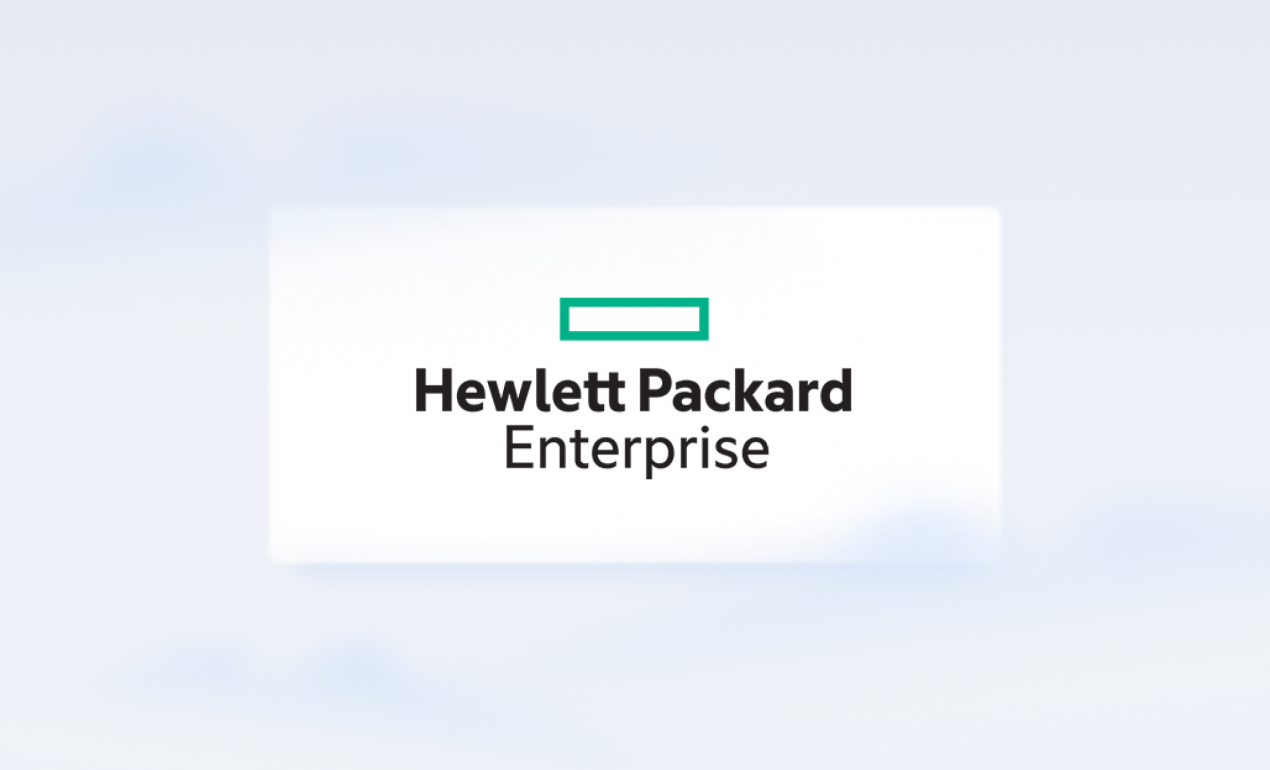 👍🏻 The advantages of private clouds:
The most secure; for example, by law telecommunications companies are obligated to store their data in them. 

Convenient for distributed IT corporations: better management of capacity, assigning them to different tasks is easier and more flexible.
👎🏻 They have downsides, too:
High cost: the same company has to pay the rent and maintenance of servers;

Deployment takes longer, because it has to be matched to the needs of this specific organization; 

Scalability is more problematic in a private cloud. Capacity can't be blown up forever without suffering the expense of unnecessary equipment bought for some design and now standing about idle. No one else will have access to it or want it, after all.
3. Hybrid cloud
This model of corporate cloud computing involves using both private and external cloud resources. The company can keep critical databases and services in the house but run less important operations in a public cloud. Microsoft, IBM and many other market leaders provide and promote their own hybrid brands.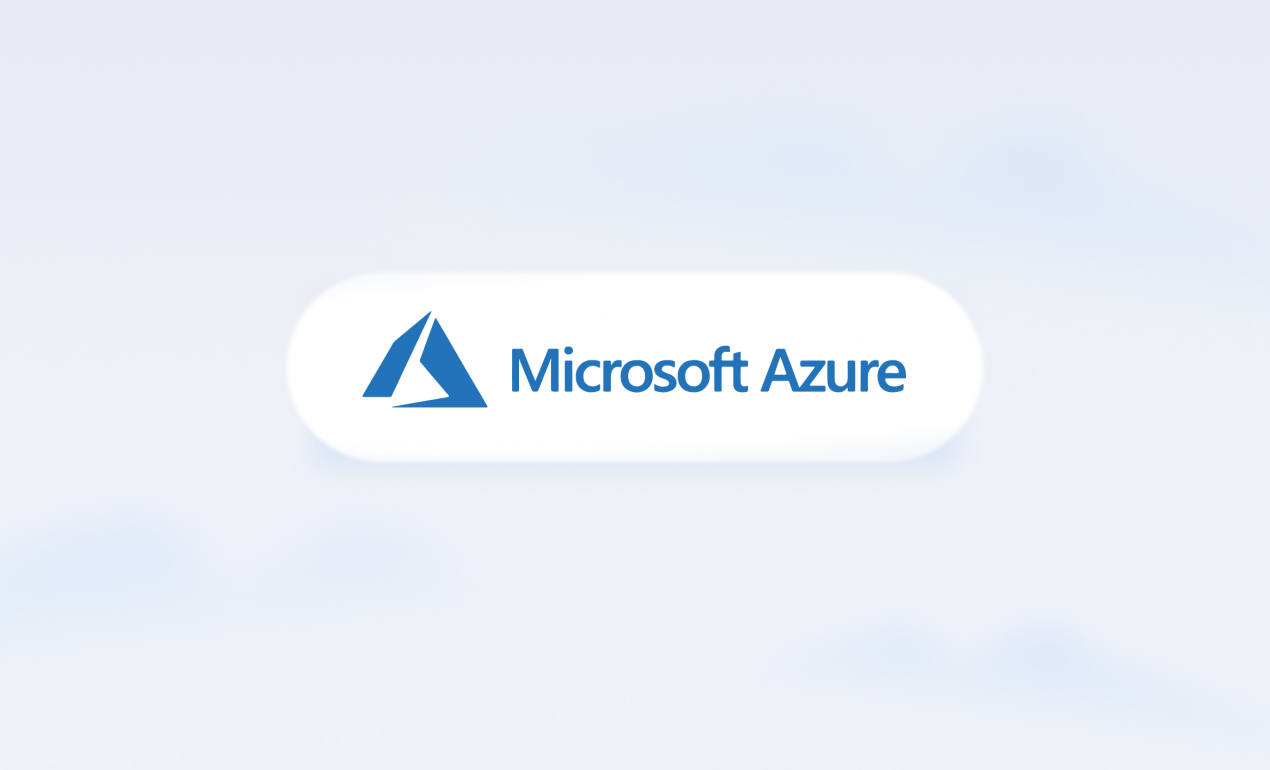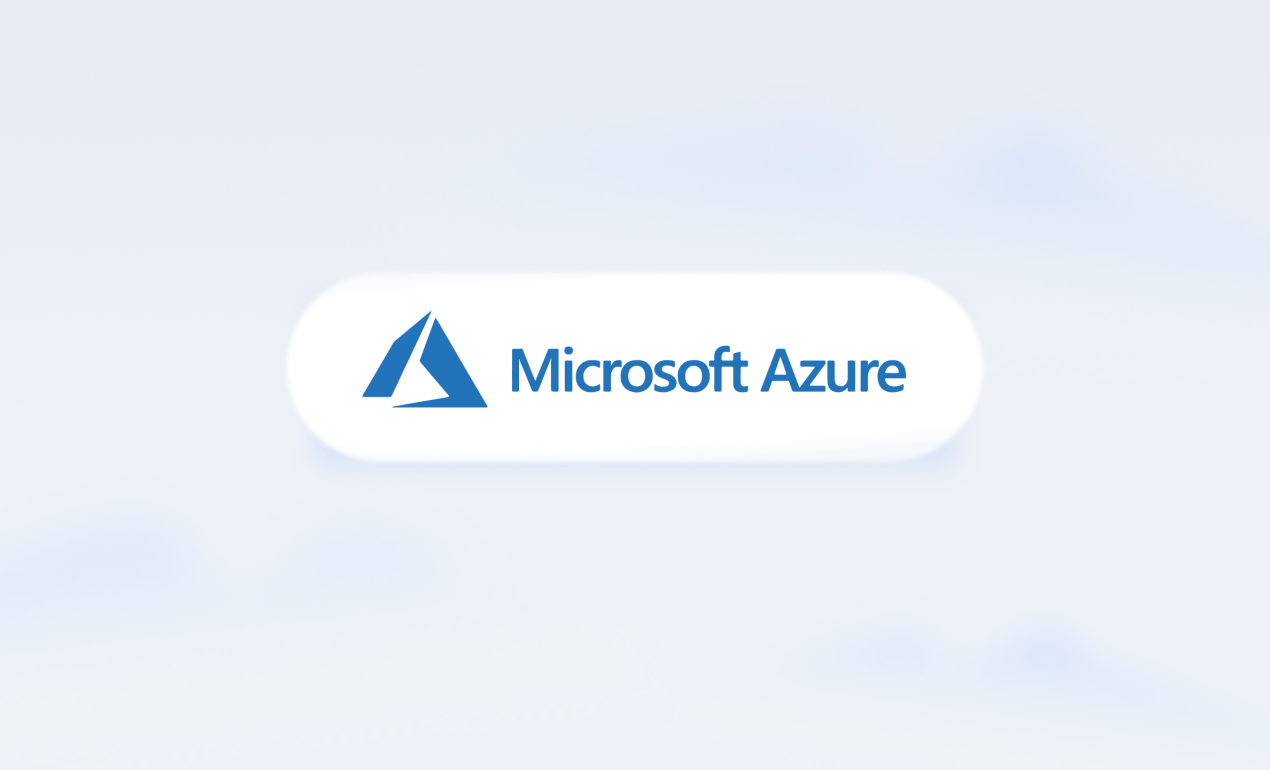 👍🏻 The advantages:
More control over confidential data;

Easy to scale, drawing capacity from the public cloud at peak times/for special tasks instead of building out a private cloud;

Tests and trials can be run for cheap: new services can be deployed on the public cloud, then, if need be, relocated to the private. 
👎🏻 These are offset by:
Considerably higher costs than public clouds';

Hybrid infrastructures involve interactions between the public and private spaces, and for these to be problem-free high-class technical staff is needed.
4. Multicloud
This means subscribing to a hand-picked selection of services from public clouds, choosing providers with optimal conditions for each. Multiclouds have been trending for the past few years. 
👍🏻They are useful because they:
Let companies be even more flexible, without a connection to a sole provider;

Come with an extra layer of reliability: if one of the client company's services struggles along with its cloud, the others will be able to pull the application through by the bootstraps.
👎🏻 However, they:
Put an extra burden on the staff, who has to communicate with several providers;

Involve a risk of data loss when data passes between the clouds.
IaaS, PaaS and SaaS
Now that we know cloud types, a few words about cloud service market segments. You might have seen these three brothers mentioned somewhere before. The abbreviations stand for types of services one can expect from providers.
IaaS (Infrastructure-as-a-Service)
This segment includes the leasing of virtual storage and computing capacity. The provider is not involved in enterprise app development, nor does it provide a platform for that. It only takes care of servers' safety, security and upgrades them. Clients must themselves manage their cloud-based products. In essence, the clients are system administrators. 
The IaaS model is standard in public clouds, offered by IBM Softlayer, GigaCloud, Hetzner Cloud and other platforms.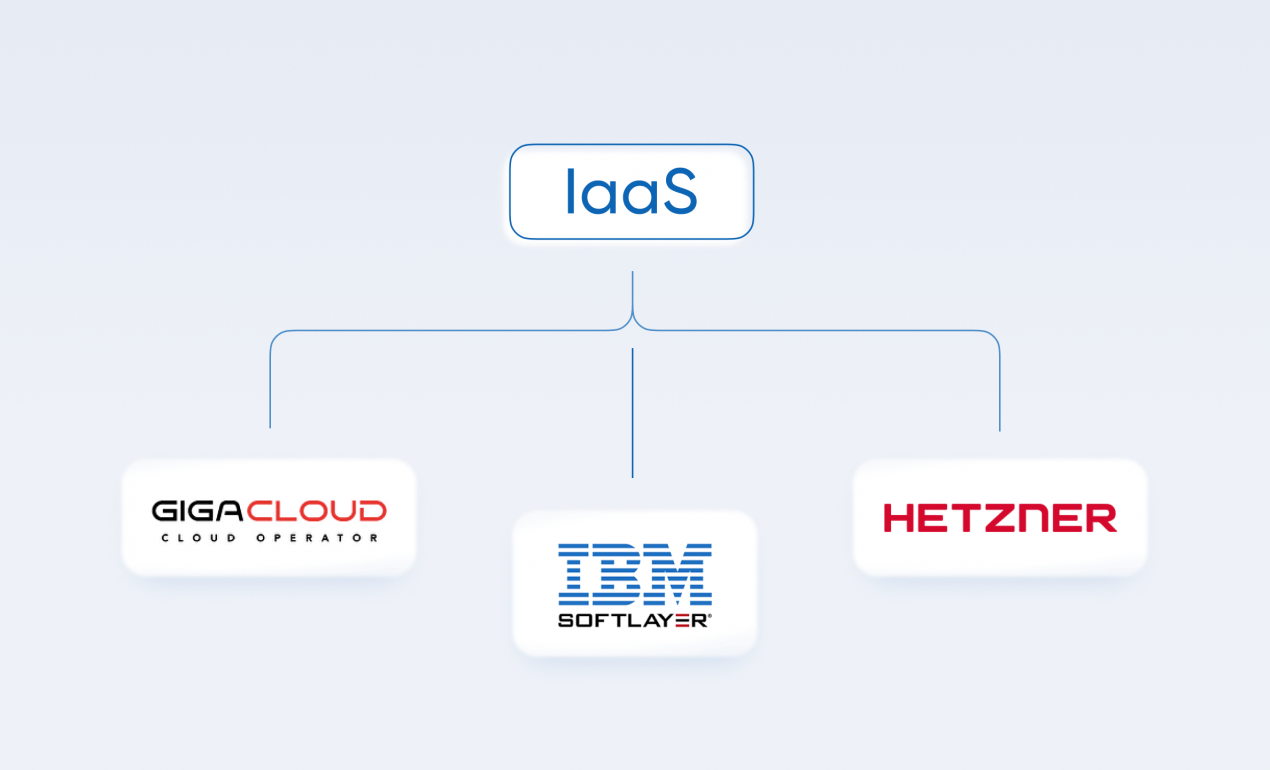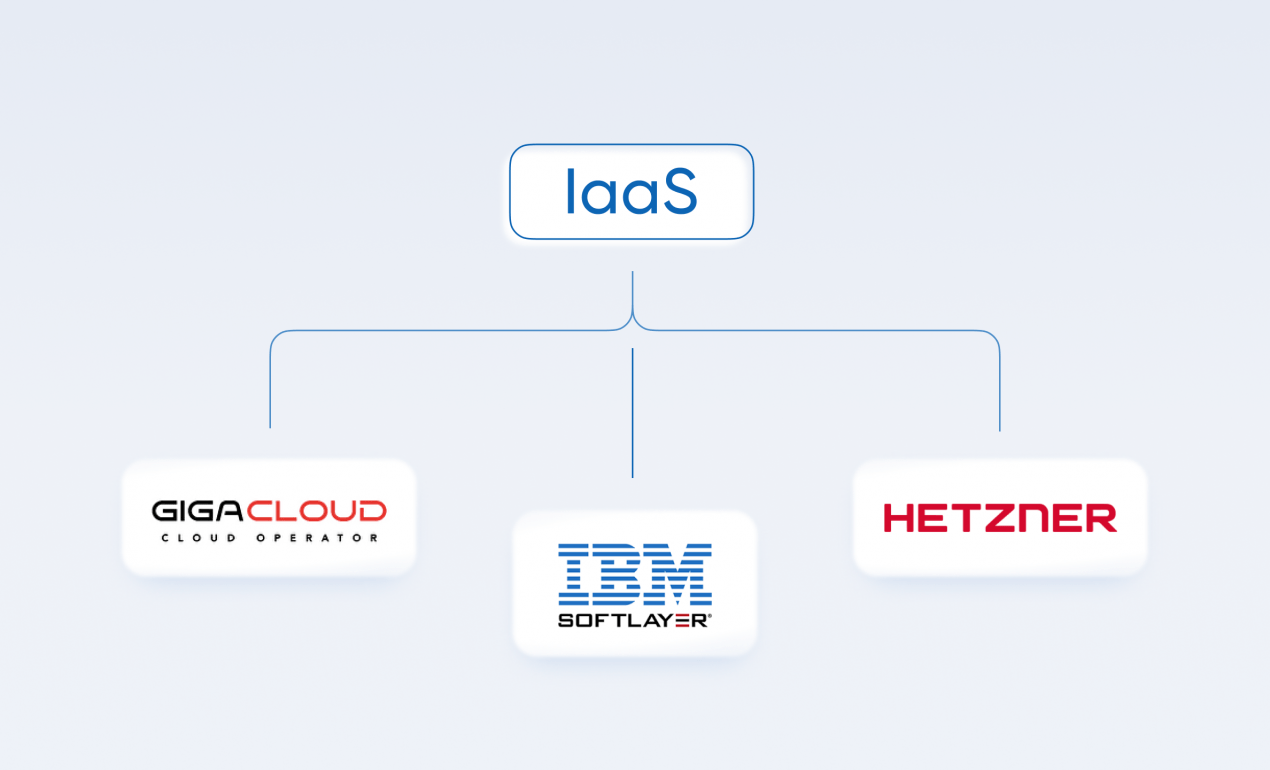 PaaS (Platform-as-a-Service)
This suite of solutions includes storage, CPU and memory plus useful services for the software product: databases, operating systems, application development, testing and release functions. This is the way Microsoft Azure and Yandex.Cloud operate. They come with development programs, analytic services and automation tools.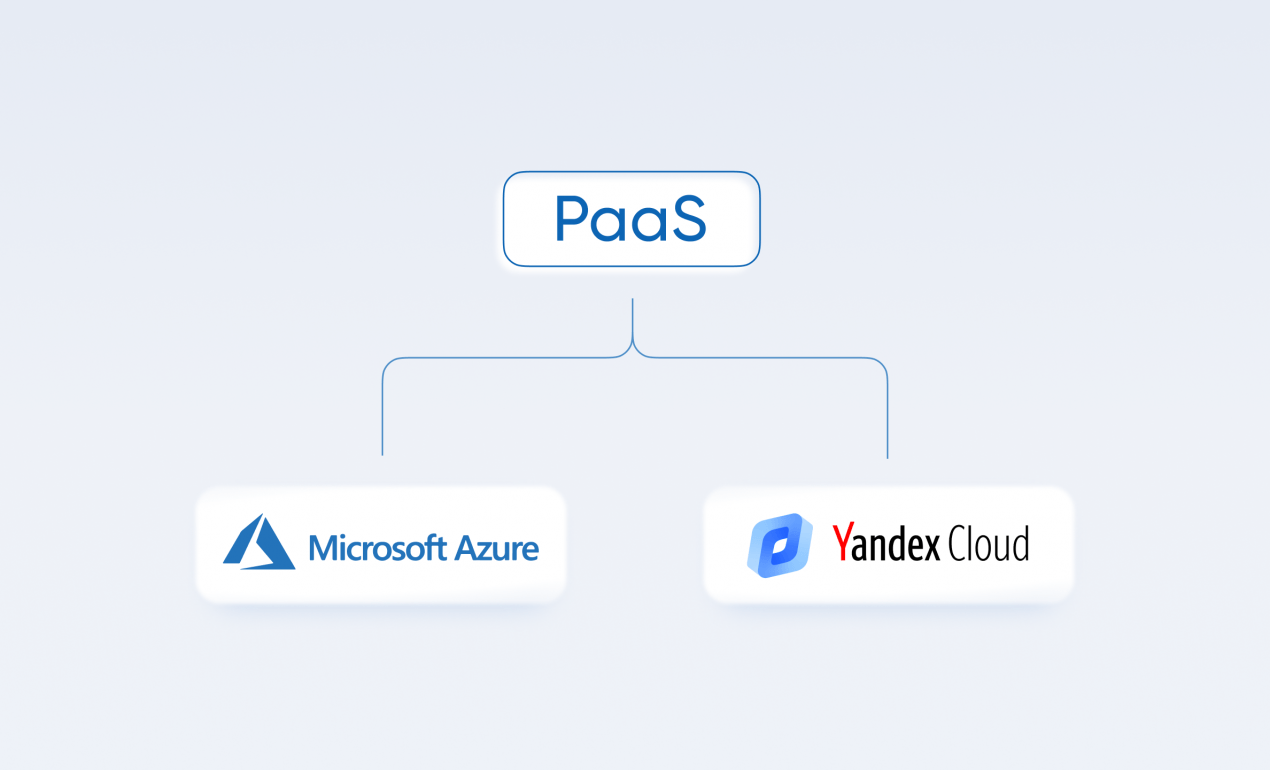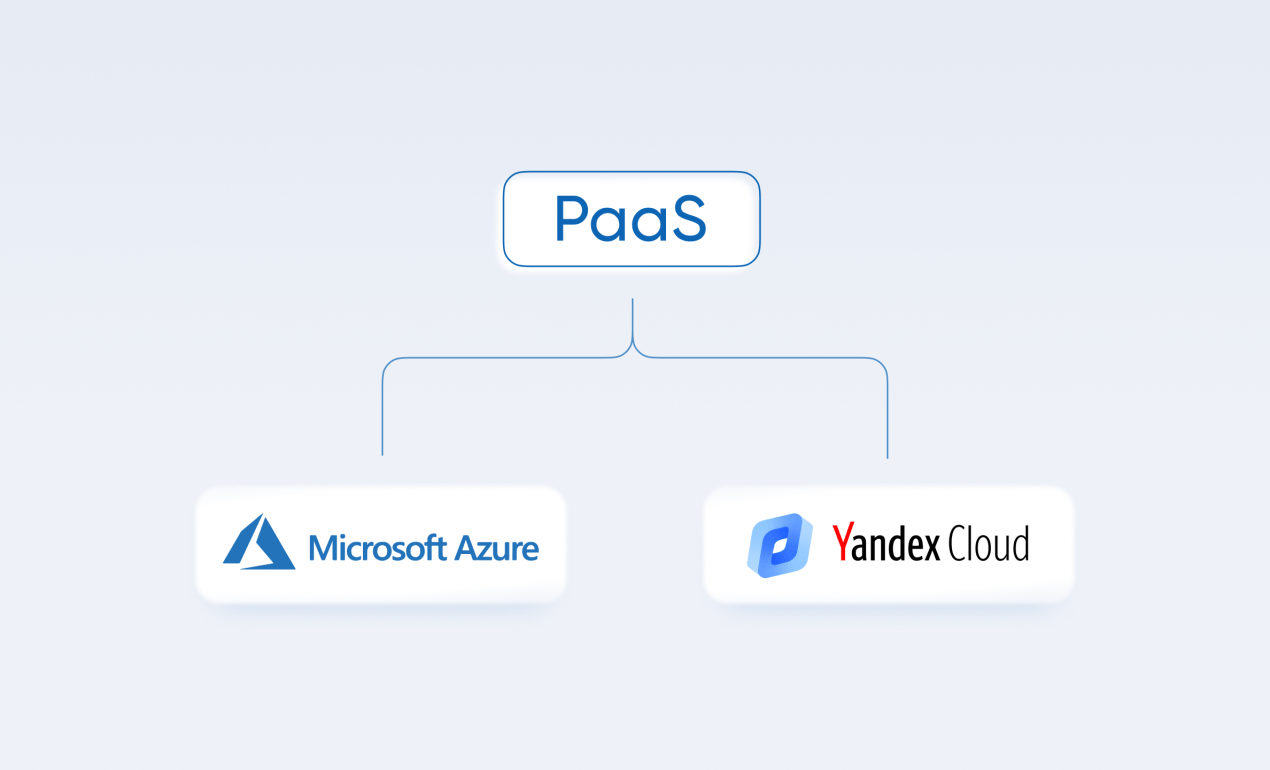 Under the PааS model the customer does not have to administrate the enterprise cloud infrastructure, and developers get some ready instruments to speed up their work and make it easier.
SaaS (Software-as-a-Service)
What is enterprise software as a service? The provider furnishes complete enterprise cloud services in the cloud, administrates them there and gives technical support, if need be. The model can be geared towards the B2B sector or individual users.
If you use Yandex.Disk or Google Docs, you know what SaaS services are like for individuals, but all sorts of programs are oriented at companies' business tasks.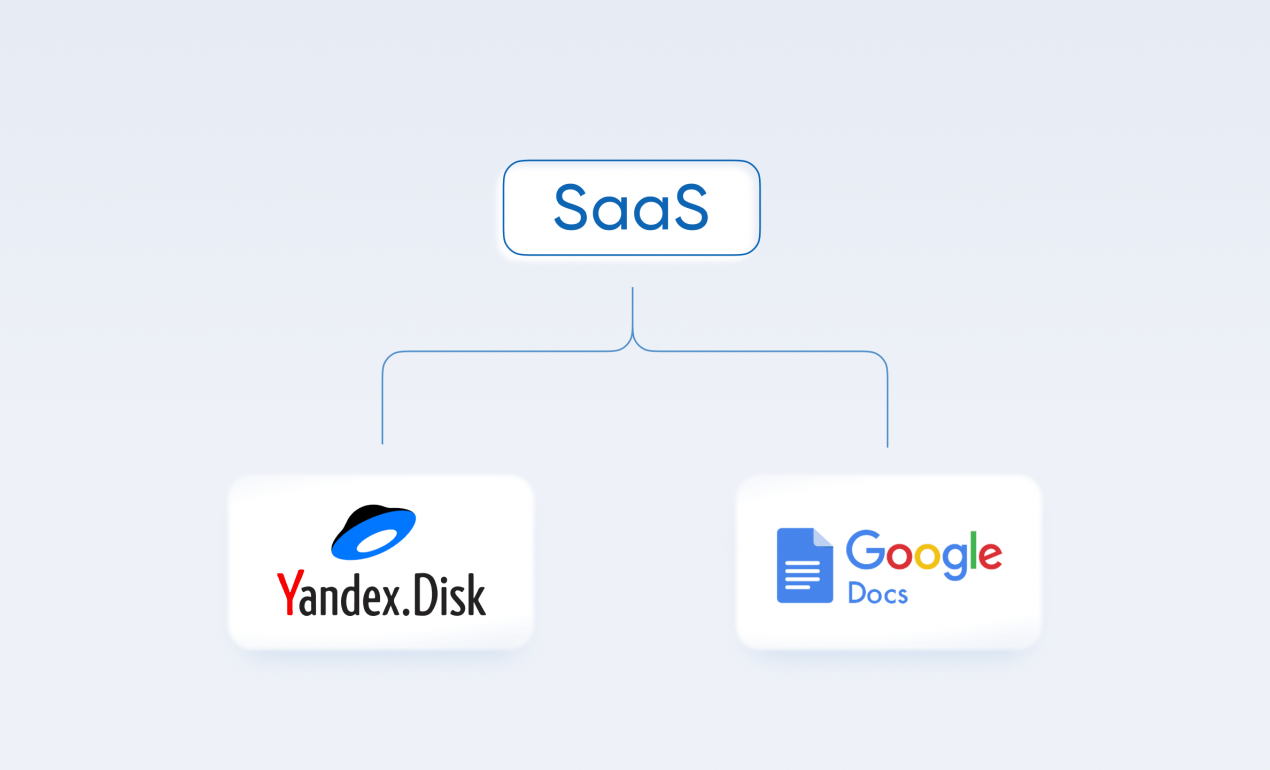 What is enterprise software? Enterprise cloud software is simply software for enterprises; CRMs, for instance, mediate interaction with customers to automate call response, process requests quickly, estimate prices, make deal reports and so on.
Why cloud computing has become "the new normal"
2020, the pandemic year, was the time of a real cloud revolution. Companies that had worked mostly offline were herded into digital alternatives, and they had to put them out there quickly: online movie theaters, food delivery, education, messenger apps, video conferencing and much more. Only enterprise cloud computing made this digital transformation possible. Demand spiked for a section of online services. Some entertainment apps that were once used by 3-5 thousand people daily began to receive tens and hundreds of thousands, and they would have crashed on local servers alone. The companies behind them had to blow up capacity quickly to provide fail-free service, while others wanted to recoup their pandemic losses on the digital field with new online services, which they had to test first. All that was much easier done with enterprise cloud computing. 
After this forced relocation to clouds, trust in providers grew. Many companies found out that cloud computing is safer, more convenient and cheaper than local servers. 
According to Gartner's 2020 forecasthttps://www.gartner.com/en/newsroom/press-releases/2020-11-17-gartner-forecasts-worldwide-public-cloud-end-user-spending-to-grow-18-percent-in-2021, in 2021 end users' spending on public clouds would increase by 18% worldwide. Business has realized the value of cloud computing, which has become "the new normal." In April of this year the market researcher improvedhttps://www.gartner.com/en/newsroom/press-releases/2021-04-21-gartner-forecasts-worldwide-public-cloud-end-user-spending-to-grow-23-percent-in-2021 its forecast to a 23% increase year-to-year.
Accenture, an IT consulting agency, has also pointedhttps://www.accenture.com/_acnmedia/PDF-139/Accenture-The-Cloud-Imperative-Software-Platforms-Industry.pdf out an increase in the popularity of enterprise cloud computing, catalyzed by the pandemic. The market of cloud solutions is surging with big demand and jostling new providers.
Should you get so high?
Local data centers are fading, and the future belongs to the clouds. Here are a few problems that adherents of traditional computing can run into in enterprise app development:
The market of enterprise cloud computing is growing fast. More and more companies are switching to rented servers, which means they can develop flexibly and adapt to their users' wants. Local servers were a working solution when the world was more predictable. But everything changes quickly now: demand for your product can jump or drop in a moment, and you ought to be ready with scaling and capacity redistribution.
Remote work is a new tendency. During self-isolation people grew to like working in their pajamas, and many IT workers don't want to come back to the office. Which is not a bad thing, considering that their employers can save money on office rent, coffee machines and cookies. 
Big corporations set the terms. They used to buy startups of interest early on and absorb their technologies, but not so much anymore. There is a legislative pressure against monopolies, and growth is meeting ceilings. Major enterprises are likely to try and spread horizontally through partner ecosystems. Marriages are made in heaven and so are partnerships: enterprise cloud services open opportunities for integration.
Taking your business to cloud nine
Enterprise cloud computing brings the following advantages:
Hardware independence.

It is easy to switch between a provider's services, sometimes between providers themselves.

24/7 remote access.

All operations can be done even at home at 3 a.m., so long as the Internet connection holds.

Mobility and flexibility.

Clouds make it possible to up- and downscale computing capacity to suit the workload.

They are cheaper.

The provider assumes the expense of database maintenance, you only pay for the services you need.

Enterprise cloud security and reliability.

Providers guard their hardware, check it and upgrade it. It would take a lot of resources to achieve this level of stability for local servers.
And yet: server or cloud
Local servers require considerable investment and leave less room to adapt to changing market conditions. Although enterprise cloud computing was doubted not long ago, they are now a proven and pandemic-tested technology.
Of course, there are no universally good or bad choices for enterprise app development. Perhaps for you servers' proximity and the ability to monitor its state are decisive. But studies show that more and more companies vaporize, and this tendency is not to be ignored. 
When we make applications, we usually offer customers to work on AWS or Yandex.Cloud. We have worked on them for a good long while, and the value is just right for startups. If you plan on developing an app in a cloud, write to us! Purrweb will advise you on every detail.