Key takeaways
A banking app allows you to send and receive money, view previous transactions, make deposits and pay the bills from your smartphone or laptop
The main types of banking apps include: apps for peer-to-peer transactions, apps of banks with physical branches, and online banks
Must-have banking app features: current balance dashboard, transaction history, secure payments and transfers, customer support, and two-factor authentication
Banking app development will cost you about $86 750 and take around 4 months.
What is a banking app?
A banking app is a platform that allows you to access your bank account from a smartphone or laptop, send and receive money, view previous transactions, make deposits and pay the bills. Users of the banking app are clients across various regions and ages.
There are three types of banking applications: 
for peer-to-peer transactions only (PayPal, Venmo), 

for old-school banks with physical branches (Bank of America, Citibank), 

for online banks with no branches (Ally Bank, Chime). 
In this article, we will focus on cross platform app development that is suitable for all types.
Why should you go for mobile banking application development?
The fintech market for mobile banking applications is large with a growing customer base and opportunities for new products to appear and expand. Many people turn to digital banking for convenience and lack of extra hassle. 
76%

https://www.forbes.com/advisor/banking/digital-banking-survey-mobile-app-valuable-features/

of Americans have used an app of their bank in the last 12 months. Most of them are millennials (21–34 years old) and generation X (35–49 years old).
Also, mobile banking apps are used in most countrieshttps://www.businessofapps.com/data/finance-app-market/. The most tech-savvy market is Asia, with China and South Korea being leaders in digital secure payments usage. Followed by the United States, Denmark, India, and Sweden. Therefore, if you make the decision to create a mobile banking platform, global opportunities and audiences will open for your startup.
Last but not least, you can target user engagement and create an effective banking app with minimum features. Statistics show that the majority of the customers use such platforms for 3 reasons. To deposit checks, to transfer money between accounts, and to view statements, and current balances. Therefore, if you consider starting the mobile banking development process, we recommend focusing on these three services.
Can a banking app make money?
The answer is yes! Like regular banks, mobile banking apps charge fees and commissions. For example, a $10 per month service fee, $25 commission for international transfers, or 3% for exchanging currency. Also, they earn an interest rate for clients' deposits and investments.
Let's look at the revenue of some of the big players on the market. In 2021, Brazilian-based app NuBank madehttps://www.businessofapps.com/data/finance-app-market/ $963 million, while Chime ended the year at $600 million. They were followed by Revolut and Tinkoff, earning $361 million and $160 million accordingly.
So, considering the scale of growth, mobile banking application development is an appealing industry for both investors and customers.
3 successful examples of banking apps
Before you decide to create a banking app and hire a team of developers, it is worth closely looking at the market leaders and their business models. How they approached mobile banking application development and what stands them out. We picked three outstanding banking products from different regions: the United States, Russia, and Germany.
Chime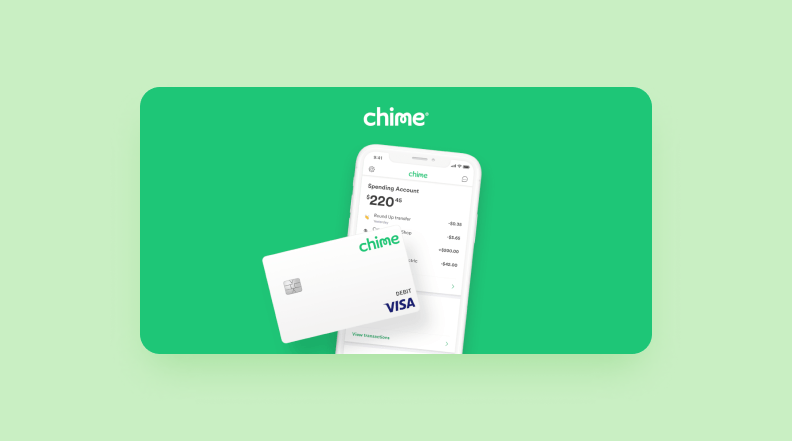 Sourcehttps://www.chime.com
Chime is an American fintech company that started in 2014 and rapidly became one of the main players in mobile banking app development. About themselves, the startup says: "Chime is a financial technology company, not a bank." It is because banking services and debit cards are provided not by Chime directly, but by partners: real banks and fintech corporations. 
On the banking app Chime, users can open fee-free debit cards and savings accounts with a couple of clicks. Since services are provided by trusted banks, all accounts have FDIC insurance, so the money is safe. For regular users the mobile banking solution is free — Chime makes money by charging retailers and merchants a small commission for transactions.
The banking app quickly became famous because of its user-friendly UI/UX design, simple and straightforward copywriting, and minimalistic set of offered services. Now it serves as a role model for many mobile banking application development projects.
Chime grew very rapidly and last year reached 13 million active customers, which made it the most popular mobile banking platform in the United States.
Tinkoff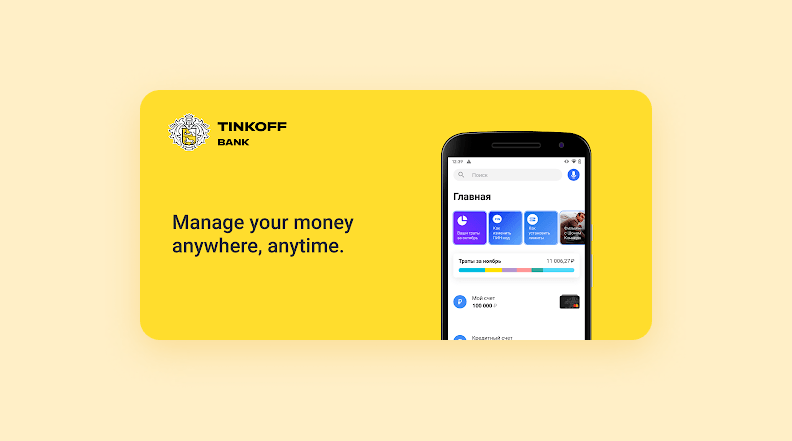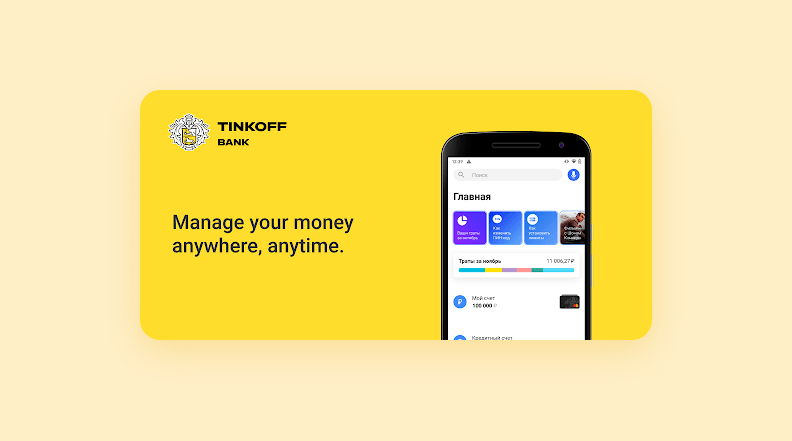 Sourcehttps://play.google.com/store/apps/details?id=com.idamob.tinkoff.android&hl=en_NZ&gl=RU
Tinkoff Bank is a Russian digital bank established by a billionaire and entrepreneur Oleg Tinkov. It doesn't have any physical branches, only a mobile app, and ATMs in major cities. The platform has several awards for innovative solutions and high-quality services in the mobile banking app development industry. 
The goal of the Tinkoff app is to make the mobile banking process simple and friendly. To open an account, a user needs to download the app and submit the necessary documents online. Within a couple of days, a bank representative will come over to verify the identity and deliver a card.
The app knocked off mobile application development for banking by providing a variety of services and products at the same place: a user can open a debit or a credit card, savings account, transfer money, earn cashback, start investing, or find the nearest ATM. Over time, Tinkoff expanded the banking application to entertainment services and a blog with useful content. For example, users can buy a ticket to a movie theater or to a music festival.
Mobile banking app development can also be innovative and set trends. Tinkoff Bank app was the first mobile banking platform to introduce the Stories feature to its users.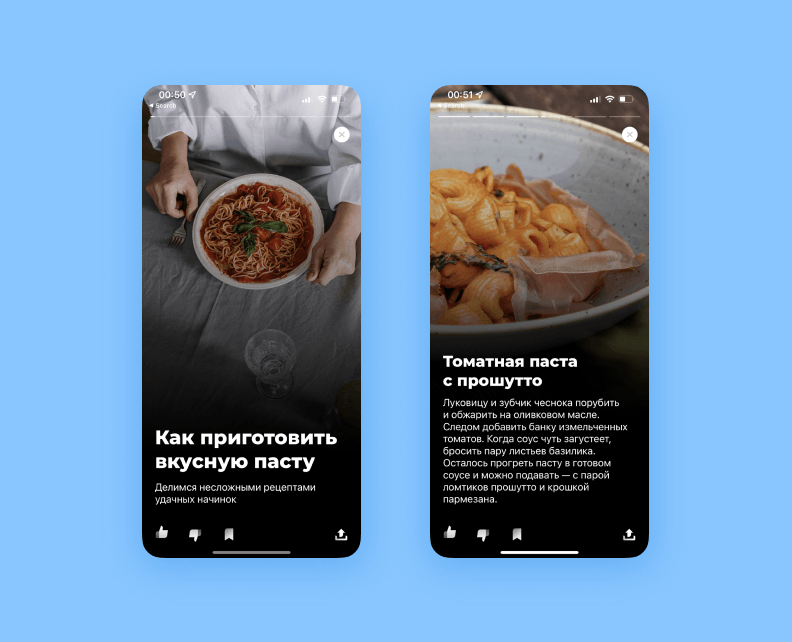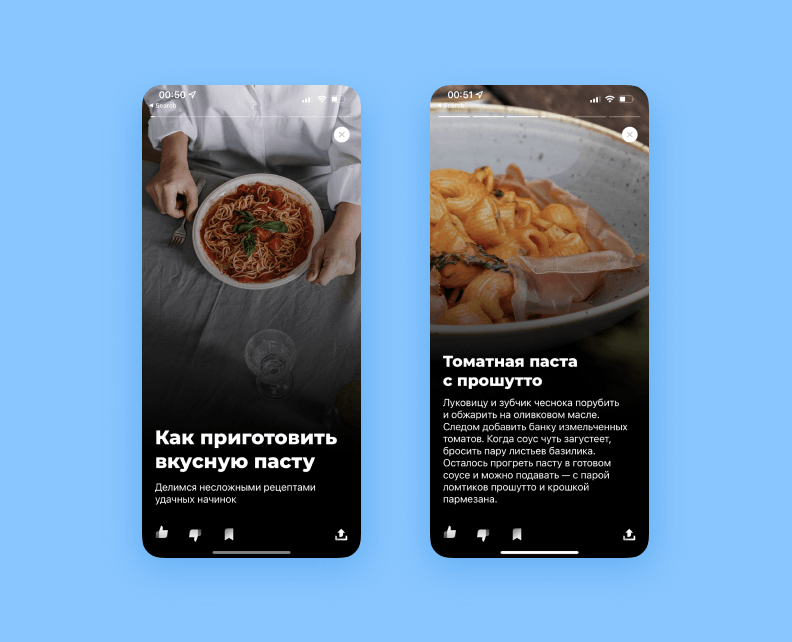 Tinkoff Bank creates useful Stories with things to do or, for example, recipes of pasta. It's a unique approach to content in a banking app.
N26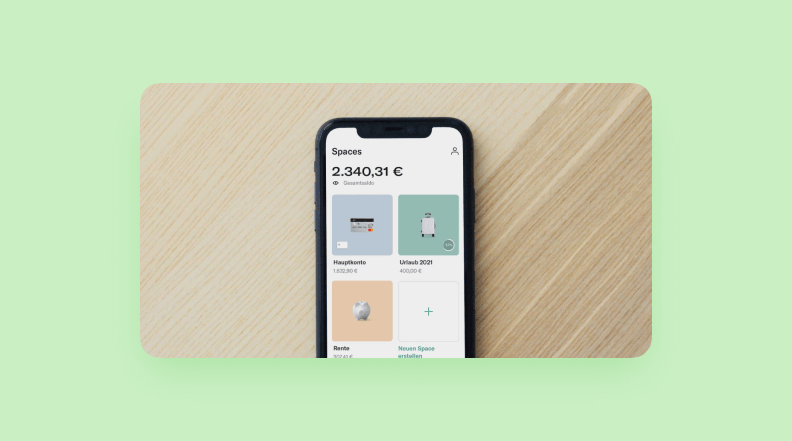 Sourcehttps://n26.com/de-de/blog/aktuelle-app-updates
N26 is a banking app based in Berlin, Germany, and operates in 24 European countries. It provides users with a fee-free debit card to make purchases and transfer money. For a small monthly fee, users can access premium features, including overdraft and investments. The main advantage of the product is that it is 100% online. A user can do secure mobile banking, without having to go to a branch or ever getting letters in the mail. 
N26 has quickly become a strong competitor to traditional banks,

getting

https://www.businessofapps.com/data/n26-statistics/#N26users

 over 7 million users in 2021 and being valued at $9 billion the same year.
The interface has a very clean and simple UI, featuring brand new typography. With the design, N26 went for a minimalistic, modern typeface for the logo and ample negative space to create a feeling of a luxurious company. N26 took mobile banking application development to the next level and we definitely recommend researching them before your own project.
What makes a good mobile banking app?
All popular banking applications on the market have two things in common: a clean look and top-tier security. 
📲 Modern and transparent UI/UX design. There is a reason people don't like traditional banks: everything is slow, old, and complicated. Digital banking changed the game and showed that taking care of your financials can be simple and pleasant. Clean and consistent UI design makes a product easier to use and visually appealing. Also, it contributes to a positive user experience and becomes an advantage for mobile banking application development. 
🔐 Cybersecurity. When dealing with people's money, protecting data is a must for good mobile banking app development. Potential leaks and breaches will turn people away from your mobile banking application. Make sure you work with reliable developers who have experience in cybersecurity to make a shielded banking app.
5 must-have mobile banking app features
To make your app stand out among competitors and meet your customer's needs, you need to think about key features way in advance before mobile app development even starts. With a convenient user interface, simple navigation, and effective design, your mobile banking software will win over the hearts of your potential users.
In a nutshell, a good mobile banking features list includes these five items:
1. Dashboard with the current balance
The main goal of a dashboard is to quickly and efficiently communicate information. Immediate access to critical data is essential for a positive user experience. For example, the first thing users should see when they enter a mobile banking app is how much money is left in the bank account.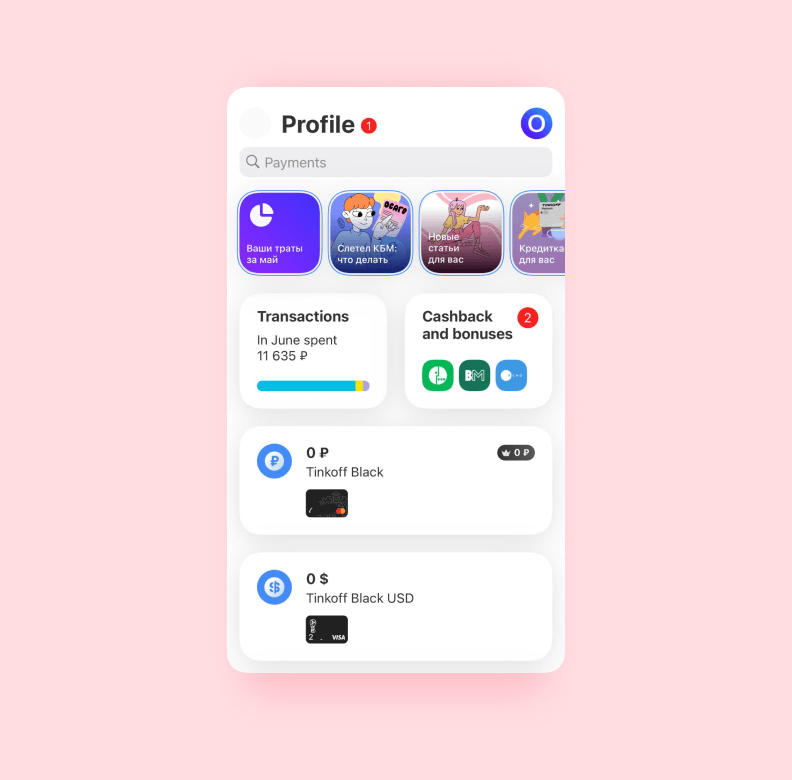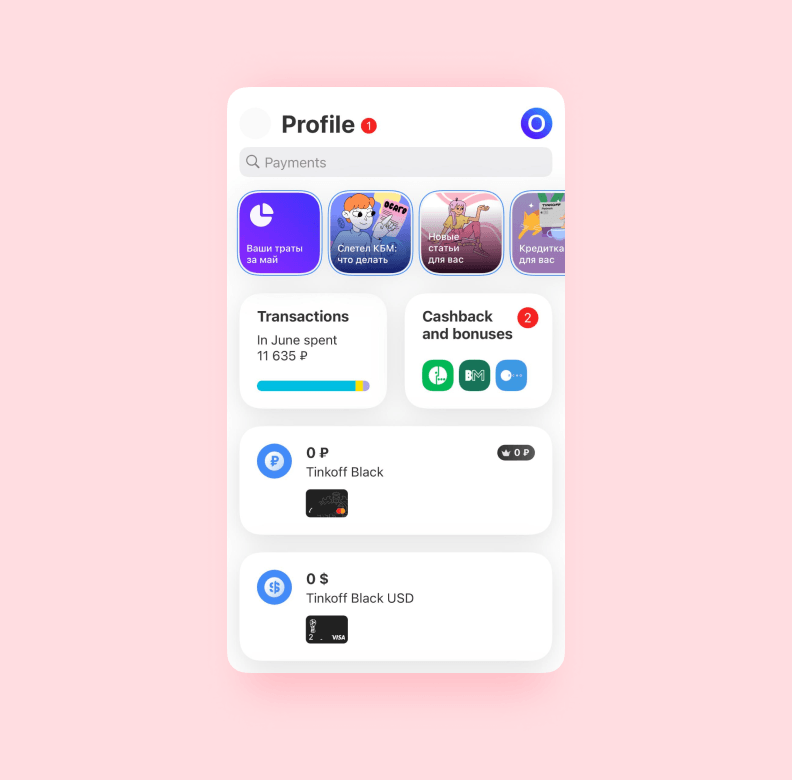 On the main screen, Tinkoff displays current balances, monthly spending, and Stories with useful content.
In mobile banking application development, creating a dashboard with a bunch of numbers is not easy. For your banking app, you need to strategically think about the layout, color scheme, important widgets, and interactive elements. Ask your developer in advance if they had experience with dashboards and know best practices for data display.
2. History of transactions
When it comes to money, users demand banking applications to be transparent. They need to know where they spend money and be able to easily find past transactions. Therefore, reviewing details should be effortless and the page has to be easy to navigate around. Don't overlook previous transactions when you decide on mobile banking app features.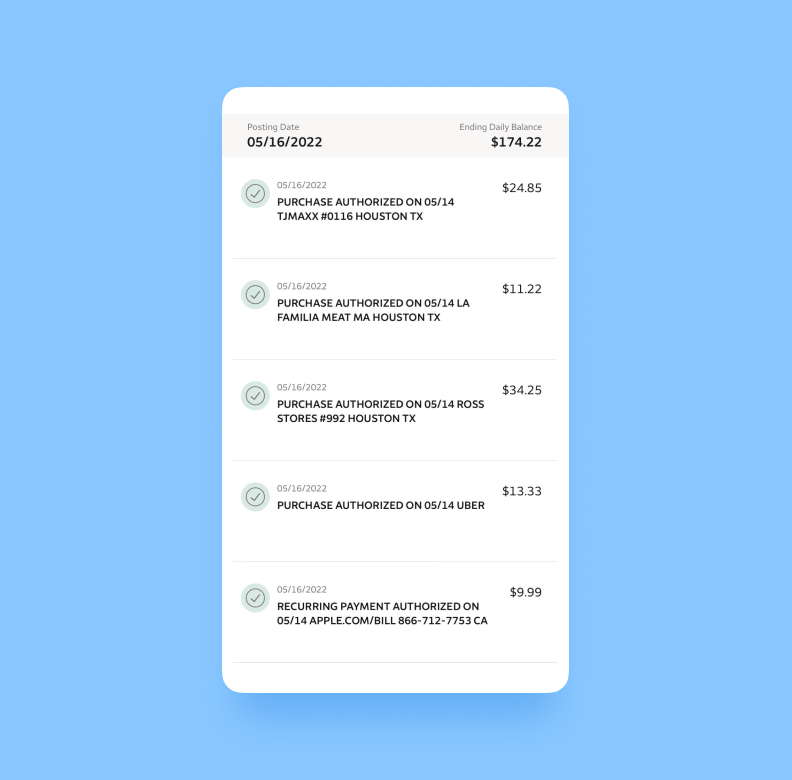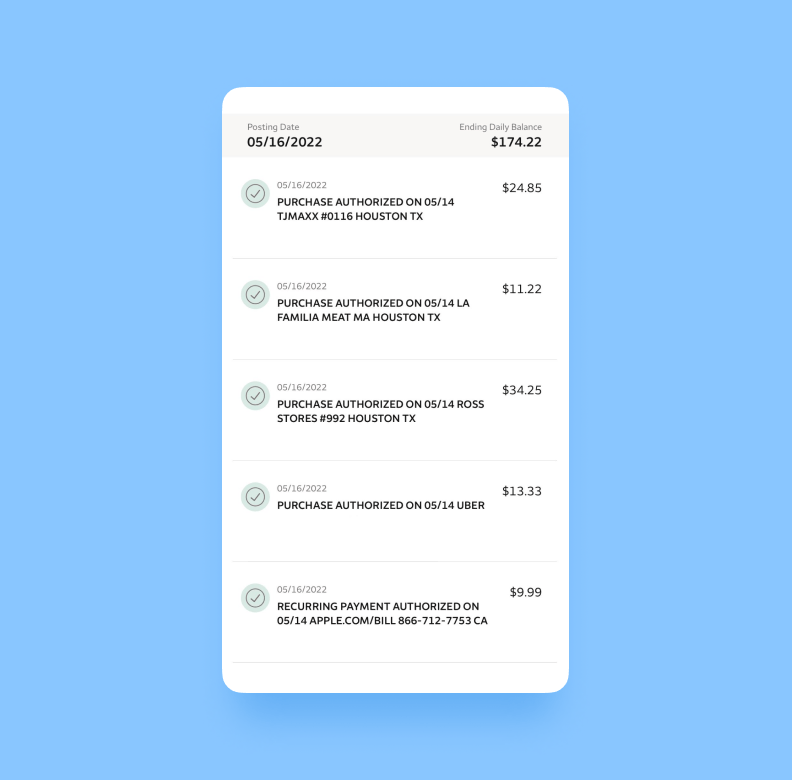 The Wells Fargo bank shows the transactions chronologically, with ending daily balance and details for each date.
3. Secure payments and transfers
According to statistics, almost a third of all users utilize digital banking for transferring money to their peers (P2P) and paying for bills. Keep in mind this fact during your banking app development. Typically, to send secure payments within the platform you need another user's email address, phone number, or account handle. For wire transfers, users need more details about the recipient, their bank, and their account.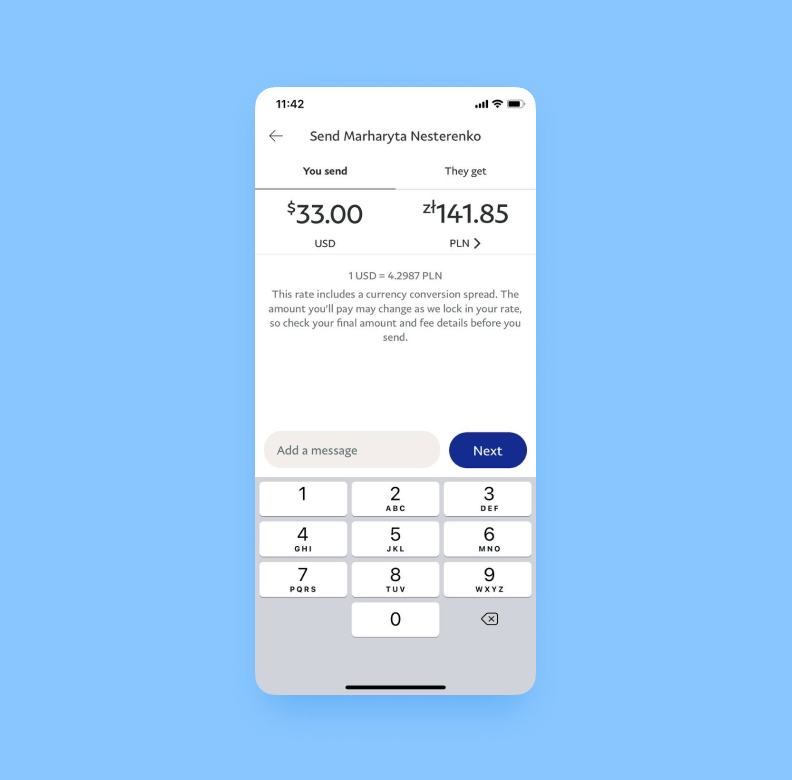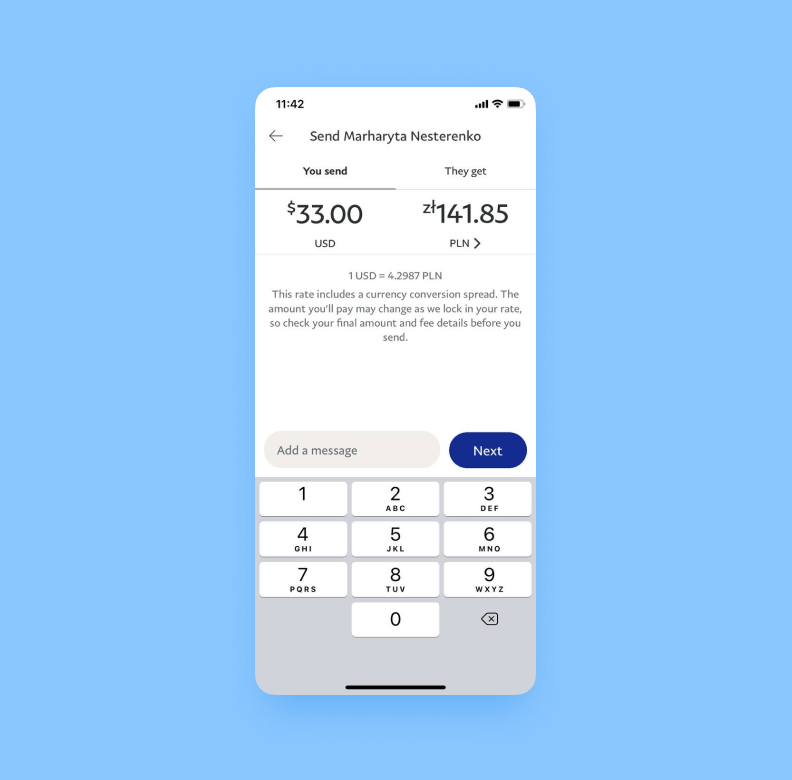 A peer-to-peer banking app PayPal has a built-in currency converter for international transfers
4. Customer support
Most of the financial problems can't wait. Imagine, you noticed a suspicious payment in your history that you didn't make. You would probably want to resolve it as soon as possible and make sure no one steals your money while you're waiting on the line to talk to a bank representative.
That's why providing top-notch and friendly support on a banking app is essential to build trust and make users feel valued and secure. This feature should be carefully planned during mobile banking application development. In addition to FAQ, consider developing an in-app support chart and creating a simple chatbot that can find answers to basic questions about products.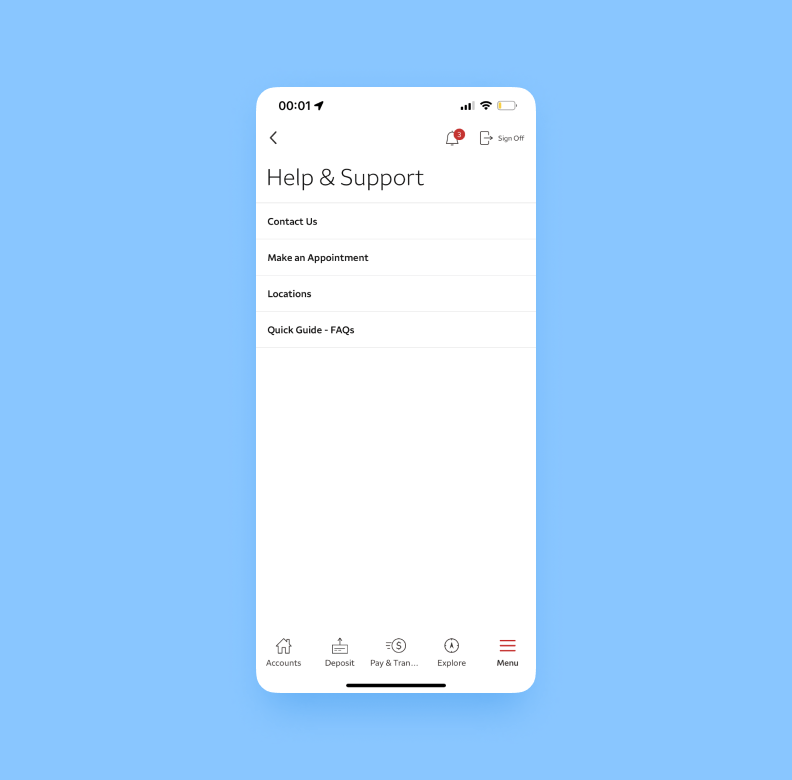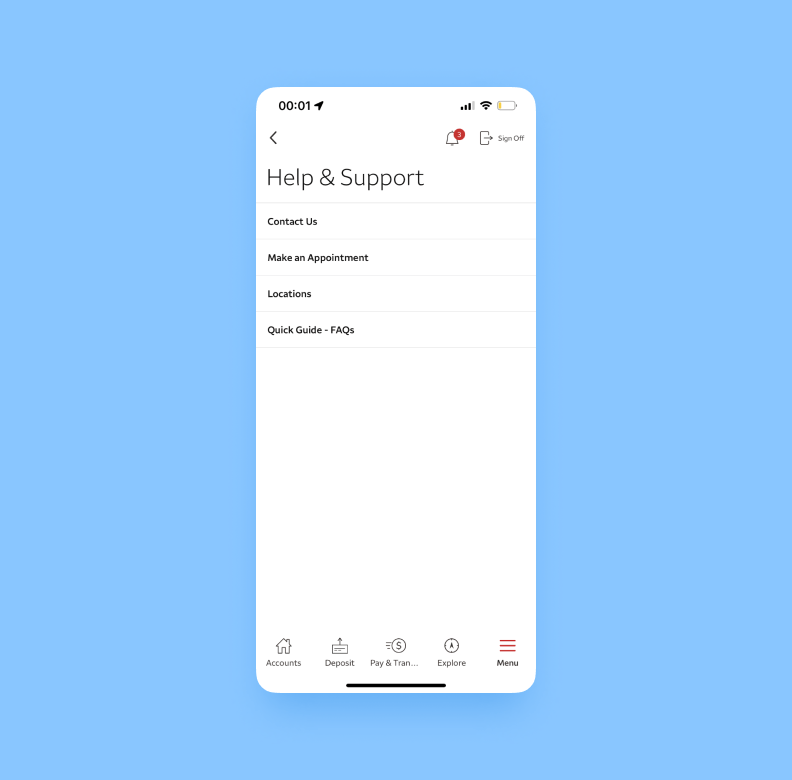 On the Wells Fargo bank app, users can contact support, read FAQs, or make an appointment at a branch.
5. Two-factor authentication
Two-factor or multi-factor authentication is a technology that helps identify and verify a person entering the mobile banking app. For example, using a password or FaceID with a six-digit code from a text message or email. 
2FA in mobile banking apps helps to secure accounts and makes it tougher to steal users' data. That is the reason why most digital banks encourage customers to turn on technology to protect their money. Discuss the best options for your app during the mobile banking application development process.
How to choose a developer for a mobile banking app?
If you decide to enter a fintech market and conquer mobile banking application development, a reliable and experienced developer is a must. We recommend ensuring your contractor has relevant experience with:
Cybersecurity;

Dashboard development;

Simplified yet effective UI kits.
At Purrweb, we had experience with both cross-platform and native app development, creating the cryptocurrency e-wallet with a complex dashboard and widgets.
⬇️ If you are interested to learn more about our services and products we created, check out our case study for crypto e-wallet Broex. Read about how we were choosing the right design style and making a custom currency selector.
Costs & timeline
How much does cross platform app development cost for a banking app? Let's break down the services and the numbers for a similar project.
🚨Disclaimer: This is our estimation for mobile banking application development and we don't guarantee other companies have the exact costs or timelines. The following quote is valid only if you decide to develop a product with us.
Stage
What are we doing
Estimation in hours
Estimation in weeks
Approximate costs

Initial meeting

Discuss the idea of your app

1 day

–

No costs

UI/UX design

Map users' journey, create and present you interface mock-ups

170 hours

  5 weeks

7 650$

Development

Work on

mobile banking application development

1400

16 weeks

63 000$

QA Testing

Find and fix bugs

480

Alongside the development

9 600$

Project management

Manage the

mobile app development

project and solve administrative tasks

–

Alongside the UI/UX design and development 

6 500$
Overall, the mobile banking app development services will cost you $86 750 and will take approximately 4 months.
Curious about how much your idea will cost? Fill in the form
Wrapping up
Overall, developing a mobile app for banking services is ripe with opportunities for growth and success. However, newcomers to the market can face challenges with meeting the security standards of the field and choosing the right features. 
To make sure your mobile banking app will meet customers' needs and keep their data protected, we advise startup owners to choose experienced developers who have executed similar fintech projects before. 
At Purrweb, we work with cross-platform and native app development to provide your users with a seamless and hassle-free digital banking experience.