What on Earth is this foodtech?
Foodtech is not only ordinary food delivery app development, but also agriculture technologies, ecological developments, solutions for vegans, and many other important fields. Foodtech market is growing like mad — by 2024 it can reach up to $182 million. 
Let's have a look at the most popular development directions of foodtech niche. Perhaps, you'll catch an idea for your future startup.
Food delivery
Food delivery app development got real popularity during the pandemic and is still at its peak. According to Statista, 2020's market scope was over $151 million. New strong players appeared in the delivery realm — restaurants and cafes offering healthy menus. They are almost as popular as our familiar fast food outlets. Their target audience, which consists of wealthy people, is ready to pay for healthy food.
Vertical farms
IT food technologies are capturing even our gardens. In the near future, grandmothers will have modular agricultural systems with remote control, instead of ordinary gardens. Vertical farms are already used in supermarkets and restaurants. One farm replaces 250 m2 of simple vegetable fields and requires 95% less water, 75% less fertilizer, and does not need pesticides. By the way, vertical farms app development might be more profitable than food delivery app development
Eco-friendly food
Ecological lifestyle is a trend, but it is turning into our routine. Foodtech knows its eco-friendly clients and offers them meat, eggs, and fish made in laboratories, not on farms. Scientists have already learned how to make chicken, beef, and sausages without killing poor animals. 'Test tube food' is predicted to replace all the animal products by 2050, because there won't be enough cows and chickens for more than 9 billion people on Earth.
LEGO food
Do you like LEGO? Using each detail, children built a whole toy like a Barbie house or a Pirate ship. We mean that such a format has come to food technology. There are special companies delivering different meal ingredients to customers, and they cook these meals following recipes from the mobile app. Food constructors are popular among wealthy people for whom cooking is a hobby, not a duty.
Personal chef
On-demand food delivery app development is a flexible sphere, it adapts to any clients' wishes. There are some people who do like eating home-made food but absolutely don't want to cook on their own. Even for such a request, there's a solution — an app delivery food service for searching personal chefs. At Purrweb, we made Talentum. The app is not just about food but also about people. So it is easy to find a chef using filters by price, menu, and rating.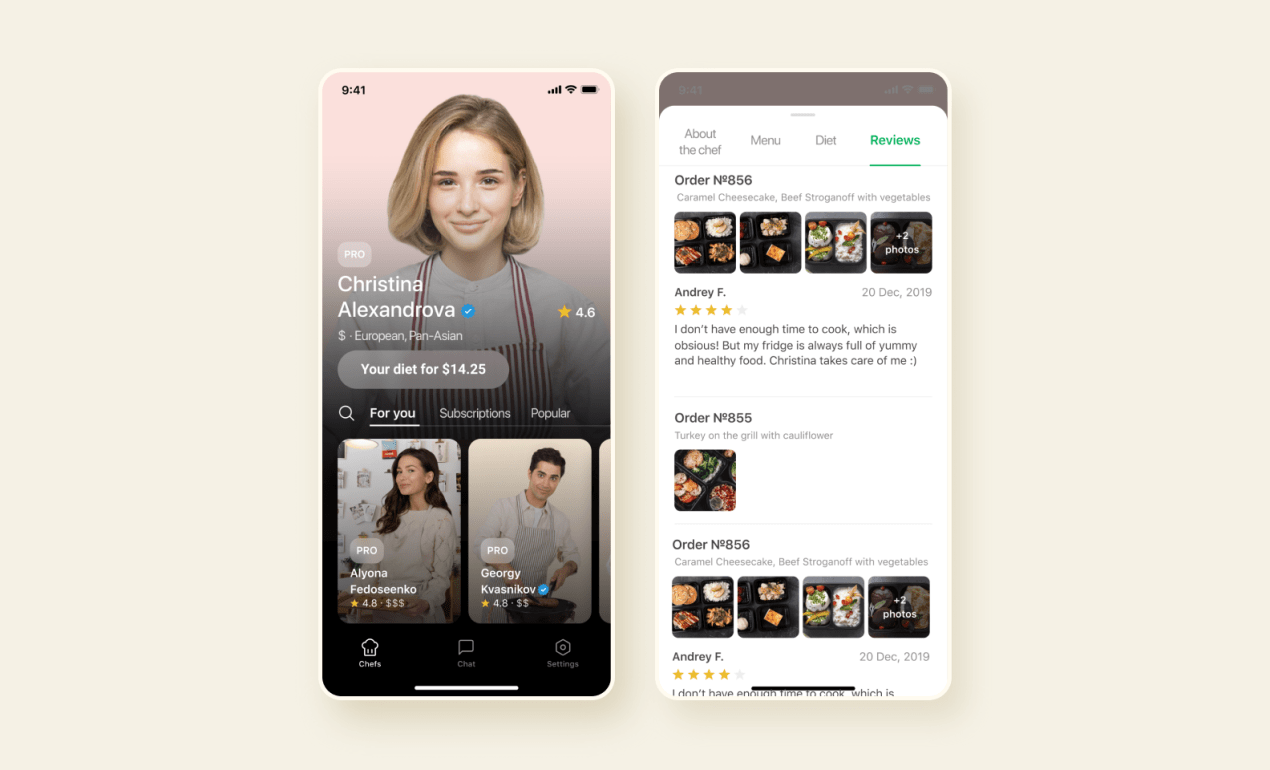 How to start
It's time to make plans on how to take over a foodtech niche.
First of all, research your competitors, find out how long they are in the market, who is their target audience. Just remember: your competitor's clients are your clients too.😎
At this stage, it might turn up that your idea is not as good as you would like. Perhaps, the market doesn't even need your idea.
For instance, you offer another food delivery app. Delivering meals from ordinary restaurants like KFC is not bad but too basic. Improve your idea, test the hypothesis, start with an MVP (we can help). Feedback helps to find out how good your idea is.
When we worked on Talentum, we did the market research and found out that a home-made food delivery service is something new in the overflowing foodtech sphere. People often get used to favorite cafes, restaurants, and bistros. However, Instagram proved that people just love people. Talentum hypothesis: contact with a person encourages repeat orders.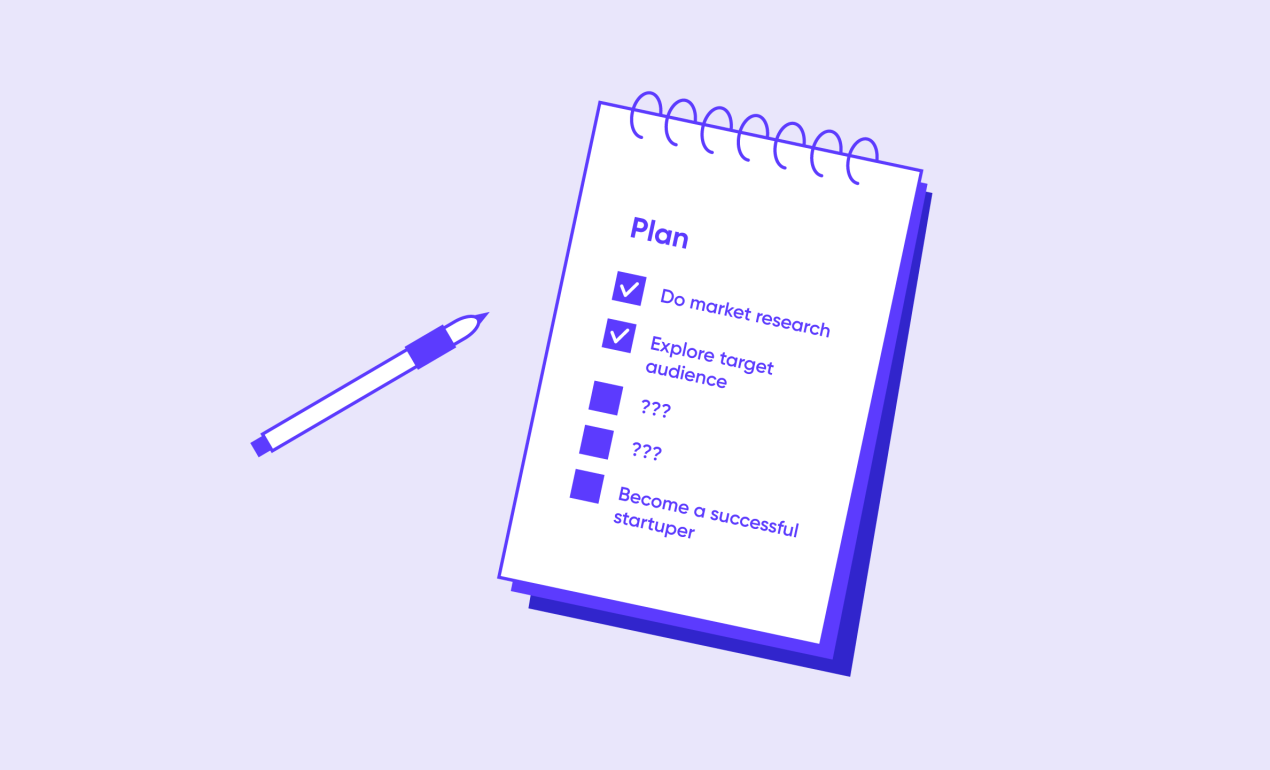 Main features
Log in
The first step to your food tech app for delivery is the login screen. Make the process as easy as possible. Add an option to log in through social networks or email. Also, users should be able to save their passwords.
Filtered search
After registration, the user starts searching for a product or service. Regardless of what niche you occupy in food tech — delivery of food, groceries, ingredients, search for chefs, couriers, or restaurants, it is important to set up a convenient search. Make sure that users can filter by popularity, alphabet, rating, etc.
High-quality visual
In any app delivering food, you will work on the visual part for a while. First of all, clients pay attention to the picture of the meal or the chef's photo and then check calorie content and other users' reviews. If people are important in your startup, like in Talentum, then there should be real people in the photos too.
Different payment options
Choose your fighter: pay by card online or pay courier with cash, when they bring the order. You may notice that such a choice is rare nowadays. It's convenient to pay via payment systems such as Google Pay, Apple Pay, PayPal. But we strongly recommend not to give up on cash — sometimes it is the only option.
Push notifications
Push notifications prevent the users from forgetting about your application. Imagine that a person made an order, but put the phone down and forgot the exact time of the courier's arrival. And then a push arrives! In fact, you should not go over the topwith them. If you bombard a user with push notifications, they may feel uncomfortable. In extreme cases, they will simply delete the application, because they're tired of it.
Rating
Restaurant ratings, chef ratings, product ratings — in any of the foodtech applications, it is important to provide an opportunity to give stars. Feedback is the driving force behind the app. Plus — it's a great search filter.
How much does it cost?
In a nutshell — from $12,000 до $60,000. It's an average market price. Foodtech app with a well-thought-out user flow, simple UI, and development would cost about $10-12,000. But the more features the higher the price. As for Purrweb, we guarantee a fixed development price — not more than $30,000.
The second thing we guarantee is time. We will create an MVP you can show investors in three months. If our article inspires you to break into foodtech, we advise you to hurry up: the niche is growing by leaps and bounds, there are more and more strong players around. Estimate the time spent on project development using the table: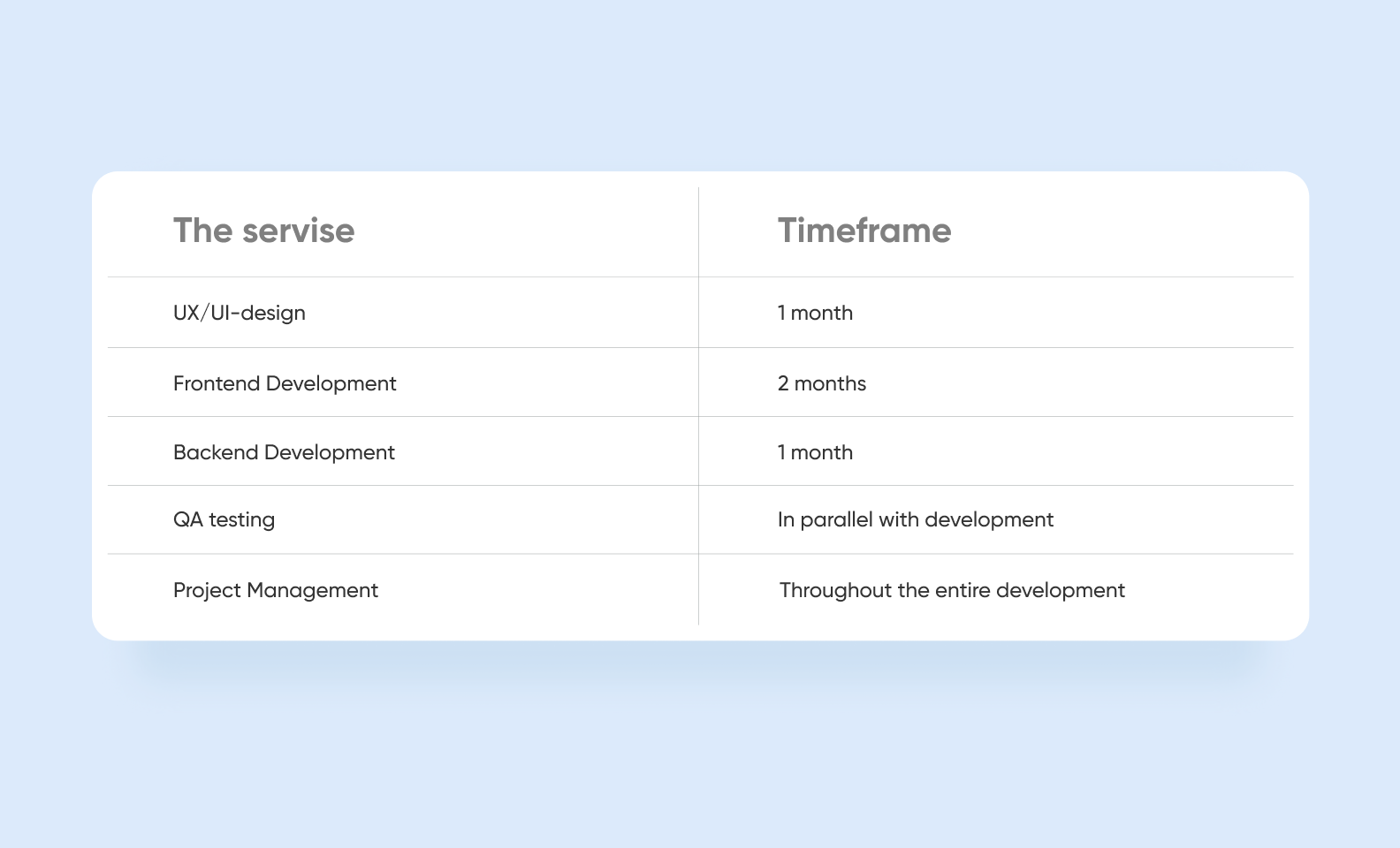 Who can help to develop?
We will do it! 😊
In fact, to develop a quality application, you need to find a studio that deals not only with development but also with design, project management, and QA testing. Hiring several contractors from different places at once is not the best option, because you won't be able to monitor them all.
Another way is to hire freelancers. This will likely cost you less but the quality may suffer. Plus, you may not always be able to track their work and understand how well your contractors are doing.
So we weren't joking when we talked about ourselves. Purrweb is a full-cycle development studio. We can take responsibility not only for development or design but for all the processes associated with the appearance of an application.
To estimate the approximate costs of your food delivery app development MVP — use our calculator
The end
Did you get an appetite after this article? This means you either need to eat or order a food tech app from Purrweb.