Key takeaways
Investment apps generated $22,8 billion of revenue in 2021, and the number is growing
Types of investment apps: "DIY" with no analysis for users, "Robo-assist" with AI analysis, and "Human advisor apps" with analytics done by people. Some apps mix these approaches
Apart from having basic features such as notifications and support, investment apps need to be integrated with financial systems and KYC and AML
The investment app development costs about $66 365.
Investing apps market overview
Statista counted that about 55% of Americans own long-term investments. And according to Visual Capitalist, the world's stock market worthed $89,5 trillion in 2020https://www.visualcapitalist.com/the-worlds-10-largest-stock-markets/. That's a huge market revolutionized by informational technologies: now trading is as easy as ordering food. 
Investment apps themselves are great profit-makers: stock trading apps generated $22,8,billionhttps://www.businessofapps.com/data/stock-trading-app-market/ revenue in 2021. And the interest in the apps is only growing: Google's researchhttps://www.thinkwithgoogle.com/consumer-insights/consumer-trends/app-growth-mobile-playbook-search-stock-investment/ shows that investing and stock-related app searches, such as "penny stock trading app" and "investment mobile apps," have risen 115% YOY.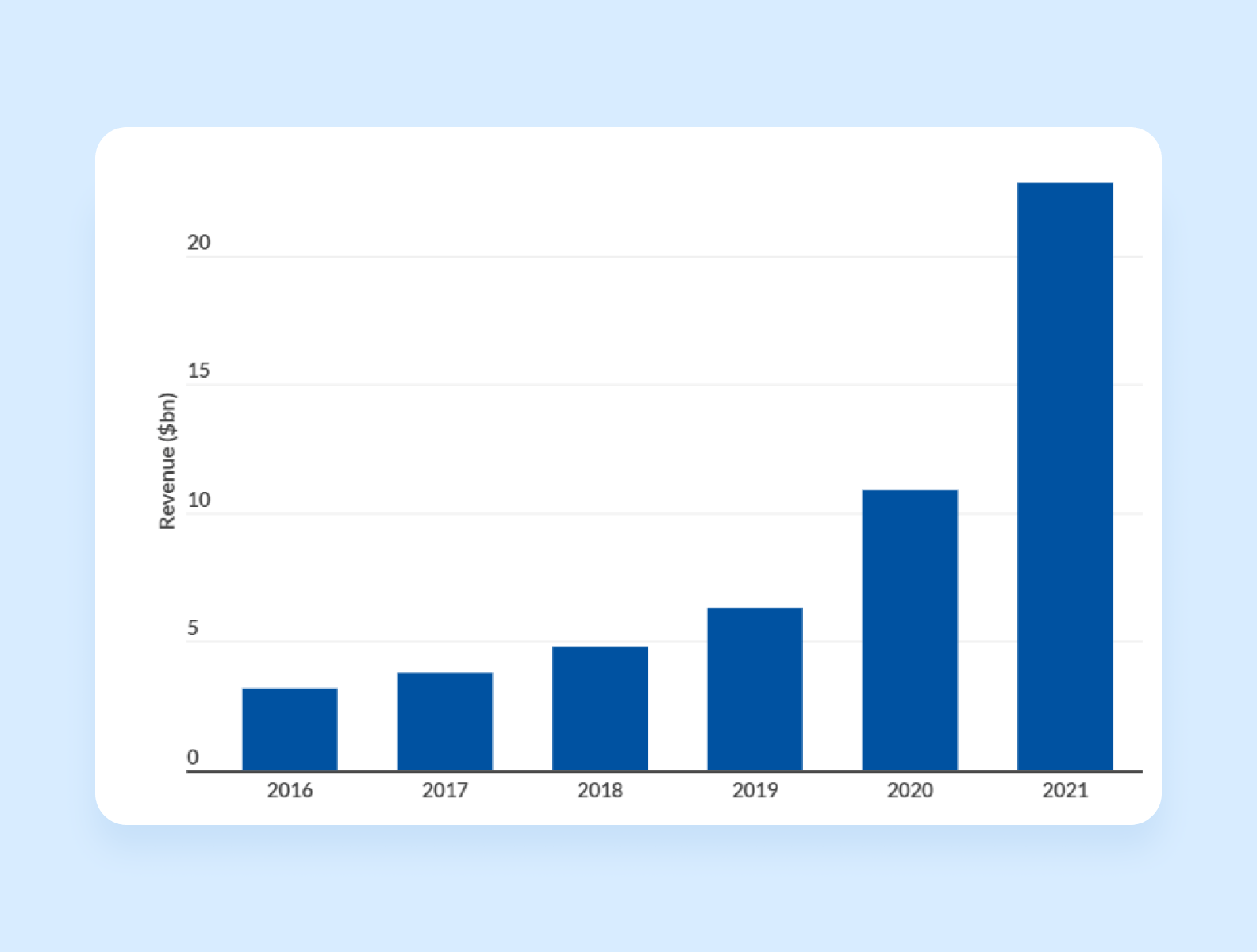 Investment apps revenue increases with a cumulative grow of 38,7%
Moreoverhttps://www.thinkwithgoogle.com/consumer-insights/consumer-trends/app-growth-mobile-playbook-search-stock-investment/, 84% of people would like to consolidate all their financial activities in one place. However, there are already several types of investment apps, 81% of users want additional digital features.That, consequently, makes investment app development a prospective area for business. 
Types of investment apps
The main function of an investing app is to help people manage their investments. While all these apps work in the same way, we can categorize them by the amount of help provided in the app for the users. There are four types of investment apps.
Do it yourself (DIY). Banking apps with almost no help for users. An app provides only basic information about stocks like their price, the minimum amount of purchase but no built-in analytics or investment strategy advisory.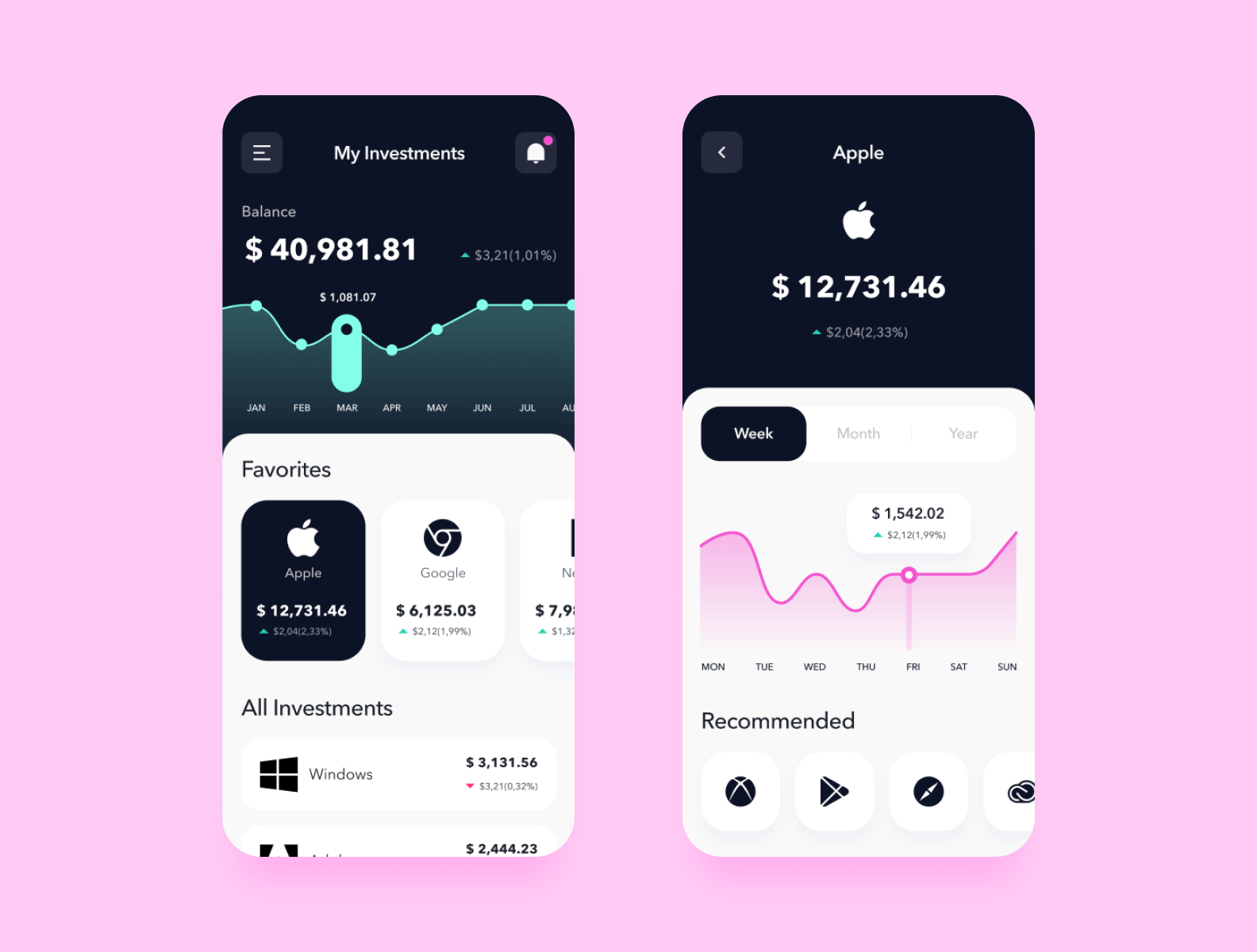 A DIY investment app should support basic operations: portfolio outlook, investing transactions and instrument data monitoring
Robo-assist. This kind of app is strengthened by an artificial intelligence (AI) analyzing market trends on the basis of historical data. After a quite simple analysis of a user's behavior and preferences, an AI can provide options on how to optimize the investment strategy and create more value from trading.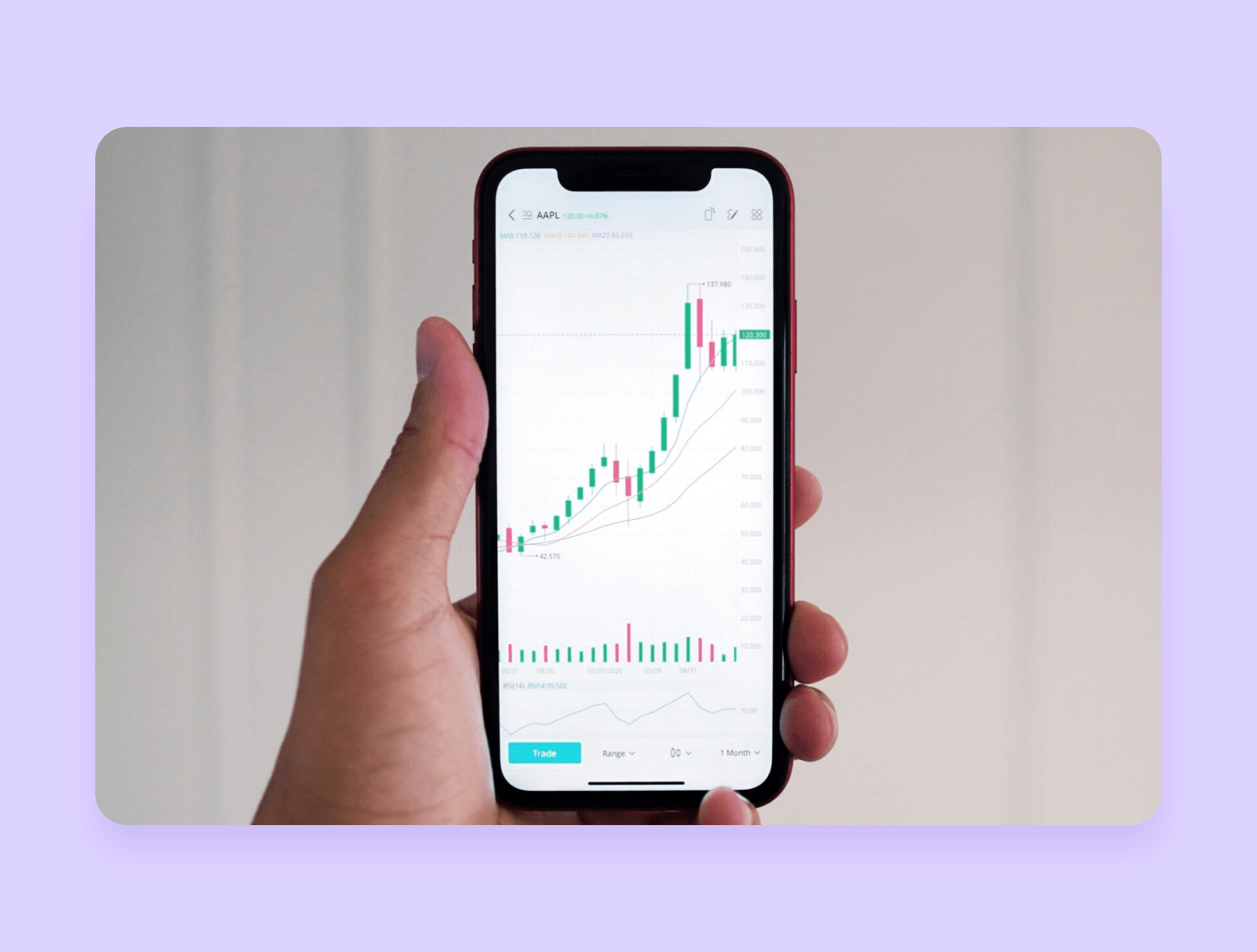 An Indonesian Bibit is an example of robo-assist app: an AI helps to improve investment strategy on the basis of risk tolerance and an amount of money a user would like to earn
Hybrid. These apps combine advantages of the first two types. A user can rely on technologies or make their own decisions about the types of investments.
Human advisor apps are the most luxurious ones. All the analytics are done by real people with relevant education and experience. That can be a killer-feature for an investing app: users are ready to pay more in order to get a piece of professional investment advice right in their smartphone.
Features of investment apps
There are several features that should be in an investment app. They either provide basic functions or create a unique customer experience and distinguish your app in the market.
Account
User's profile should contain basic information: name, surname, portfolio status, trading and investment results for a day and the whole period of an app usage.
Learning module with demo account
Not every user is The Wolf of Wall Street: some of them will definitely need a trial account in order to polish their investment skills. Provide a learning onboarding module or create a knowledge base. For example, in our project with BKS, we have created a knowledge base in the frame of frequently asked questions. Learn more in our case.
A knowledge base should provide information about platform functions, financial instruments and investment strategies  — that is a way to build trust and support your users
Transaction management
Buying, selling, cash in, cash out… Investors like to have full and transparent information about their money flow. And you should provide them with a service that meets these expectations. Develop a service that helps users manage transactions, with a clear and user-friendly interface.
Integration with financial system
Users prefer to deposit their money in different services: banks, e-wallets, crypto wallets and so on. Your app should support a money deposit from as many services as possible. The more services your app supports, the wider your target audience will be.
Features for different instruments
Today, there are lots of financial instruments: crypto, hedge, futures, currencies, ETFs. The more of them will be available in your app, the more popular your app will be. 
Analytics
Market analysis and basic instrument data is a must-have feature for any investing app. Your users will definitely exploit it in order to get the information they need for decision making and investment strategy development.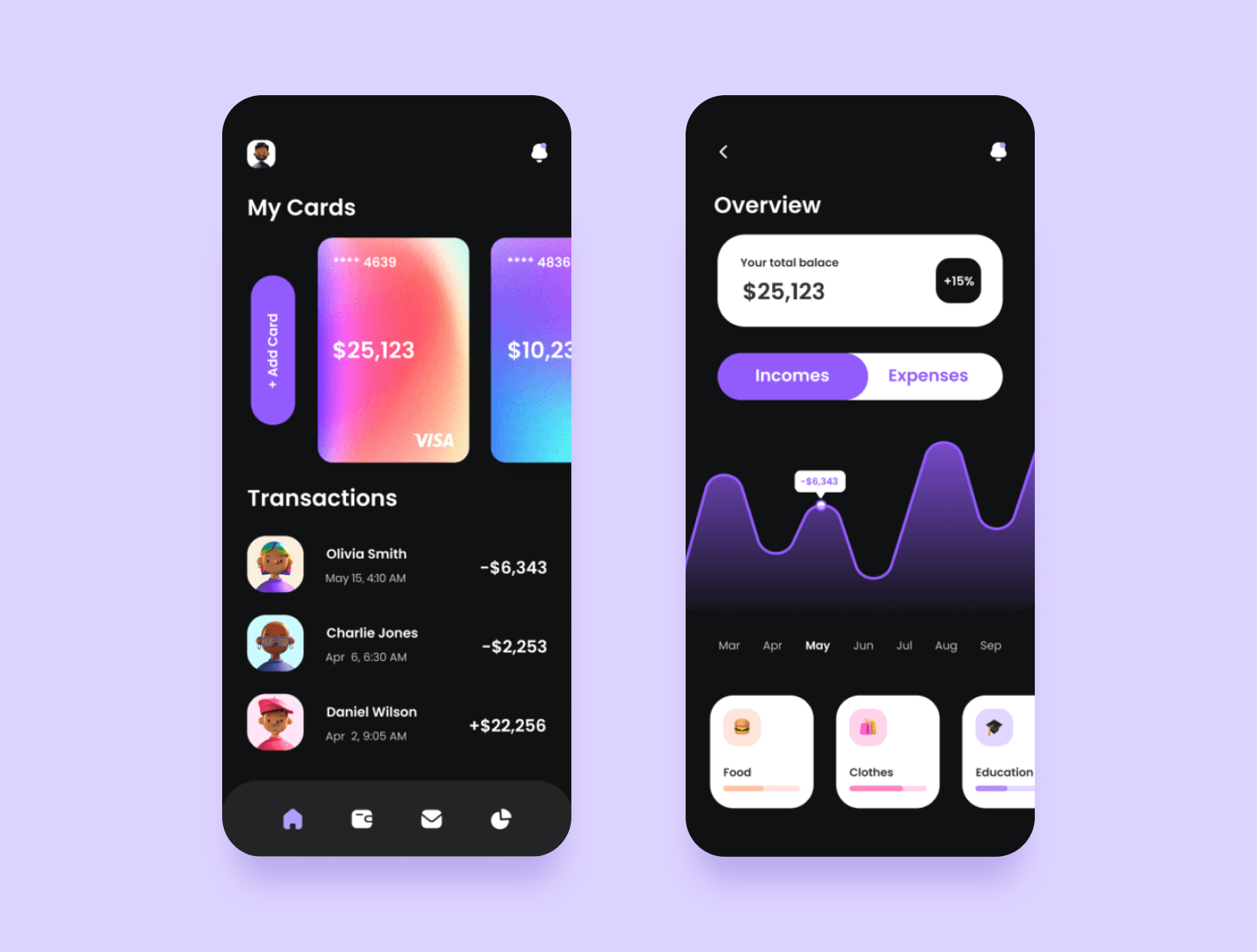 Your investment app should provide different kinds of analytics, for example instruments' price fluctuation and portfolio dashboard
News feed
You can broaden the analytics dashboards by customized news feed. Provide an opportunity to subscribe to favorite instruments, companies or industries' news. That will create a more thoughtful connection between a user and your service and increase the value for users provided by the app. 
KYC and AML integration
Know Your Customer and Anti Money Laundering integration is a must for investment app compliance. Consult with a lawyer on the details and extra regulation you should consider and comply with for every country you would like your app to operate in.
Search and filters
This is a basic function, however an important one for customer experience. Usually users already have their choice criteria: investment instruments, amount of money, timeframe etc. So, search and filtering options become handy for choosing the one that fits the requirements.
Notifications
In the world of trading, real time information is as good as gold. Users will appreciate built-in notifications about favorite instruments and hot market news. 
Sometimes, your future users will want to buy stocks for exact prices and push notifications are a great way to support them. Also you can notify your users whether any serious events happen in the market like correction of interest rate.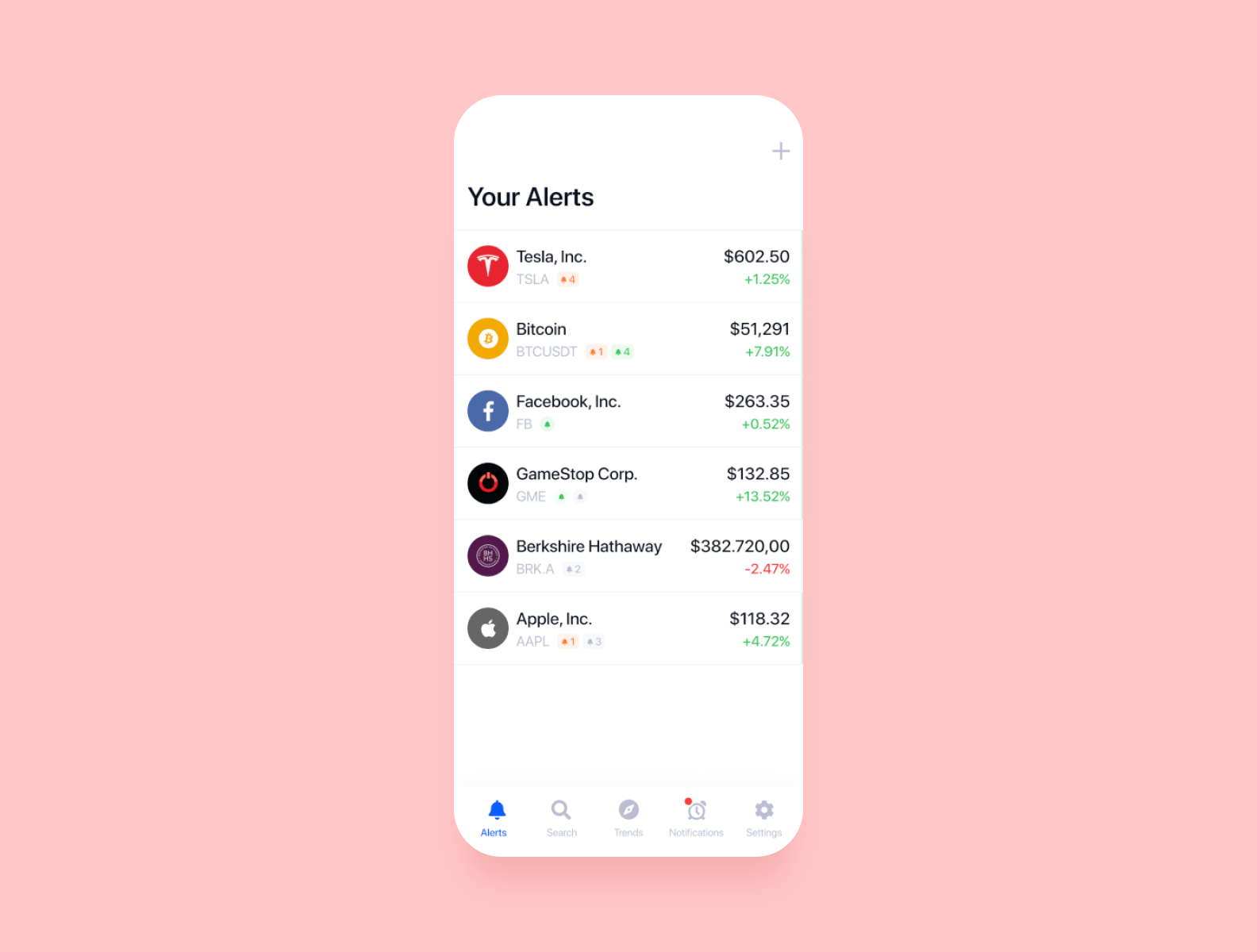 Users can set up alerts and get updates about changes in the stock price
Push notifications can support your users' financial strategies by notifying them at the right time. Customers will be definitely thankful to you for saving their portfolios.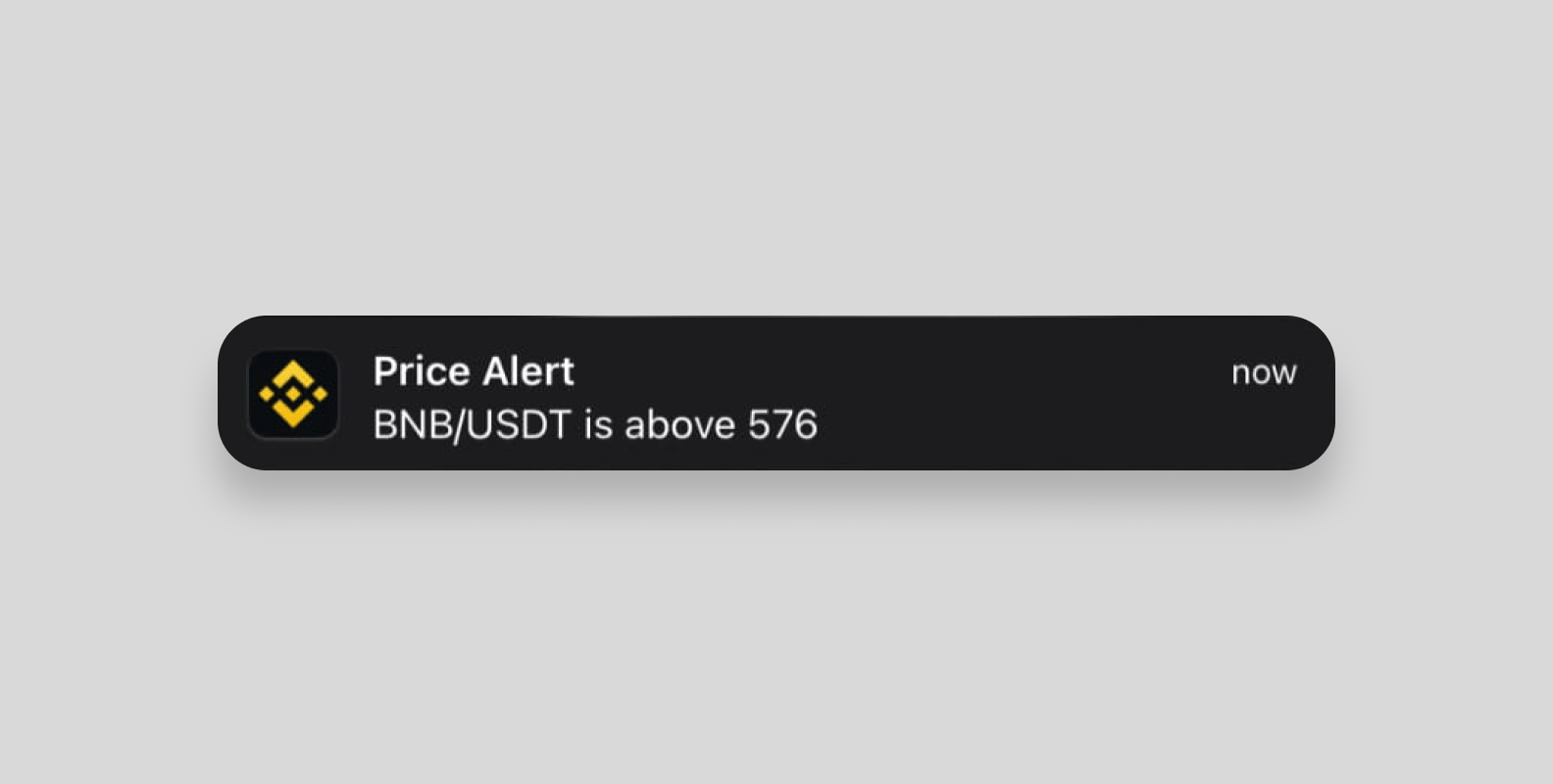 For example, Binance sends push-notifications to inform users about the prices of chosen cryptocurrencies 
Investment calculator
Investment is followed by a lot of taxes, levies and fees. You can help the users to puzzle the details out: develop a calculator in your app. You can add more value by providing extra functionality like profit forecast and investment planning.
Support
A technical support can be robotic (with chat bot or AI integrated), human or hybrid. That will depend on the amount of resources you have.
Best examples of investment apps
Now, we would like to give you some examples of investment apps. We picked 5 most remarkable apps and highlighted their technicalities for you to dive into the market and find inspiration for your future app.
Robinhood
It is one of the most famous investment apps. Robinhood was the first company to provide trading free of charge. They combine the investment inquiries from users and send them for execution to third parties. This model has lowered the amount of money needed to start investing. The company has also created Robinhood Gold, which lets users trade on margin, make larger deposits and access professional reports from Morningstar.  Many of today's investment apps were inspired by Robinhood's model.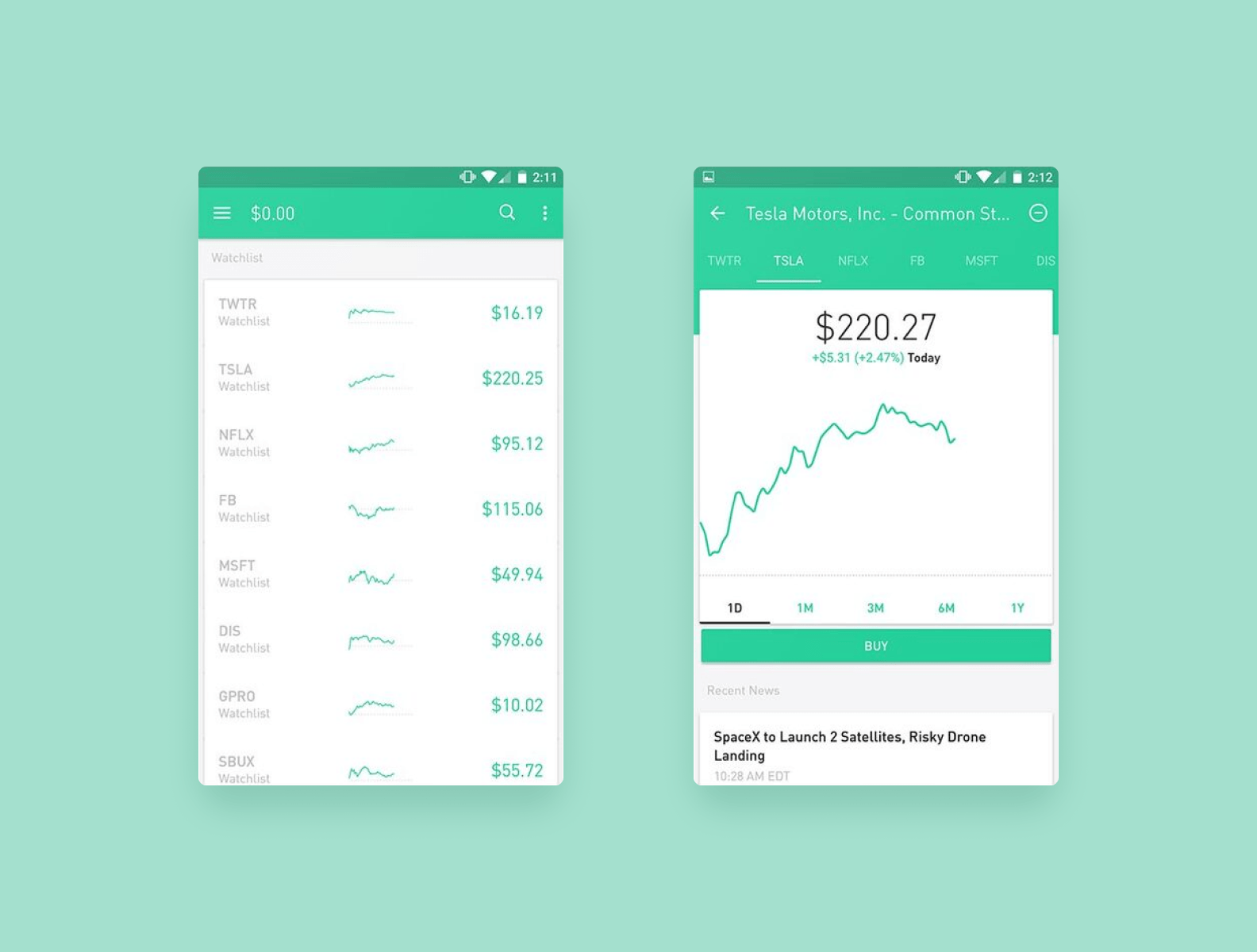 Simple and user-friendly interface is also one of the app's advantages
Binance
Binance is the first cryptocurrency and NFT investment platform. Their competitive advantage is a strong security system with advanced encryption and expanded users' control system. The app also supports Secure Asset Fund for Users: it stores 10% of all trading fees in a secure asset fund to protect a share of user funds.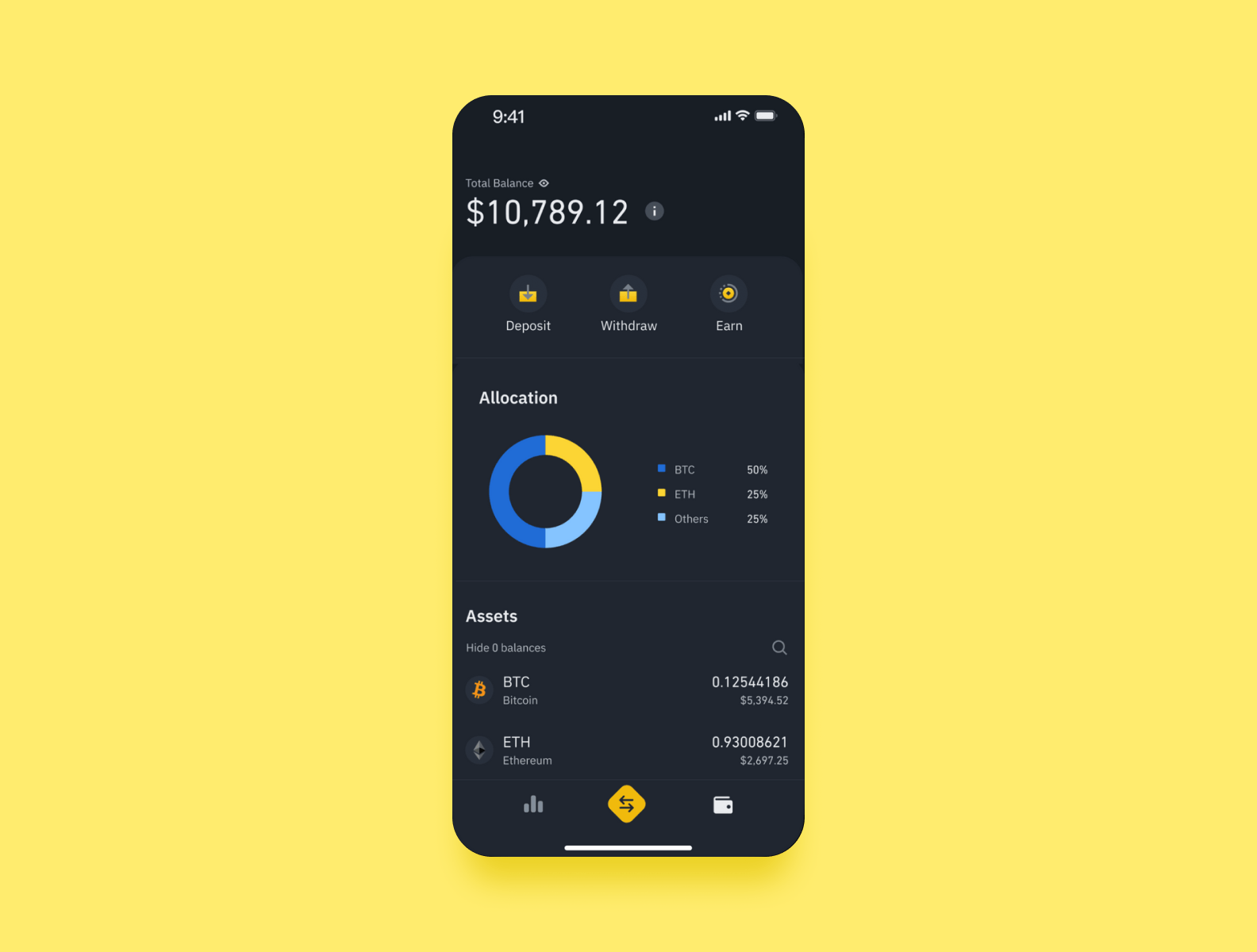 Binance supports all popular cryptocurrencies and provides secure trading with strict security protocols
Acorns
Acorns's philosophy is to create a habit of regular investments: every time a user purchases something, the app sends the change to the investment account. Acorns offers several investment strategies based on investor's portfolio, age and risk tolerance.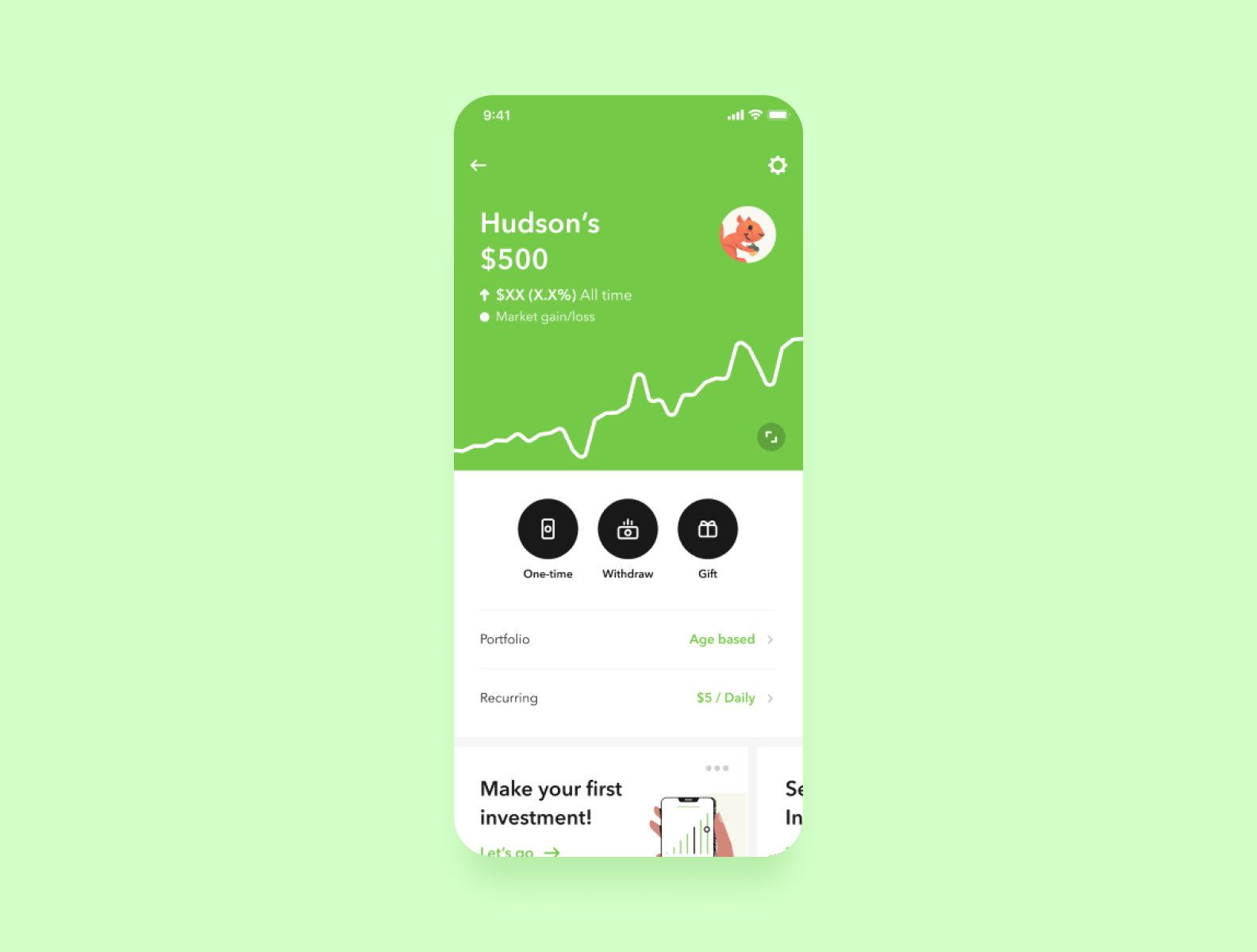 A user can manually set up an amount of roundup to be invested from every purchase they made
Wealthfront
Wealthfront is a robo-assist investment app with a huge commission-free amount — $5000. It also provides a variety of investment strategies created by experts for automated trade. The most significant feature is tax optimisation service available from online advisors. The app is created for small-amount investors and does not provide discounts for large-balance accounts.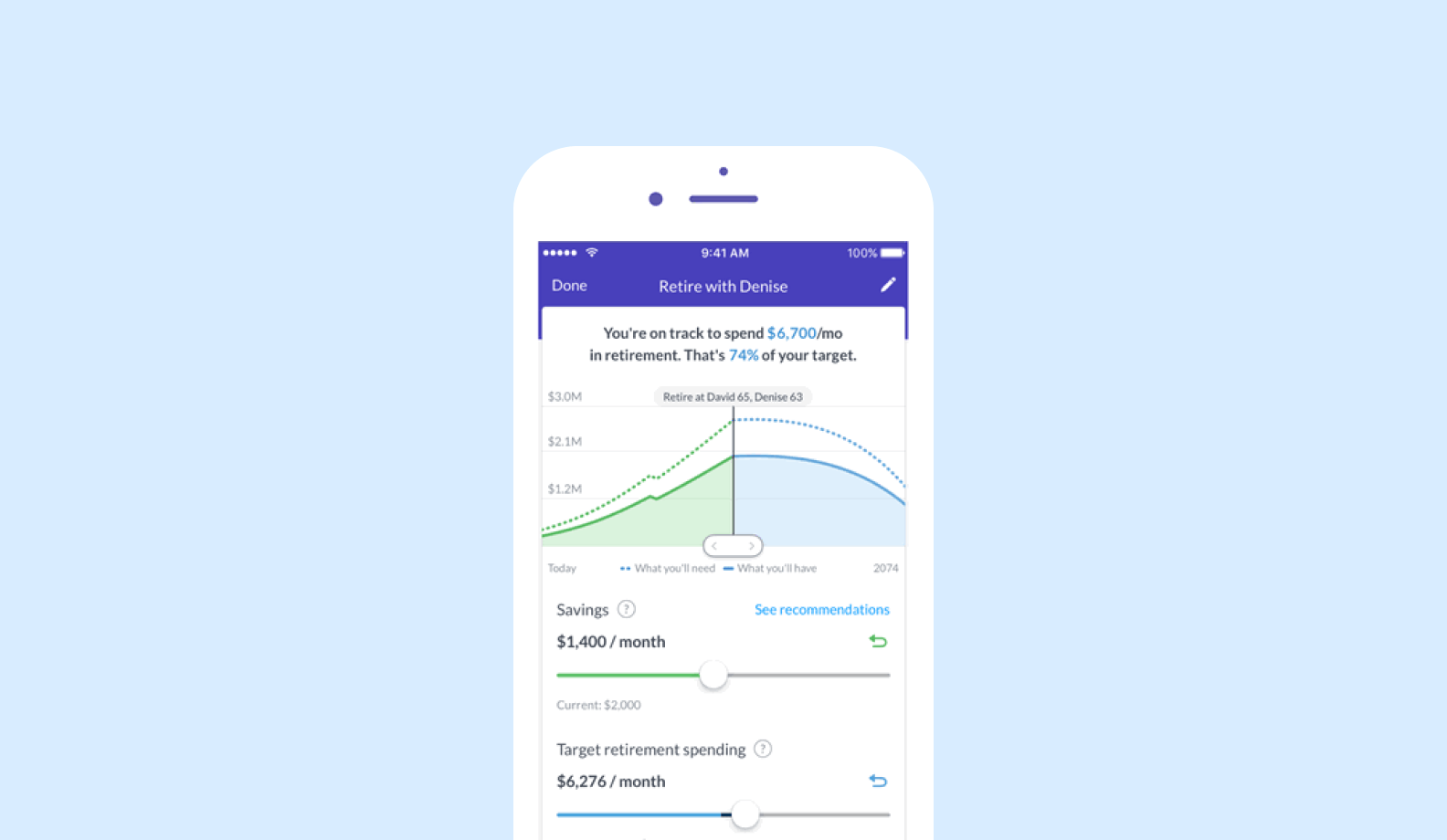 The app provides a strategy based on the time a user would like to retire 
eToro
eToro is a social network for investors with a trading mechanism. It supports crypto, shares, ETF and lots of other instruments. The main advantage of the app is a possibility to apply to investors' communities in order to discuss the strategy, news or ask for a piece of advice. An investor can also just copy the strategy from a person they follow. That is a real killer-feature and innovative function.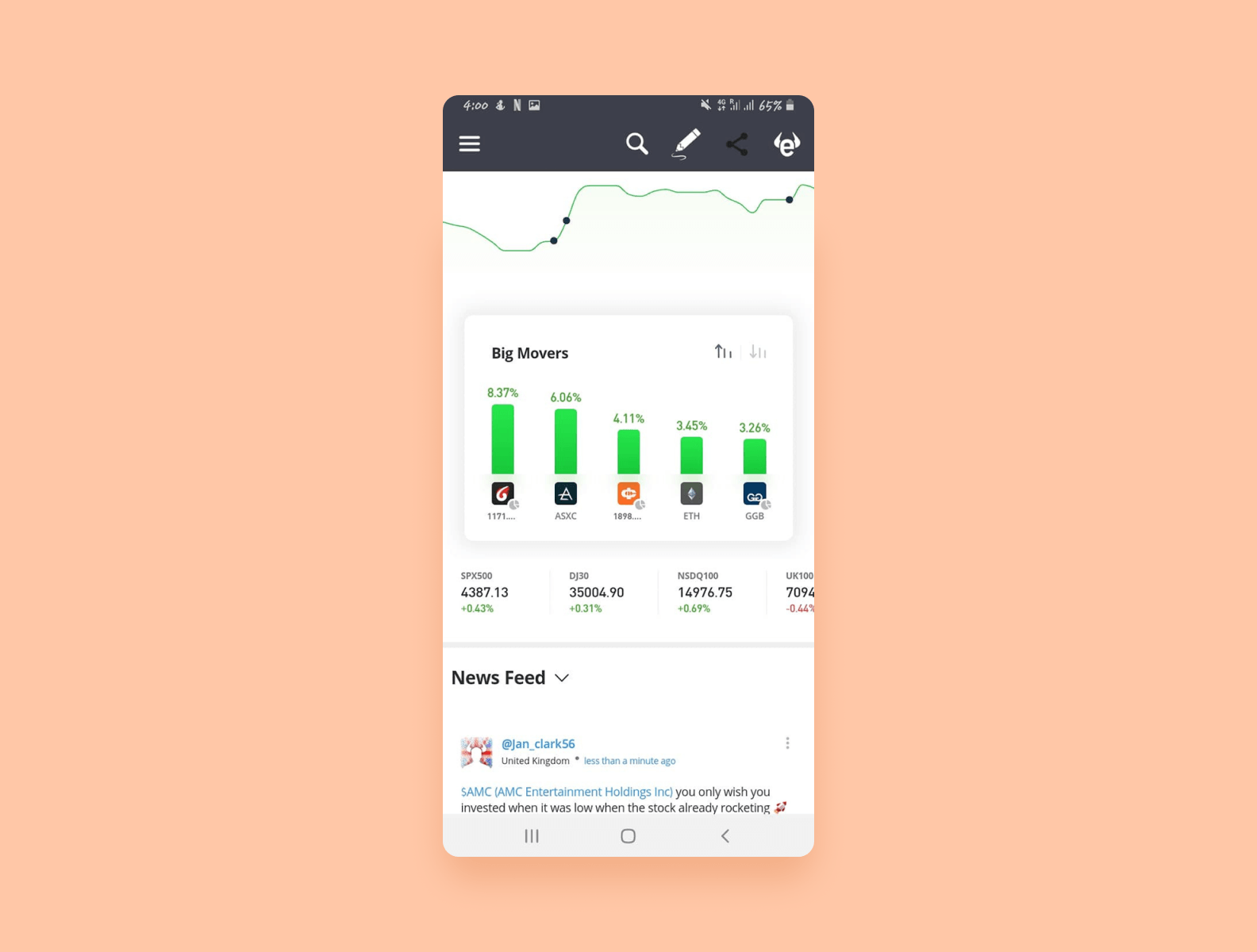 The app combines an investment and social apps interface in a user-friendly manner
Monetization strategy
Of course, an investment app creation is not a charity and you would like to make money off your efforts. As a market standard, you can choose one of four basic options on how to make money from the app development:
Advertising

 — built-in ads help to keep an app free for users. You can accept all types of ads in your app or filter offers based on your audience's preferences.

Premium account

 — you can either remove ads from the app or add extra features from the list we discussed earlier as paid options.

Transaction fee

 — you can charge a certain amount of money or a share of the volume for every transaction made.

Hybrid monetization model

is a combination of ads and in-app purchases. For example, you can choose to show ads in your app and provide some paid functions like personal investing consultation or additional instruments to invest in.
Develop an investment app in 5 steps
There are two options for how to create an investment app. You can either hire developers or outsource the software development to the agency. If you hire a team, you will have to control their work by yourself: set the tasks, manage the budget and timeframe, assess the quality of their work. On the other hand, you can outsource the investment app development and save your time and money to build an investment platform.
You will need to take just 5 steps to create an investment app.
Step 1: Market research
Try to use your competitors' apps: learn their business model and features. Pay special attention to mistakes and inconveniences which you should avoid in your investment app.
Step 2: Find an app development agency
In order to choose a company to create an investment app, we advise to start your search from the portfolio: an agency should already have built several mobile apps for investors or bank account management both in iOS and Android. Pay attention to clients' references. The reviews will help you to manage your expectations from app development services.
Step 3: Building an MVP
MVP (minimum viable product) is a working version of your app with basic features. Creation of MVP helps you to test the app before the launch and avoid useless spendings.
Your app development team will help you with important details like tech stack, APIs and integrations you need.
An MVP should be consonant with certain safety and compliance rules. First of all, ensure safety of user account data. The app should securely manage personal data in accordance with GDPR (General Data Protection Regulation) for Europe and other personal data regulations for other countries your investing app will operate in. And, of course, the app should provide secure connection with bank accounts in order to replenish an investing account or withdraw money from it.
Secondly, the app should comply with financial industry regulations. For example, in the USA the app should satisfy the requirements of SEC (Security and Exchange Commission), FINRA (Financial Industry Regulatory Authority), DTCC (Depository Trust & Clearing Corporation). For other countries you should better consult with a lawyer with financial specialization. 
Step 4: Release
This is a stage, when all the preparations are made and your app is ready for customers. The agency will control the technical side of the launch and you should pay attention to the first users' feedback.
Step 5: Maintenance
This is a continuous stage of app improvement. You should update the app functionality and design according to feedback from the users.
How much does it cost to build an investment app?
We roughly estimated the time and budget needed for an investment app development. These are preliminary data for the MVP development with Purrweb for every of five key parts.
Project Estimation
We will discuss the idea and estimate the time and costs for software development. This stage is free of charge.
UI/UX design
Design includes both a visual representation and key functions of a future app. In this stage, we plan all the functions from account creation to money withdrawal. 
⏰ 106 hours 
💰 $6 710
Development
This is the most time-consuming stage. The team develops the architecture, the interface on both client and server sides.
⏰ 916 hours
💰 $ 44 955
QA (Quality Assurance)
Testing is important. For the time of release, there must be no bugs in the app. QA engineers will take care of that. 
⏰ 495 000 hours
💰 $ 9 900
Project management 
Project management is an important part of the app creation. A professional manager assigns tasks, control deadlines and costs of development. 
💰 $4 800
The total investment app development costs are $66 365
Here is the detailed breakdown in terms of features
| | | |
| --- | --- | --- |
| Feature | Time for development, hours | Cost of development, $ |
| Profile | 100 hours | $4 500 |
| Learning module with demo account | 120 hours | $5 400 |
| Transaction management | 100 hours | $4 500 |
| Account deposit | 80 hours | $3 600 |
| Support | 60 hours | $2 700 |
| Analytics | 100 hours | $4 500 |
| KYC and AML integration | 80 hours | $3 600 |
| Notifications | 24 hours | $1 080 |
| Investment calculator | 100 hours | $4 500 |
You can make a first step to your future investment app by consulting with Purrweb experts. Fill in the form to contact us and have a free consultation. We will discuss your idea and timeframe for the app development. Moreover, we will share our expertise in fintech development.