At Purrweb we are an old hand at mobile app development and we are here to help you. In this step-by-step guide we delineate what to do with an app idea. Follow the steps and let's make your app idea come true together!
Step 1. Evaluate your possibilities
Before diving into the process of mobile app development you'd better estimate your possibilities to make the app real. Answering the following questions is the easiest way to do it.
1. How much time are you ready to spare to develop an app? 
2. Should this app become the business of your life or remain just a side job?
3. How much money do you have to hire developers? 
4. Is the idea worth such an amount of time and money?
Step 2. Research the market
If you have a mobile app idea, to set the ball rolling is to do proper market research. Actually, this is the most important stage of the process because it will define all the following ones. A splendid app idea without appropriate investigation, development and marketing strategy is of no use and is destined to turn into a sinking ship.
But where to start? If you have an app idea, a good thought is to begin with competitor analysis. Scroll down to learn the ways to do it.
Analyze your competitors
The next thing to push on is to make an analysis of existing apps which are similar to your app idea. As likely as not, someone has already launched such an app and you can learn from their mistakes or accumulate the best experience to make your future app perfect. Moreover, the apps market is highly competitive — you have to understand what you are going to deal with before diving into it.
💡Let us put forward a tip: choose the top-5 applications that are most similar to your
idea for an app
and study them thoroughly.
You can apply a SWOT analysis to specify strengths, weaknesses, opportunities, and threats of your competitors if you are familiar with the method, or you can follow a plan below. 
UVP

: what kinds of unique value propositions your competitors use.

UI/UX design

: estimate the visual attractiveness and convenience of user interface, pay attention to original graphical elements, and the technologies put to use.

Disadvantages

: define the negative sides of your competitors' apps — the flaws, bugs and inconveniences can give you a clue on what to improve in your own application.

User acquisition channels

: determine the target audience of each app under analysis, study the traffic sources, examine the marketing campaigns.

Sources of revenue

: you have to think through ways to make money from the app. It's vital for your project even if your main idea is to make the world better with it. At least you need money to provide technical support for your app. So identify your competitors' monetization model, free and paid features.

Reviews and ratings

: look through user reviews — they can drop you some hints to make your future app popular with users; various rankings and app store ratings are also important to investigate.
To deepen your understanding of the role of market research in mobile app development — read our article.
Step 3. Create a business concept
You've completed the market research, so now in order to sell an app idea to investors in the future it's the time to crystallize your own business concept. You can find a plan on how to do it below.
Target user 
The first thing to do is to describe a portrait of your target user: define his or her age, the place your target user lives in, their job, hobbies, what your target user wants to achieve by using your app. 
Mind the fact that your target active user may be different from your target paying user. It depends on the concept of your app. Target active users may love your app, leave tons of comments and likes, but won't buy anything. Target paying users are the ones who bring you money. 
For example, if you make a game app for children of 8-10 years old — they will be your target audience. But the ones who actually pay for the app are their parents. Try to describe both categories of target users.
App features
The second thing to do when you have an app idea is to outline your app features. List all app features and categorize them into crucial ones that you need to develop first and extra features you can add later. 
You can use the MoSCoW method to prioritize. This method allows you to divide all the features into 4 categories: Must have, Should have, Could have and Won't have. Read more about this method in our article.
Unique value proposition (UVP)
Why should your target user choose your application out of the variety of others? What differs your app from the rest? The answer to these questions will be your unique value proposition (UVP). It will help you to define your marketing strategy in the future and will attract users to perform in-app actions. 
Monetization model
You already know how your competitors earn from their apps, now it's your turn to think your monetization model through. It's an important point, especially if you want to attract investors to the project. There are a few ways to monetize an app: 
Download fee.

This model suits premium software the most.

Third-party ads.

Receive income for the displayed third-party ads (PPI — pay per impression), for the users' clicks on the ads (PPC — pay per click) or for each download of a third-party app (PPD — payment per download).

Freemium.

Make some features of your app free and add some extra features, which will cost money to activate.

Subscription.

You can offer different subscription plans if you have interesting content. 
You can combine the models or adopt them separately.
Step 4. Find investments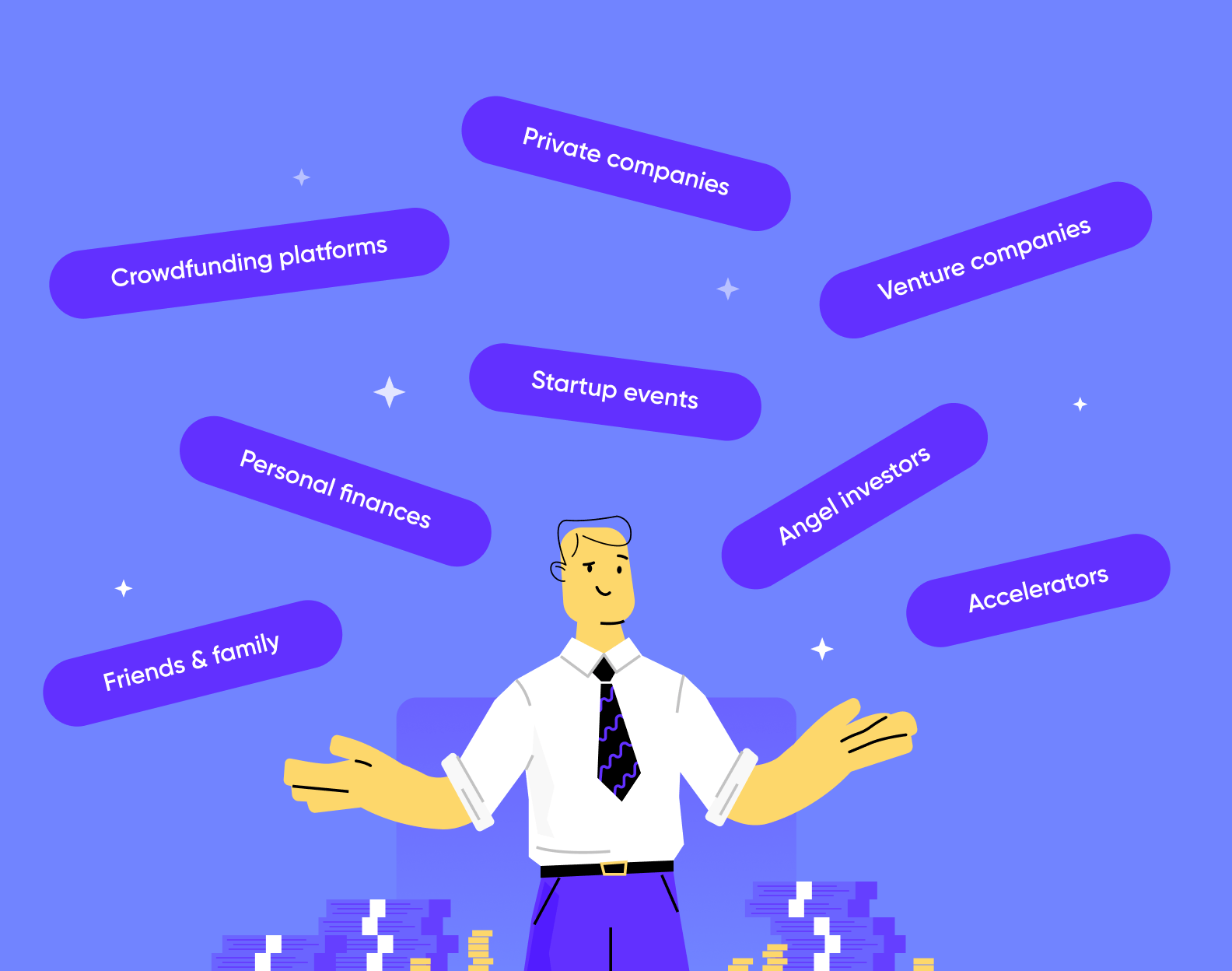 Mobile app development, deployment and promotion costs a lot. So it's a common situation that a person who comes up with the idea doesn't have enough money to launch a mobile app. If your personal savings don't cover the costs, don't worry — you are not alone. There are various possibilities for startups to raise funds:
Accelerators.

You can participate in a startup contest or another event for startups. Investors often hold them. It's likely that you will get the necessary funds if you have a promising app idea.

Crowdfunding platforms

. The idea of crowdfunding platforms like Kickstarter is that you can interact with users and ask them to fund your future application. If they like your idea you can get the sum you need. The problem is that you have to give your backers a reward: the early bird download of your app, extra online courses, e-books or hardcopy books, T-shirts, your personal help in something useful for your target backers.

Angel investors

. Sometimes rich people can help you with seed capital in exchange for ownership shares if they like your idea. They can even support the entire project if you can prove that you have a reasonable plan and can really make your app idea come true.  

Venture companies

. Maybe one of the fastest ways to launch your app. Venture companies give money in exchange for the project shares. That's why they try to ensure the return on their investment as quickly as possible.

Private companies

. A big development company may buy a promising app if they want to be present in the niche.

Bank credit. If you have a well-thought business plan for an Android or iOS application, there's a chance that a bank can give you the necessary sum of money.
Step 5. Choose mobile app developers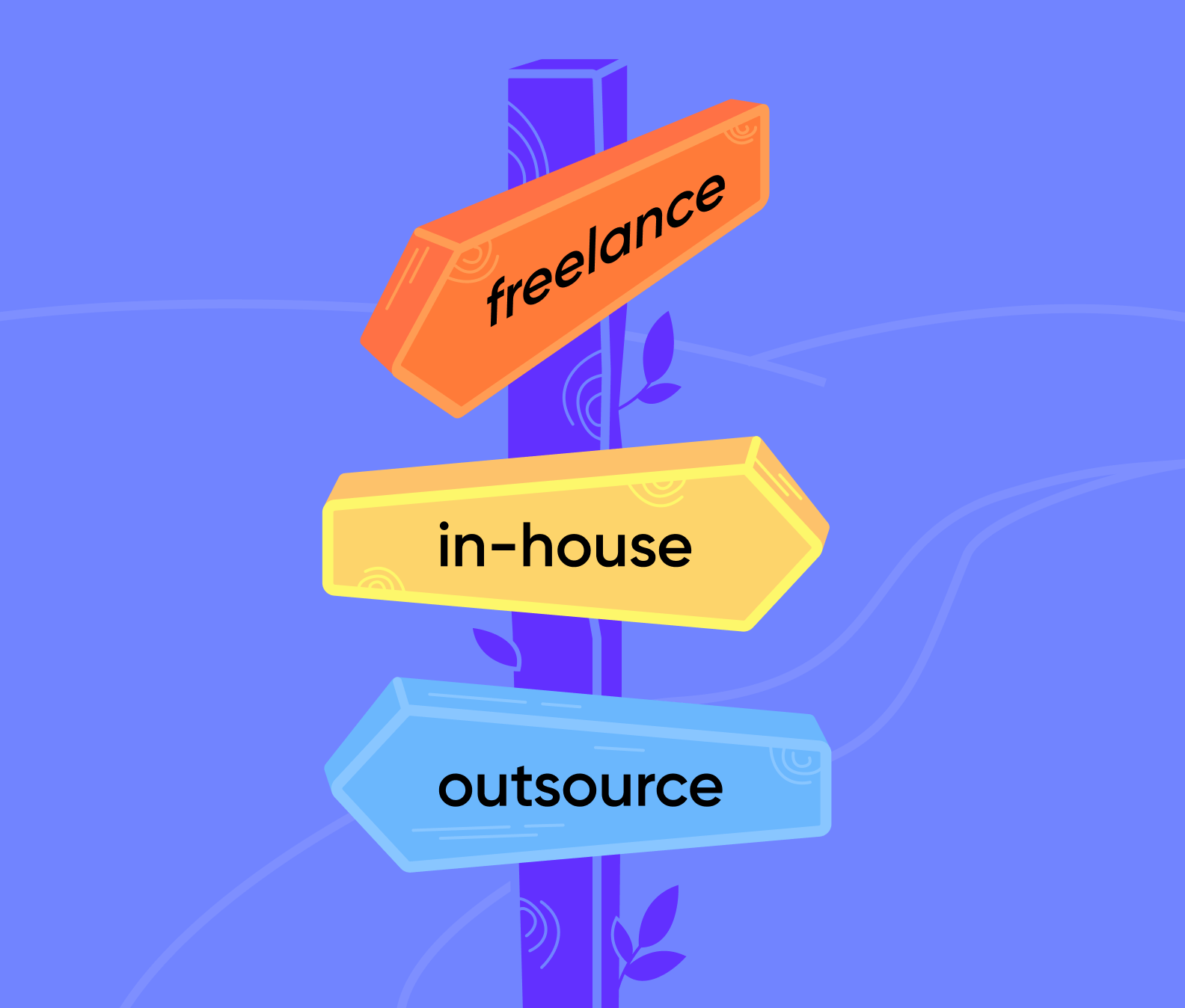 When it comes to design and development of your app there comes the question of choosing between freelance, in-house or outsource developers. Let's see which purposes each variant suits the most.
Freelance is perfect for small short term tasks when one or two specialists can handle them. For more complex development projects which are too difficult for a smaller crew it's better to choose a team of in-house or outsource developers.
For long-term projects and for apps on the post-release stage it's rational to gather an in-house team. And if you already have a team of developers who can handle this task, why not? Give the task of mobile app development to them.
But in case you are at the very beginning of your business and don't have a mobile app development team in your company, or if the things you need to do are too complicated for your in-house specialists or if you lack one or two specialists in the team you can choose the outsourcing model.
By the way, here at Purrweb we work as an outsourcing company with over 190 IT-specialists on board. We see that it's the most profitable form of cooperation for startupers, because by choosing outsource you can save money on taxes for your in-house specialists.
Step 6. Outline your marketing strategy
Think how to promote your app. 
Social networks.

It can be a good idea to start creating your app presence in social media even before your app is actually ready. Let your future target users discuss the app. Maybe their opinions could correct your business concept.

Landing page.

A

landing page

is useful to promote your app. To attract users you can show quality images of your app, describe your UVP and put a call-to-action to download your app. 

Media, influencers and bloggers.

Find bloggers, influencers and media which are relevant to your app idea — maybe they could do a review of your app when you deploy it to markets. 

Logo.

You will need a clear logo that would differentiate your app from the others.

App store optimization (ASO).

Before deploying your app to the app stores you have to investigate the principles of ASO. It will help you

to make your app

visible in app stores and to increase conversion. Use relevant words in the app title and description, add attractive icons and screenshots to get more downloads from the app store search. 
Step 7. Build an MVP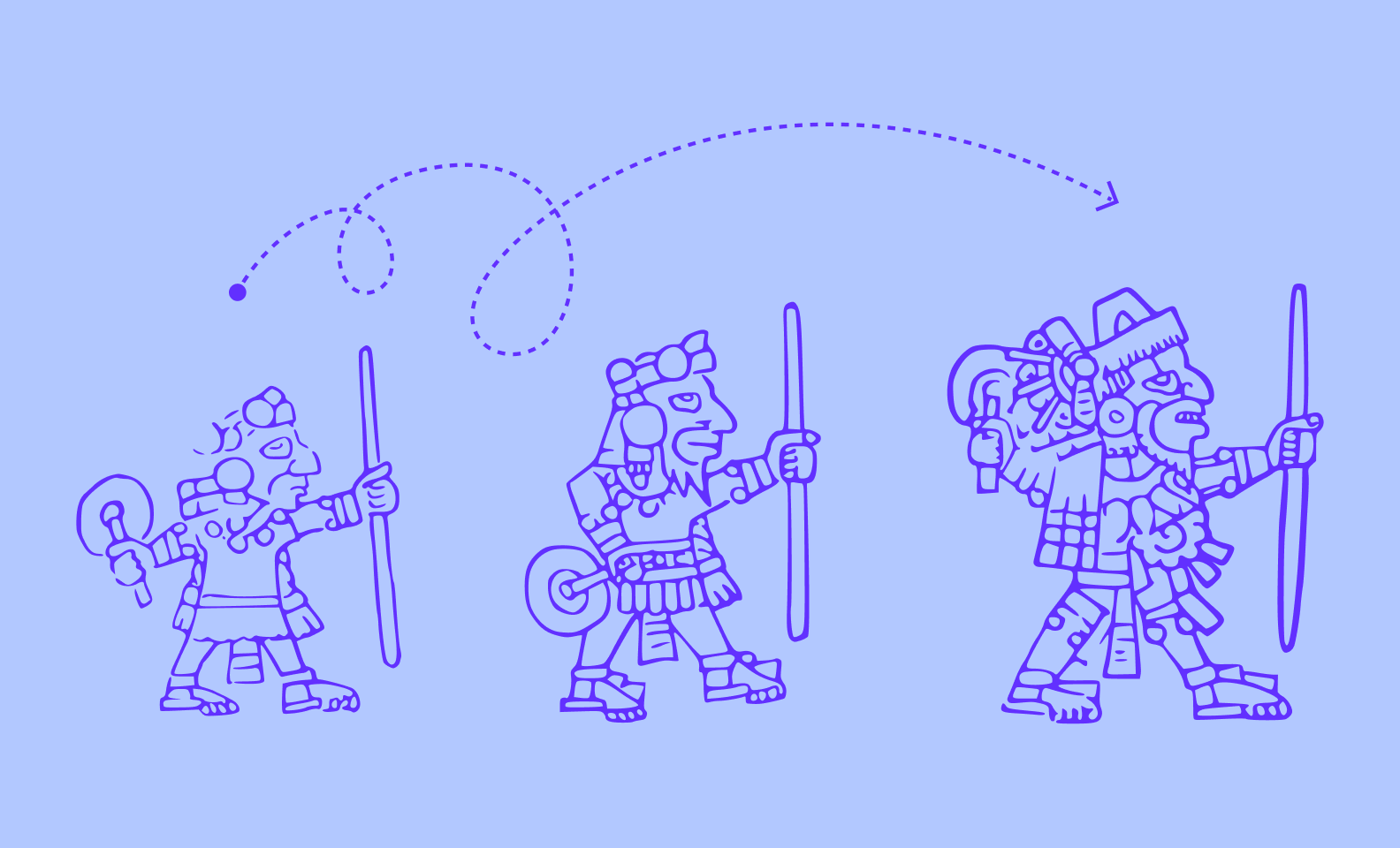 Minimum viable product (MVP) is the version of your app which provides only crucial features. MVP can be useful to
check the viability of your app idea; 

get early adopters and receive important feedback;

give you a clear vision of your target audience;

keep down development time and costs;

bring in revenue before launching a full app;

attract bigger investors.
Step 8. Deploy MVP to the app stores
The deployment process can be complicated if you try to accomplish it yourself. It's better to hire experienced developers to make your app: they can facilitate this task for you. 
1. The first thing you have to do is to create a developer's account in each app market.
2. The second step is to read through the deployment guidelines and to check that your app matches all the rules. They are different for the App Store and Google Play. If there's a discrepancy there's a risk that the app stores will not approve your application.
3. Test your app thoroughly before publication. Check that the app works as expected.
4. Publish your app. Deploying to the Google Play store normally takes about 2-3 days. Apple's review process isn't that rapid because they analyze each app separately.
We have an old hand at it. Here's our detailed guide on how to deploy a mobile app.
Step 9. Measure success with mobile app metrics
You have launched your app and some number of users have tried it. How to measure success? The process with mobile apps is usually like this: people download an app, use it and (if they don't like it) delete the app. But if users do like it they use it more frequently and become ready to buy a subscription or make an in-app purchase.
User engagement
You can measure user engagement with 2 metrics: 
New users per day.

This figure shows the popularity of your app with new users: it's the result of your marketing strategy in the app stores. Later you can track how many of these people stay with you and for which amount of time.

Total users.

You can track the total number of users to see if it is growing or not.
User retention
The percentage of users who return to your app after the first opening is user retention metrics. We can count it in different ways according to the time periods: 1-day retention, 7-day retention, 28-days retention. In these cases we count the users who opened your app on the 1-st, 7-th and 28-th days after installation of your app.
There's a similar metric which is called "rolling retention". For example, 7 day rolling retention means that the user has opened the app at least once since the 7-th day after installation.
User activity rates
You can use several user activity rates to measure the activity of your regular users — DAU, WAU, MAU, LDAU. What do these abbreviations mean?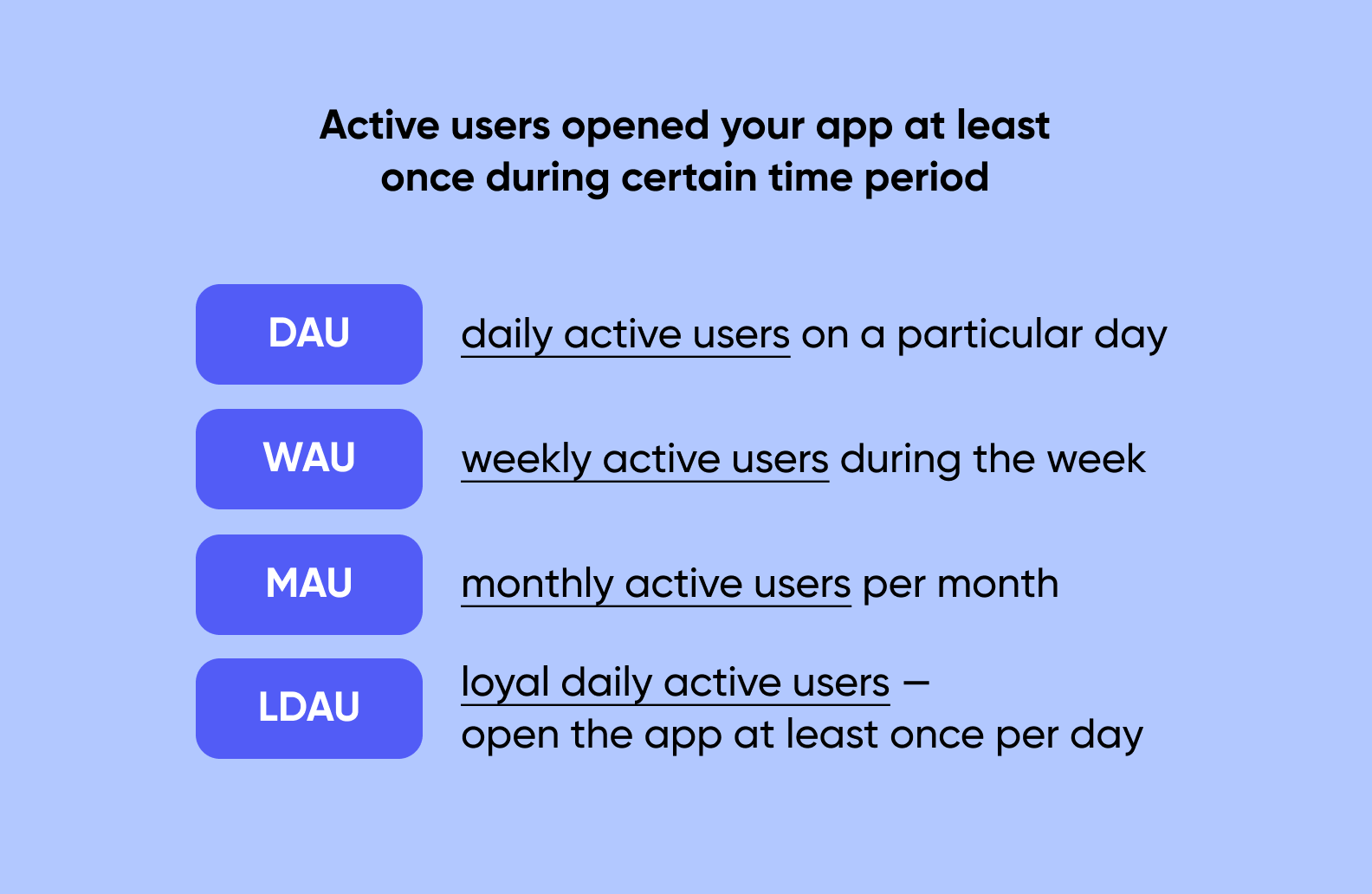 Monetization indicators
The most important monetization metrics are the following.
Paying users — the amount of unique users who have made at least one transaction during a set period of time.

Average revenue per user (ARPU) — total app revenue divided by the total number of users over a set period of time.

Average revenue per paying user (ARPPU) — total app revenue by the amount of

paying

users over a period of time.

Lifetime value (LTV) — a complex metric which shows how much profit an average user brings over the lifetime of using your app. It can include ARPU. 
You can choose the most relevant metrics for your app or track all of them. The measurement results and users' feedback can be a guideline for the future improvements of your application.  
Conclusion
Now, when you've read our step-by-step guide, you probably realize what to do if you have an idea for an app. Of course, creating a mobile app isn't a simple matter. But in case you need help — at Purrweb we are a well versed team of more than 190 highly motivated IT-specialists and we are ready to simplify the process for you: we can evaluate your idea, design your app interface, develop, deploy the application and add extra features for your app if you need them. So, don't hesitate and go for it — we can't wait to make your app come true!